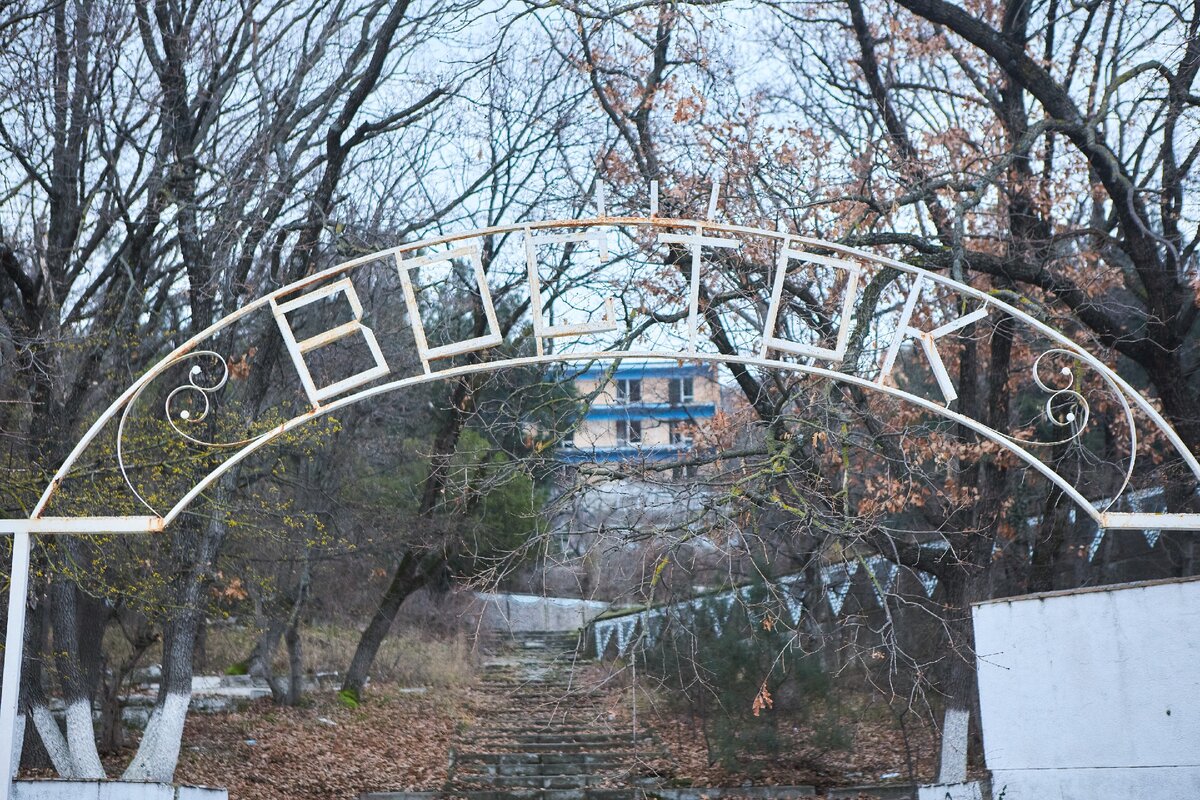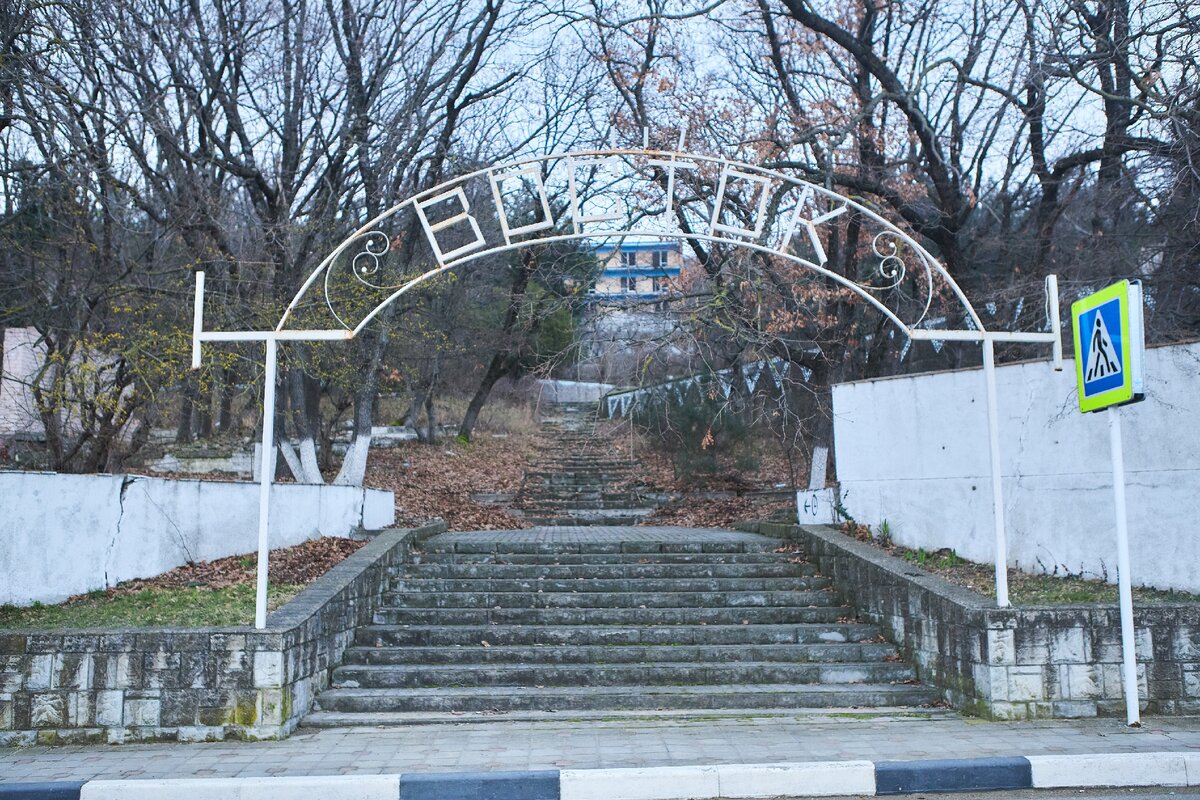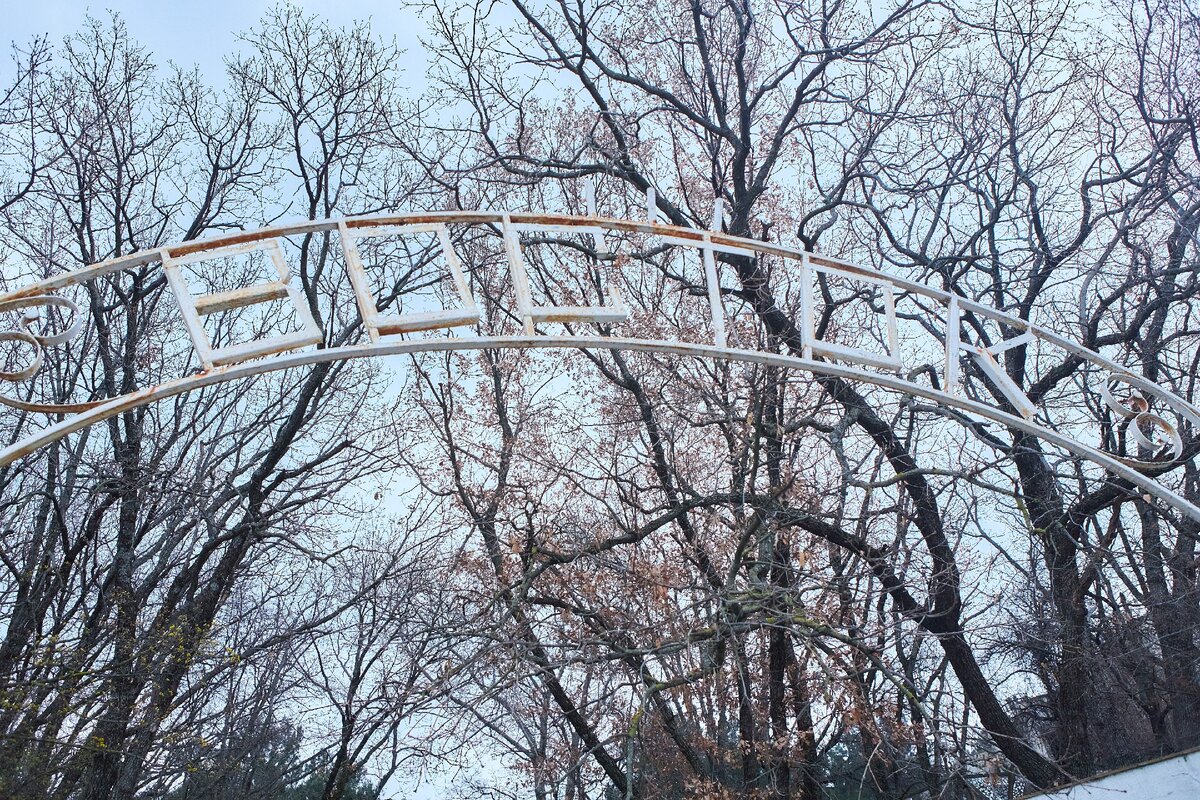 But now I'm doing fashion business
. Now to find, visit and convey to readers (viewers, subscribers) by a blogger information about interesting buildings of the past is a very popular activity. I have already tried it and yes, I see from the statistics that people are interested in the architectural heritage of the USSR and earlier times (you can read about one of the buildings here). And of course, everyone, like me, is very sorry when the work of architects, artists, sculptors and everyone who was involved in the creation and construction of these buildings is in a deplorable state.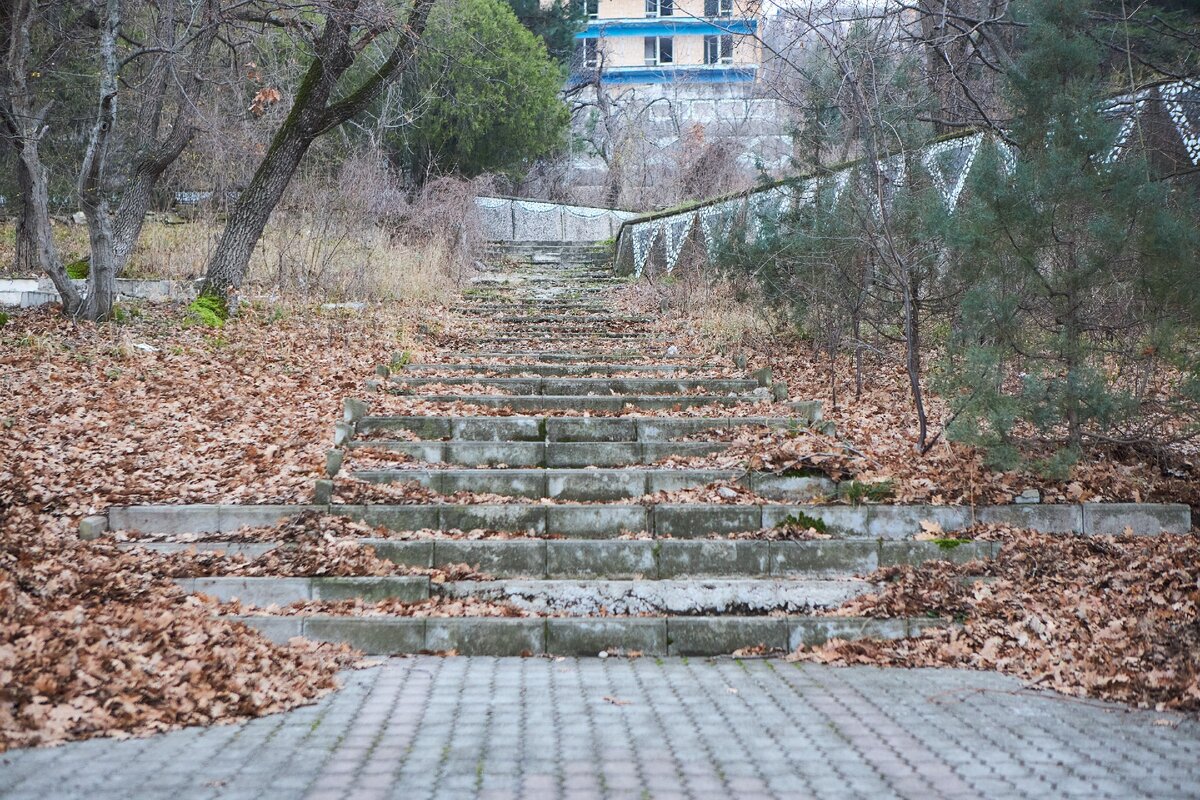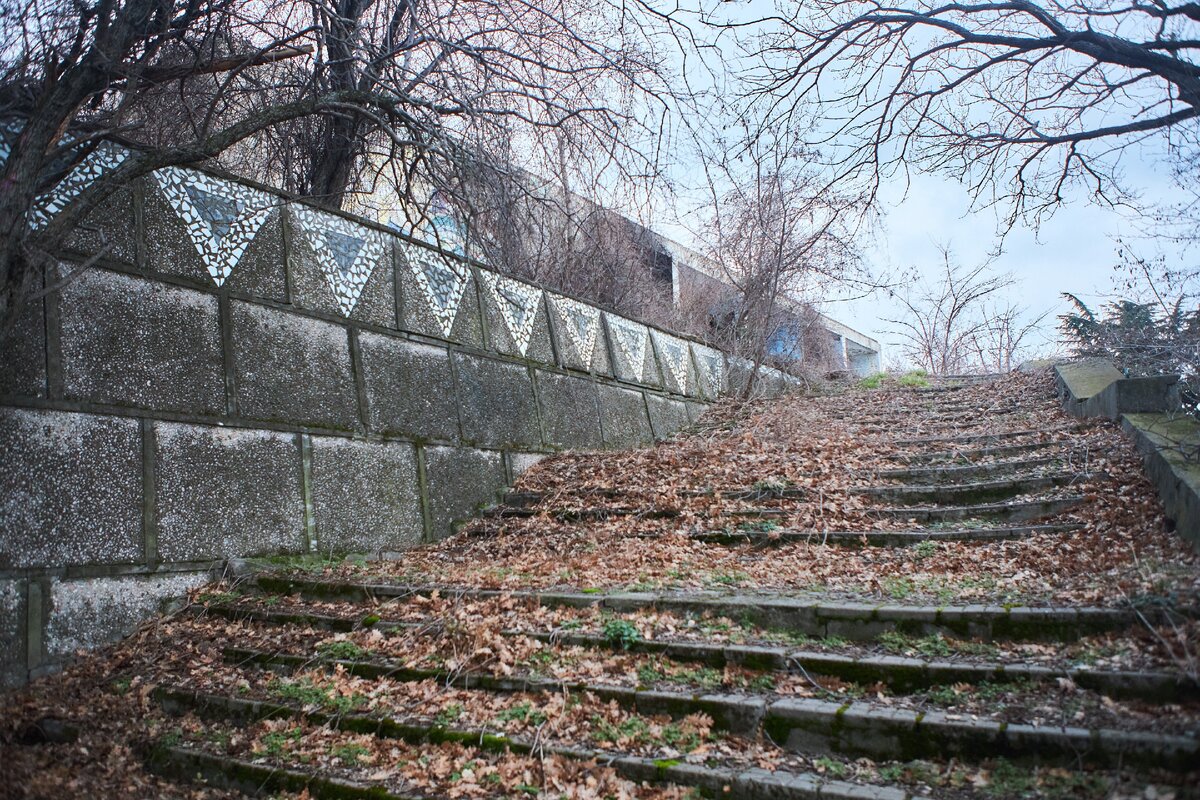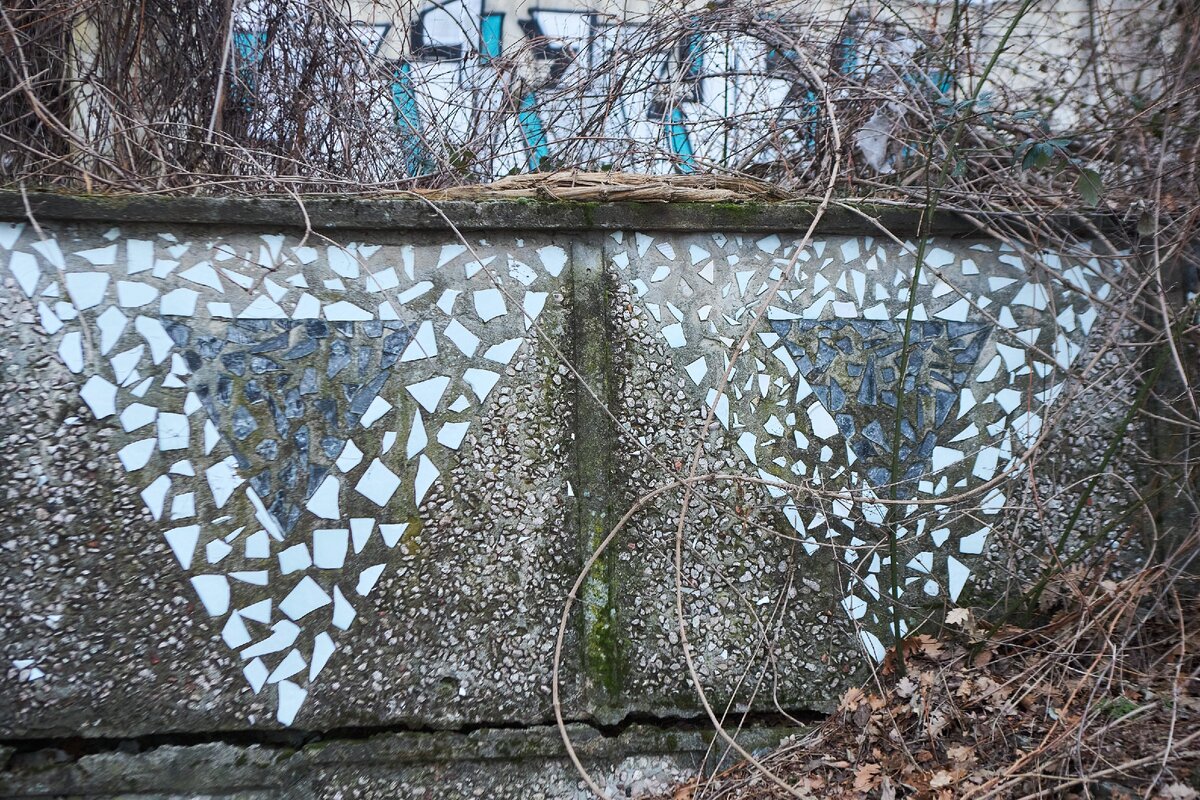 What about this building? This is the now abandoned boarding house «Vostok», located in Kabardinka on the road towards the lighthouse. When it was built as it is, and I could not find any information about it.
They abandoned it back in 2008 and met reports that it cannot be restored, as it is actually unknown. I only know that it is for sale and the owners are changing like "gloves", apparently there are some features that are clarified after the purchase
. When we walked around the central administrative building, two such potential buyers were inspecting the building. I hope the boarding house will soon gain a strong economic hand.
second floor balcony second floor balcony
The central building has two floors. The dining room was on the second floor.
On the first floor there is an administration and an assembly hall, which, judging by the soot, was recently on fire.
Assembly hall Assembly hall Span between the first and second floors Span between the first and second floors Ceiling in the dining room Ceiling in the dining room View from the second floor View from the second floor
As a lover of creativity, I am very attracted to various mosaics, especially these with an imprint of the Soviet era. Not Tsereteli, of course, but very strongly reflect the time in which they were created, in that special manner of mosaics of the USSR. I found three mosaics.
The boarding house has its own beautiful beach 300 meters from the sea. A long path with a series of stairs leads to a pretty cozy beach.
The buildings near the beach are also in a state of disrepair, or rather, already in the stage of almost complete destruction.
A long breakwater right in the middle of the beach, apparently used for boat trips or just jumped into the sea from it as an entertainment.
We did not go throughout the territory, it was moving towards dusk, we hurried home. And there was also a strong wind and I could not lift the copter into the air, I will have to return and make a more complete review
.
Video footage from this location:
Many more interesting things in our Zen:
Cave town Tepe-Kermen. Touch the walls of the 6th century AD
A limestone quarry that became a filming location.
St. Michael's Monastery. Cave monastery of the Mikhailo-Athos desert.