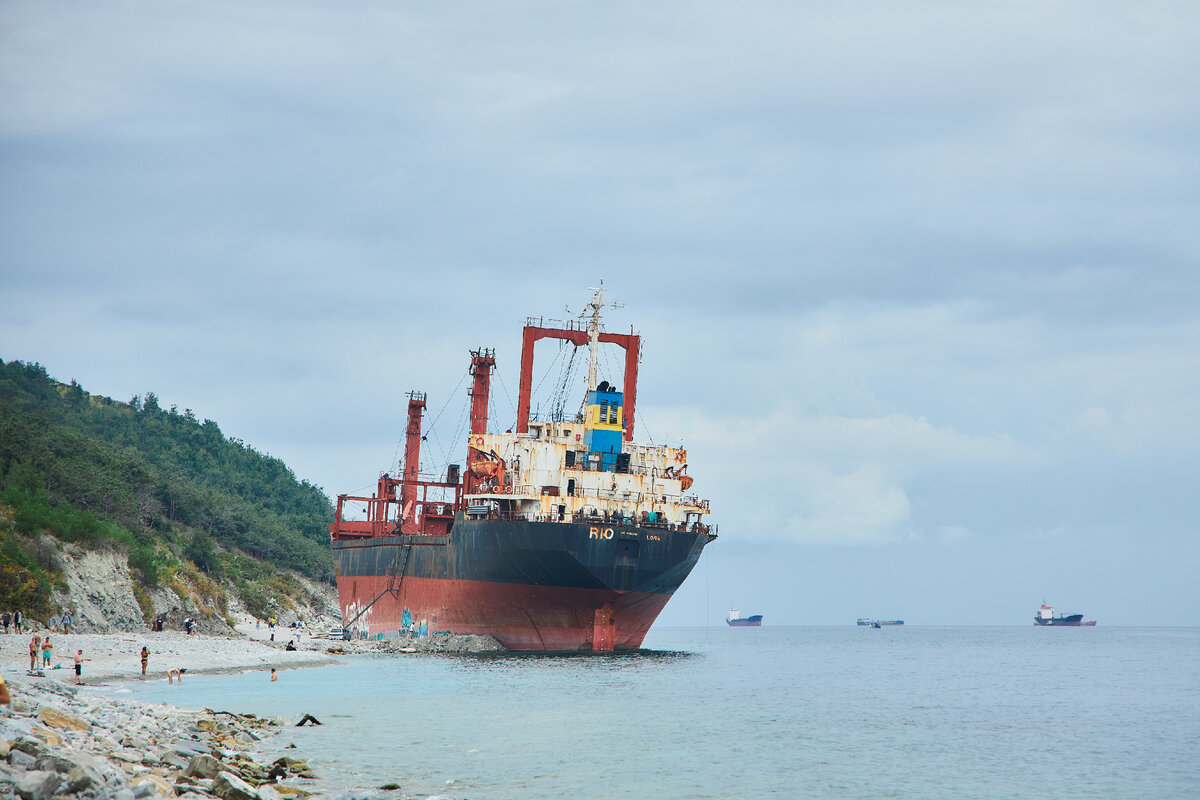 This is a living catalog that is constantly growing and expanding. A list of other directories will be at the end of the article. Here are links to our articles on the subject. All for the convenience of our dear readers and travel lovers. At the end of articles or in captions to videos, there are coordinates of the places described. If you forgot to put it somewhere, then be sure to write, we'll figure it out.
The Krasnodar Territory and the Republic of Adygea are practically a single space. They are closely merged and it is often difficult to distinguish geographically where you are. But we have divided the sights into these two regions, otherwise the list would be very long. Yes, and regionally it is easier to find some object in a more narrowly focused list. At the end of the article, I left a link to the same list for Adygea.
If you are interested in some place that is not on the list, then write, we will try to visit, describe, film and post an article or video.
waterfalls
We love waterfalls very much and invite you to watch articles and videos about the places we visited in the Krasnodar Territory.
Gebius waterfalls. A great place for a trip in the spring. THREE WITH A CAMERAMarch 29, 2021
VIDEO Gebiuz waterfalls. Interesting near Dzhubga.
Frozen «University» waterfallTROE WITH A CAMERAFebruary 18, 2021 Frozen Chinarsky waterfall. An icy fairy tale in the middle of a winter forestTROE WITH A CAMERAMarch 7, 2021 Pshekh waterfalls, one of the highest in RussiaTROE WITH A CAMERAMay 2, 2021 Agur waterfalls, Eagle Rocks and Prometheus Grotto. Sochi.THREE WITH A CAMERAJuly 13
VIDEO Agurskoye gorge, waterfall, cave and barely escaped quadcopter
SHORT VIDEO The first waterfall on the Zhana River, Gelendzhik
Waterfalls 50 km from Krasnodar, Mount Sober-Bash and springTHREE WITH CAMERA10 April 2021
VIDEO — MOUNTAIN OF WITCHES AND MAN'S TEARS. What we found on Sober-Bash.
Caves and grottoes
The caves are large and equipped and small wild ones.
Vorontsovskaya cave. A large and very beautiful cave in the SochiTROE region WITH A CAMERAMarch 22, 2021 Bogatyrsky caves. Wild caves in the Krasnodar Territory. THREE WITH A CAMERA April 4, 2021 Sheep cave, Adygea. A through cave located on the Lago-Naki plateau. Reaching it is not at all difficult, any novice tourist will reach it. For the first time we walked with a very small Yarik in our arms, we reached and found it quickly. I attached a photo with a very small Yarik and from the last walk to this cave a couple of years ago. Basically, nothing has changed. The entrance to the cave is large and wide, but the exit is narrow … THREE WITH A CAMERA July 17
Gorges and canyons
Gorges and canyons of the Krasnodar Territory, which we went on foot or swam on a SUP board.
Gorges «Wolf» and «Bear Gates». THREE WITH A CAMERAMarch 4, 2021
VIDEO from the «wolf» and «bear gates». We found as many as 4 gorges near Krasnodar.
Very spectacular Navalishchenskoe gorge, Sochi. THREE WITH A CAMERAJuly 23
VIDEO Fulfillment of my desire in the Novalishchensky Gorge
Mamedovo gorge. Autumn routes of the Krasnodar Territory. THREE WITH A CAMERAOctober 3
Mountains and rocks
Rock «Sail». The attraction is well-known, but let it also be in our electronic "catalog" of attractions. Located in the village of Praskoveevka. A unique natural monument. A rock standing vertically perpendicular to the edge of the sea. It consists of sandstone. The hole in the rock is located at a height of about 2.5 meters, where it came from is unknown. The thickness of the rock is just over a meter … THREE WITH A CAMERA29 August
mud volcanoes
This is a unique phenomenon in the Krasnodar Territory. There will be many more articles about them.
A real volcano in the Krasnodar regionTROE WITH A CAMERAFebruary 14, 2021
Dolmens
We have an enormous collection of dolmens in the archive. Not all articles have been written yet, but they will definitely appear on this list.
Dolmen «Ubinsky», 60 km from KrasnodarTHROE WITH A CAMERAFebruary 21, 2021 Dolmen village. More than 40 dolmens in the forest, found 9.THREE WITH A CAMERAApril 11, 2021
VIDEO — MORE THAN 50 DOLMENS. Dolmen village in Pshad.
Volkonsky dolmen. Interesting around SochiTROE WITH A CAMERAJuly 21
reservoirs
A large number of reservoirs became available to us after the purchase of a kayak and a SUP board. Water adventures and walks to reservoirs by land in this section.
Dying Cypresses of Lake SukkoTROE WITH A CAMERAMay 11, 2021
VIDEO — GONE, COULD NOT RETURN! Adventures in Abrau and Durso
Salt lake in Taman Huge lake of salt. When you dip your hand into it, you feel a soapy substance. Due to the amount of salt, the shores are clayey and attract a large number of lovers of therapeutic mud. Through a small section of the coast, after the «mud baths» you can dive into the Black Sea. We are not special fans of this type of cosmetology, so we cannot describe the effect. But we have seen that it is very popular… THREE WITH A CAMERAJuly 16th
Museums
We visit many museums. There will be many articles, now they are in the process of work.
Older than ancient. Museum in TamaniTROE WITH A CAMERAFebruary 14, 2021
SHORT VIDEO about the museum — the ship «Mikhail Kutuzov» in Novorossiysk
Museum of the USSR in SochiTROYA WITH A CAMERAJuly 12 Museum of military equipment «Military Hill» in Temryuk. A well-known place located in Temryuk. It is known to everyone who travels to Taman or the Crimea by car through Temryuk. Every time our son passed by, he asked to stop here to go around the museum, inspect the "exhibits", climb some of them and satisfy his boyish curiosity. A military hill was opened back in Soviet times in 1983 on the day … THREE WITH A CAMERA September 12
Archeology
And we ended up in Tmutarakan … THREE WITH A CAMERA July 30 Kuban and Adygea BC, the richest layer of history in events, THREE WITH A CAMERA September 15
Interesting places
What else is interesting in the Krasnodar Territory? Everything that was not included in other sections or when the trip was full of multiple attractions located in one place.
Tea plantations, where to pick tea yourselfTHREE WITH A CAMERAMarch 15, 2021 Wonderful stone animals 20 km from KrasnodarTHREE WITH A CAMERAMarch 21, 2021
VIDEO — WHAT FOR WONDERFUL STONE BEASTS 20 km from Krasnodar.
VIDEO — WHERE WE TAKE CHILDREN. How to surprise teenagers in Kabardinka. Discarded RIO ship.
Lefkadia valley, autumn walk. In autumn, there are fewer places for outdoor activities, but some places take on a special charm. If you want to have a cultural holiday, take a walk in the park, walk among beautiful buildings, watch flocks of fish in the pond, take pictures in the vineyards, and of course eat delicious food and drink good wine, then this place is intended for this. We rarely… THREE WITH A CAMERA October 10
Architecture
We have a special love for architectural structures, both ancient and modern. About the most interesting articles will be here.
Tower on Akhun mountain But our son has never been before, just imagine! Therefore, they came here so that Yarik could see her and shoot another video, before I was here only with a camera. We have a video about Sochi on our channel, in which I tell all the details about this building, I think here in the text … THREE WITH A CAMERA August 1
VIDEO Mount Akhun and a tower on it. Sochi and surroundings
VIDEO Sanatorium Ordzhonikidze. Closed and tours discontinued
VIDEO What do you know about Suvorov? Fortress on the southern borders of Russia.
Cities
Various cities of the Krasnodar Territory, review articles or video walks.
Where to go with children on the weekend in the Krasnodar Territory WITH A CAMERAMarch 28
VIDEO — What to show children in Novorossiysk. Lake Abrau at sunset.
Sochi seaport. Evening walk THREE WITH A CAMERAJuly 9
Black Sea
Beach holidays are also not alien to us. But we saturate it with water and marine activities, visit various interesting places on the coast.
RIO, which was visited by almost everyone. Let me explain that RIO is a cargo ship washed ashore during a storm. The ship did not have time to start the engine and go further into the sea when it stood near the city of Novorossiysk and was waiting for loading. So since 2018, when it happened, he has been standing here. The ship's crew was evacuated and sent home. And the ship is guarded by border guards (or someone else) to this day … THREE WITH A CAMERA July 27
VIDEO — COULD NOT LIE ON THE BEACH. What is the bottom and when is it worth to rest in Krinitsa.
Oceanariums
In this section, articles and videos from the oceanariums of the Krasnodar Territory.
Anapa Oceanarium «Rif» and its inhabitants THREE WITH A CAMERA8 July
Health
Mineral waters and pump rooms, healing springs and mud. This section is about it.
Mineralnye vody AnapyTROE WITH A CAMERAJuly 10
Water park and water activities
VIDEO First time in the water park. Terribly liked it. Tiki-Tak water park in Anapa.
Places for rafting
We love rafting and here we will tell you about the most interesting places in the Krasnodar Territory, where this type of activity will be most interesting.
VIDEO Rafting by sea at a temperature of +12. Forgot the fin. Big Utrish. What's on the bottom.
abandoned
A special attitude to old places that carry history and former greatness. Rarely, but we visit such places.
Exploring the old boarding house, abandoned «Vostok»THREE WITH A CAMERAMarch 26, 2021
VIDEO Abandoned boarding house «Vostok» in the village of Kabardinka (Gelendzhik)
SEE ALSO:
Sights of Adygea. List of interesting thingsTHREE WITH A CAMERAJuly 10 Sights of CrimeaTHREE WITH A CAMERAJuly 19
Friends, please express your opinion about this article by commenting and liking, I will be very grateful to you! Thanks to