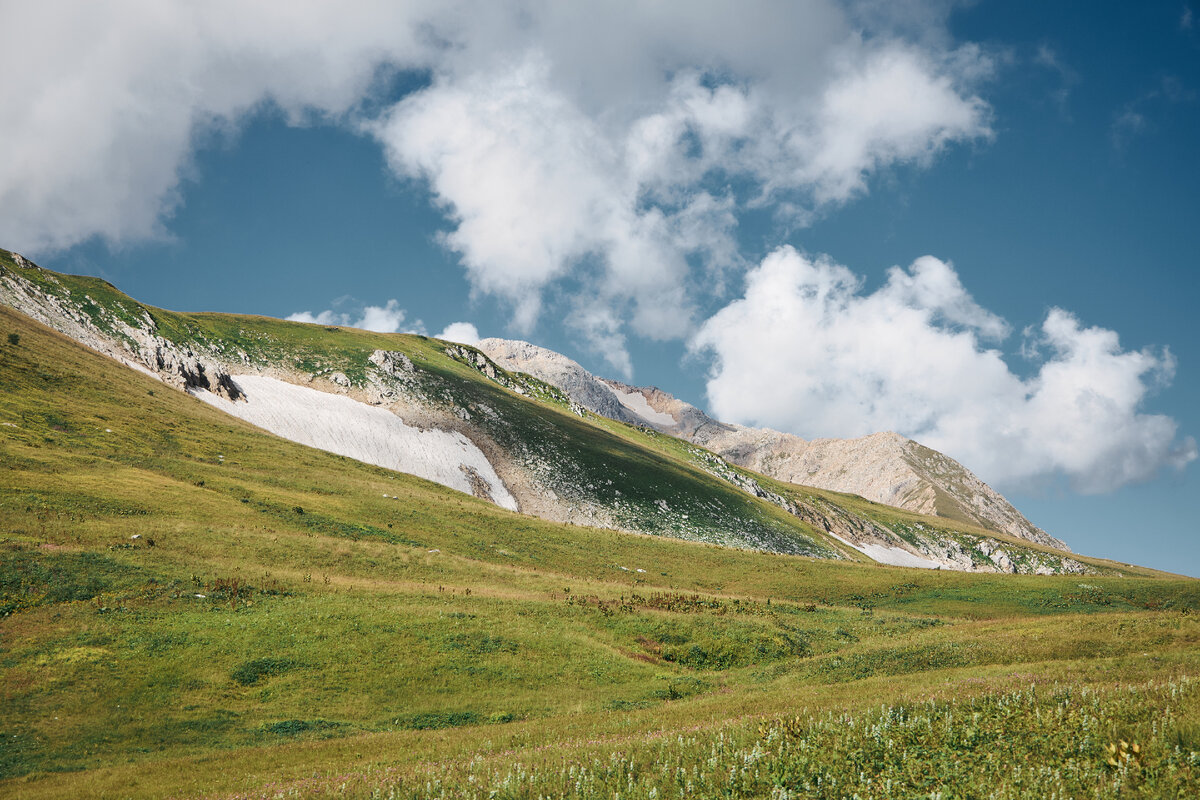 Let's call this article a living directory. Here are links to our articles on the subject. The catalog will constantly grow and be supplemented with new data. This is done for your convenience, dear readers and travel lovers.
The Krasnodar Territory and the Republic of Adygea are practically a single space. They are closely merged and it is often difficult to distinguish geographically where you are. But we have divided the sights into these two regions, otherwise the list would be very long. Yes, and regionally it is easier to find some object in a more narrowly focused list. At the end of the article, I left a link to the same list for the Krasnodar Territory.
If you are interested in some place that is not on the list, then write, we will try to visit, describe, film and post an article or video.
Review articles
Articles with lists of sights and descriptions. It is very convenient to use such data if you are going to Adygea for the first time.
TOP 10 (in our opinion) easily accessible sights of «Lago-Naki» THREE WITH A CAMERA May 6 Kamennomostsky village or Khadzhokh. Interesting things within walking distanceTROE WITH A CAMERAJuly 31
waterfalls
Beautiful waterfalls, of which there are a great many in Adygea. Articles and videos about the places we visited.
Waterfalls on the Kutanka River, small, but so rich in waterfallsTROE WITH CAMERAMarch 6, 2021 Cascade waterfall on the Lago-Naki plateauTROE WITH CAMERAMay 5, 2021 Waterfalls of the Kurdzhips River and its tributariesTROE WITH CAMERAOctober 9, 2021
VIDEO — Waterfalls of Kurdzhips and a bit of western. Mountain Adygea.
Waterfalls of the Mishoko River in Adygea and two interesting grottoesTHREE WITH A CAMERAOctober 15, 2021
VIDEO — 10 WATERFALLS AND 2 GROTHS. Wealth of the Mishoko River.
VIDEO — To the Rufabgo waterfalls on a free trail.
VIDEO – Natural water park. We came to Mankin noise and did not regret it. Another Sakhray canyon in Adygea.
VIDEO – Waterfall on the Big Khadzhokh River
Caves and grottoes
There are hundreds of caves in Adygea, if not thousands. Units of them are equipped for visiting. Most of the caves are wild, but this one is even more interesting. Our speleology lessons in articles and videos of this section.
12 unique and amazing caves in Lago-NakiTROE WITH CAMERAAugust 22 Angel Wing GrottoTROE WITH CAMERAFebruary 16, 2021 Black Archaeologist Trail and Dakhovskaya CaveTROE WITH CAMERAJuly 28
VIDEO Trail of the black archaeologist, Dakhovskaya cave and grottoes
Natural stone bridges in Adygea and a waterfallTROE WITH A CAMERAMarch 29
VIDEO — WILD CAVE LAKE. What did we find there. Caves of Adygea.
Sheep Cave, Adygea. A through cave located on the Lago-Naki plateau. Reaching it is not at all difficult, any novice tourist will reach it. For the first time we walked with a very small Yarik in our arms, we reached and found it quickly. I attached a photo with a very small Yarik and from the last walk to this cave a couple of years ago. Basically, nothing has changed. The entrance to the cave is large and wide, but the exit is narrow… THREE WITH A CAMERA July 17 Sunny grotto. Romantic place in Lago-NakiTROE WITH CAMERAAugust 12
rocks
We go to the Molotok rock in the vicinity of Kamennomostsky THREE WITH A CAMERAAugust 28
Gorges and canyons
Some mountain rivers of Adygea flow through narrow gorges and canyons. Some are easy to see right from the road, some you need to drive SUVs or walk.
Canyoning in Adygea, waterfalls and gorges of the Sakhrai river. THREE WITH A CAMERAJuly 19
VIDEO — Supboarding in a dangerous canyon. Mountain river Sakhray. I am amazed by the beauty of the canyon.
VIDEO – Natural water park. We came to Mankin noise and did not regret it. Another Sakhray canyon in Adygea.
Canyon of the river Fars in AdygeaTROE WITH A CAMERASeptember 19
Mountain peaks
Majestic, tall, covered with snow and so inviting. Our hikes to the mountain peaks.
To Oshten from Yavorova Polyana in one day. THREE WITH A CAMERA May 28
VIDEO – Hike to Mount Blyam from the checkpoint "Lago-Naki 2020"
VIDEO — CONQUER OSHTEN. Will we get there or not … Hiking in the mountains. Caucasian Biosphere Reserve.
Caucasian Biosphere Reserve
Walks around the reserve, what we saw, whom we met and other interesting articles and videos.
From Yavorova Polyana to the nearest waterfall with a 3-year-old child. Caucasian Biosphere Reserve.THREE WITH A CAMERAMay 4 Both free and non-free horses in the Caucasian ReserveTHREE WITH A CAMERAMarch 17, 2021
Ponds and rivers
Adygea is rich in rivers, lakes and other types of water bodies. We visit and capture them in articles and videos.
Man-made mountain lake in the Partizanskaya glade. Guzeripl.TROE WITH A CAMERAMarch 15, 2021 A limestone quarry that has become a location for filming a movie. What else to see in Lago-NakiTROE WITH A CAMERAMarch 19, 2021
VIDEO Element on the Dakh River in mountainous Adygea
VIDEO — Lotus lake, unfinished castle and amazing museum «Geometry of Living».
VIDEO — ON SAPA IN AN ABANDONED QUARRY. Lime kilns. What else to see in Adygea.
VIDEO — SUMMER LAKE. When things didn't go according to plan. A trip with a surprise.
VIDEO — BARELY FOUND A WATER IN ADYGEA. Children for the first time on the board. Swimming in a career.
Lake of lotuses and water lilies in AdygeaTROE WITH A CAMERAJuly 14
Alloys
Having a kayak, we often go for rafting on mountain rivers.
VIDEO Rafting on the Belaya River in a kayak. Mountain Adygea
VIDEO — THREE IN A BOAT. The whole family on a kayak in a stormy river. Rafting down the Belaya river in Adygea.
Bridges
Hanging and stone. There are many of them and some of them have a unique history and deserve special attention.
Suspension bridge across the Belaya mountain river in AdygeaTROE WITH A CAMERAMarch 9, 2021
cable car
The first and so far the only cable car in Adygea.
The first cable car of Adygea. What awaits us at the topTHREE WITH A CAMERAMarch 12, 2021
Beautiful places
Places that attract with their beauty, but do not belong to other categories.
Fir forest in Lago-Naki. Peace and unity with natureTHREE WITH A CAMERAMarch 5, 2021 Love Island. Amazing tourist spot in Lago-Naki.THREE WITH A CAMERAMarch 15, 2021
Mountains, sleigh, rest
Where there are mountains, there are rides on sleds and cheesecakes.
VIDEO Lago-Naki in March. Relax and go sledding.
Museums
There are several unique and inimitable museums in Adygea. In this section there will be no museums of the city of Maykop, the capital of sunny Adygea. See the relevant section for details.
About the Museum «Geometry of the Living» and an amazing teacher of mathematics THREE WITH A CAMERAAugust 7, 2021
Religion
Temples, monasteries, mosques and other religious architectural structures and places of power.
St. Michael's Monastery. Cave monastery of the Mykhailo-Athos desert.THREE WITH A CAMERAFebruary 28, 2021
Industrial tourism
An interesting direction in tourism, which we love and master.
The most powerful wind farm in RussiaTROE WITH A CAMERAFebruary 16, 2021
Maykop city
Sights of the main city of Adygea.
VIDEO IS THE IDEAL CITY FOR LIVING. Sunny Maykop.
Cities, villages, villages, farms and settlements
Stories about interesting things in various settlements in Adygea.
VIDEO — 50 KM ON A BIKE WHERE WE HAVE BEEN BROUGHT. Cycling from Krasnodar to Takhtamukay
VIDEO — There is not even a connection here. Novoprokhladnoye village in Adygea
VIDEO — Kamennomostsky or Khadzhokh? Waterfall in the village. We walk and fly.
SEE ALSO:
Sights of the Krasnodar Territory. List of interesting places
Friends, please express your opinion about this article by commenting and liking, I will be very grateful to you! Thanks to