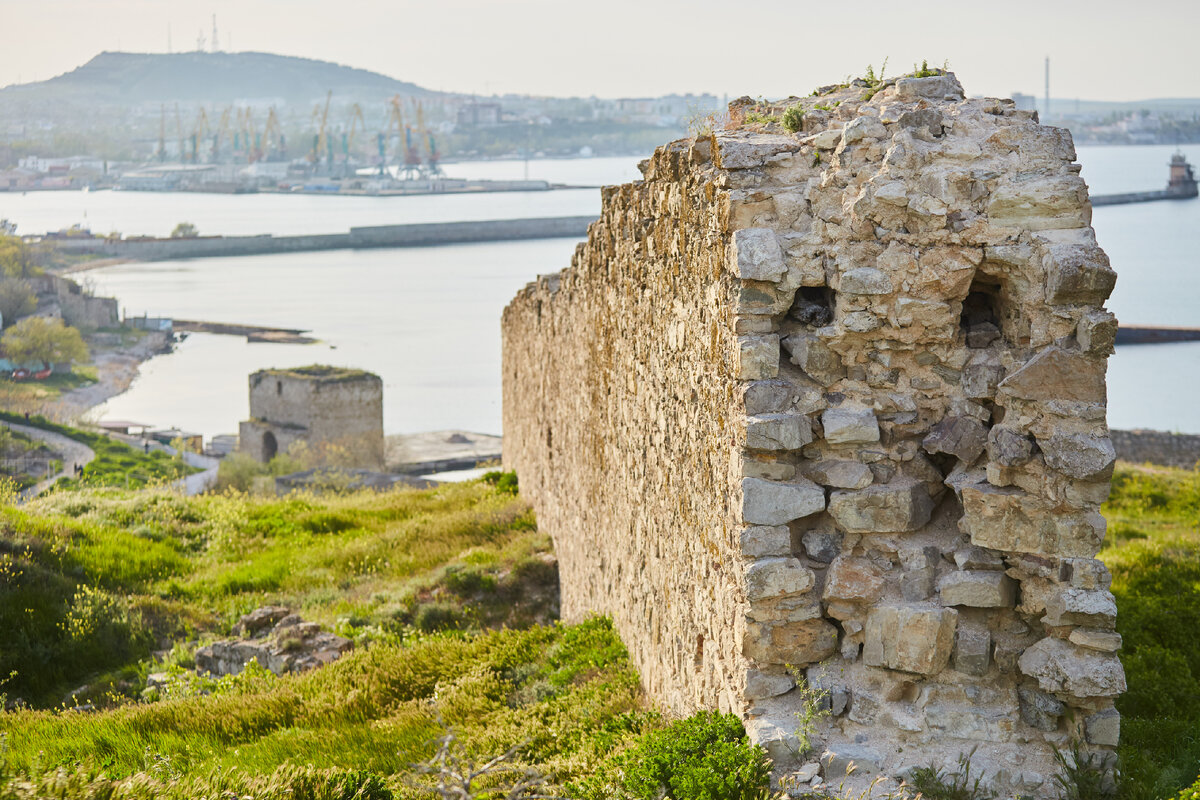 The place is interesting, worth visiting, open and free, and you will be stuck here for a couple of hours for sure.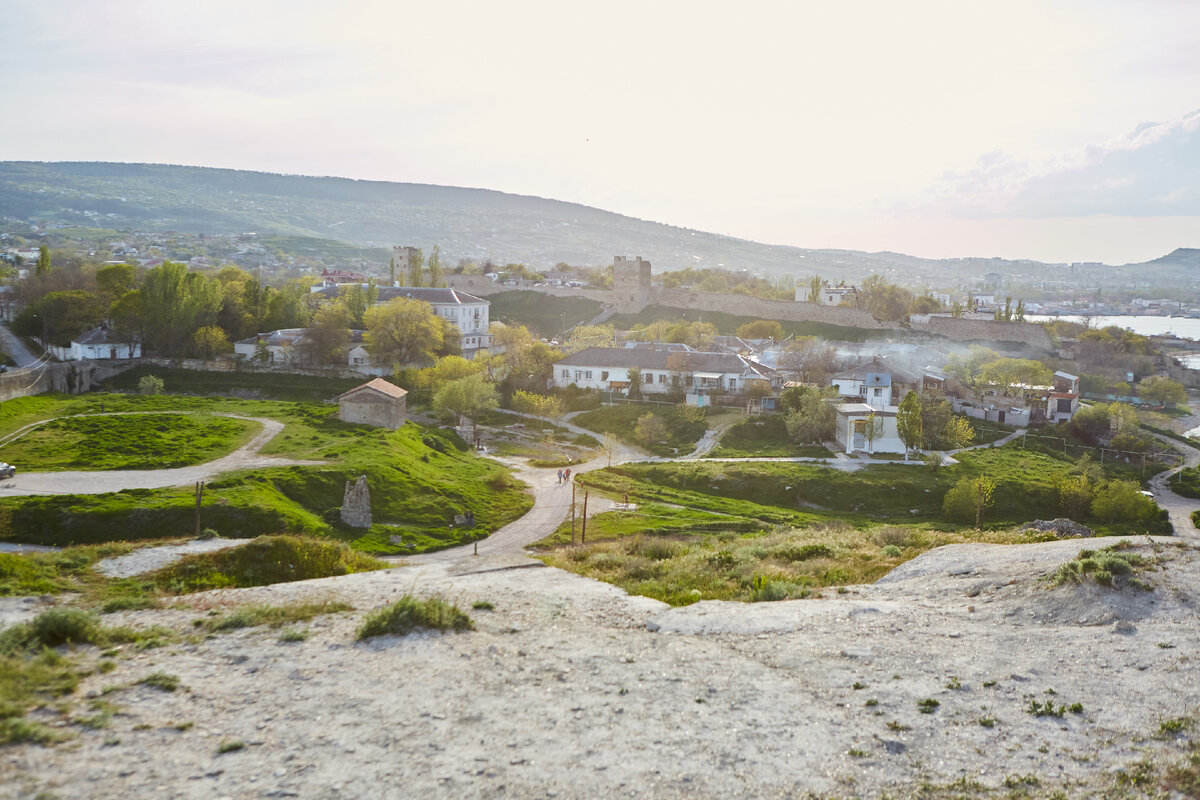 And what does the Armenian fortress (or Hayots Berd) do in Feodosia? Quite a long time ago, in the 14th century, a small Armenian settlement was formed near the walls of Kafa (ancient Feodosia).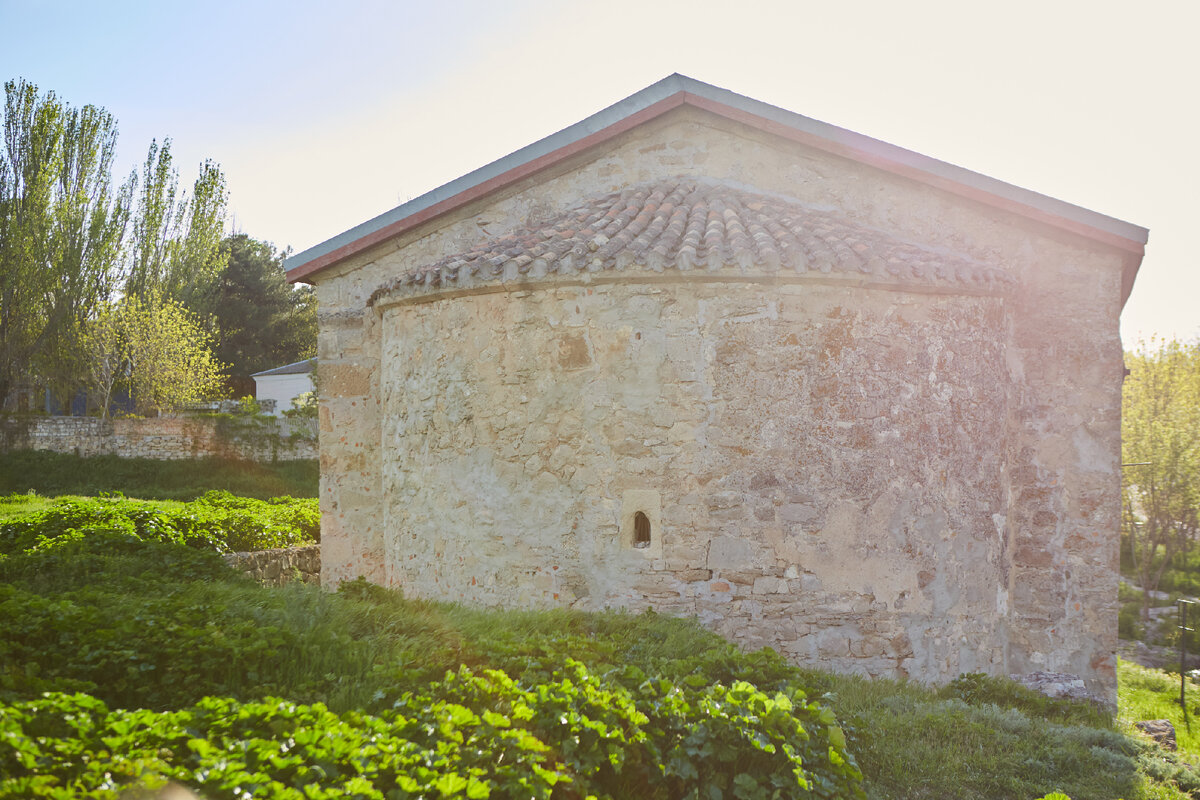 Since Kafa refused to accept the Armenians within their walls and allocate land to them, they organized a settlement nearby, created fortifications themselves, erected their walls following the example of Kafa and created fortifications and defensive structures.
It is understandable, like next to a powerful fortress, together somehow calmer. Throughout the fortress and around it there are a large number of traces of Armenian culture. Despite the fact that many major attacks were made on the fortress, several Armenian churches and a large number of tablets and plates with Armenian inscriptions have survived from that time.
Be sure to visit the Kafa fortress, it is located right next to this fortress, I will definitely write a separate article about it. Its walls are literally "joined" with the walls of residential buildings, apparently like an Armenian fortress with the same walls in the distant years.
The temple, the source, several walls and the dock tower have been preserved. I wanted to consider the tower in detail:
From the top of the fortress there is a very good view of the Feodosiya commercial sea port and the city itself. There is also a sunken ship lying in the sea, called Berg. You can see it beautifully from the fortress. This ship was produced in 1974, after it was sold to Turkey in 1993 and it received this name. In 2018, the ship in an overloaded state received a breakdown and tried to sail to the nearest port, it ended up here, where it found its eternal refuge … By the way, it is interesting that the RIO ship off the coast of Kabardinka also found its last refuge in 2018 ….
Fortress coordinates:
45.023482, 35.403385
Friends, please express your opinion about this article by commenting and liking, I will be very grateful to you! Thanks to
Read also in our Zen:
Sights of CrimeaTROE WITH A CAMERA July 19 Kara-Dag nature reserve, hiking routeTROE WITH A CAMERA August 4 Mount Klementieva. The best viewpoints of Crimea.THROE WITH A CAMERAMay 17 One of the oldest places, which is over 2600 years oldTHREE WITH A CAMERAFebruary 22, 2021 A park, and not just a park, but a movie park! Crimea, p. Perevalnoye 44.859747, 34.334341 Who has seen the movie «Viking»? This is an amazing movie with a huge budget, a great cast and the most ambitious scenery in the history of Russian cinema! So, the Viking cinema park is formed from these very scenery. You will really plunge into the legend, into the history of the Vikings, their life, crafts … THREE WITH A CAMERA July 16