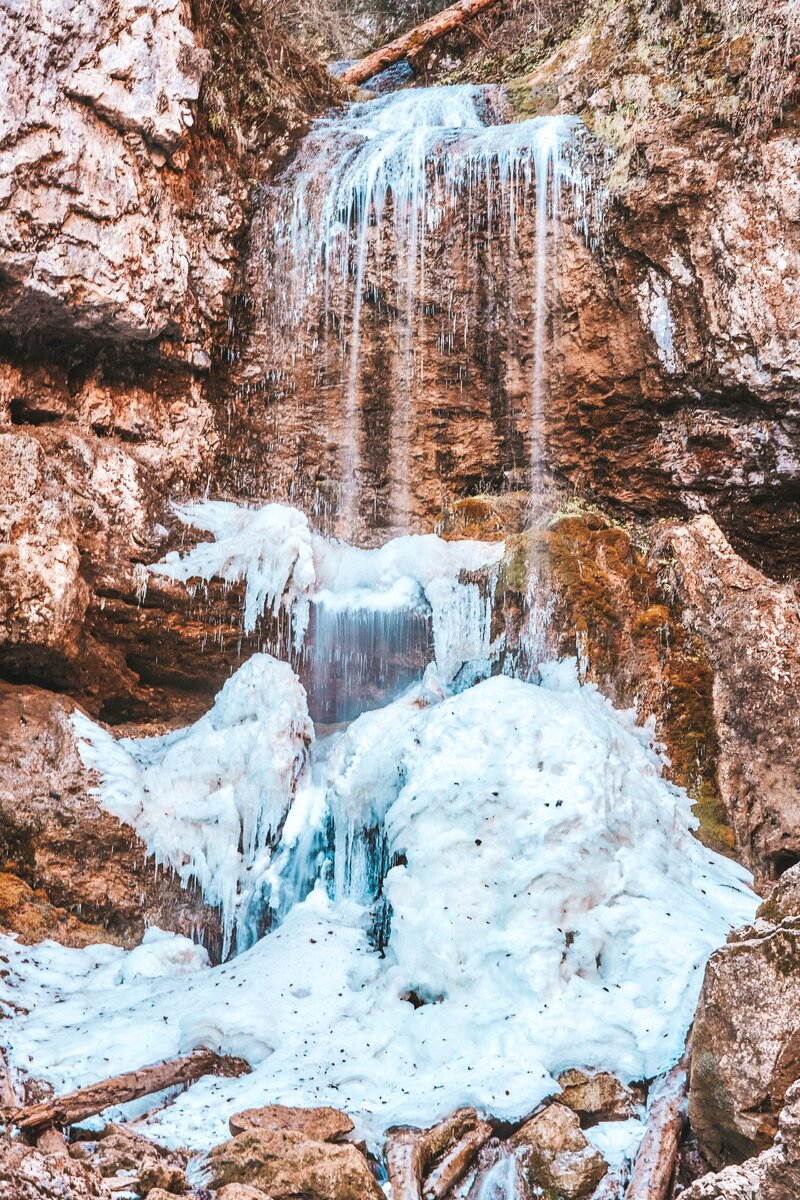 We went to it from the road to the Lago-Naki plateau, parked the car near the Fir Forest hotel and then walked 3.5 kilometers through the forest with solid marks on the trees.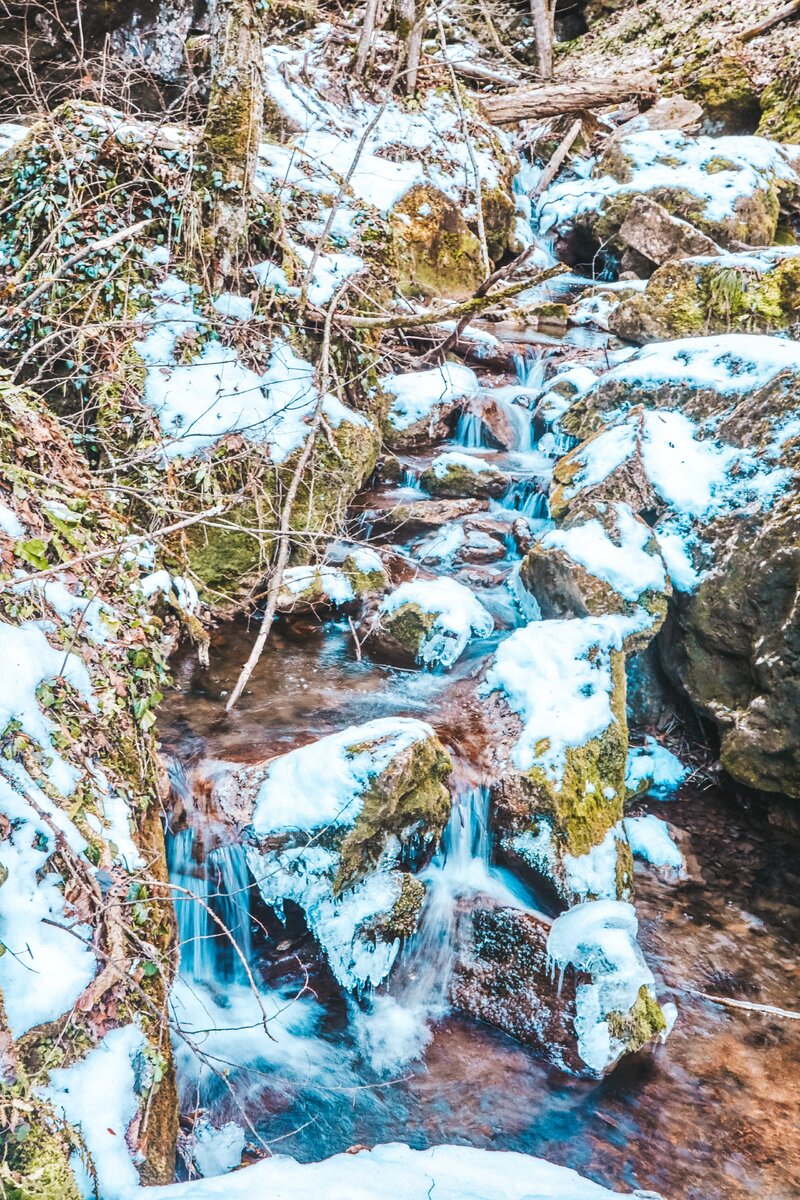 Relatively nearby there are «Universitetsky», as well as «Chinarsky» waterfall. We did not reach the second one, we will definitely take a walk in the spring. You need to cross the Mezmay River to the university, in summer there are absolutely no problems, in winter, too, with the exception of one thing: all the stones are slippery from ice. We crossed thanks to a pine tree thrown across the river, holding on to it like a railing.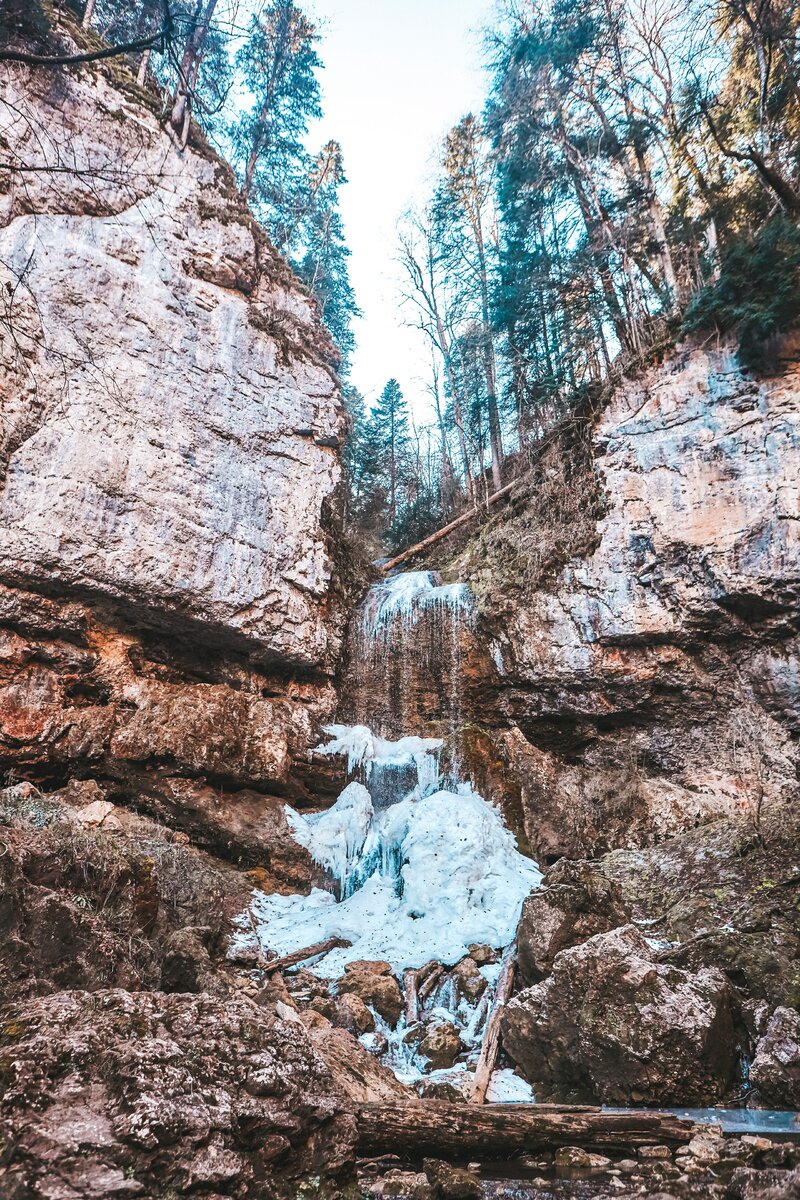 We also didn't come close to the waterfall itself, everything was covered in ice and, frankly, it was scary for the equipment, which, although it was in a backpack behind our backs, but still. Photographers will understand me that when you fall, the first thing you do is save the camera
, the rest will be as it turns out.
The rivers in this (past) year are shallow, and this waterfall is no exception, besides, part of it froze. But still, thanks to nature for such gorgeous wild places. We were at the waterfall and four other tourists like us, it's very wonderful considering that there is a traffic jam on the road to Lago-Naki from the cars of vacationers
.
We will definitely return in spring or summer to swim in the cool waters of a transparent font under a waterfall.
44.199410, 40.037980