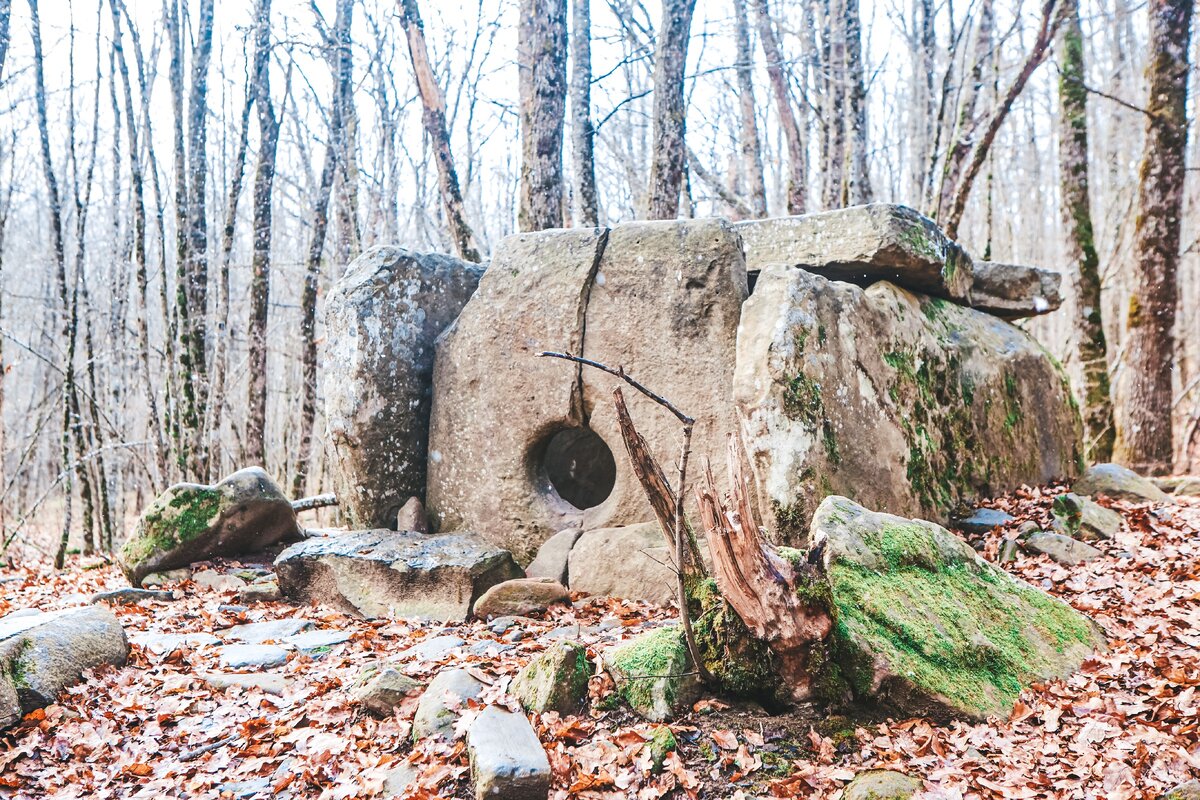 Today we will talk about dolmen. I will not discuss here what dolmens are and where they came from, there are too many theories about this and there is a lot of information on the net. I will simply describe the dolmen itself and the route to it.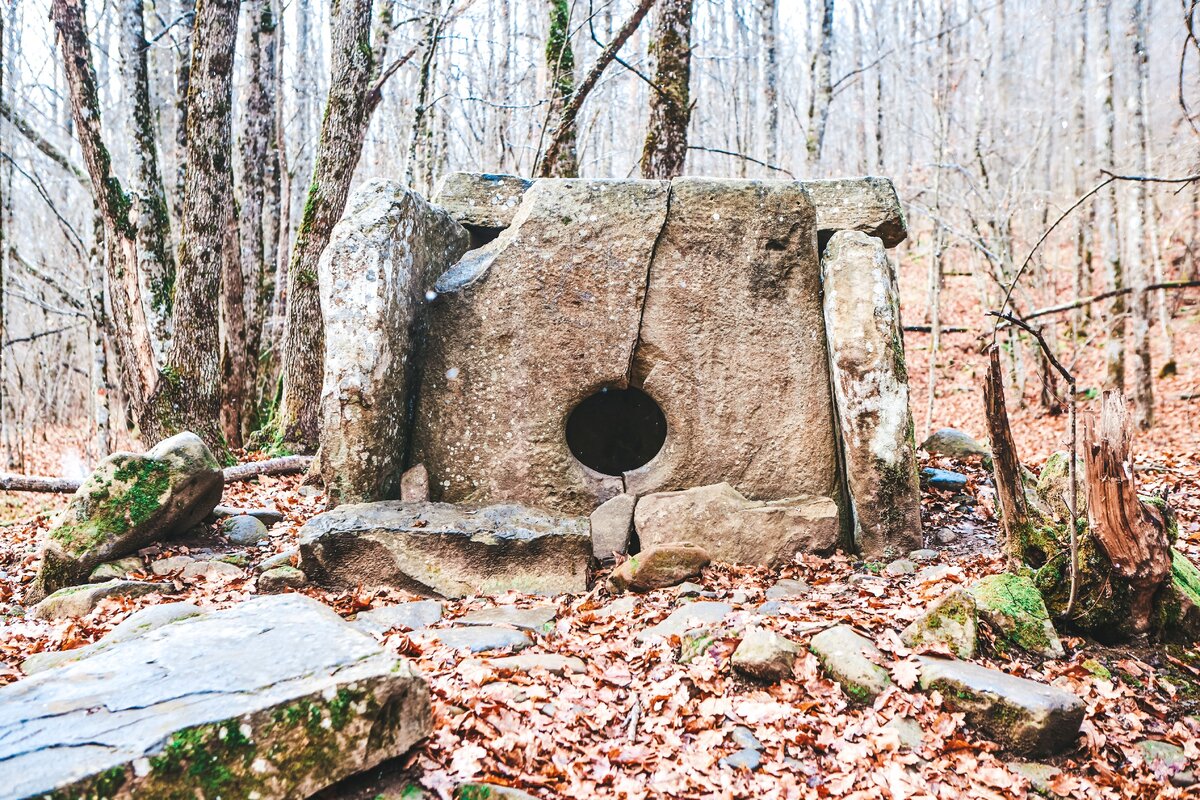 A small, lonely standing dolmen in the middle of the forest. We thought where we could go one day in chilly weather with falling snow and decided to go to this miracle of history. There are no other dolmens around, at least in the foreseeable space.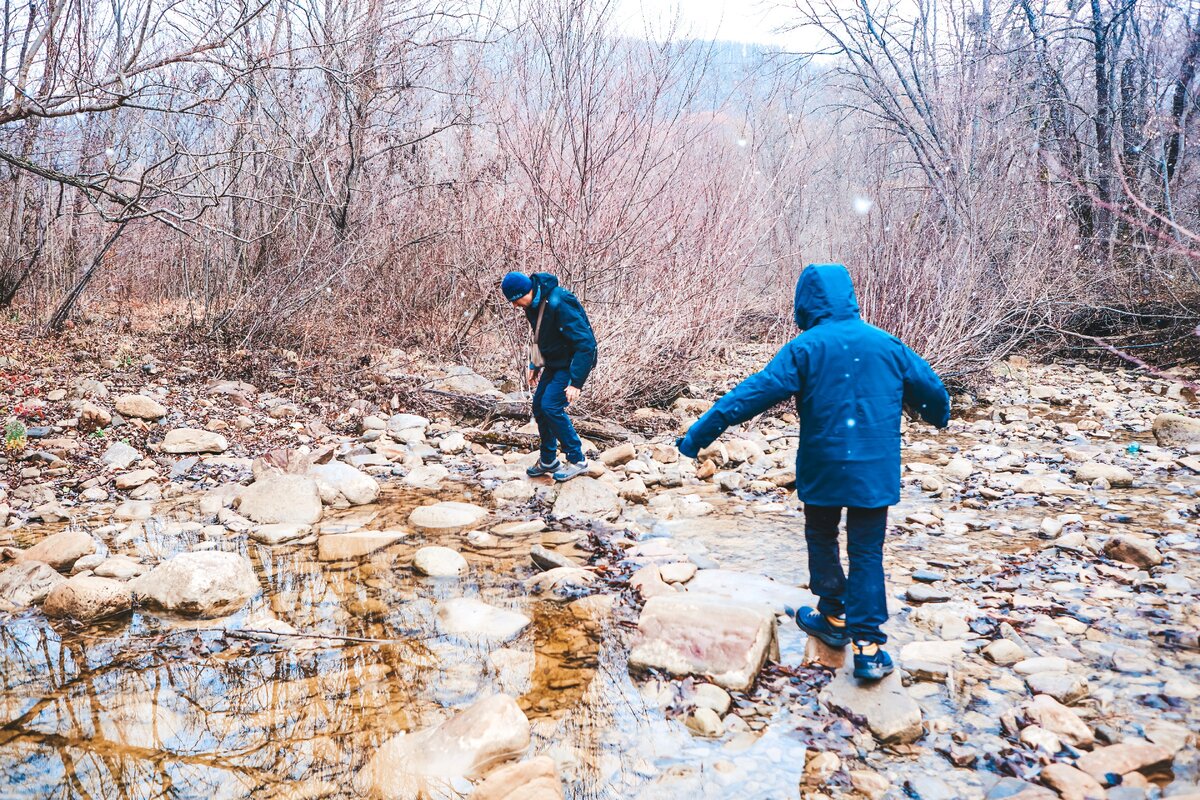 A river flows nearby, through which in winter we absolutely freely crossed over the pebbles.
The walking route starts from the recreation center «Dubrava» where we left the car. Further to the right, across the river and 100 meters through the forest, everything is very close. The route is a one-day trip, or rather a "couple hour" if from Krasnodar.
It is better to combine a visit to the dolmen with a trip to Mount Sober-Bash, so it will be wise, the direction is essentially the same. And, probably, it is better to go here in a dry and warmer season. And we find adventures for ourselves in any weather — entertainment
.
village. Ubinskaya
44.692105, 38.526034