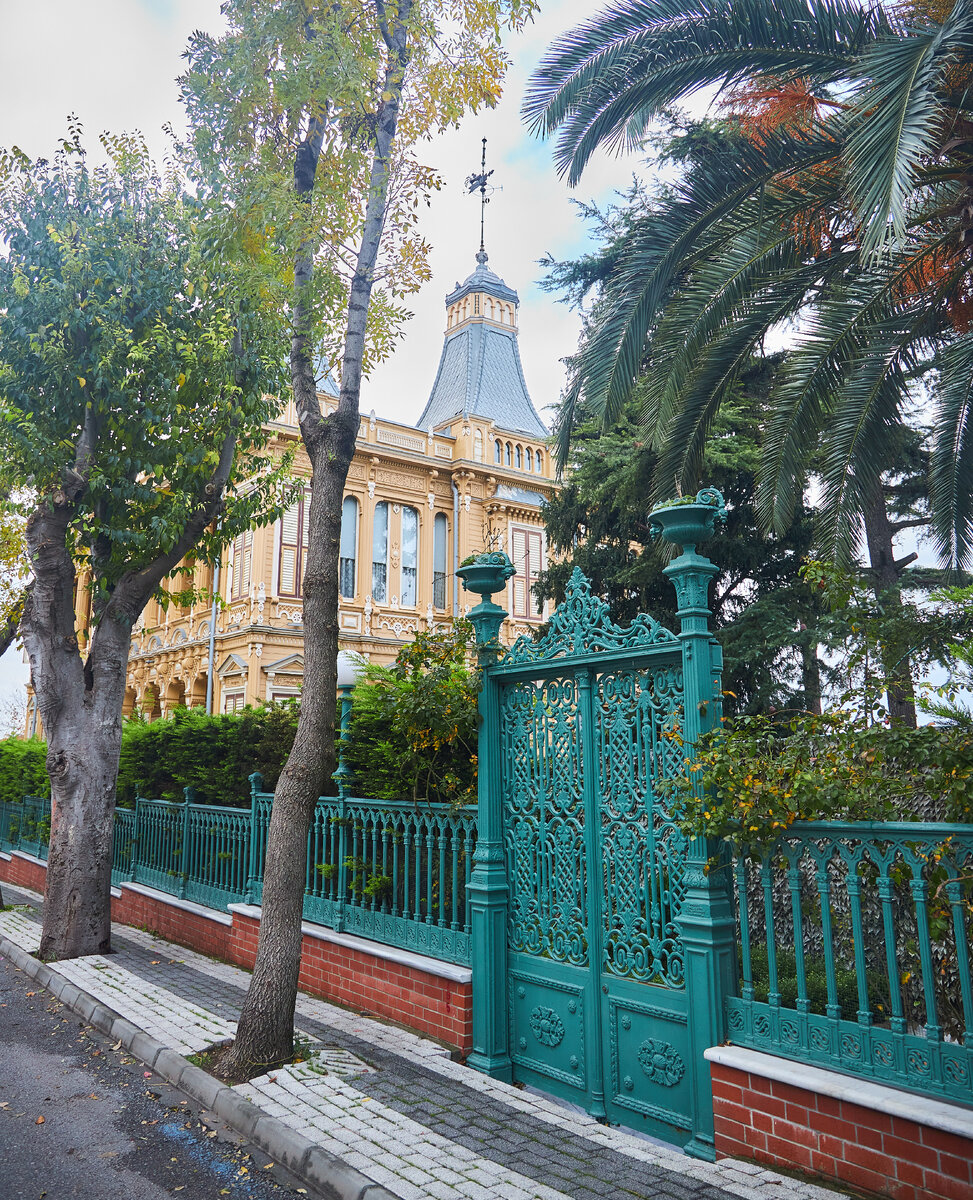 The architecture of the island in most cases is wooden, very elegant. Each mansion is a masterpiece, like from old vintage postcards. There are stone houses, but they are in the minority, it seemed to us. Most of the buildings are from the Ottoman period.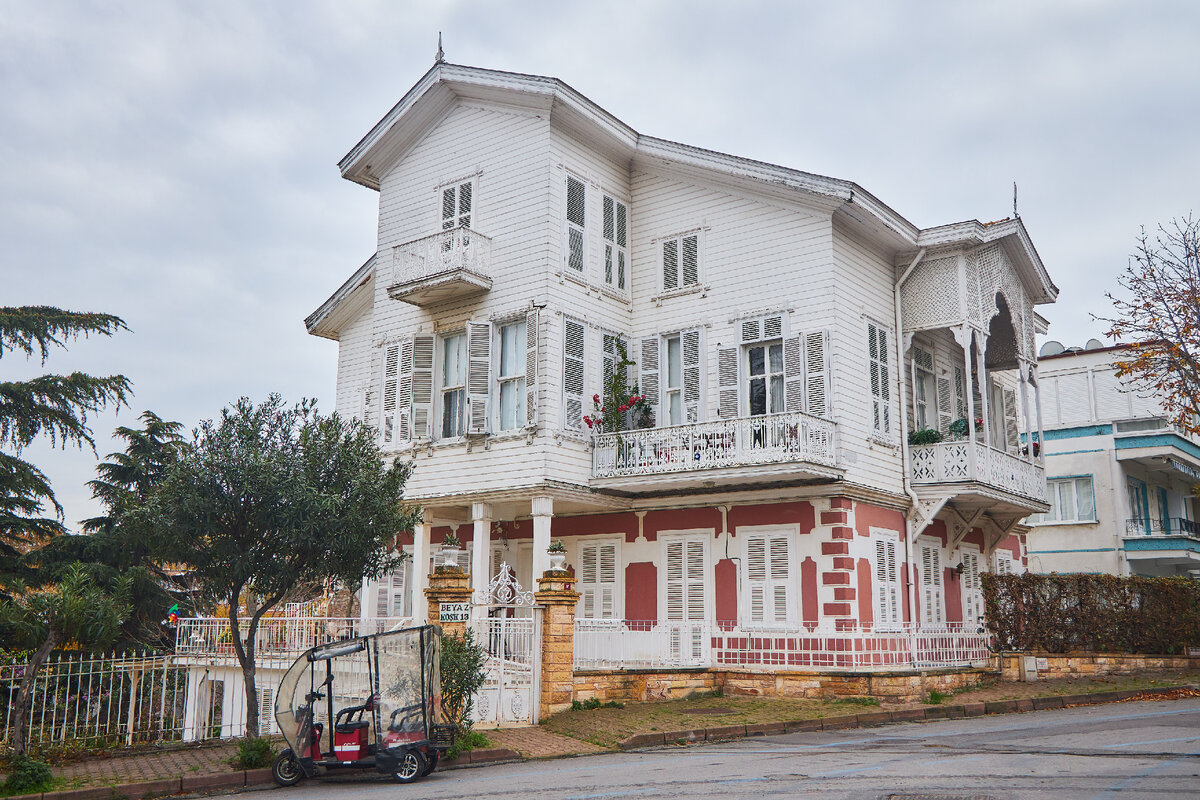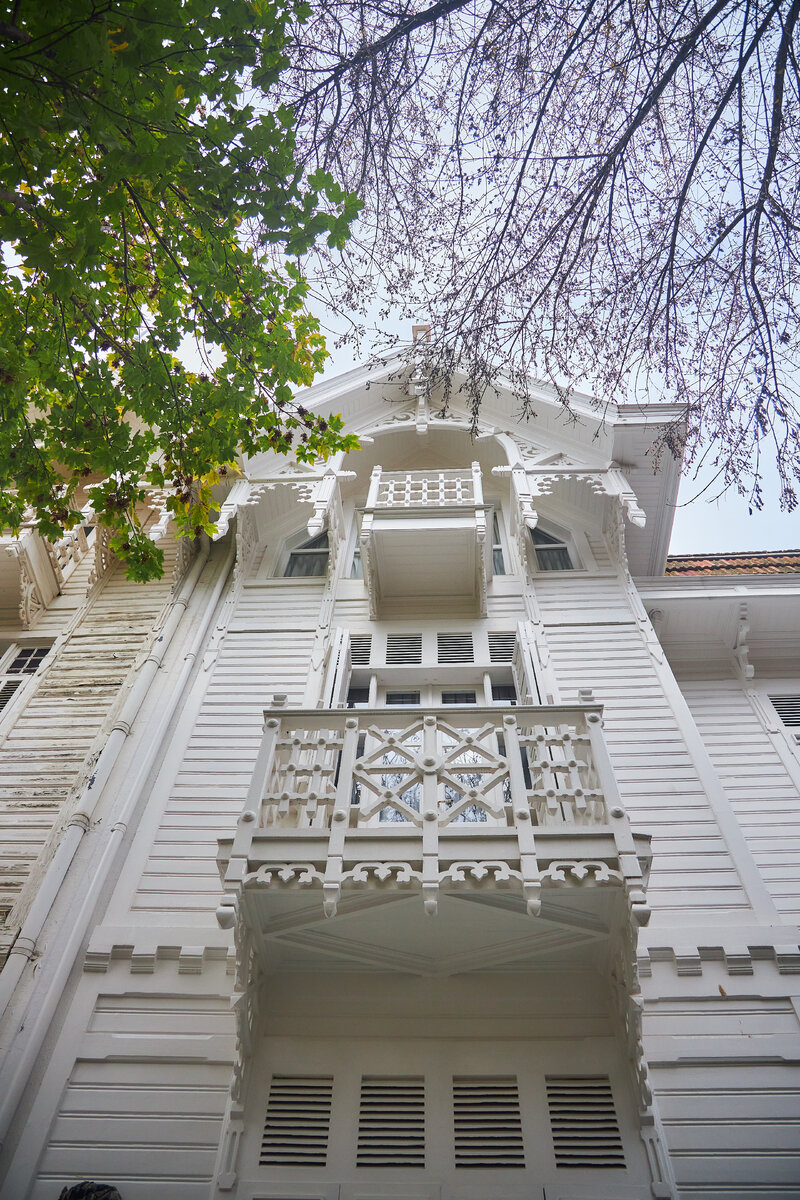 We walked along the main street and moved from the square towards the highest point of the island, to the monastery of St. George Kudunsky. The central square is quite crowded, but the farther from the center, the quieter and calmer it became.
We did not take any transport (bicycles are meant), we decided to walk on our feet and inspect everything carefully. And I plunged headlong into the enchanting world of architectural details of private villas and buildings of the island. If to describe architecture in one word, then most likely it is LACE.
I have not seen such elegant forging and carved decoration of facades. We have seen little of this architecture on the Asian side of Istanbul, but here, on Buyukada, every building is simply breathtaking, no matter what condition it is in. There are quite a lot of abandoned houses, it is sad to see such beauties abandoned and in a deplorable state. But the majority are still being watched.
Gates and doors are worth noting especially. I really like to shoot doors and here I have replenished my collection with a large number of shots. A lot of gives pictures of the gate an abundance of greenery and flowers.
I really like the presence of a carved balcony on the facade of the building in architecture. I don't think that the inhabitants of these houses sit and drink tea on it, because the balconies overlook the street filled with tourists. But the balcony gives the house charm.
And shutters, they are in almost every wooden house. They are not carved, classic with striped laths. In old abandoned houses, the windows are closed with shutters and therefore the view of the houses is not as depressing as it could be at the sight of broken glass.
I photographed just such a sculpture that adorns the fence of one of the villas. I thought it was cute, something out of this time and place.
More articles from the trip to Istanbul:
And people created it! Historical Museum in Istanbul.
There will be more to come. Thanks for reading the article!