What kind of animals are they and who created them and why? We visit the sculptural «park» in the village of Afipsky. Coordinates at the end of the article.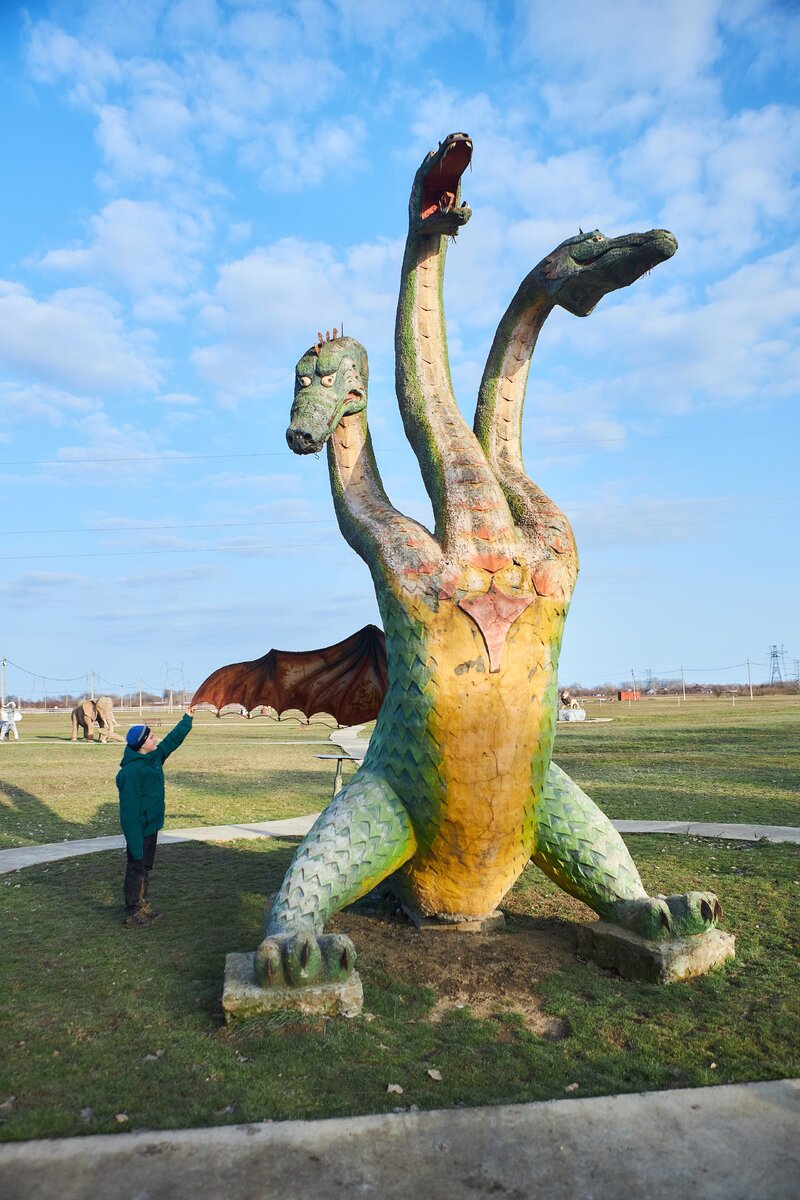 If you turn from the highway at the entrance to the village of Afipsky towards the village of Smolenskaya, you can see a large statue of the Serpent Gorynych with three heads right by the road. Then there is a path leading to various other sculptures of various animals, movie characters and other art objects. This is a hippopotamus, and a zebra, and a bear from the cartoon «Kung Fu Panda», penguins from «Madagascar», a lion, an elephant and a baby elephant, a giraffe and a dinosaur slide and some more interesting compositions.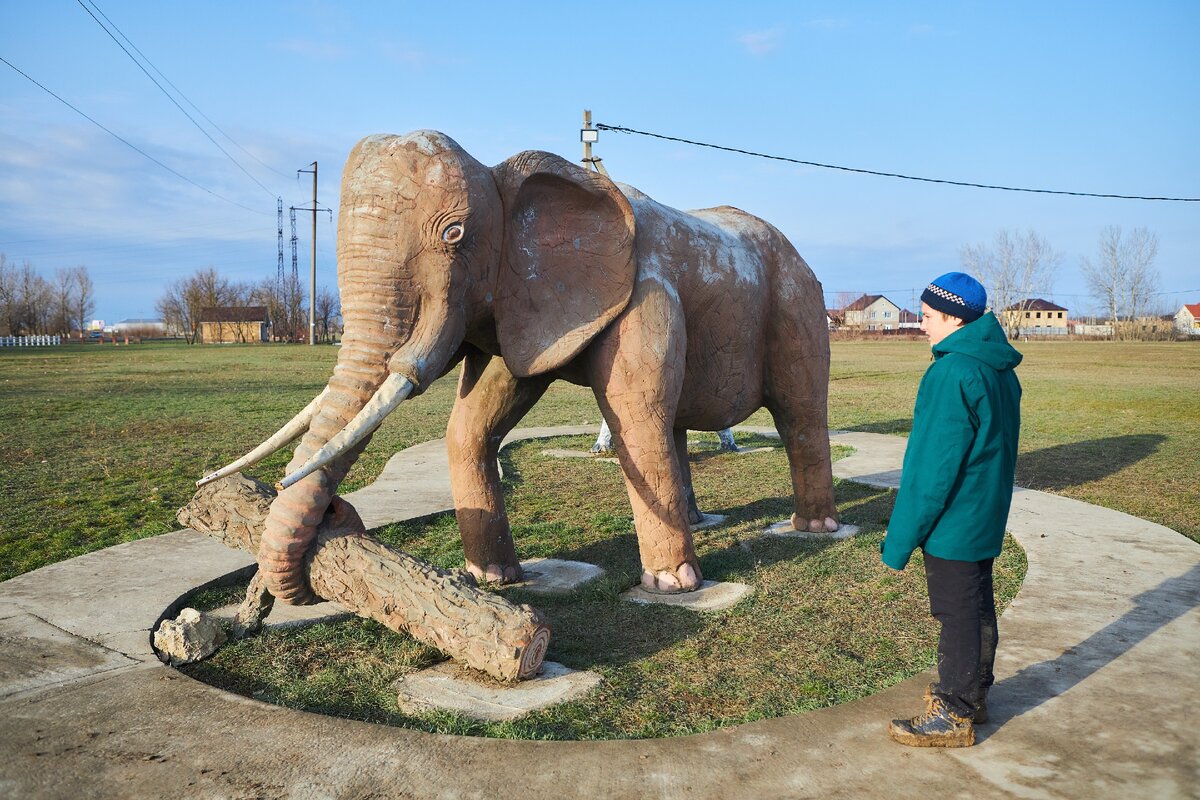 And so they stand in the middle of the field near the highway itself, unguarded by anyone and with free admission.
The statues are quite tall, especially the Serpent Gorynych, at the base of the tail of which there is a table. You can climb on the animals with difficulty, on some only with a run
. It can be seen that children are often put on animals, traces of scuffs on the backs speak of this.
The statues are made very solidly by the master from the village of Severskaya Gennady Melnikov. A park was created just to please tourists passing by and residents of the village of Afipsky.
The paths lead to almost every sculpture, but the statues themselves stand on the ground, therefore, having arrived during the period of floods and wet soils, they got a particularly "clean" appearance, this can be seen from Yaroslav's shoes and clothes, he got very dirty. Choose a dry season to come here and combine the trip with a walk in the forest, for example, because you will not stay here for more than 1 hour.
Afipsky settlement
44.8687679, 38.8356041
Video footage from this location:
Many more interesting things in our Zen:
Gorges «Wolf's» and «Bear's Gate»andVIDEO
Dolmen «Ubinsky», 60 km from Krasnodar
Travel and home education
Tea plantations, where to collect tea yourself
Both free and non-free horses in the Caucasian Reserve