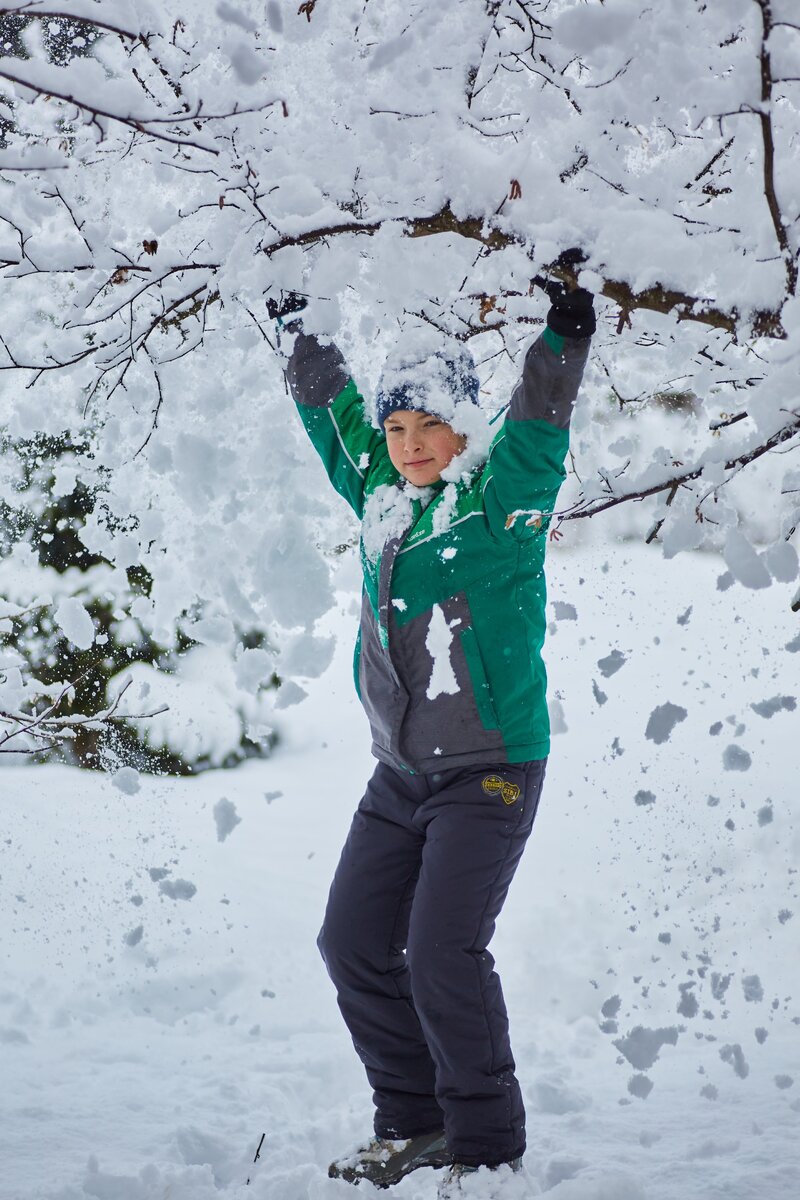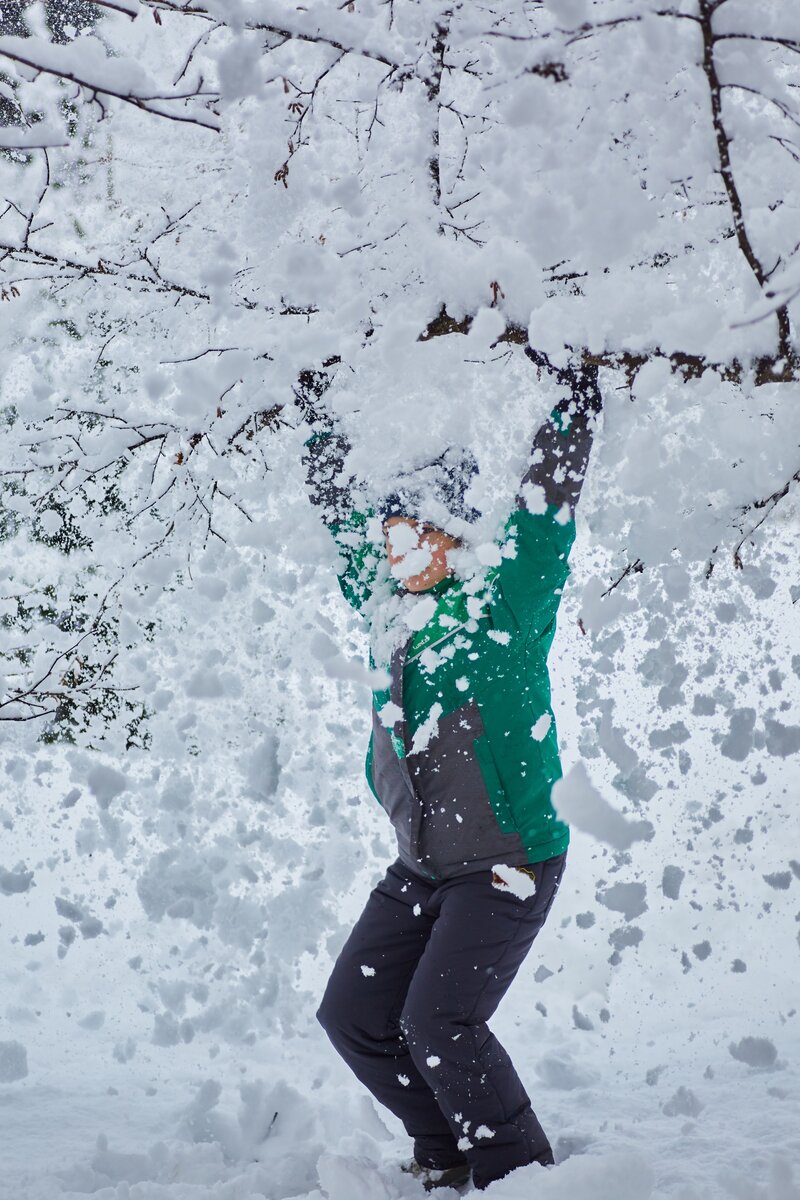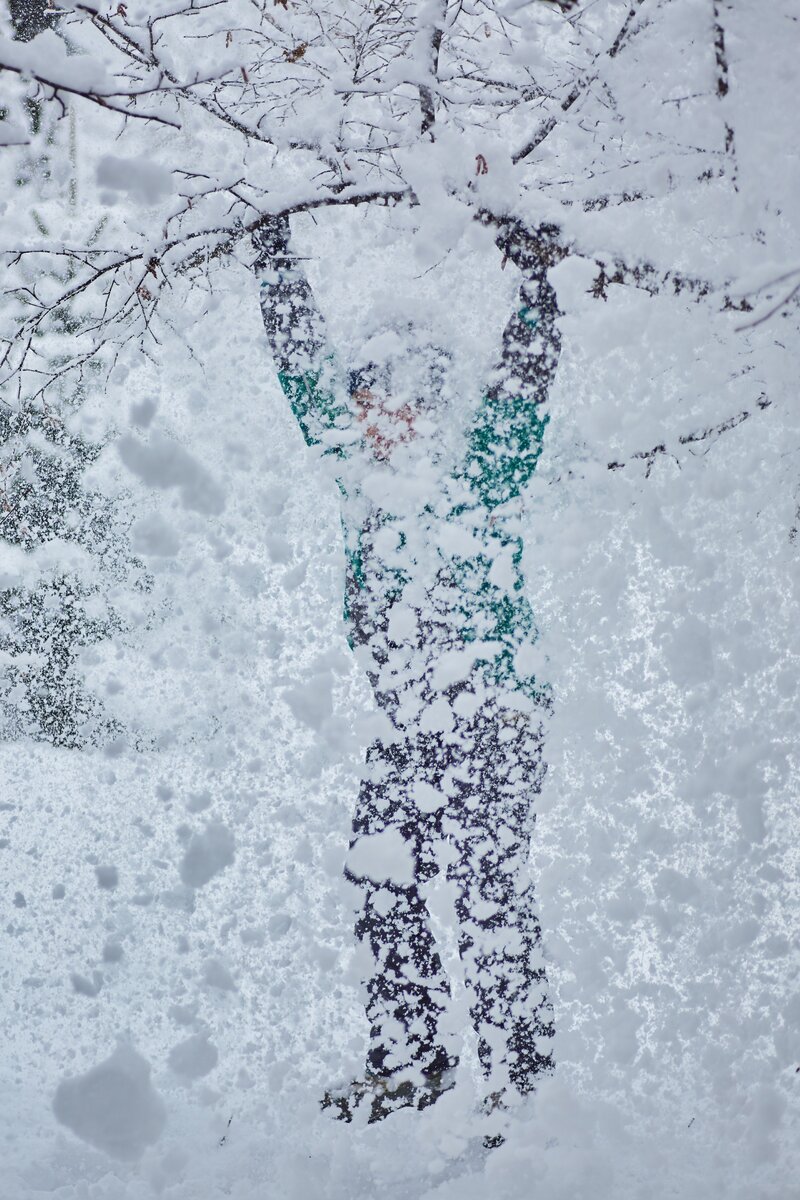 In childhood, probably everyone was as amused as our son Yarik in these photos
. After snow, and even more often after rain, and not on yourself, but on one of your friends, pouring cold wet drops or fluffy white snow on them.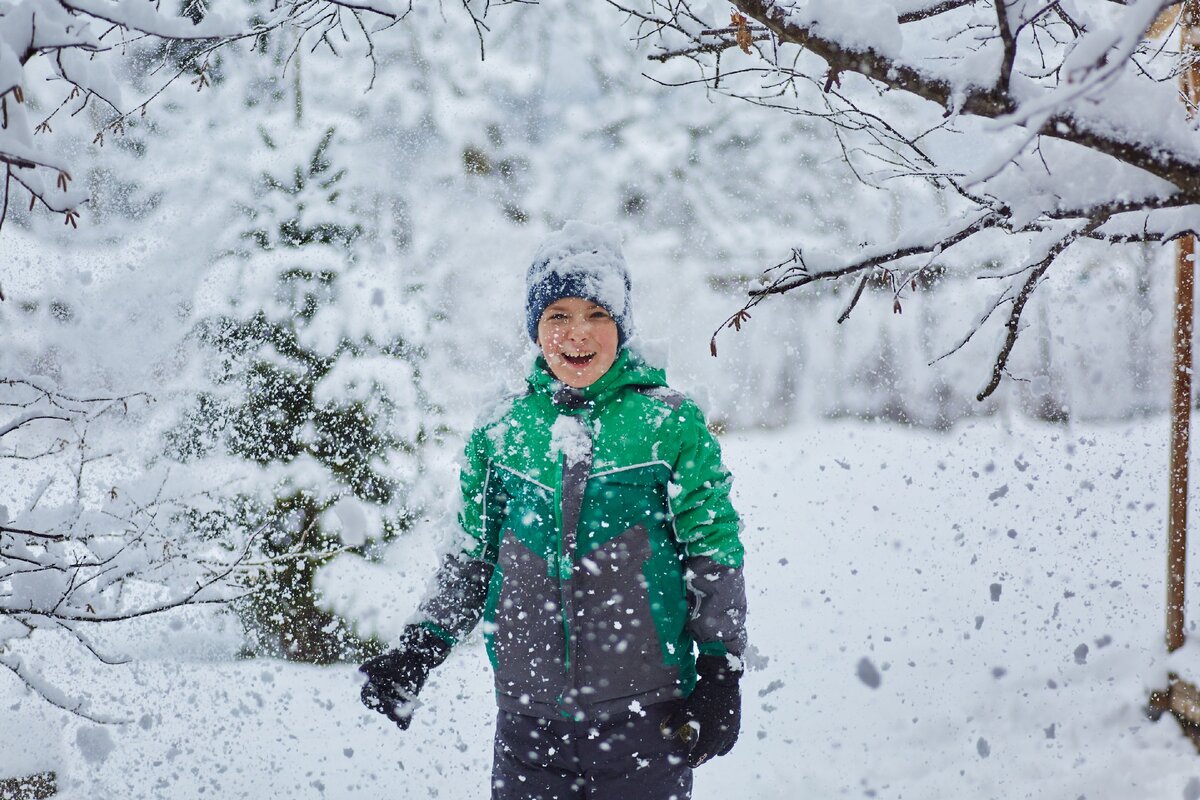 We live constantly in Krasnodar, and in the village of Dakhovskaya (this is in the mountainous Adygea) we have a small village house. We, as parents, are very pleased that our son has this "village" childhood. He sees, sees a lot, often what many city children are deprived of. One minus — he takes everything he sees for granted, without delight and surprise, with a facial expression «what's wrong with that …». But it's still better to do so. But from childhood he absorbed the spirit of travel.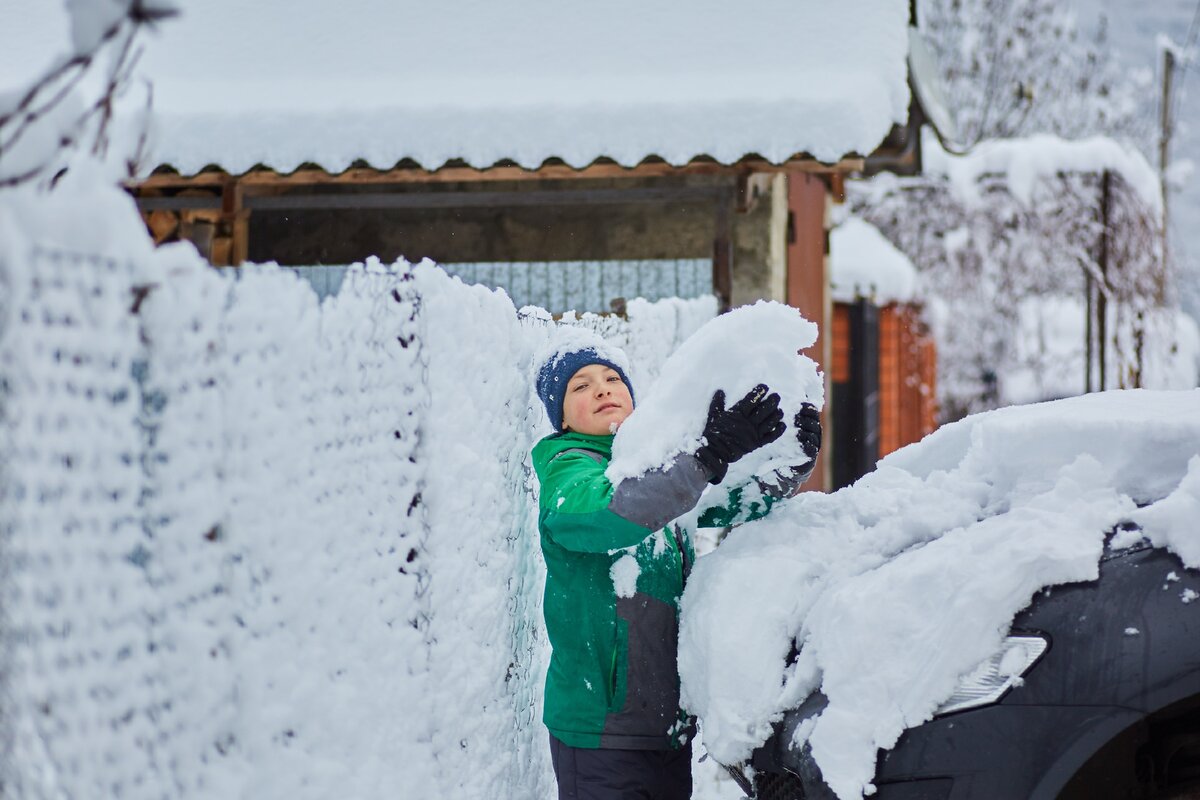 In winter, he sees snow, always… Don't be surprised, subscribers from other regions, snow is in short supply in Krasnodar, usually we won't count 2021, it was unique. In summer, Yarik also sees snow, in the highlands, where snow lies almost forever.
In winter, sleds, snowmen and snow wars with children from the village. And of course, herbal tea by the wood burning stove. And the stove we have in Dakhovskaya is real, Russian, for a quarter of a room
, giving even, soft, dry heat, you can't achieve this with electric heaters and central heating.
We all have childhood memories. I remember from my childhood a very snowy winter and a «tunnel» on the sidewalk past our house for pedestrians, there was so much snow. Now the abundance of cars and «concrete» create the effect of heat in the city. Snow, even with all its abundance, melted very quickly this year, turning the city into a large stream, like during a flood in the forest.