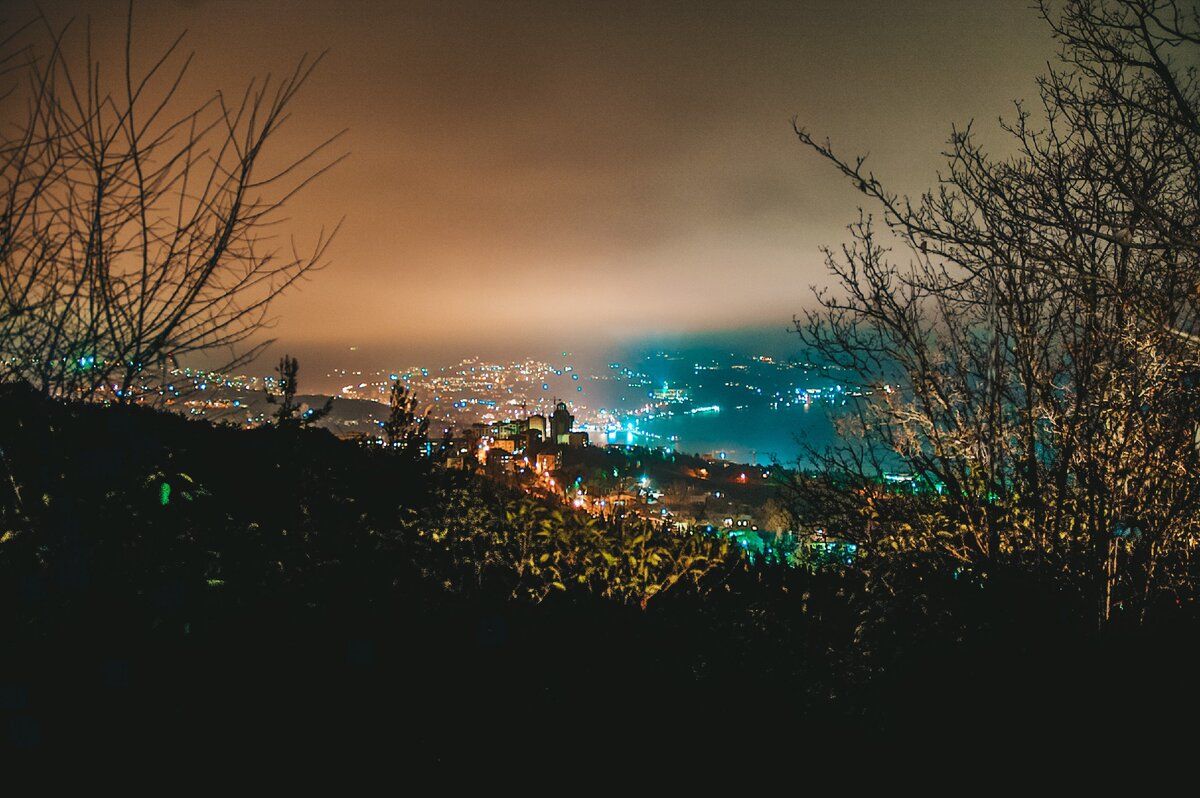 Photo from the personal archive of the author Photo from the personal archive of the author
Winter Yalta — that's what is shown in the photo glorifying today's post. There are so many wonderful palaces and museums in Crimea, you can spend all the time there, but today we will talk about a few natural attractions that we recommend to see. This post is based solely on our opinion.
Ai-Petri
The top of Ai-Petri turns into a ski resort in winter. Covered with snow (if any) turns into a real winter fairy tale. The height difference seems to be small, but at the bottom in Yalta it happens that there is no snow at all, and at the top it's covered so that you can't drive a car. And also the ascent by car (if the road is open) is accompanied by fog and then an incredible picture awaits at the top — "above the clouds", this will be a separate article.
Embankment of Yalta
These incredible waves, which hit the shore on the central embankment in winter and scatter around in huge spray, are spectacularly not the right word. Many people gather during the storm to see this dance of the elements. I will also write an article about it.
New World
This reserve is beautiful at any time of the year and there are probably no periods when it is not beautiful there. And when it snows, it's especially wonderful. Each pine tree is covered with snow, turquoise water and waves that beat against the shore.
Waterfall Dzhur-Dzhur
Especially if you're lucky and he freezes. The highest waterfall in Crimea. Often in autumn it is shallow, and in winter it is stormy and spectacular.
Cape Fiolent and jasper beach
Beautiful and deserted, I think if you go in January, you will be the only ones on the beach. A real animated painting by Aivazovsky. Just get ready to descend almost 1000 steps, and then to climb
Nikitsky Botanical Garden
Imagine southern trees covered in snow. It is pleasant to walk along the paths of the garden at any time of the year, in winter it has its own charm. But this park is interesting at any time of the year.
Cape Tarkhankut
Ice-covered shores, blown by winds that do not hold back anything in their path. Ice «figures» of frozen rocks are impressive.
The main thing is to follow the weather forecast and get into the period when there is snow in the Crimea
.
Taken from the viewpoint with the Yalta stele
44.4755336, 34.1381669