Place coordinates at the end of the post.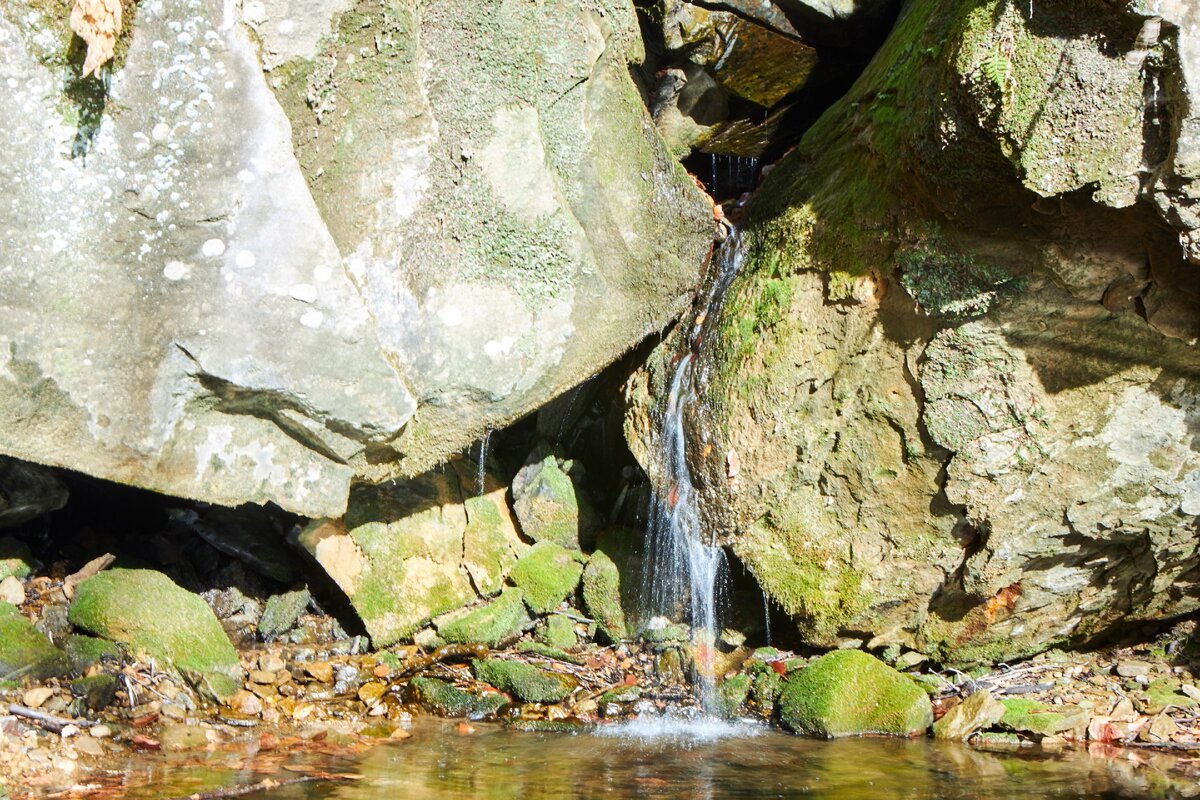 They are located on the way to the Angel Wing grotto, it makes sense to combine a visit to the grotto and these waterfalls in one trip. Going to the grotto, you can't pass them by, the road goes directly past one waterfall, the second is a little higher, but within walking distance.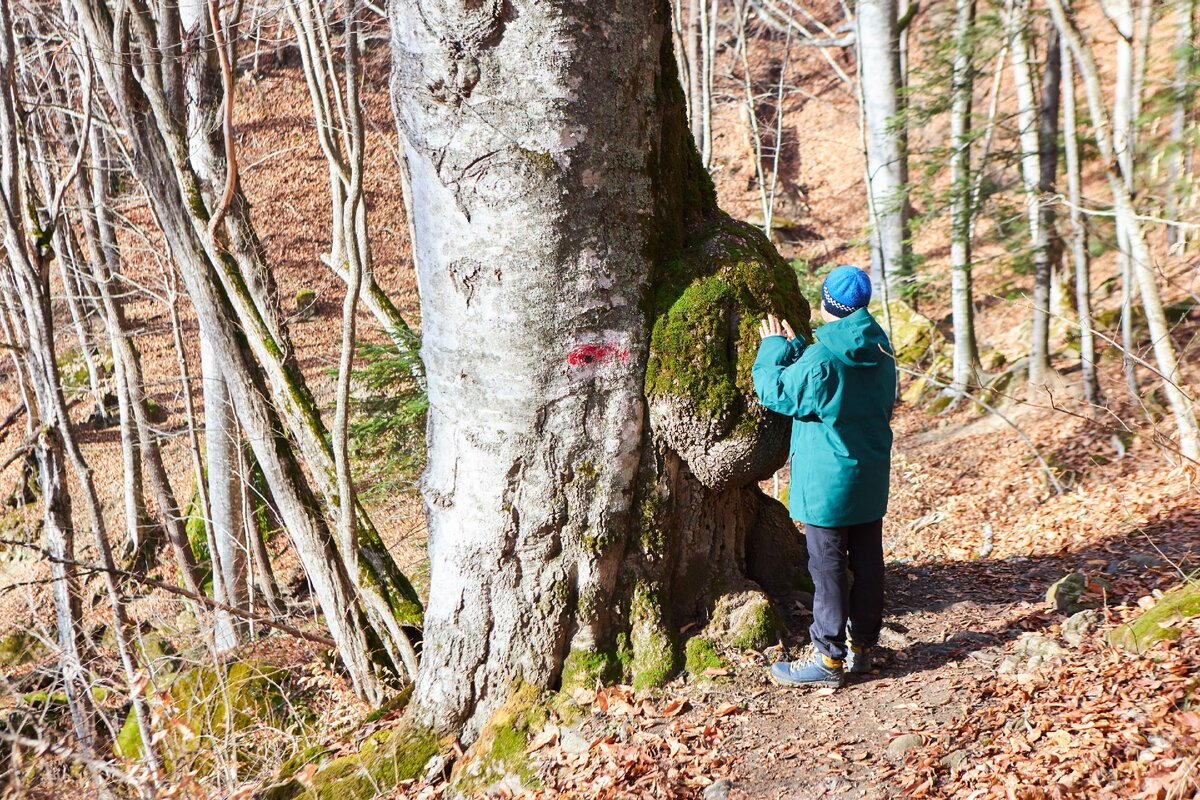 The car was parked by the road, earlier I already wrote about the grotto in a post, about a little more than 2 km to the waterfall, immediately after the waterfall there is an ascent to the grotto. If someone is afraid to climb up to the grotto (due to some circumstances, age or fear of heights), then a tourist of any level of training will reach the waterfall, the road through a beautiful forest. The forest, by the way, is filled with Incredibly beautiful stones, trees with bizarre roots, rocks with faults covered with moss and other interesting natural objects.
The first waterfall, as mentioned above, is located on the way to the grotto in the forest. On the second waterfall, you need to climb up the roots and cable. If you have small children or you are not ready to climb, it is better to enjoy the first waterfall, especially in wet weather.
The second waterfall is located above the first, also quite spectacular. The third waterfall is cascading, very beautiful. At its foot there is a table and a bench for rest. There are no photos of the second and third waterfalls, since we went to the grotto just at the wettest time
, the roads were very wet with mud sticking to our feet, we looked from above, but we didn't get good photos. But we will be back on a dry summer or autumn day and I will take very beautiful pictures of these gorgeous waterfalls.
Khamyshki village, Adygea
44.1182903, 40.1011993.
Read also on our blog:
Frozen «University» waterfall
Real fir forest. If you want peace and unity with nature
Travel videos:
The first waterfall on the Zhane River, mini video
Gorges «Wolf» and «Bear Gates». Interesting one day itinerary