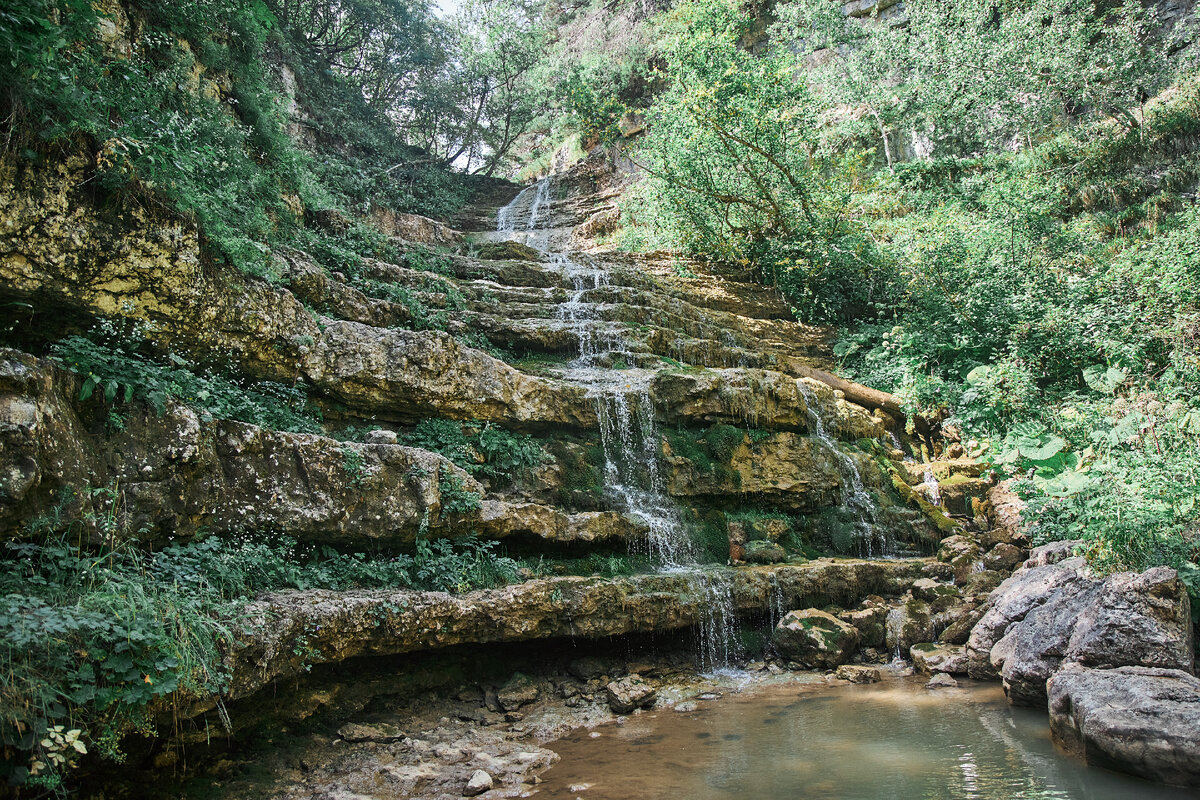 Today I will tell you about the waterfalls, to which we went from the observation deck on the Lago-Naki plateau. The first waterfall is clearly visible from the road to Kardon Lago-Naki from above from the road. We visited three large ones and met several small waterfalls along the way. There are many more waterfalls along this route, but we had a risk of getting caught in a downpour in the mountains, it was going to fall, we hurried back. The route, by the way, is interesting to visit from spring to autumn, and in winter you can see these frozen waterfalls. I think that in winter the road will be a little difficult, but if you are an experienced tourist, then this is not a problem.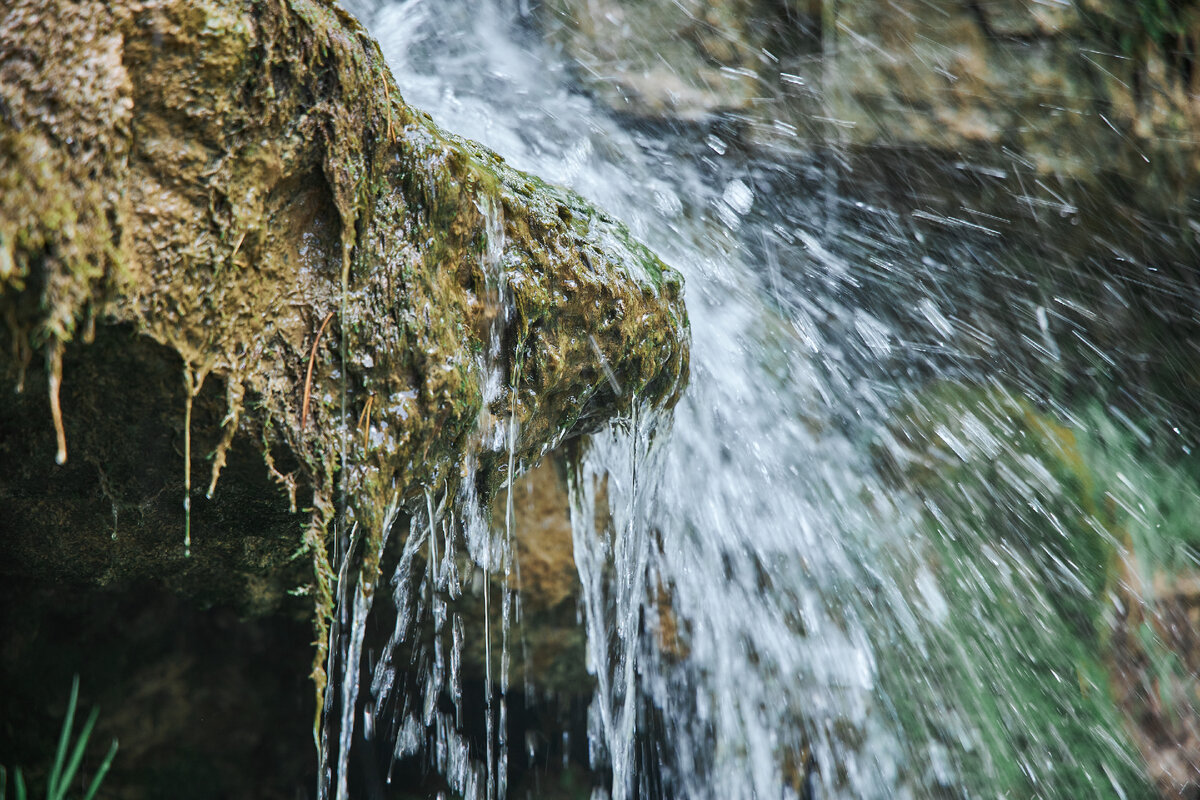 We go down past the photogenic pines on the observation deck on the Lago-Naki plateau.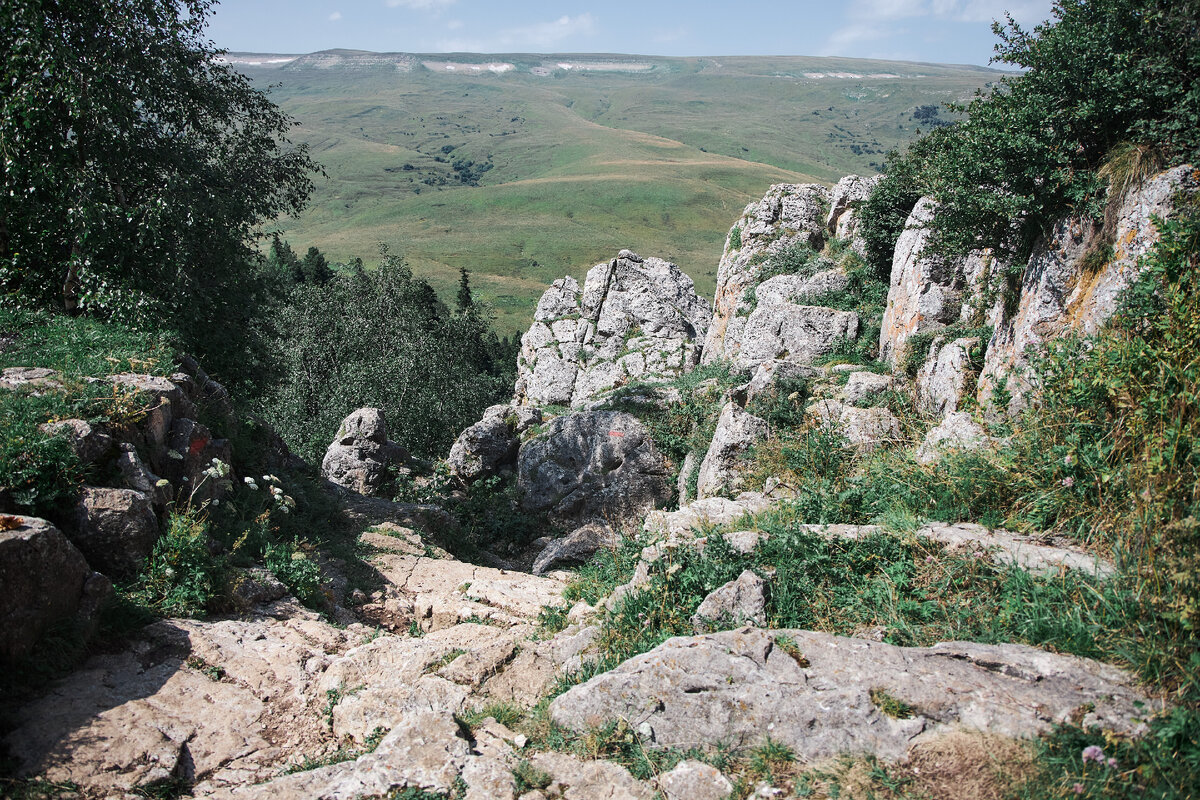 As soon as we reached Kurdzhips, we turn left and walk a few hundred meters to the first waterfall, which is just visible from above from the road.
We go to the first stream flowing into Kurdzhips. A few meters and we are at the first waterfall:
Waterfall «Cascade»
44.07611, 40.00012
Beautiful, stepped, even in autumn it was quite full-flowing. Although the autumn was quite wet. It is located on the tributary of the Kurdzhips.
After spending time at the waterfall, we go back and before reaching Kurdzhips, on the right, the path goes to the side with the rise higher and higher. We go along it and it leads to the second waterfall, overgrown with mud. A very beautiful waterfall. Behind him is another smaller waterfall.
View from the path View from the path Gatherings before the descent to the waterfalls Gatherings before the descent to the waterfalls
The second waterfall «Perekat»
44.07385, 39.99898
Not very big, but nice.
Then we went along a well-trodden path up against the current of the river. Along the way, we met smaller waterfalls marked on the map. We examined the herds of grazing cows and horses, got acquainted with the shepherd.
The shepherd is very colorful, like from an old western.
And here we come to the third waterfall:
At first we saw a picture from above and decided that it was so small, but when we went down we were shocked by its beauty and size:
Its coordinates:
44.06419, 39.9962
The third was the most spectacular of all. Very large and multi-layered.
If you go down from the third waterfall to Kurdzhips, then there will be 2 more waterfalls marked on the map. But we did not go there, as I already wrote. The weather was getting worse and we had to hurry back.
On the way back we admired the scenery and swam in one of the lagoons of Kurdzhips, which you will meet on the way to the first waterfall.