It is unique, namely, that it is the only full-sized monolith dolmen in the world that has been preserved, carved into the rock through the inlet. Composed entirely of sandstone.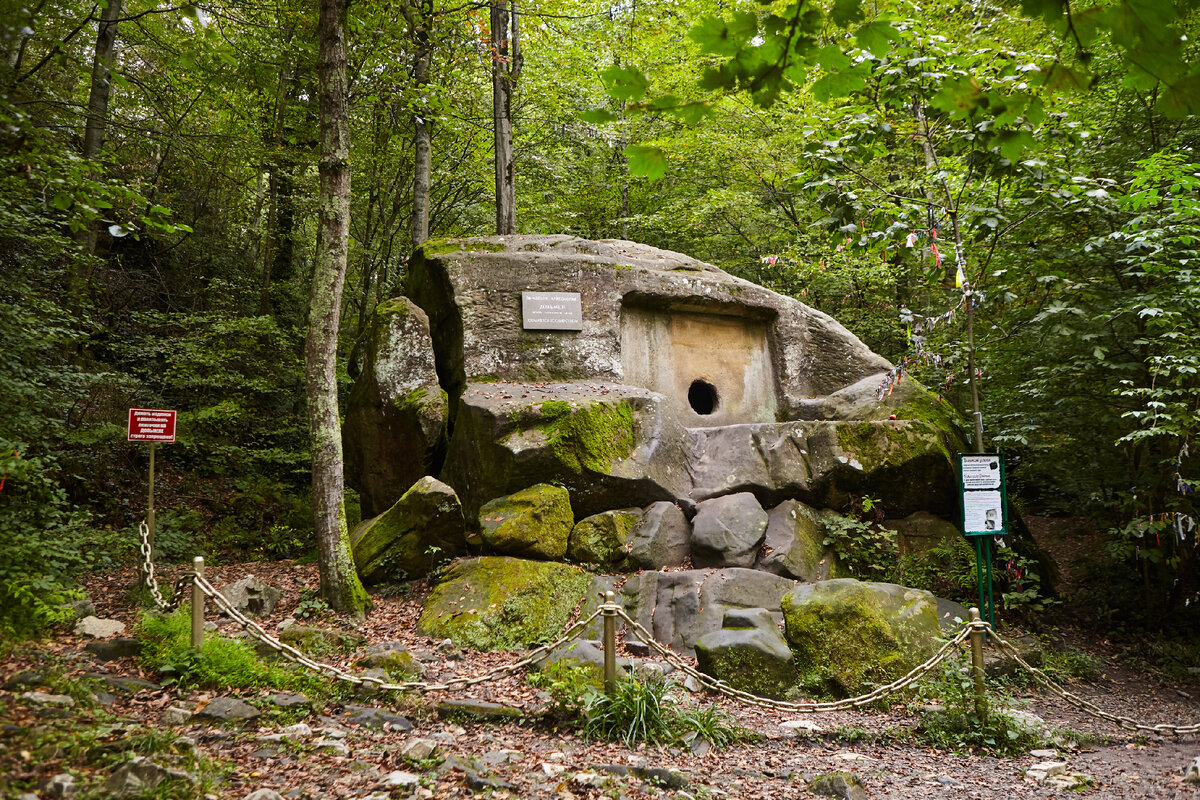 We have met several monolithic dolmens during our travel practice, most of them had a smaller size and a separate slab that covers the dolmen from above. This dolmen is a 100% monolith. The hole is almost perfectly round and almost undamaged by time and vandals. The chamber inside the dolmen is domed, the ceiling is in the form of a hemisphere. Actually, he himself is rounded on top. The width/height of the inner chamber is about 1.5 meters. The floor is flat and the walls are rough. In some sources, it is written that they must have been polished inside the chamber, which gives the hypothesis that the dolmen is not completed.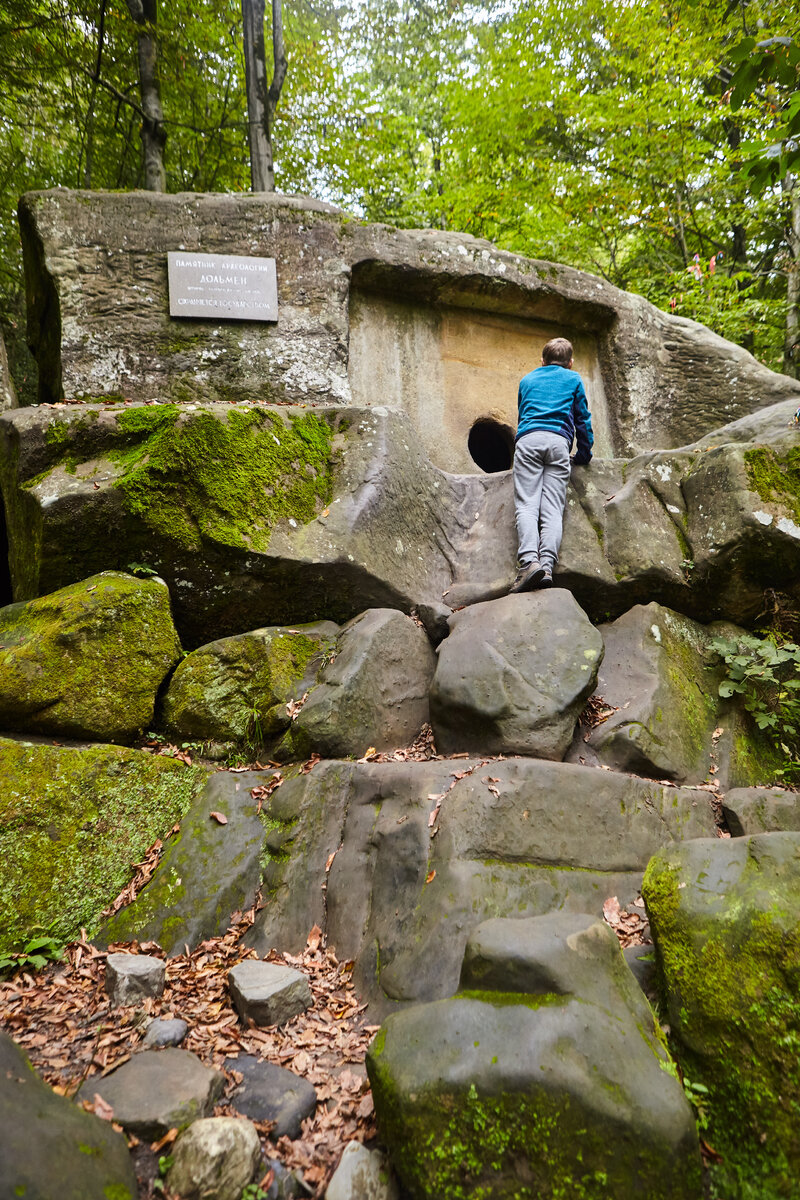 Dolmens are very ancient structures. This handsome man has survived millennia and has come down to us. But now it is experiencing enormous loads (according to information from the media) from excursion groups, pilgrims and vandals. The sandstone is soft, it is not clear what reasons push people to scratch their name or city of residence on such an ancient structure. To hide the inscriptions, it is upholstered with bush hammer (a technique for processing stone with hard alloy tools) and it is clear that the dolmen is losing its original appearance.
A few meters from the dolmen there is a sulfur-hydrogen source of mineral water. If you walk further along the path from the dolmen, you can visit the natural monument stones «Two Brothers». We did not go to the stones, but we stopped at the source. The smell is specific.
If the dolmen is somehow ennobled and protected, then the surrounding rocks are indented with inscriptions.
I also love those roots. We meet them in every forest, but I see something extraordinary in each of these «drawings» of nature.
And I was here… And I was here…
Coordinates:
With. Volkonka. Sochi
43.8730983, 39.3957533
Friends, please express your opinion about this article by commenting and liking, I will be very grateful to you! Thanks to
Read and watch also in our Zen:
Sights of the Krasnodar Territory. List of points of interestTHREE WITH A CAMERAJuly 10
Agur waterfalls, Eagle rocks and Prometheus grotto. Sochi.
Mount Akhun and a tower on it. Sochi and surroundings
TOP 10 (in our opinion) easily accessible attractions in Lago-Naki
WHERE WE TAKE CHILDREN. How to surprise teenagers in Kabardinka. Discarded RIO ship.