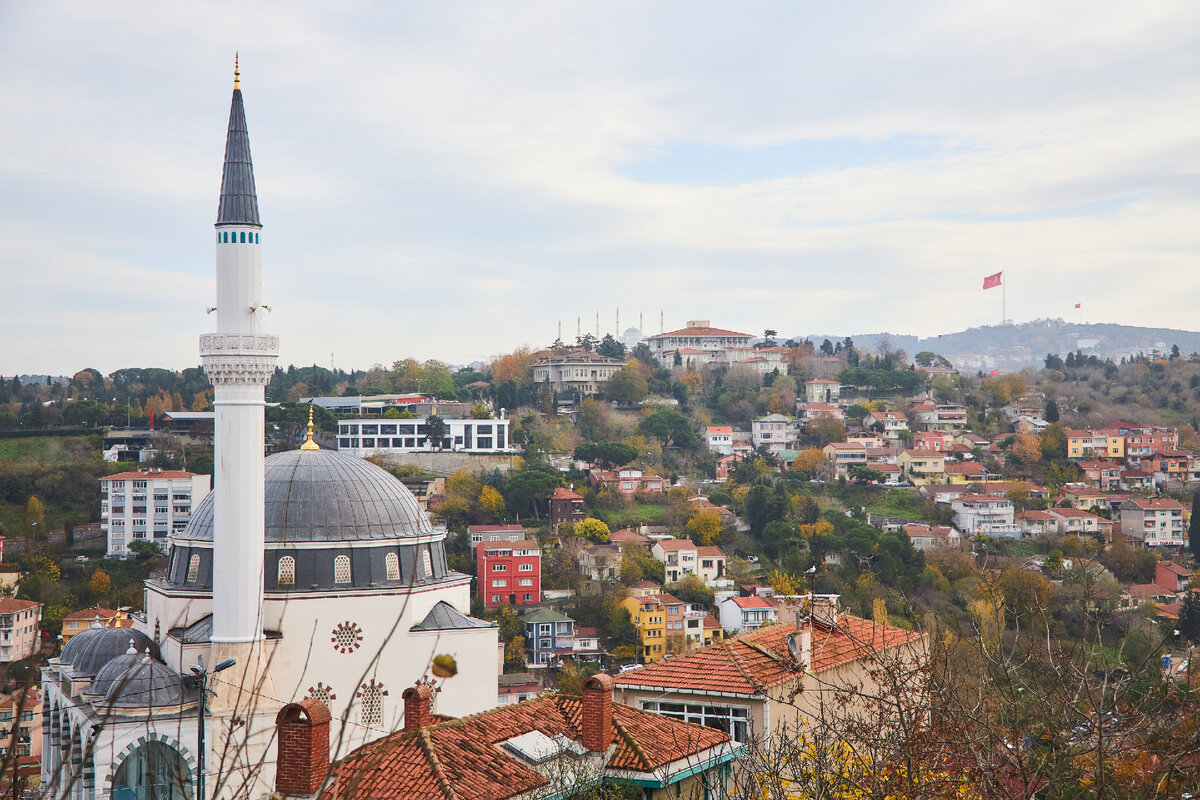 We continue our walk through the interesting and calm district of Uskudar, which is located on the Asian part of greater Istanbul. Watch and read the first part of the walk here:
We will walk around Uskudar. Calm and measured area of ​​the city of contrasts. Part 1
We walked from the ferry along the sea to the left until we saw a pretty street called Ijadiye, turned onto it and move up towards the park. This was in the first part. We continue to walk up the same street. At the highest point, there are several beautiful observation points on the Bosphorus, the city and the European side. The road begins to slope quite strongly. Most of all, it is surprising how locals in ordinary cars drive here along such a slope of the road, and even often wet …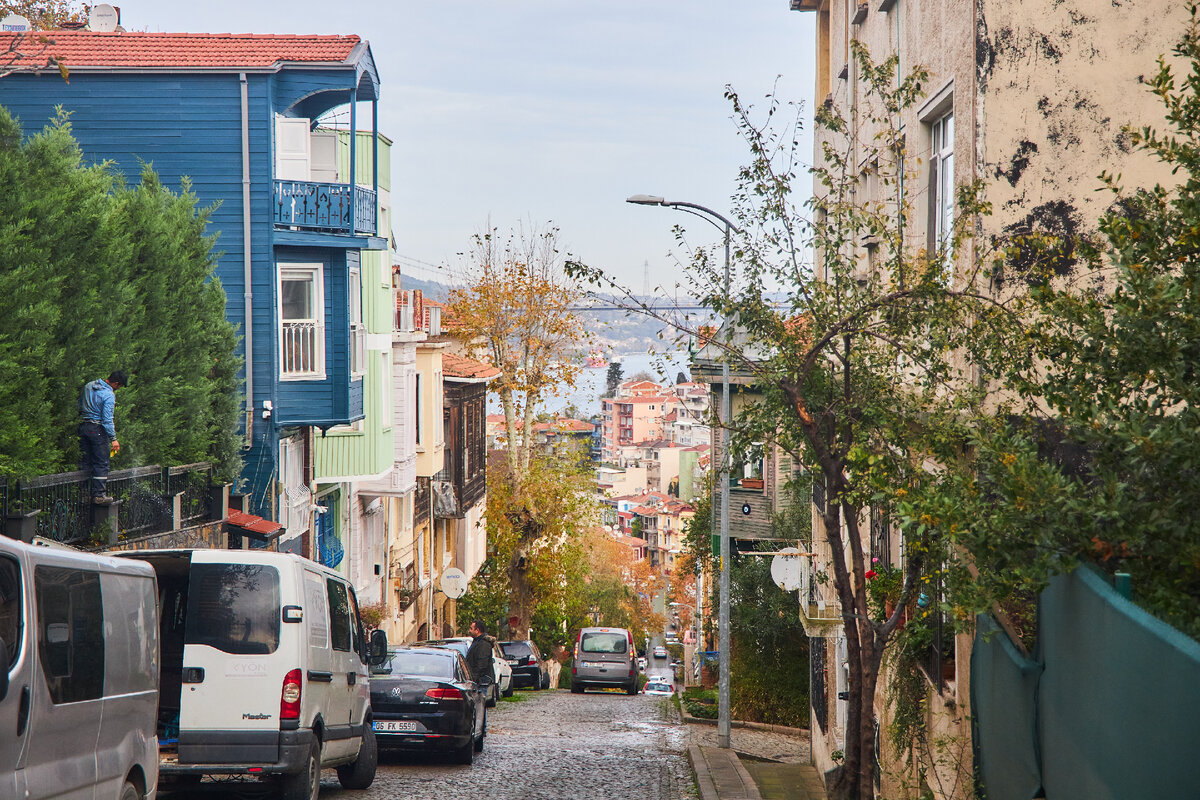 We got to the new and modern construction of the mosque, it seemed to us so. From its territory, we smiled sweetly and waved our hands. Turks are very friendly people.
The higher we climb, the more gorgeous the views of the houses of the area. You can clearly see the Istanbul TV tower. Houses are becoming more and more multi-unit.
Automobile bridge across the Bosphorus at a glance
There is a park upstairs. Of the attractions, a couple of cafes, viewpoints and a miniature bridge across the Bosphorus (fountain).
We go down other streets, I want to see more. The streets are still the same with a large slope, but all paved with cobblestones.
Found a nice staircase. Here, the same tourists as we arranged a photo session. We followed suit… 🙂
A couple more nice blocks and we are back downstairs on the same street. The city has already noticeably revived, although the pace has remained the same. We decided to make at least the second for us, but a traditional breakfast in one of the local coffee houses.
Local residents of the area immediately climbed into their hands :)))
Let's go back. On the way, one cafe of a very interesting color caught my attention.
And yet, of course, it's not good to peep, but the gates were opened into the courtyard of one of the local houses. The inside of the house is also bright.
It's time to head back to the European part of the city. While waiting for the ferry, we talked with local seagulls. This specimen was not very shy. Of course, he didn't allow himself to be touched, but let him get pretty close.
Thanks for reading the article!
Read also in our Zen:
Catalog of hundreds of attractions in one article. dzen.ru Church of St. Anthony of Padua in Istanbul. dzen.ru Fishermen on the Galata bridge. Istanbul contrasts. dzen.ru