… or rather, the villages of Kamennomostsky, Dakhovskaya, Guzeripl and all directions towards the Lago-Naki plateau.
I will not rank by first — last, since each of them deserves first places, just list the beauty of this beautiful place in pictures:
1. Khadzhokh gorge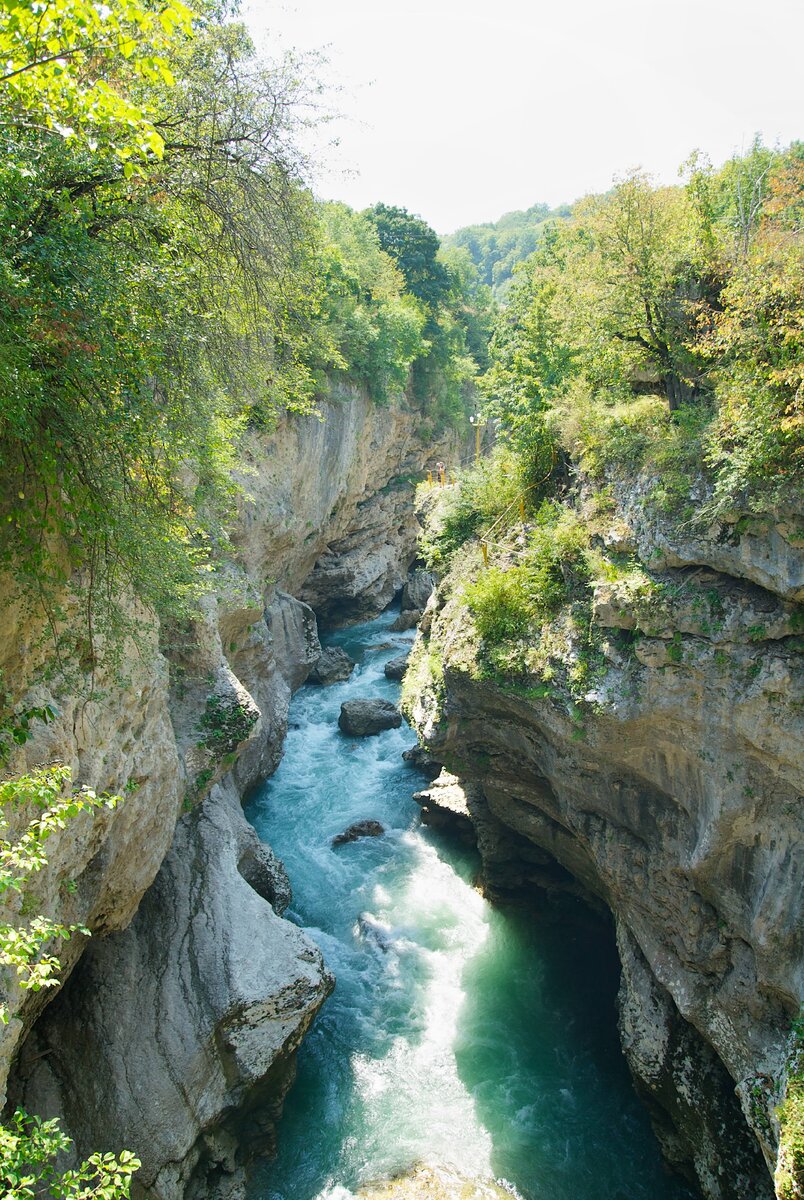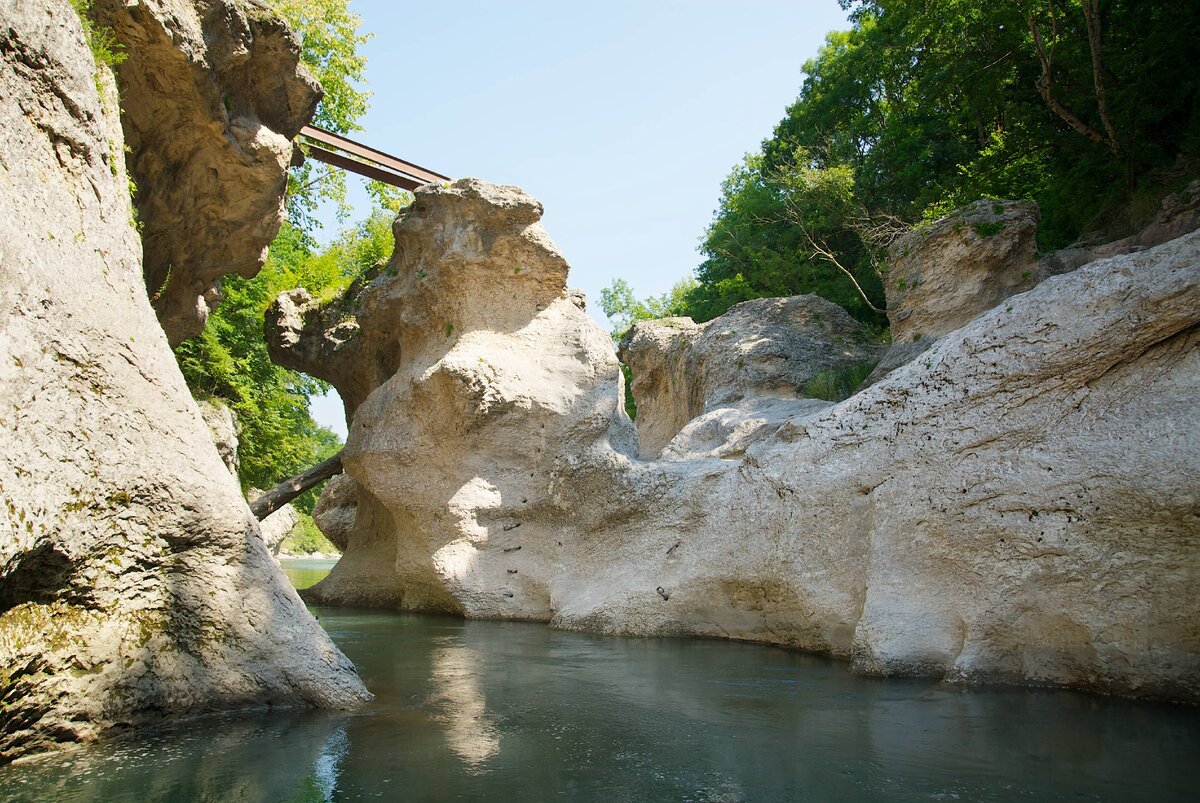 One of the most iconic and visited places, the village of Kamennomostsky. The Belaya River flows through a narrow gorge.
Coordinate: 44.287300, 40.173898
2. Laguna
If you leave the gorge and walk a few hundred meters ahead along the Belaya River, then you will come to the lagoon, a beautiful place like from adventure films.
Coordinate: 44.284926, 40.175419
3. Rufabgo Falls
Entrance along the highway between Kamennomostsky and Dakhovskaya through an iron bridge spanning the Belaya River, the entrance is paid. Some pretty spectacular waterfalls. You can also walk for free from the Khadzhokh gorge 3 km.
Description of the free route in the video can be viewed HERE.
Coordinate: 44.269280, 40.187700
4. Dakhovsky stone bridge
And the river Dah flowing under it. A favorite place for recreation and swimming for tourists and walks for local residents. A pedestrian ascent to the Una-Koz ridge begins through the stone bridge.
Coordinate: 44.249391, 40.202056
5. Granite Canyon
It is located on the way from Dakhovskaya towards Guzeripl. Along the way, there are several viewpoints with parking lots from which you can view the canyon and take pictures
Coordinate: 44.163670, 40.140715
6. Confluence of the Kishi and Belaya rivers
Almost before the entrance to the village of Guzeripl, the confluence of the power of two mountain rivers. Sometimes after heavy rain it happens that rivers of different colors do not mix, very effectively.
Coordinate: 44.057378, 40.172560
7. Man-made lake at the tourist shelter Partizansky
From Guzeripl up towards the mountains, you won't pass by for sure. You can read more about it HERE.
Coordinate: 44.010369, 40.033808
8. Gentle Cave
Before Dakhovskaya turn towards the Lago-Naki plateau, a sign on the way will tell you the turn to the cave.
Coordinate: 44.151136, 40.067131
9. Big Azish cave
A little further on Nezhnaya, there is a very large souvenir and restaurant infrastructure around the cave, it is impossible to pass by …
Coordinate: 44.121236, 40.029181
10. Suspension bridge
Nickel village, located on the way from Dakhoskaya towards Guzeripl, opposite the «Fantasy Park»
Coordinate: 44.178566, 40.152806
If you come for three or four days, then it is quite possible to see everything listed here. Next time I will write other bright sights that are not listed here, but are also very interesting. If you have visited something, write your impressions in the comments, it is very interesting
Watch and read in our Zen:
Lotus lake, unfinished castle and amazing museum «Geometry of Living».
UNIQUE MOUNTAIN 50 KM FROM KRASNODAR. Three with a camera explore the sights of Sober Bash.
Such a romantic Tarkhankut
Rafting on the Belaya River in a kayak. Mountain Adygea