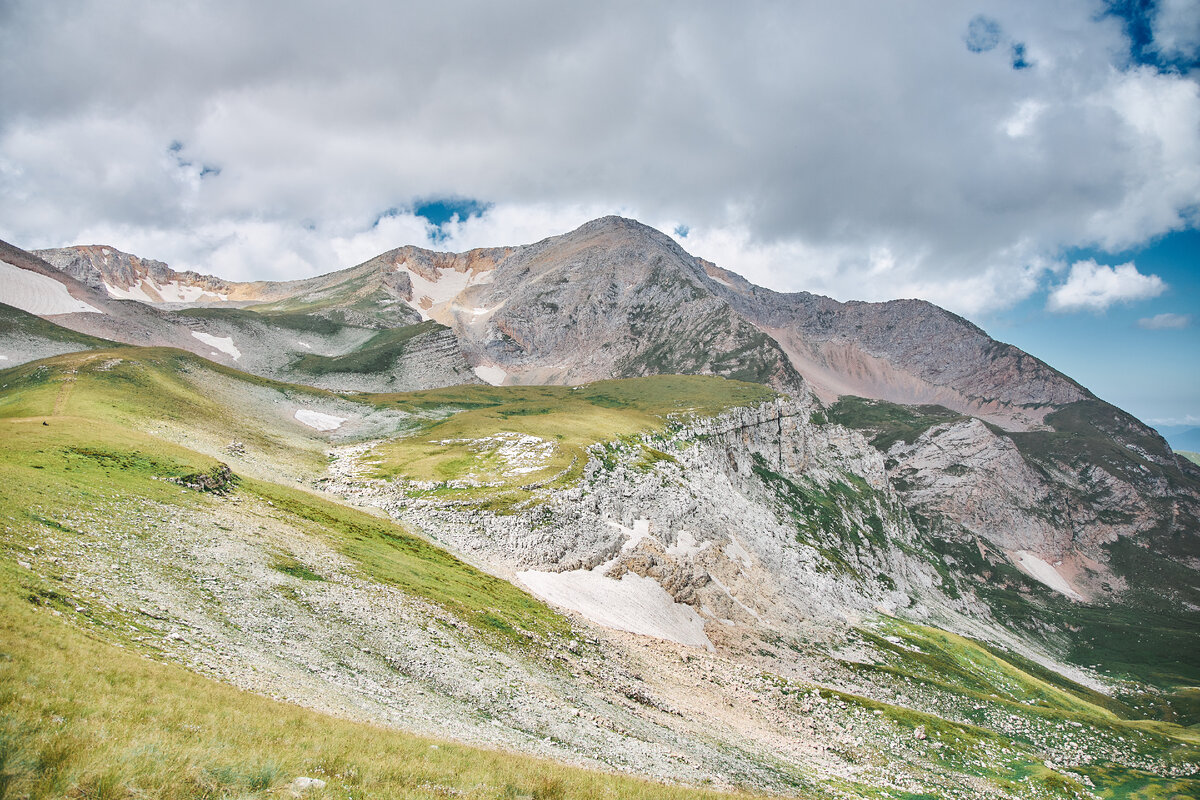 Mount Oshten Mount Oshten
This article will describe our one-day walk from Yavorova Polyana to Mount Oshten, one of the peaks of the Fisht-Oshten mountain range, a little over 2800 meters high. We have a house in the village of Dakhovskaya, therefore we are often based there and from there we move in various directions of these beautiful places. On our channel there is a video from this trip. I will leave a link to it at the end of the article.
We start the road early in the morning and it is always a pleasure. It's nice to look at the foggy haze over the river, the chirping of birds, the Belaya River and rather empty roads. You also need to buy tickets to the reserve. In the village of Guzeripl there is a cordon where we usually buy tickets. The second one is available when climbing the mountains, but we love it here to be sure, you never know, suddenly it's closed there … And yes, passports are definitely needed, tickets won't be sold without them.
From Guzeripl we go up to Yavorova Polyana, the whole road takes about 40 minutes, if without stops of course. There are many interesting things along the way, but not today… The forest is still mixed, we are still at a rather low altitude. At an altitude of 1680 meters above sea level, we begin the ascent on foot from Yavorova Polyana upwards. Any ascent is just an incomparable feeling … If you go for the first time, then there are marks along the way. As we reached the river, it means that there is a second cordon and you can buy tickets for those who don't have one.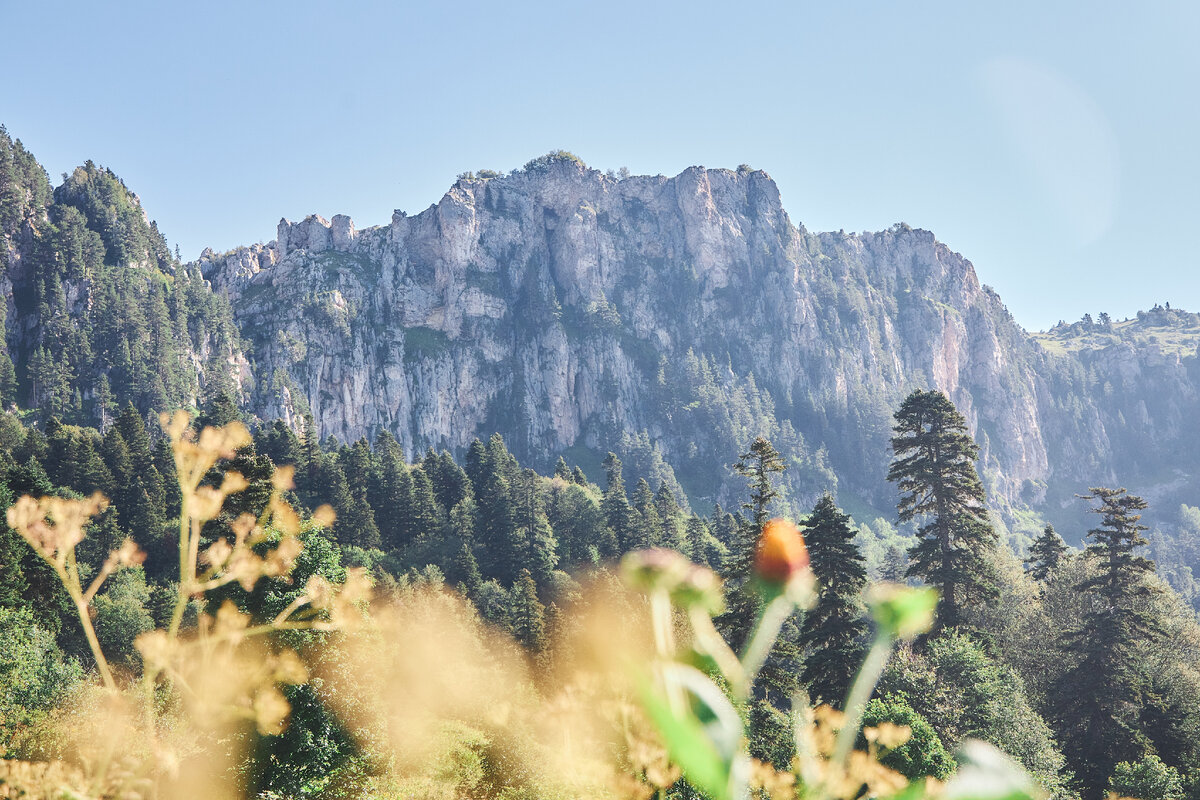 We got out of the tall grass and the surrounding landscapes begin to fascinate more and more. We have been here many times, but every time the eyes, ears, and the whole body rest, contemplating large and small mountains, grass, insects, listening to the sound of the wind, these enchanting smells of flowers. I want to breathe in and breathe in, recharge with this energy, I want to stay here as long as possible and remember this moment to the smallest detail.
On the way we meet a stream with cold mountain water, very clean. Measured with a sensor, the water is practically free of impurities. We replenish water supplies in bottles.
We are at an altitude of 2050 meters above sea level. The lack of oxygen begins to take its toll. Often for this reason, many spend the night in a tent to adapt from habit.
Before you start climbing Oshten, you need to climb Mount Blyam. The ascent is gentle, but personally it is not very easy for me, for several times already … Apparently because it is protracted.
Blyam mountain and Oshten behind it Blyam mountain and Oshten behind it
We make a stop for tea, it's hard to climb, there is a big climb, there is less oxygen and shortness of breath begins.
Oshten is handsome, right? A stone block with sparse vegetation in the form of small grass. After lunch, it becomes severe and is completely covered by thick fog, which can prevent a tourist from climbing to its top and, in the worst case, help to get lost in this fog. Hope we make it…
The road is hampered by stones that crumble underfoot. And the fog is getting stronger, it's alarming.
There is little vegetation, I was attracted by several flowering bushes that grew almost on bare stones.
The views are very beautiful. I don't stop filming. I want every corner to be in the frame.
Oshten's smile Oshten's smile
The fog covered everything, it makes no sense to go further. It may rain soon… But we are still happy with the hike. We didn't get to the top, just a little lower.
We return back, we decided to make a stop at a snow speck. All the same, August and snow in the summer are pleasant to contemplate.
We descend through beautiful alpine meadows covered with fragrant herbs.
You can watch a video from this trip here:
Thank you very much to the viewers and subscribers of our channel. We will be glad if you are interested in other articles and videos:
Waterfall, dolmens, Old Park and Rio ship. In Kabardinka one day.
Wonderful stone animals 20 kilometers from Krasnodar. Attractions in the Seversky district.
Lotus lake, unfinished castle and amazing museum «Geometry of Living».
Waterfalls of the Mishoko River in Adygea and two interesting grottoes
Agur Gorge, waterfall, cave and barely escaped quadcopter