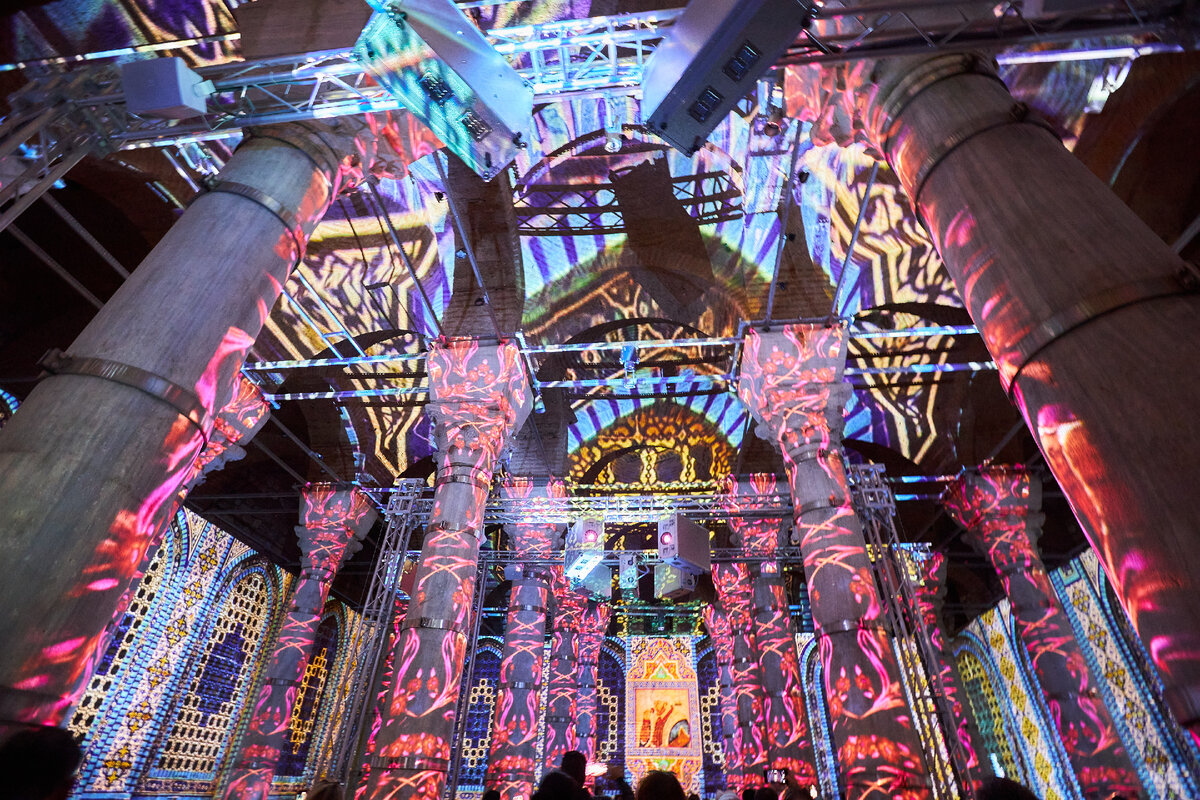 What epochs this city has not experienced, bright and contrasting Istanbul! How many cultures, religions, peoples and rulers have changed here. A huge number of mysteries are open and solved, and even more are hidden. The clues are still going on, today I will talk about a relatively recent archaeological discovery.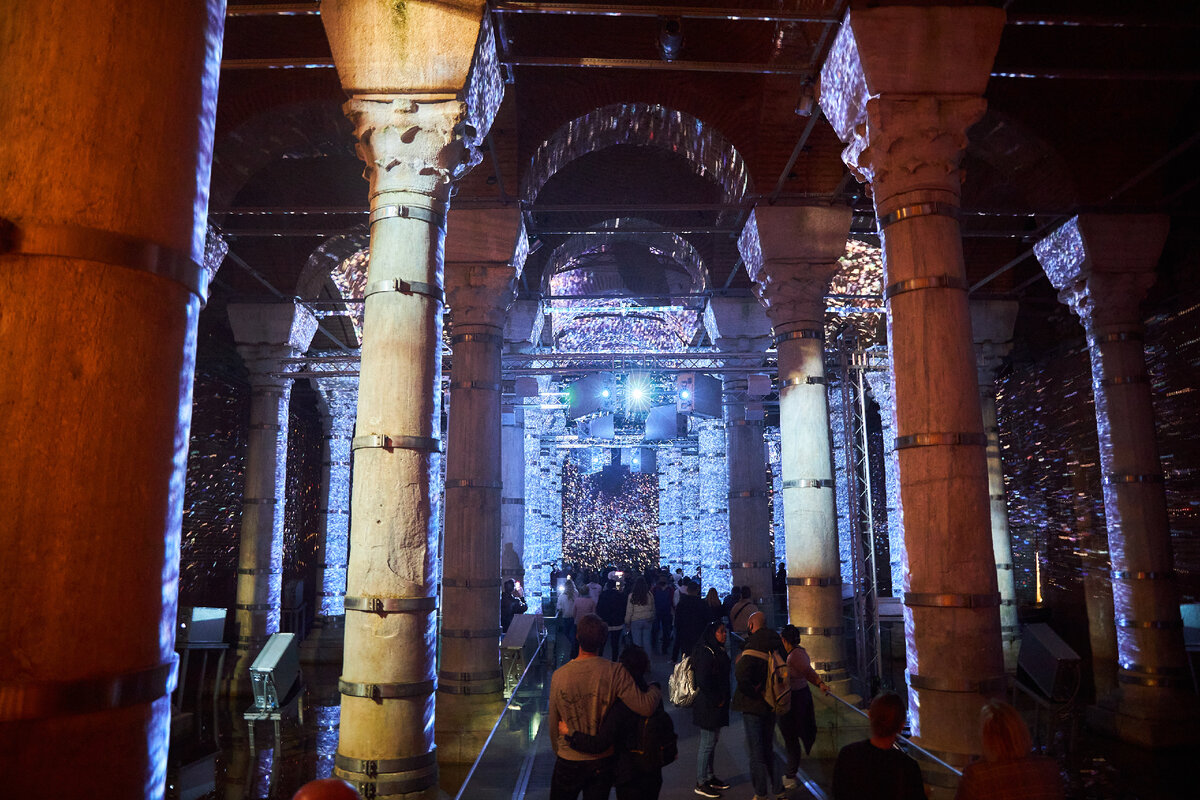 The Theodosius Cistern, built around 428-443 AD at a time when the Byzantine Empire was on this site and Emperor Theodosius II ruled. This cistern was part of the huge Constantinople, or rather part of the water system that supplied the city with clean water through the Valens aqueduct.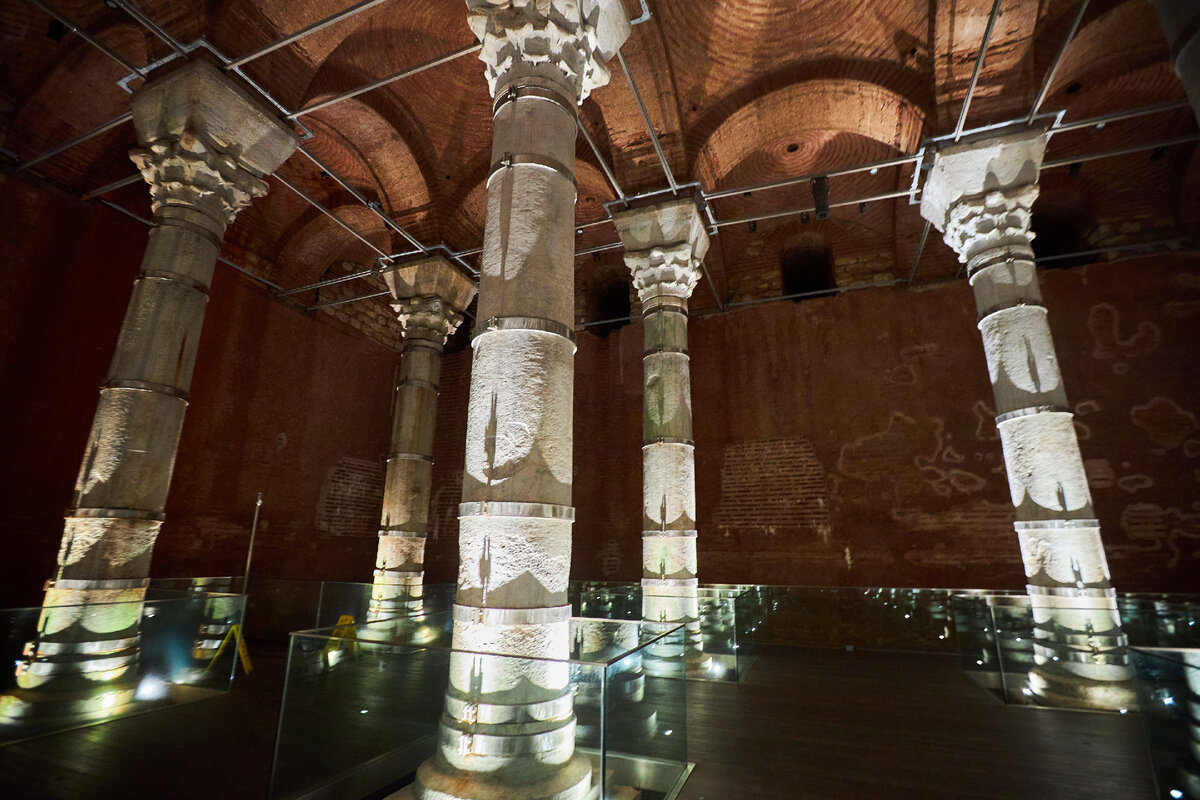 From this cistern, the palace, baths and many city fountains were fed with water. The size of the tank allowed to store 11 thousand cubic meters of water! And none of his contemporaries would have known about its existence, if not …
In 2010, over the place where the Theodosia (or Sherefiye) cistern is located, a building was demolished for a more modern building on this site and this magnificence was discovered under it.
Of course, colossal restoration work was done, the bottom of the cistern was strengthened and drained, the columns were strengthened with steel rings, dirt and soot were removed, multiple cracks and holes were repaired from the handmade bricks of that era that had collapsed over time. In general, the work was done colossal.
Already in the status of a museum, the cistern opened its doors only in 2018. Now there are light shows every hour, showing a brief history of the city from the Byzantine period to the present time, beautiful, spectacular, but even without a light show, the place looks extraordinary.
Above the Theodosius Cistern is now a cafe. Descent down into the cistern along a wide comfortable staircase, there is also an elevator for the descent of people with disabilities.
Istanbul, Fatih district
41.007346, 28.972489
Friends, please express your opinion about this article by commenting and liking, I will be very grateful to you! Thanks to
Read also in our Zen:
Princes' Islands. Where the members of the imperial family were exiled.THREE WITH A CAMERAApril 23 Church of St. Anthony of Padua in Istanbul.THREE WITH A CAMERAJuly 27 Egyptian Bazaar in IstanbulTHREE WITH A CAMERAJuly 17