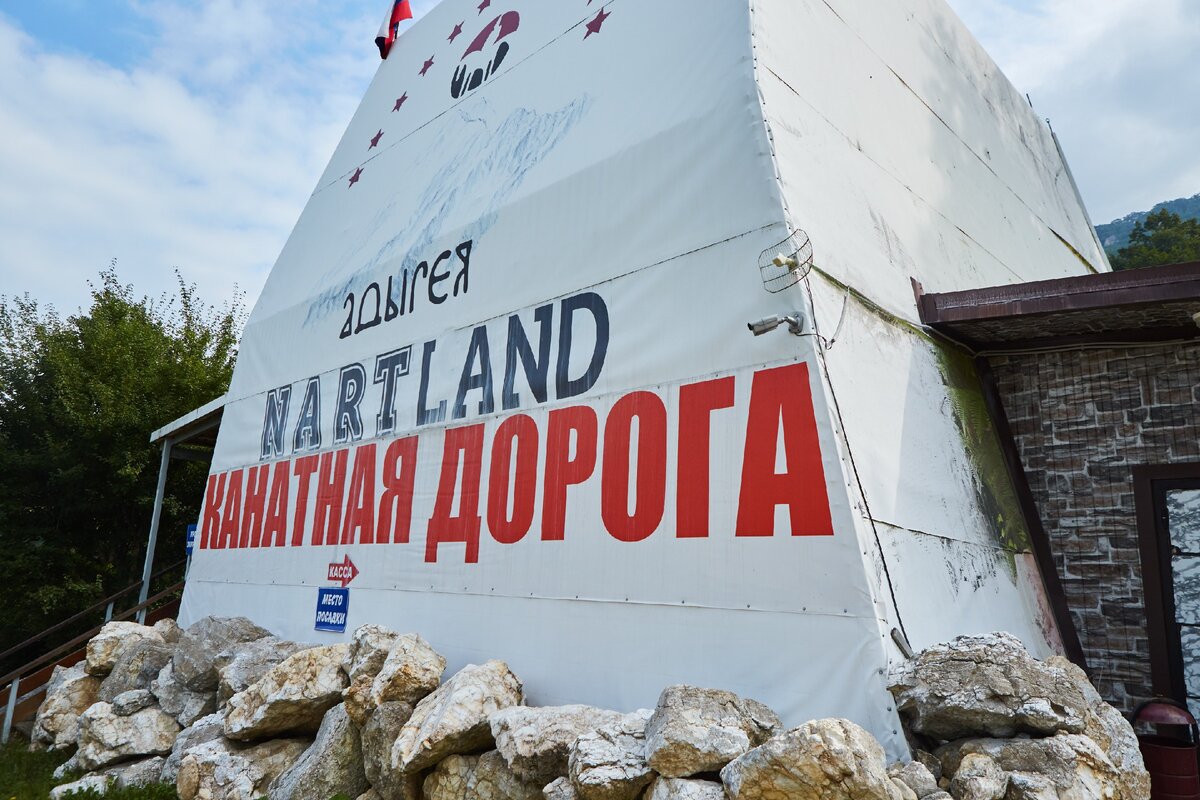 When we drive towards Lago-Naki, at the entrance to the village of Dakhovskaya and the fork of Lago-Naki / Guzeripl, a cable car was built that leads to a ridge called Una-Koz.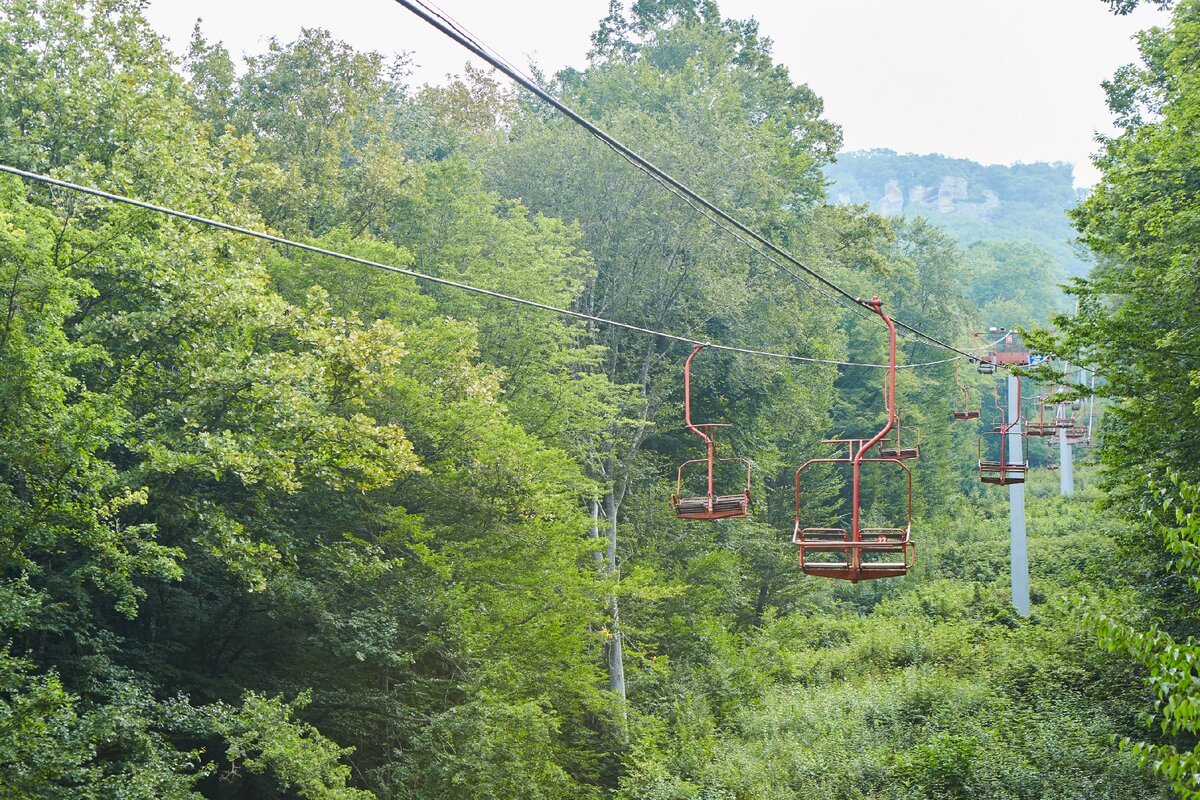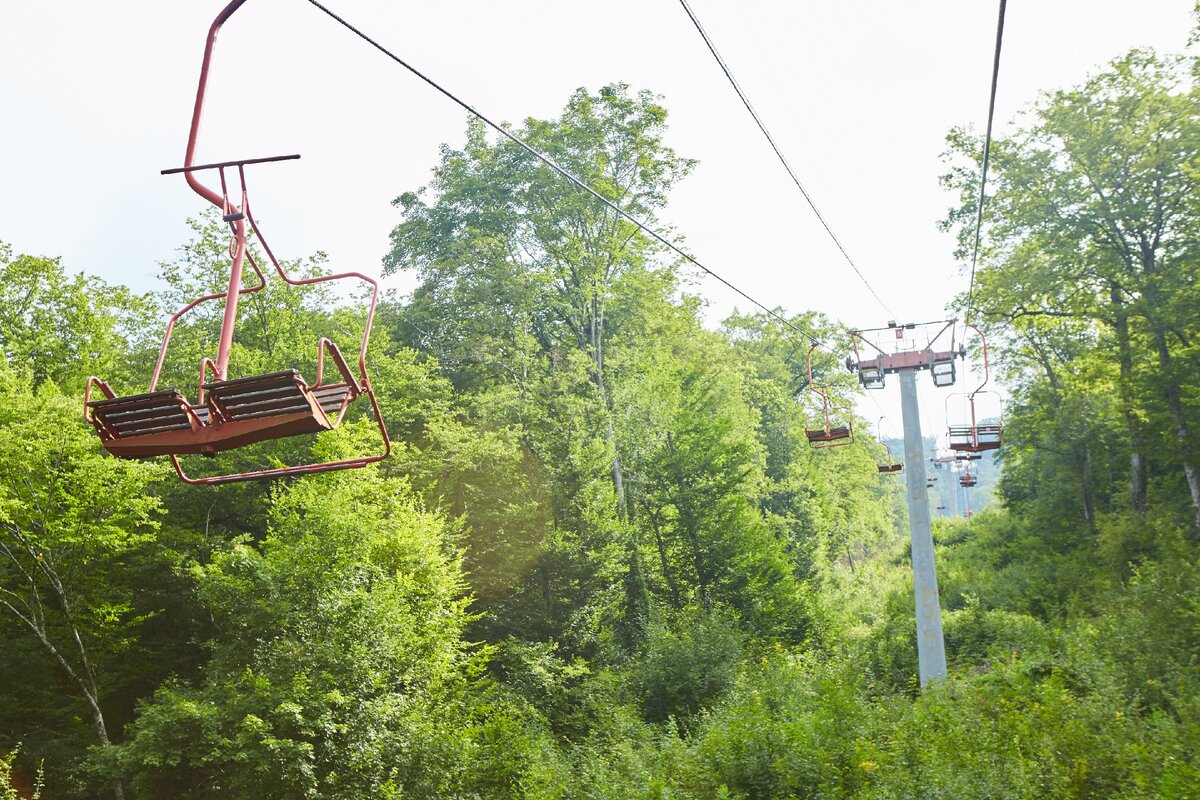 The cost of the cable car is 600 rubles for an adult and 300 rubles for children under 12 years old. The cable car starts to work from 10-30.
What awaits us at the top? And a lot of interesting things are waiting for us:
Grotto
A rock formation formed by weathering. If you face the cable car, then we go to the right and immediately see the steps down, there is also another attraction, which will be discussed later:
wish cave
Now the cave is already equipped, with fences, it used to be wild. The platform offers a stunning view of the valley of the Belaya River and the village of Dakhovskaya.
Very cool rope park Tethys park
If you stand facing the cable car, we go to the left, there are a lot of signs. One of the best in which I have been, is not inferior to foreign ones. I'm talking about the most difficult route. It takes more than an hour to drive along this route, there are air sections, and movement along a sheer cliff, and many different «obstacles». And all this at a decent height.
For children and those who are afraid to go on an extreme route, there are other routes that are shorter and easier, and so on. Separately, I note the safety, it is at the highest level.
It is also possible to «fly» over the abyss. Uuhhh
Rock «Devil's Finger»
It is located a little further than Tethys Park. For most tourists, this is the farthest point from the cable car. The place is beautiful, spectacular, with stunning views.
If you go down the path, rounding the damn finger rock, then more are waiting for us:
4 more caves
A lot of small grottoes and a beautiful forest
Cable car coordinates:
44.250416, 40.205189
Read also on our blog:
Gorges «Wolf» and «Bear Gates». Interesting one day itinerary
Frozen «University» waterfall
Grotto «Angel Wing»
Dolmen «Ubinsky»
Trekking to Mount Blyam from the Lago-Naki checkpoint