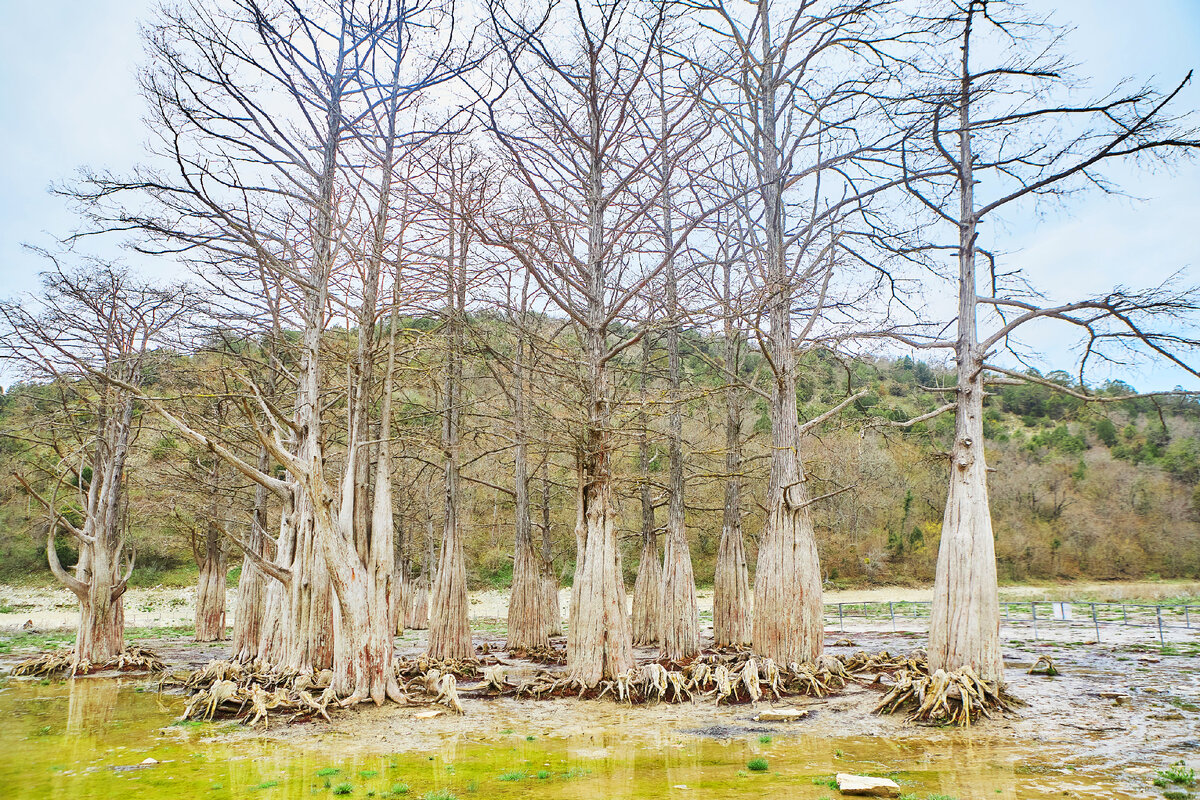 A unique place, unique plants for our latitudes … They have long become a landmark and tourists from different parts of the country and the world come to them. Now they are literally fighting for life, although more and more tourists are posting that they are coming to life
.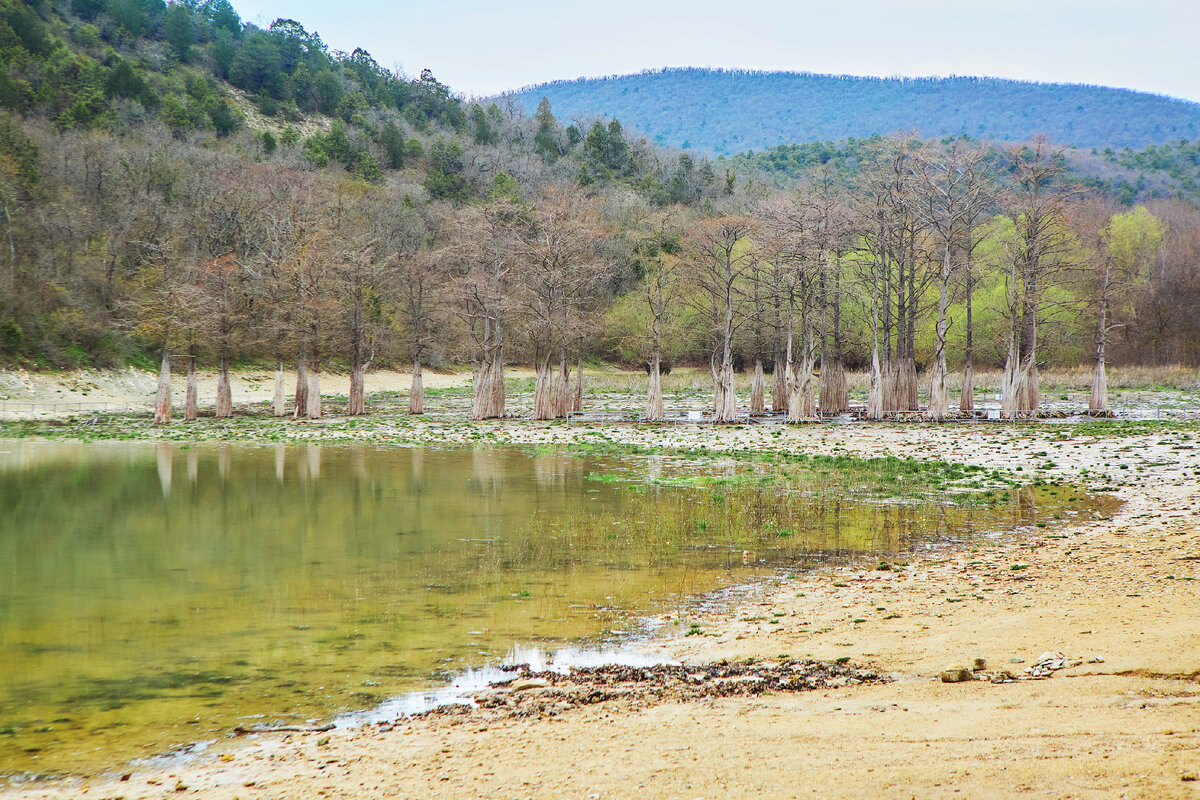 swamp cypresses
That's what these plants are called, well, or Taxodium two-row, if according to science. They are very large and look very unusual. They have a thick trunk at the base, sometimes reaching a thickness of 3 meters, but the higher, the thinner. They grow over 30 meters in height. Their roots seem to rise from the water, it seems that they can get up and use their roots to move along the surface. Cones grow on these cypresses, not large, the maximum size is about 4 centimeters.
Lake Sukko
It is located in the village of the same name, but also has a different name — cypress lake. It is because of these beautiful plants that it was named so. In fact, this is not a lake, but an artificial reservoir (reservoir), or a dam in a tributary of the Sukko River, which flows into the Baydasarov gorge. The lake is shallow. The size of the lake is 0.4 ha. In the pond, fish are bred for fishing, and they also swim in boats, catamarans and rent gazebos on the shore for recreation.
Cypresses of Lake Sukko
There are 32 of them here and these plants were planted here a very long time ago, in 1935. In the 80s of the last century, cypresses were made a natural monument of regional significance and placed under special protection. By the way, they are listed in the Red Book.
Last year's drought forced these unique plants to practically fight for life. Cars with water drove up to them and flooded their roots, since the lake was almost dry. This has never been seen in these places. The owners of the land on the shore of the lake called botanists and they assured that the plants would live, we really hope that this is true. The locals do not trust either the specialists or the landowners and are already mourning these unique cypress trees. Only time will tell which one is right…
Read also in our Zen:
Kayaking on a stormy mountain river with a child. Our kayak review
After the drought, the elements are rampant. What is happening now with the rivers in Adygea
The first cable car of Adygea. What awaits us at the top
I tell you what happened in Krasnodar on the site of Galitsky Park before
Big Utrish. Kayaking in the sea. April is very cold.