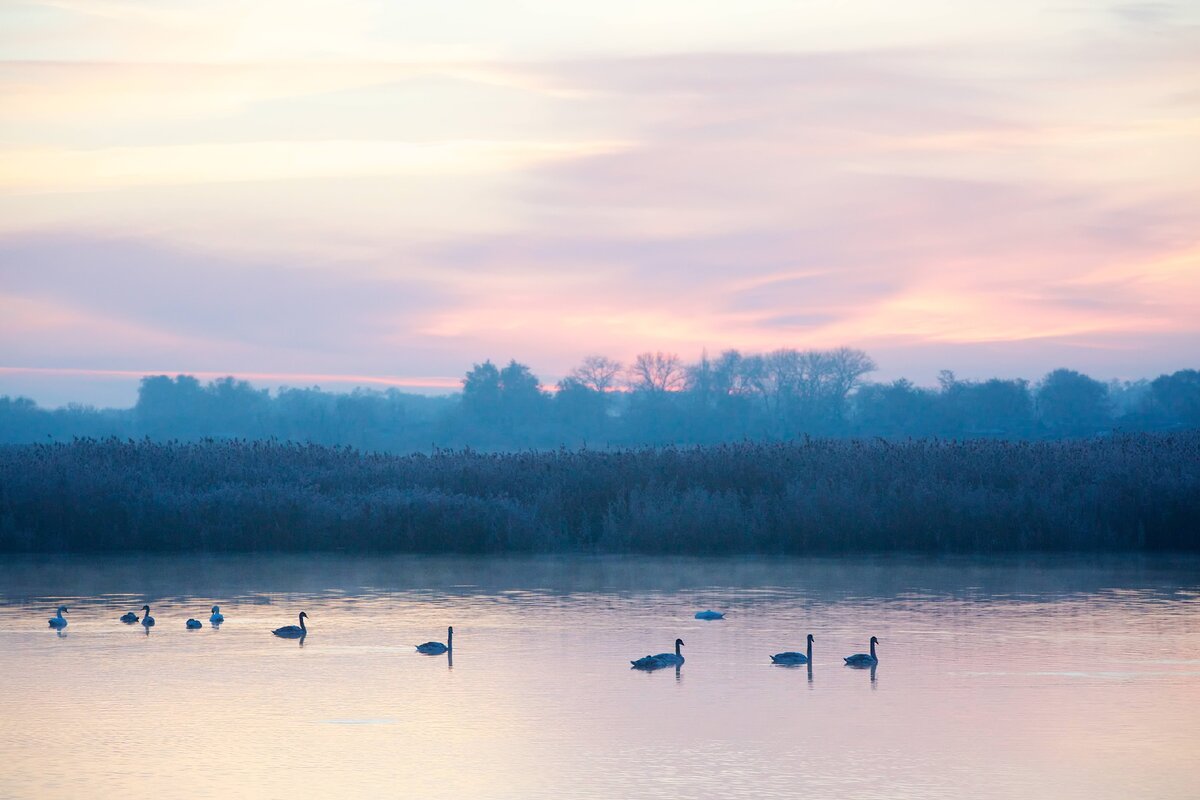 Just imagine, December, early morning, dawn, we are going to shoot with my team somewhere in the depths of the Rostov region. A light snow falls from the sky, every blade of grass is covered in frost, as if in frosty needles. The beauty is incredible. And here it is, the lake
. More precisely, a pond is simple, rustic. And swans swim on it, apparently they settled here for the winter.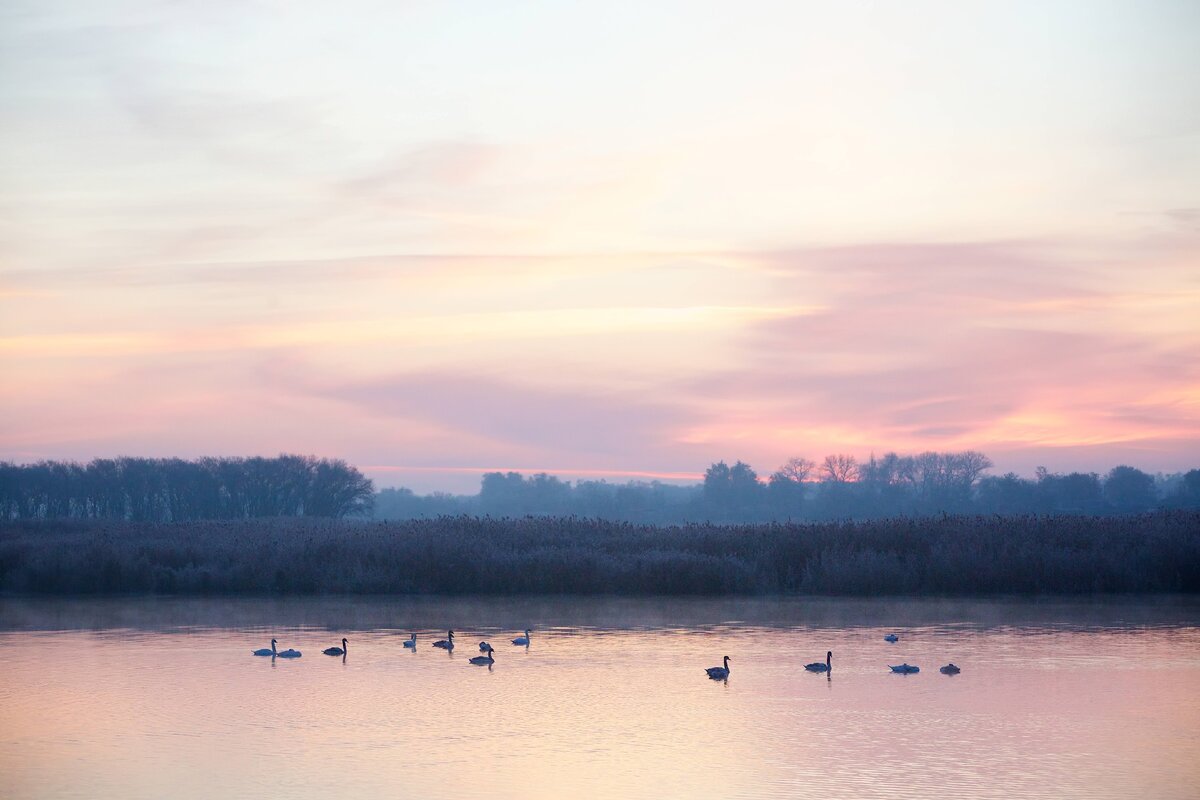 Although we were in a hurry, I could not leave without photographs past such splendor. There are a couple of places in Russia that I visited, admiration knew no bounds, but I didn't take a picture, although I had my camera with me. How I regret now that I didn't shoot then in those places, because we were in a hurry then, but I have regretted it for a long time, I still want to return to that place and at the same time of the year. But on this lake they stopped, captured, well, it turned out great?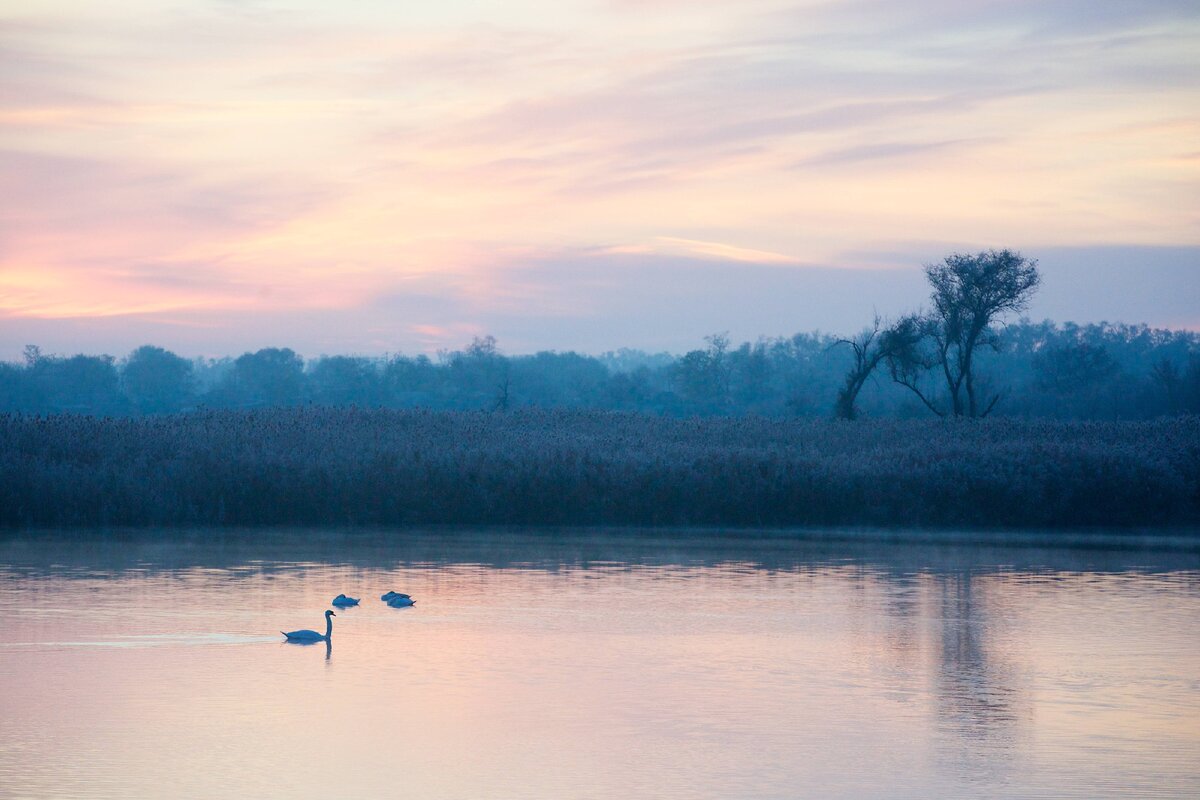 Our country is great, vast and diverse. The more we travel to different cities and tourist places, the more we are surprised at such an abundance of completely different manifestations, not only in flora and fauna, but also in cultural and historical terms. Here in the south of Russia we have been traveling for more than 20 years, but as soon as we go outside, each pebble is different from its stones that we are used to, then the color of the soil is different, then the vegetation is different, and cows have a different look
. And the architecture is very different. And now you are driving away from Krasnodar and a quiet village pond with these graceful birds already causes delight and other emotions than those that were at the sight of the same pond, but in your native Kuban.
A graceful swan bird, even outside the frosty lake at dawn, but here it is especially good!
Many more interesting things in our Zen:
Both free and non-free horses in the Caucasian Reserve
Forest on Yamal
Sunsets on the sea, a selection of the most spectacular