Our list will be useful to those who are going to visit this beautiful city and do not know where to start. I schedule by day. We used a free audio guide for excursions, because we tried to visit everything as budget as possible.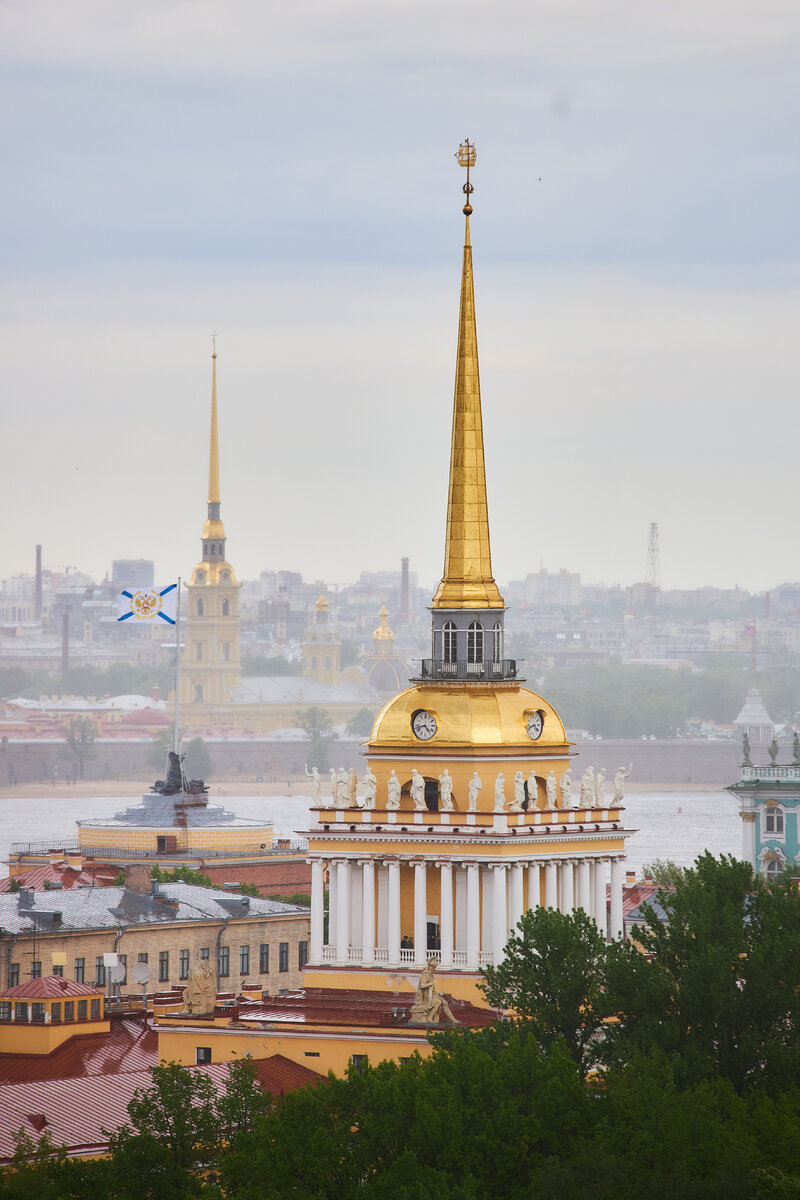 View from the bell tower of St. Isaac's Cathedral View from the bell tower of St. Isaac's Cathedral
First day. Walking route:
View in the carousel one photo from each moment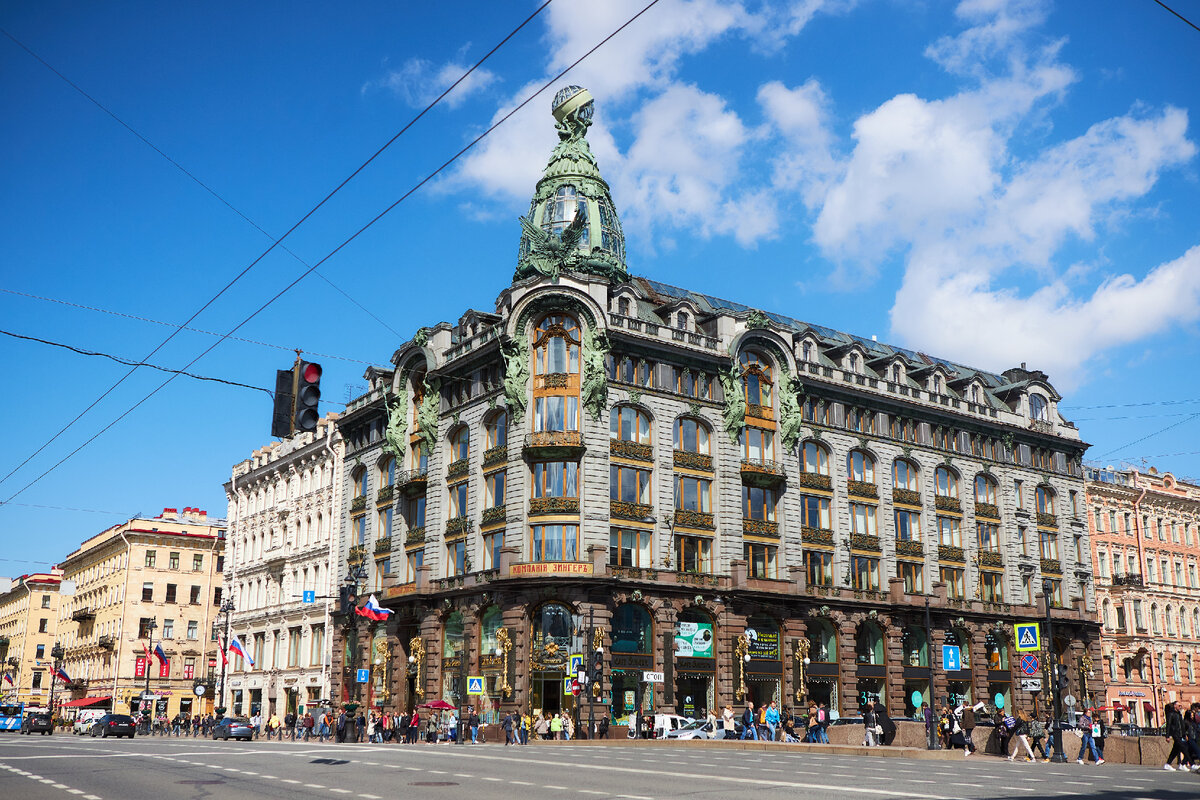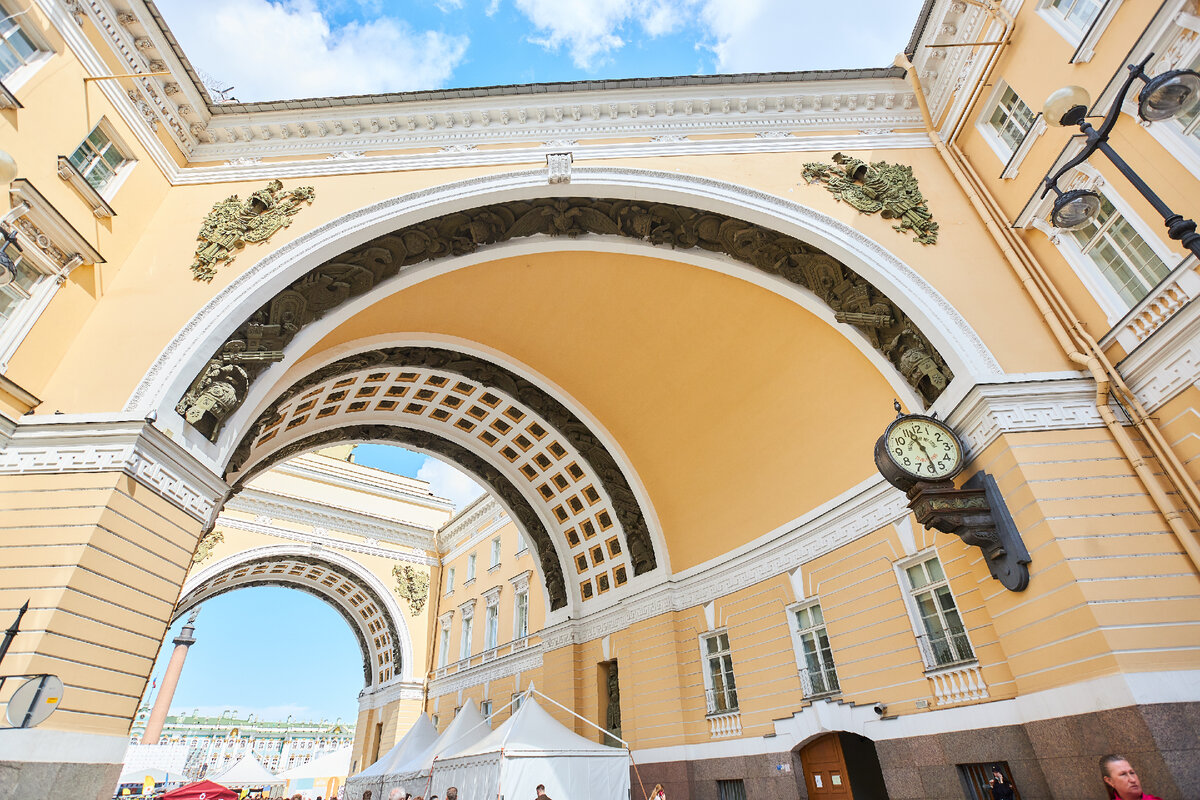 — Kazan Cathedral
— We looked at the Singer's house from the outside
— The Triumphal Arch
— Alexander Column
— The Winter Palace (Hermitage) from the outside and visited the museum itself
— Atlanta
— The Admiralty from the outside — St. Isaac's Cathedral (we walked around the outside, inside and
climbed the colonnade
)
with a crow on Peter's head)
— Anichkov bridge
— Museum of old computers Yandex
⠀

day. Walking tour:
— Flood levels on the Moika River
— Senate and Synod buildings outside
— The Bronze Horseman again, but in good weather
— Neva Embankment
— Annunciation Bridge
— Sphinxes
— Universitetskaya embankment and buildings on it
— Monument book
— St. Petersburg State University
— Zoological Museum
— ITMO
— Museum of Optics
— Rostral columns and the spit of Vasilevsky Island
— Walk to the Peter and Paul Fortress without museums
— Cathedral Mosque from the outside
— At night, the opening of the Palace Bridge
is daytime

.
— Grand layout «Russia»
— Lego Museum
— Cruiser «Aurora»
⠀

day. City of Vyborg:
— Rooks
— Vyborg Castle (outside and museum inside)
— Annensky fortifications
— Mon Repos Park
— Old Town Hall Square
— Old Cathedral
— Clock Tower
— Church of St. Hyacinth
— Round Tower (outside and looked inside)
— The oldest residential building in Russia
— Walked along the streets of the city past the port
— Hermitage Vyborg outside
⠀

day. Walk around St. Petersburg:
— Yards of the wells of the Admiralteisky district
— the Peter and Paul Fortress in detail with museums, climbing the bell tower and a panorama.
— Museum of Science
— Museum of Space Technology
— Passage yards of the Petrograd side (independent route)
⠀

day. Peterhof:
— Peterhof Palace outside and inside
— Fountains and a walk through the lower garden
— Monplaisir Palace
— Bath building
— Catherine's building
⠀

day. Walk around St. Petersburg:
— Pushkin's house and museum
— Ride on the river tram along the Neva, Fontanka, Moika
— Museum of old slot machines
— Church of the Savior on Spilled Blood outside
— Chizhik-Pyzhik
— Mikhailovsky Castle outside
— Lenfilm
⠀ Departure

day, but we managed to go:
— Model «Petrovskaya water area»
⠀
Much is planned for next time
…
Video clip:
Read also in our Zen:
St. Petersburg grand layout is the second largest in the world
Museum «Peter's Aquatoria». Striking layout.
And people created it! Historical Museum in Istanbul.