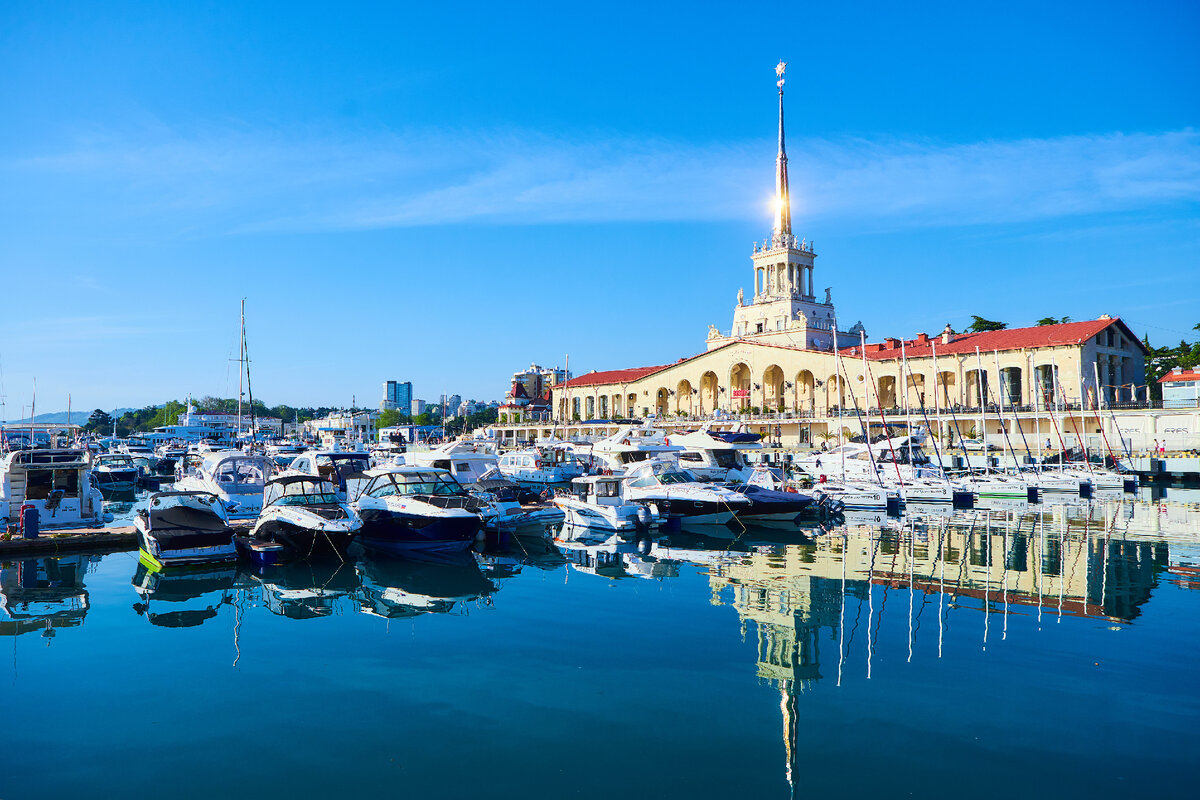 A short walk around the Sochi seaport, why not a landmark and a place for walking? We are glad that we were here at sunset, the colors are simply extraordinary. I love the deep blue color of the sky and the sea.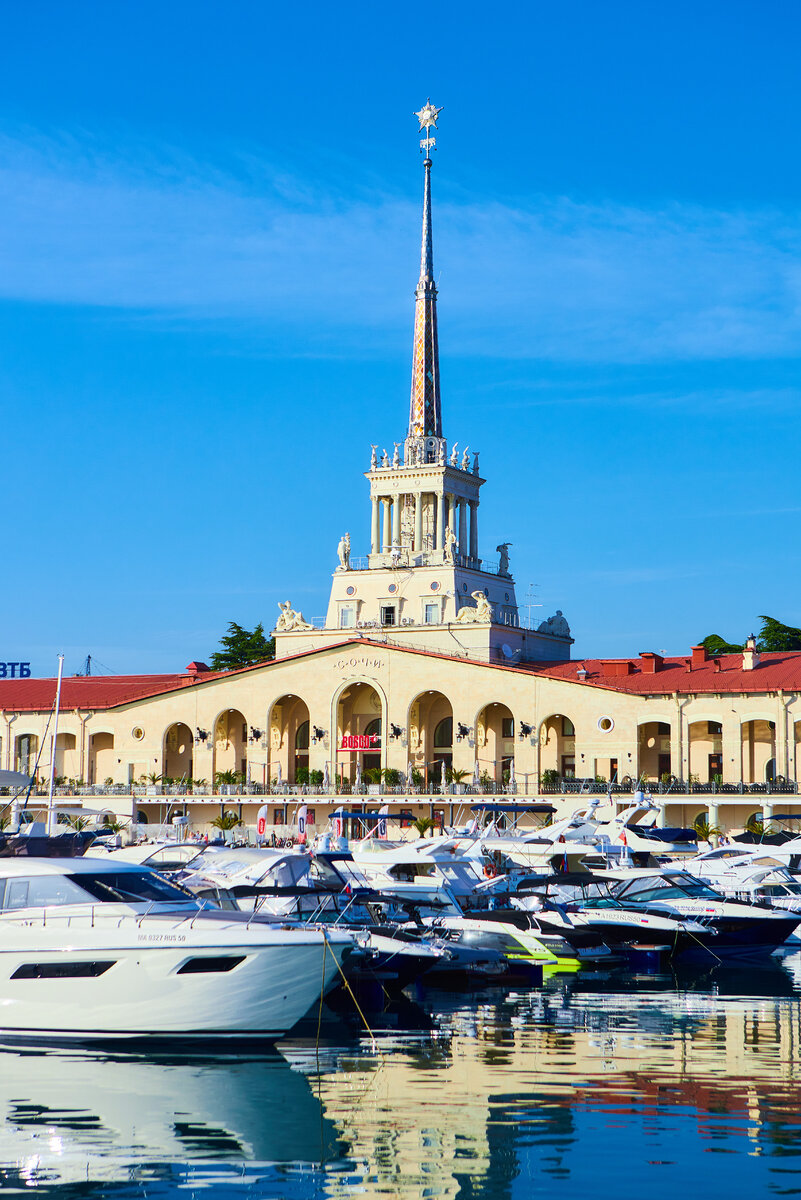 Well, yachts. I love yachts! And in general, everything that moves on the surface of the water. It's beautiful to me. Honestly, I don't really like swimming in the sea and conquering the depths. Well, except with scuba gear and for some purpose. Here is Yarik, our diver. And I love on the surface of the sea — ocean — rivers — lakes — reservoirs — continue the list …
Gorgeous! Gorgeous!
While walking around the port about 20 times, we were offered a ride on a yacht, several times very insistently. The service sector in this area is developed. Of course, we culturally refused, the tourist schedule was very tight and yacht trips were not included in the plans.
All this maritime transport is mesmerizing. As a person who does not suffer from motion sickness on sea transport, I could travel around the seas and oceans on such a judge. Would be a yacht 🙂
Since the schedule did not allow us to stay here longer, we rushed to the ticket office, found out if there were international flights (to Trabzon, for example), did not find out much and went to the hotel to prepare for a new important day. The next day, Misha was waiting for the triathlon competition.
Read and watch also in our Zen:
On a SUP board in a dangerous canyon. Mountain river Sakhray. I am amazed by the beauty of the canyon
THE IDEAL CITY TO LIVE. Sunny Maykop
Museum «Peter's Aquatoria». Striking layout.
Mount Klementieva. The best viewpoints of the Crimea.
MOUNTAIN OF WITCHES AND MAN'S TEARS. What we found on Sober-Bash.