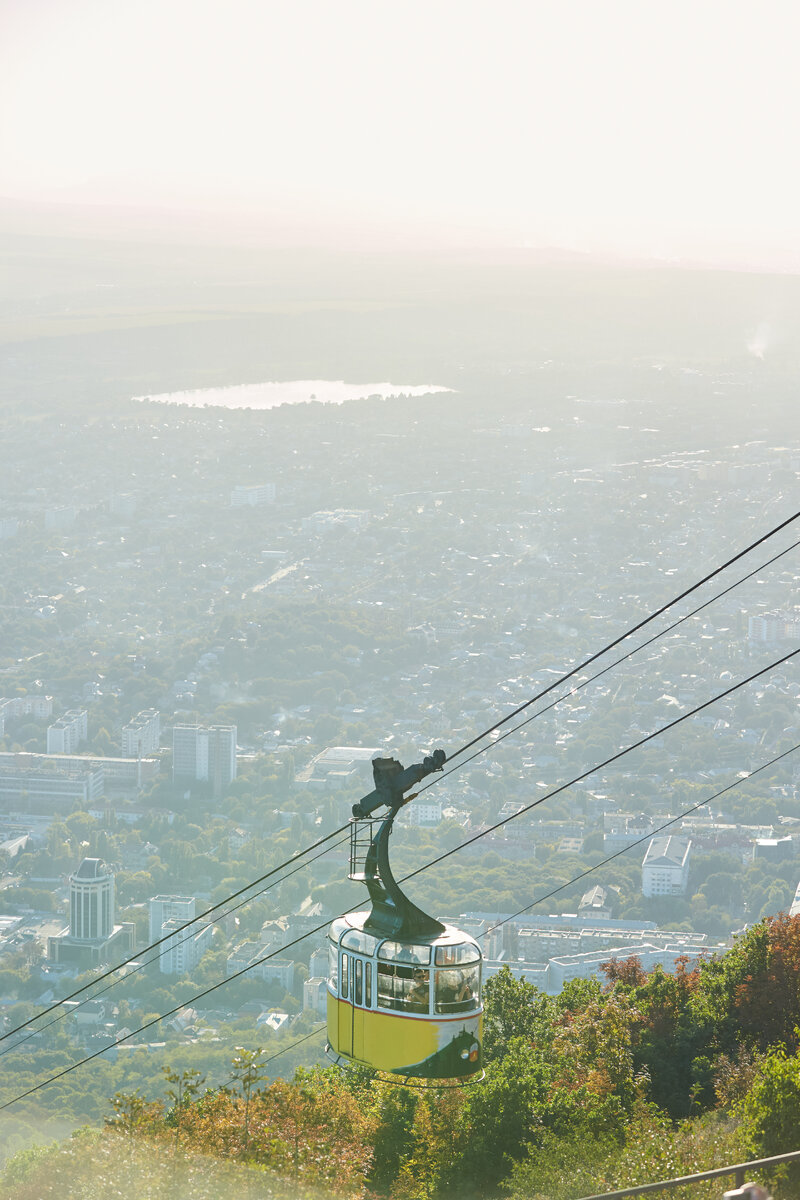 It leads to Mount Mashuk, located in the northeastern part of the city of Pyatigorsk. The cableway is unsupported and pendulum. At the top station there is an engine that drives the ropes. The trailers attached to the cables simultaneously leave each of their stations (upper or lower) and meet in the middle. The length of the cable car is 1100 meters.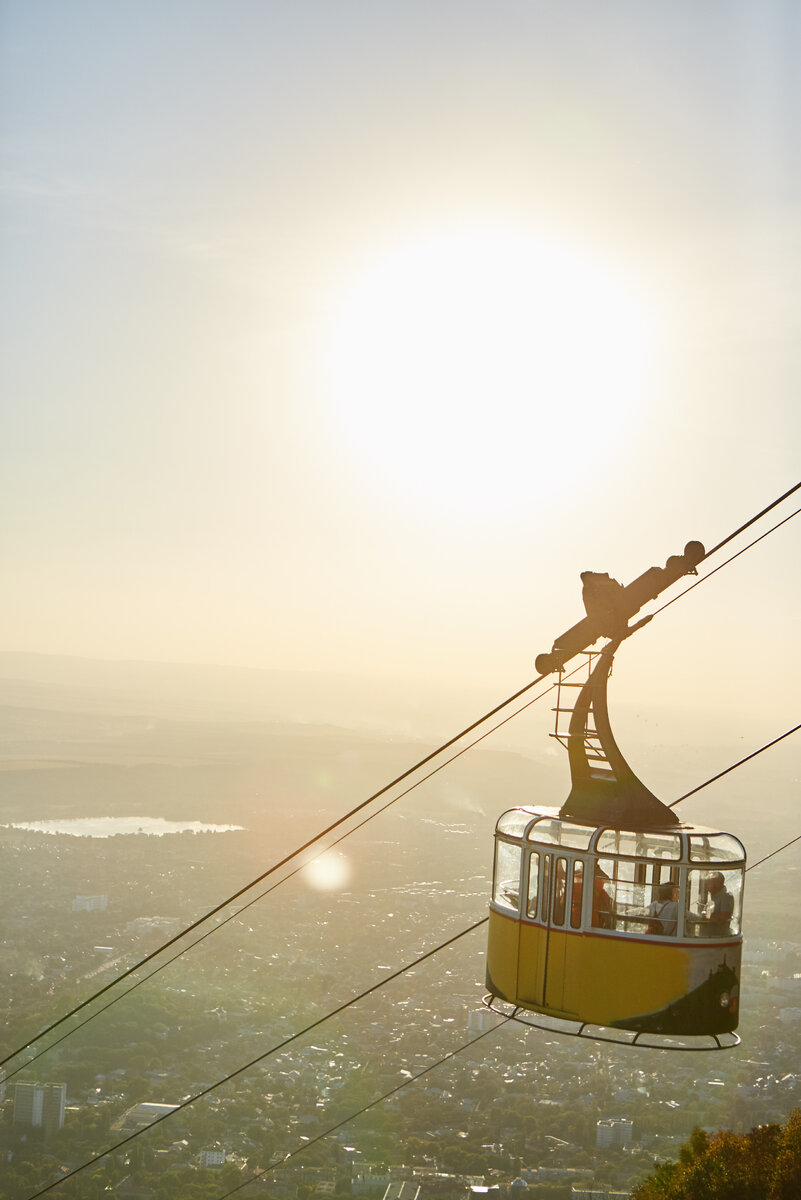 This cable car was opened in 1971. Large trailers with a capacity of 20 passengers leave simultaneously from two stations and move all the way for about 3 minutes.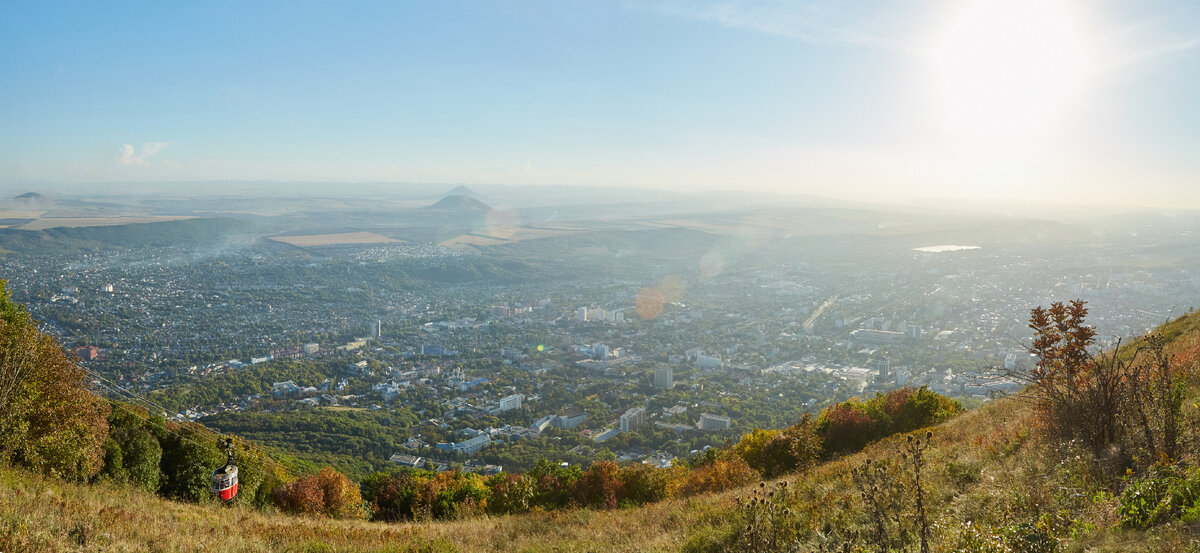 Mount Mashuk has a height of 993 meters and a health path leads to its top. Not all people are ready to overcome this path and want to use the cable car. Well, or the tourist schedule is so tight as in our case that it could not accommodate the time for a walk to the top of the mountain.
And what will we see on top of this mountain?
Firstly, a stunning view of the city of Pyatigorsk. We got to the pre-sunset time and this has its own charm. A large number of viewpoints allows tourists to disperse and not stand in line in one place.
We can also see the foothills of the Caucasus, Elbrus and Kazbek. This is where we got unlucky. They were tightly hidden in the haze. Either it covered them with fog, or the evening sun gave a flare and it was impossible to see them.
At the top there are tourist binoculars for a detailed view of the far corners of the city and the mountain range on the horizon.
Well, a photo with eagle wings. There really is a queue of people who want to.
Have a nice rest and travel around Pyatigorsk!
Friends, please express your opinion about this article by commenting and liking, I will be very grateful to you! Thanks to
Read also in our Zen:
The handsome Elbrus met us very hospitably WITH A CAMERA March 11, 2021 Mineralnye Vody AnapyTROE WITH A CAMERA July 10 Sights of Adygea. List of interesting things THREE WITH A CAMERA10 July