In winter, the directions of tourism are somewhat narrowed and skiing and tobogganing come to the fore. But winter is not a reason to postpone travel until better times, and here are a few places in Lago-Naki that are beautiful in winter:
Rufabgo waterfalls
Scroll through the gallery, it looks amazing!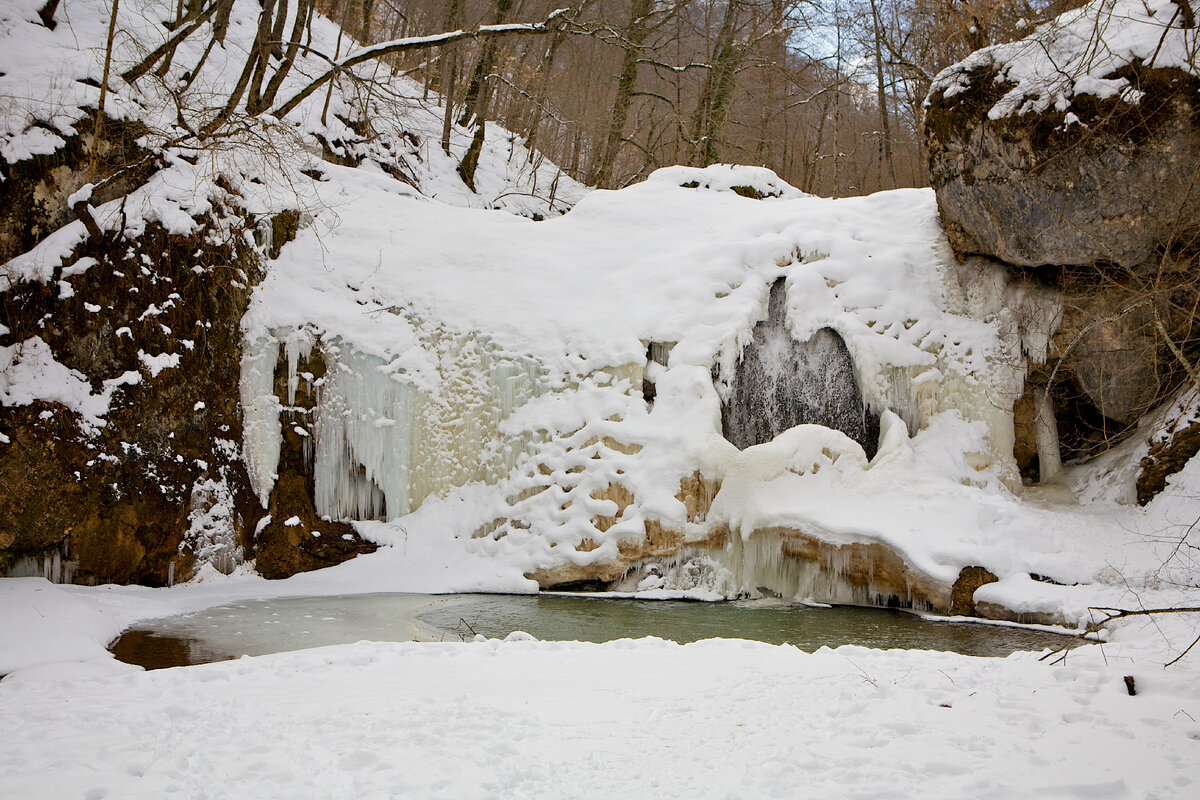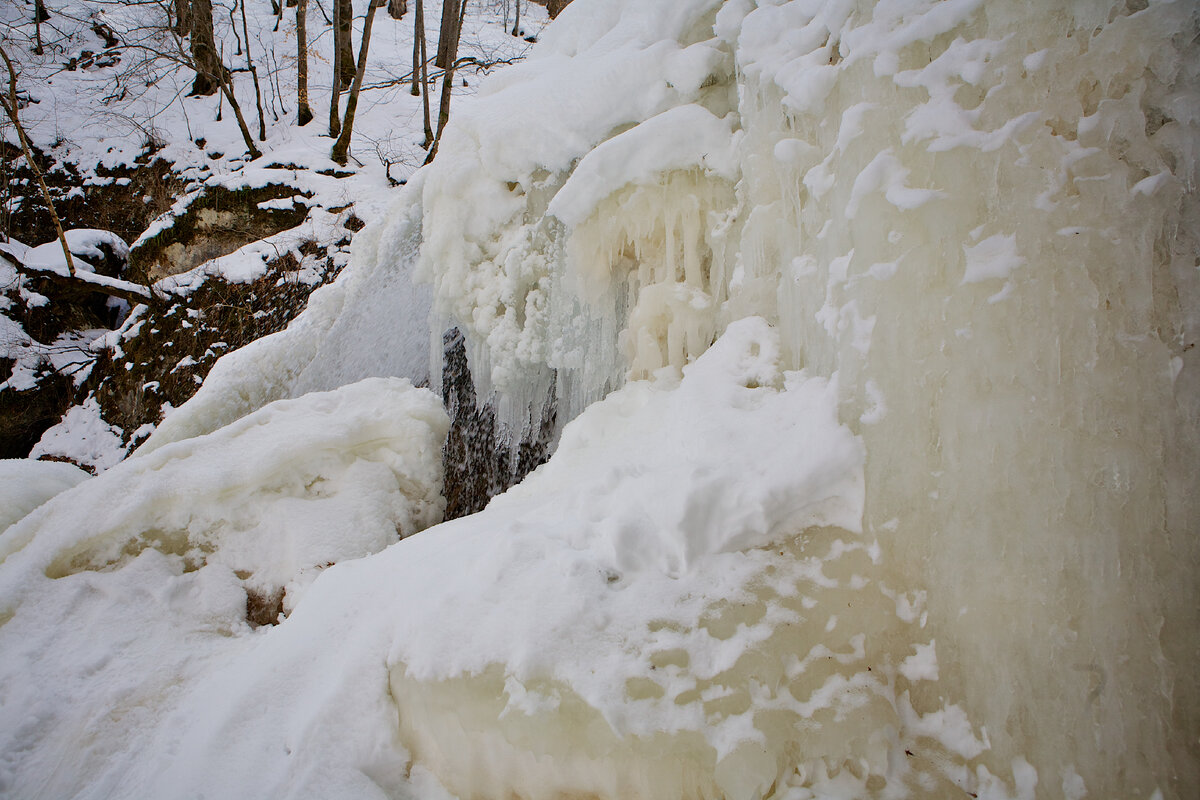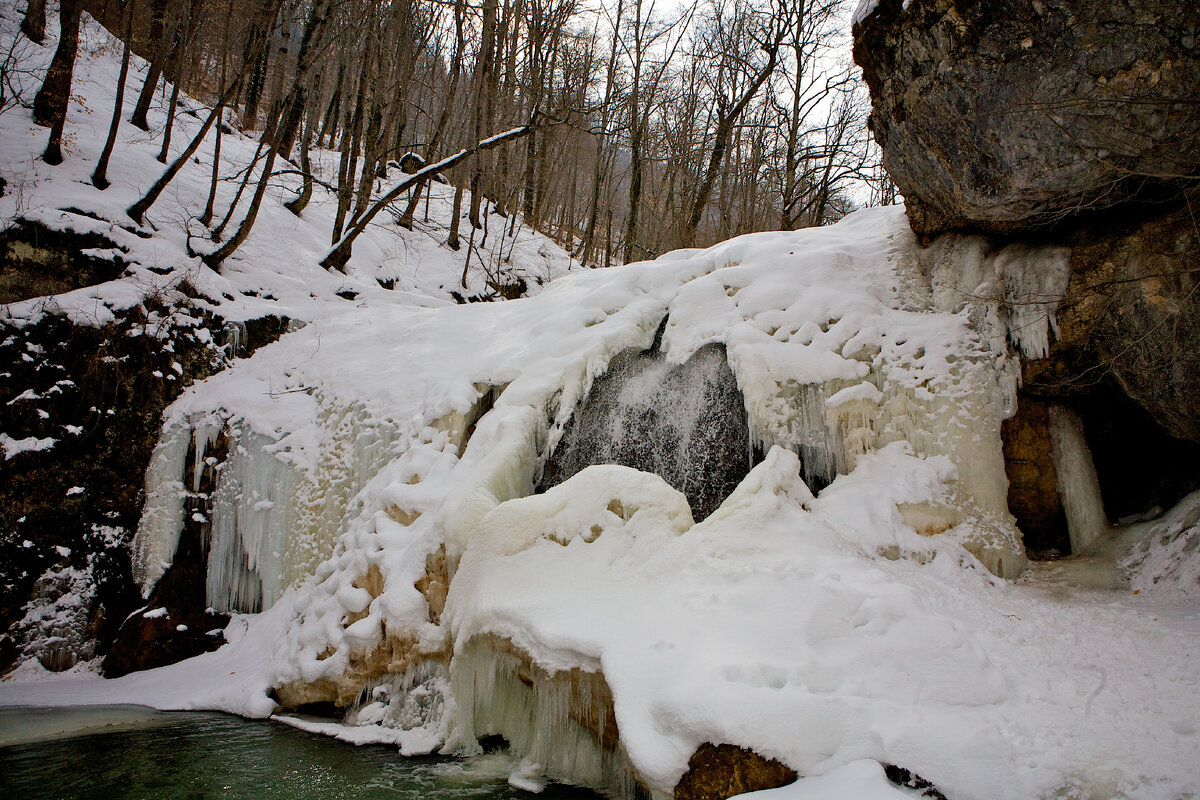 When the streams of the waterfall are ice-bound, the place becomes truly magical! The frozen streams look like the castle of the snow queen, forming bizarre arches and ice grottoes.
Dakhovsky bridge
Beautiful in winter, especially during snowfall. And come up for a photo shoot convenient for all parties. And along the bridge you can walk into the forest 100 meters deep, very beautiful nature overlooking the river.
Gazebo on the territory of the complex «Mountain mood»
An excellent viewpoint with a gazebo covered in snow. A great place for beautiful winter photos. And it's easy to get there by almost any car.
Territory of the hotel Gornaya Kuban
Here in winter there is a special atmosphere, fabulous without exaggeration. Whichever way you turn the camera, everything is fine. And the lake, and the bridge, and snow-covered houses. And also rabbits in winter coats and ducks swimming along the «fairway» between the ice shores.
Island of love
A magnificent place with gorgeous views, 300 meters from the Gornaya Kuban Hotel. Therefore, take a walk first on its territory, and then go here. Snow-covered pines, a winter forest and a snow-covered swing almost at the very edge. Great place for a walk.
Obzornaya on the rock Iron
Beautiful in both winter and summer. One of the best viewpoints on the snowy plateau. Winding pines on a cliff and stones covered with snow. A real winter fairy tale.
Camp site Nezhnaya
Beautiful houses among very tall pines. In winter, just a perfect fairy-tale picture.
Friends, please express your opinion about this article by commenting and liking, I will be very grateful to you! Thanks to
Read also in our Zen:
Frozen Chinar waterfall. An icy fairy tale in the middle of a winter forestTHREE WITH A CAMERAMarch 7, 2021 Frozen «University» waterfallTHREE WITH A CAMERAFebruary 18, 2021 Winter forest, how beautiful it is!THREE WITH A CAMERAFebruary 19, 2021