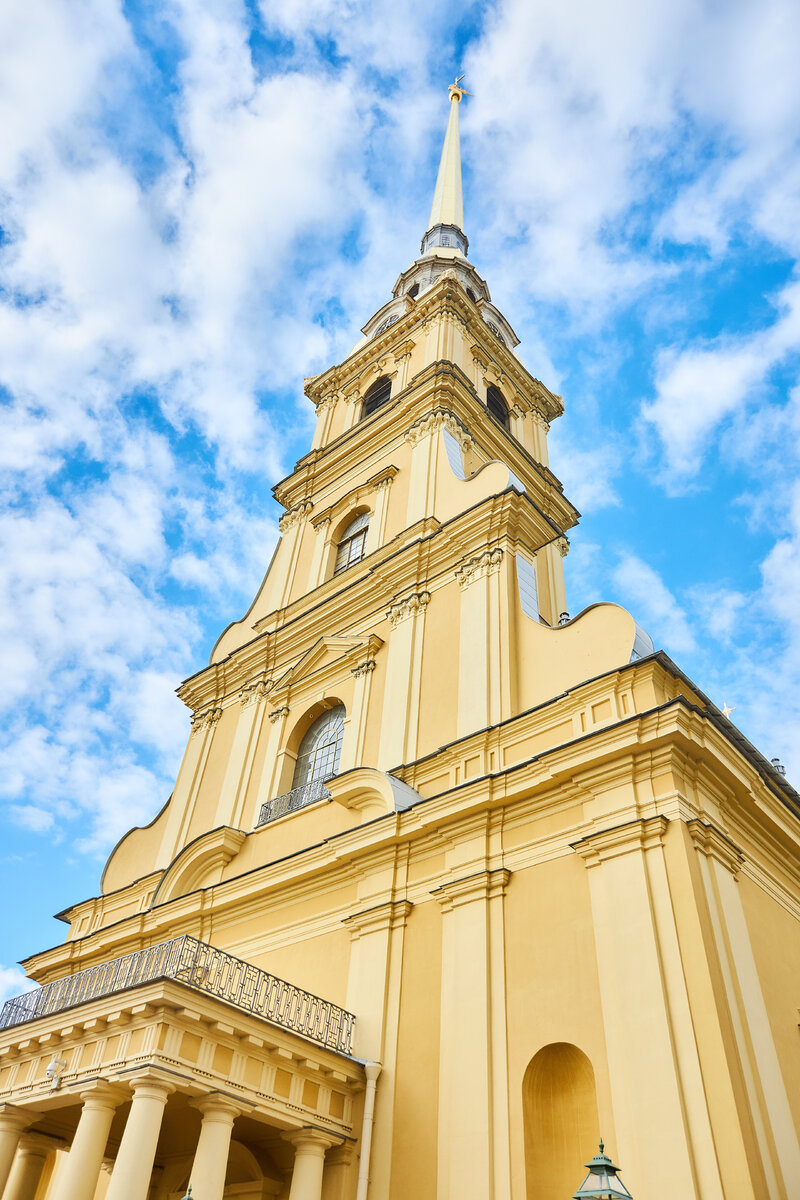 Or the Cathedral of the Supreme Leaders Peter and Paul. Baroque masterpiece by architect Domenico Trezzini. Tomb of the Romanov dynasty.
Now for the details and photos: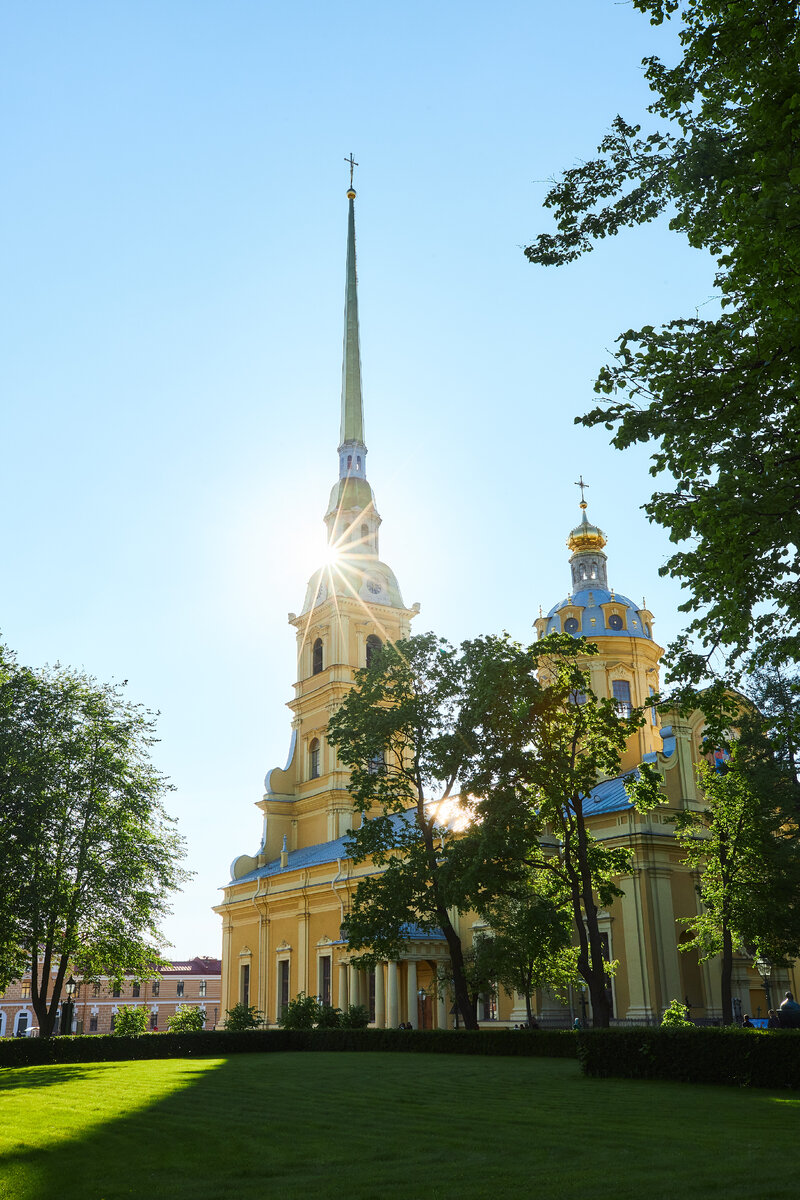 Like all Petrivske, after the laying of the Peter and Paul Fortress, Peter decided to build a new temple, which should not only be in the spirit of the times, but become the most significant building of the new city. Its spire should rise above all the highest buildings and palaces of the city.
The cathedral was founded in 1703 on the day of the veneration of Peter and Paul, almost immediately after the laying of the fortress itself. The first church was wooden. And already in 1712 a stone cathedral was laid. And surprisingly, the stone cathedral was built in such a way that the wooden one was inside the new building.
Construction by order of Peter was started from the bell tower. We went up there, there is an interesting story and I decided to post it in a separate article, otherwise this article will be very large.
The bell tower was completed only in 1722, and the entire temple after Peter's departure in 1730.
And now we move inside the temple. As you can see, the architecture of the temple is very different from other Orthodox churches that you could see. The building is more like a basilica in Europe, a long elongated room with many columns.
There were a lot of people in the cathedral. But I was more interested in what was above human growth. Namely, details, bas-reliefs, paintings, chandeliers and stucco. Now we will consider them and start with the iconostasis. Its height is 20 meters, it was made in Moscow in the Armory and sent in parts to St. Petersburg.
Gilded pulpit for pronouncing sermons. Made of wood in 1732.
Royal place.
The royal people are buried in the cathedral, which is exactly what I tried not to take into the frame. Enjoyed the architecture and the work of masters of past centuries. Impressions — a lot of gold. Gold on gold, you don't even always look at the details right away. But when you look closely, you are amazed at what fine work it is.
Ceilings in architecture are my passion in general and there is something to see here. The truth was already considered upon arrival home, again due to the large crowds of people and excursions.
And, of course, chandeliers. I never lose sight of them.
You can see all this in the video in our video:
Friends, please express your opinion about this article by commenting and liking, I will be very grateful to you! Thanks to
Read also in our Zen:
Passage yards of St. Petersburg. Cool questTROE WITH A CAMERAJuly 24 Petrovsky Aquatoria Museum. Amazing layout. THREE WITH A CAMERA June 11 Zoological Museum, a unique exposition. THREE WITH A CAMERA July 9