How beautiful it is in the Krasnodar Park, this year they again surprised us with new art objects with night illumination. Lilies in the water are simply gorgeous, they are the center of attraction for people with cameras. The idea is just beautiful, there are no words to describe the delight. And we also got here on a very cold and very windy day, the lily petals stirred and the water moved as if there was a rapid current.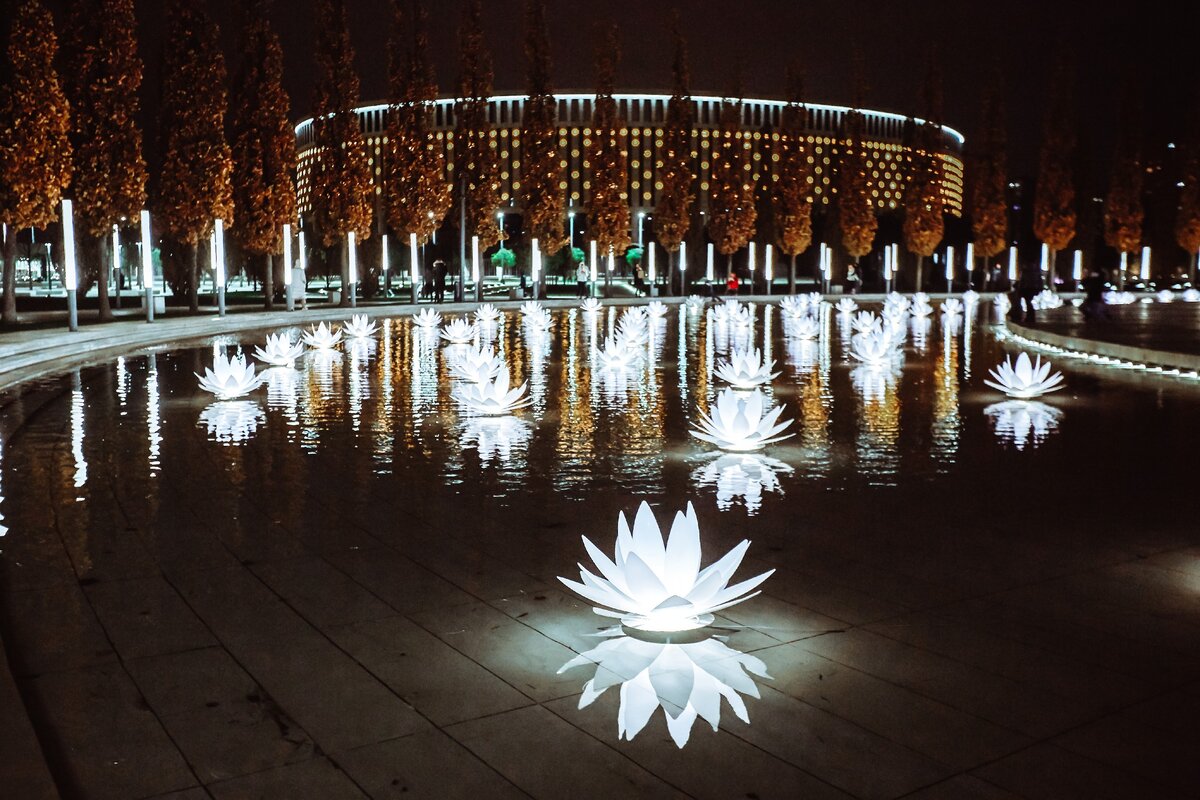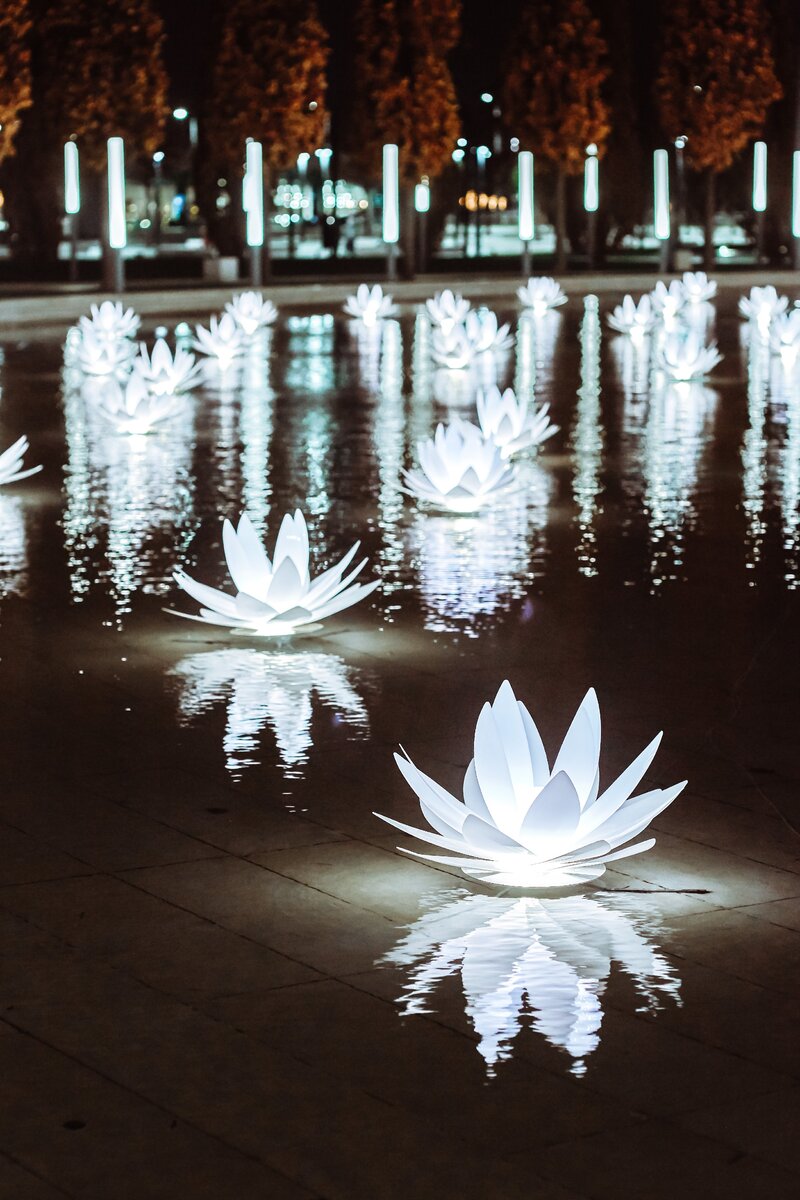 In second place in our personal «rating»
are giant dandelions that change their color. Well, what a great fellow park managers and creative and technical staff who came up with all this and brought it to life.
And of course long rows of luminous «lavender», very impressive. The whole park is truly festive, bright and New Year's.
For me, as a photographer, the more lights, the more elegant the photo shoot, the evening one, of course. I imagine how many park staff are involved in dressing the entire park and every branch of the tree in lights. And how many garlands were needed to decorate such a large area of ​​the park, it's incredible!
They also added backlighting to the «cocoons» that cover the southern heat-loving plants from the cold. In each such «house» there is a thermometer and a heat gun. One of the plants had a temperature of +19, I think the plant is comfortable.