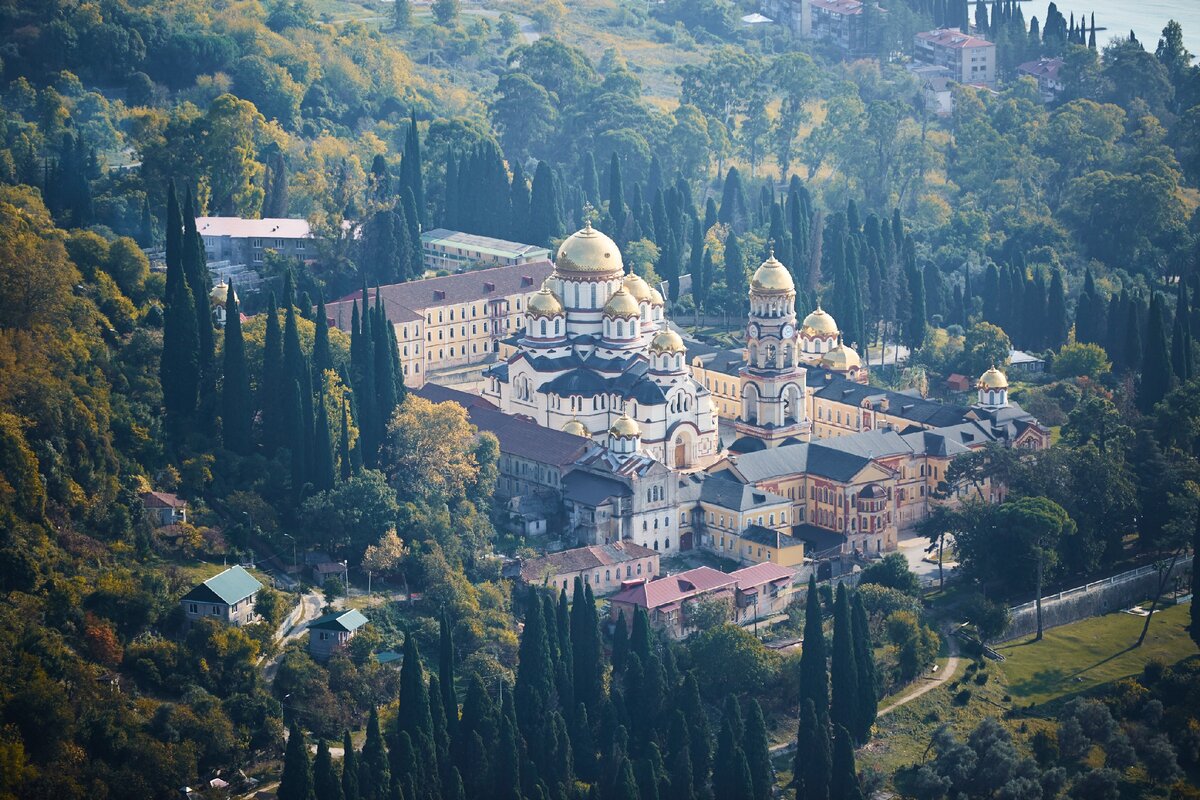 The New Athos or Simono-Kananitsky Monastery is a monastery located at the foot of Mount Athos in Abkhazia. It was founded in 1875 by the monks of a Russian monastery from Old Athos in Greece. The Russian emperor Alexander III participated in the creation of the monastery. Then it was closed in 1924 and reopened in 1994. Studying the history and architecture of such places, this is not the first time I have come across information about the closure of monasteries in the 20s of the last century. At the end of the post, I will leave a link to another monastery with a similar history and also associated with Athos.
The monastery is one of the largest centers of Orthodox culture in the entire Caucasus. Located at an altitude of 75 meters above sea level in the village of New Athos. There are gardens and parks around, as well as a very spectacular artificial waterfall. An interesting fact is that the monastery was the first in the Russian Empire to have its own hydroelectric power station, with the help of which the monastery was fully equipped with electricity, this is a very interesting fact. The monastery had all kinds of workshops, as well as bred animals and developed agriculture, production and processing of food for the inhabitants of the monastery.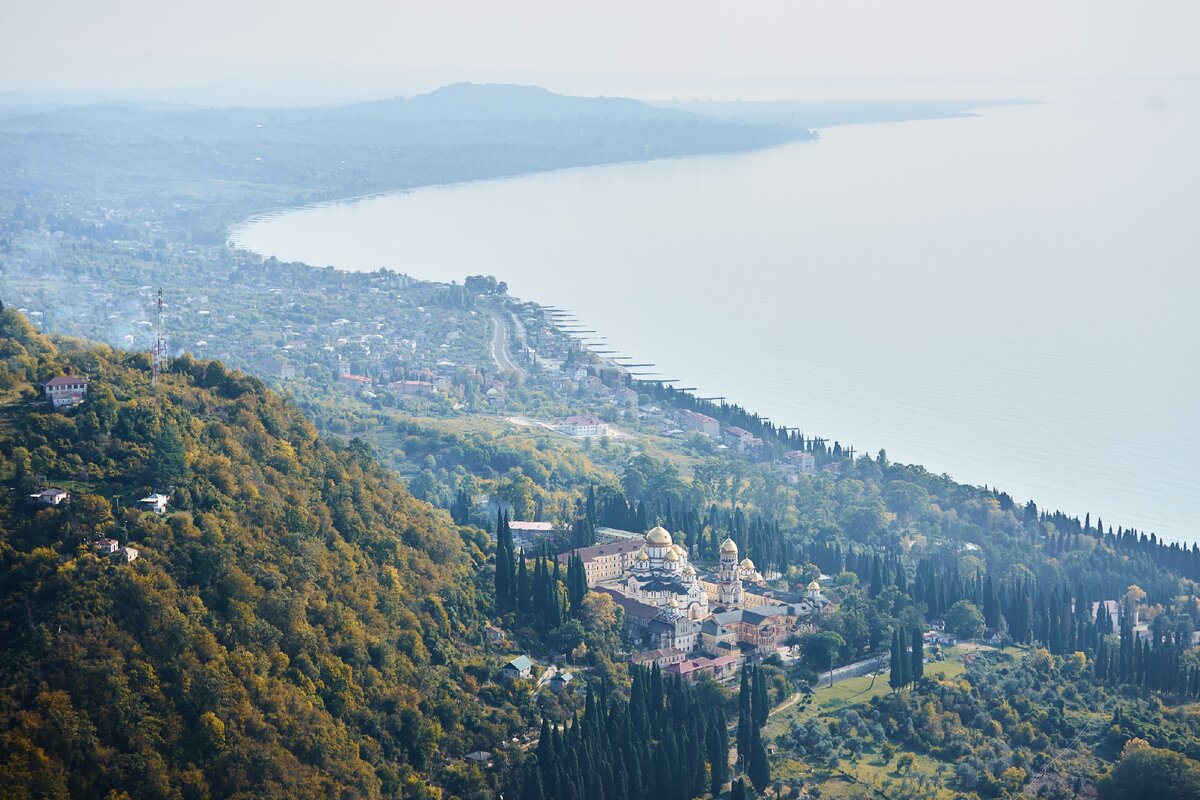 Now the monastery is part of the Abkhazian Orthodox Church, fully operational and receives tourists and pilgrims from all over the world, and there are a lot of pilgrims here.
The photo was taken from the top of the New Athos Fortress, also a very interesting building, there will definitely be a review later on this deeply ancient sight, albeit with new buildings. By the way, there is also a very ancient Christian church on the territory of the fortress.
New Athos. Abkhazia
43.087180, 40.821110
Many more interesting things in our Zen:
Cave town Tepe-Kermen. Touch the walls of the 6th century AD
Medieval church of the 10th century. Let's see what's left of her.
St. Michael's Monastery. Cave monastery of the Mikhailo-Athos desert.