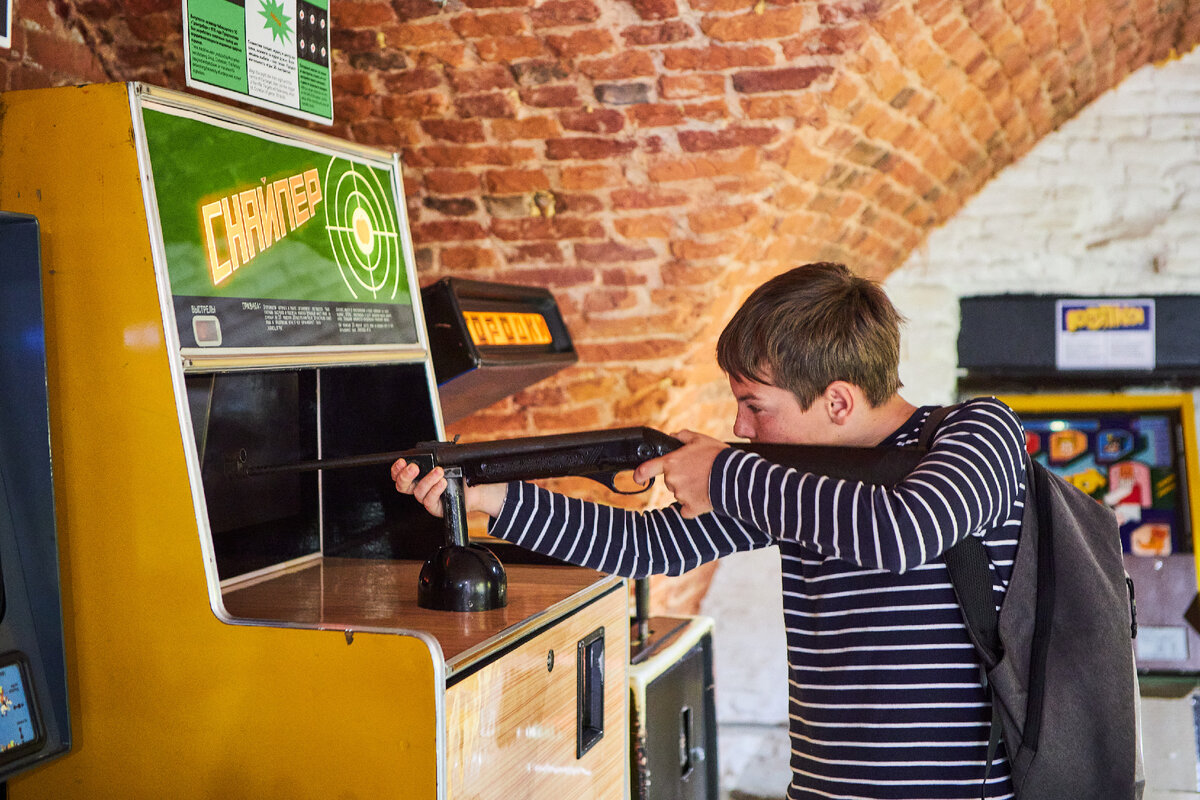 Here it is, nostalgia in action! Who comes from the USSR, then there is expanse and the opportunity to remember the «game consoles» from our childhood. Although I am a girl, I loved to play slot machines. My grandfather used to take me there. We have a city grove in Krasnodar and there was a whole pavilion full of such aggregates. I loved the sea battle, basketball, safari and all sorts of quizzes. The cost then was 15 kopecks for one game of several minutes duration. And this is a whole ice cream for a minute
. And then we preferred ice cream like these games
.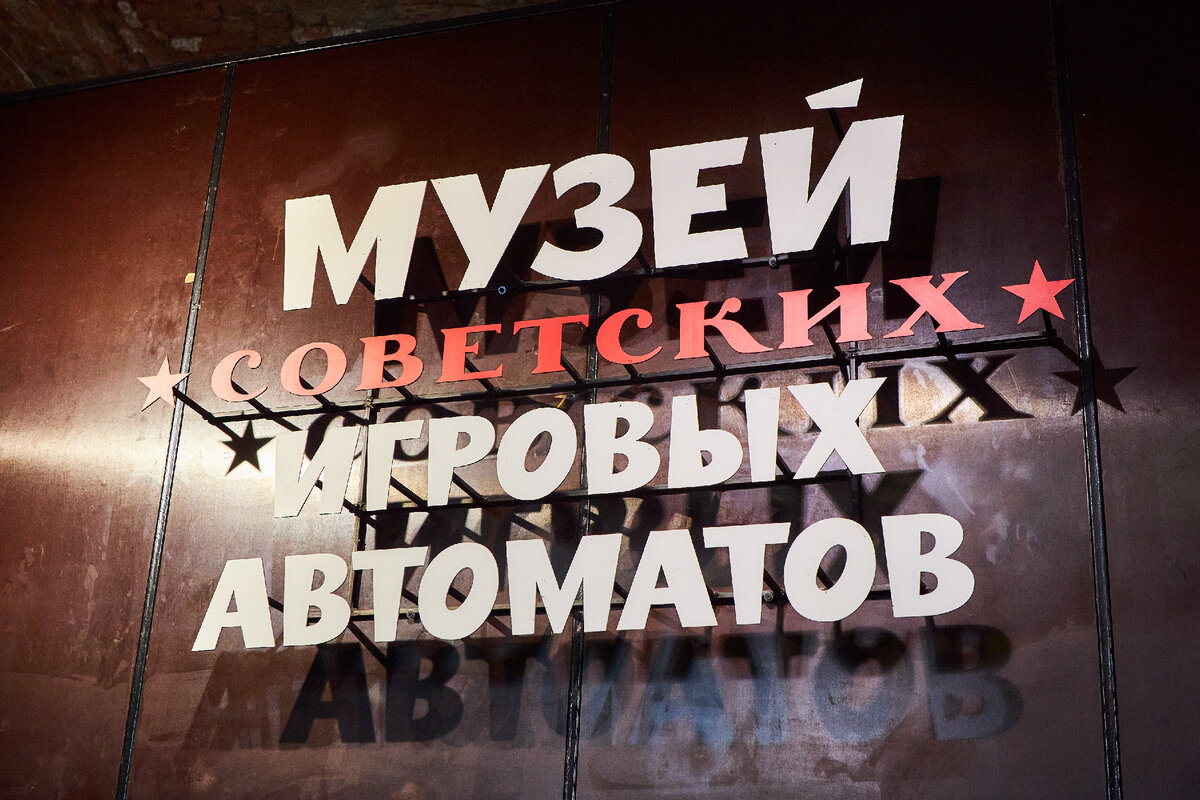 We entered the museum, paid for a ticket (450 rubles per adult) and were given a Soviet matchbox containing 15 fifteen-kopeck coins.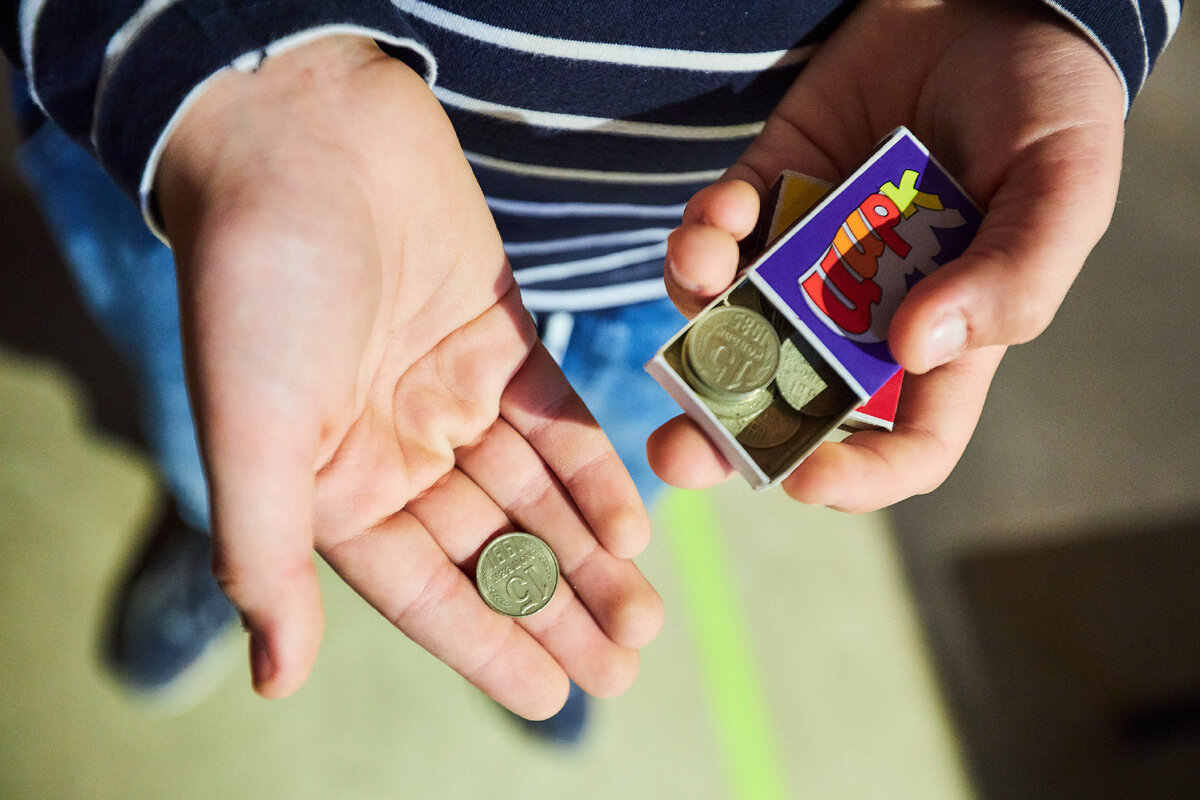 Since there were two of us with Yarik, the son had 30 coins, play with all your heart. For more than two hours, my son comprehended the leisure of Soviet children. Some games have been played three times.
The museum has two floors and several spaces. I suspect that it was one industrial space with high ceilings, which was cleverly planned and transformed.
There are also several items of the Soviet era in the museum with a description of when they appeared, how they acted and how much it cost.
Do you remember how we tore off the tickets on the buses? I got this time…
While my son played, I sat in a corner, drank tea and looked at a rack with various retro gizmos, flipped through books.
On the territory of the museum there is a "Soviet apartment", furnished in the spirit of the times. It is dark there and the projector shows programs about the life of ordinary citizens of the USSR, what they loved, what they watched on TV, how they spent their leisure time, and so on. Since it was dark there and there were a lot of people, she did not interfere and rent an apartment. Yes, and the goal was to play slot machines, Yarik has no nostalgia
.
There are not many visitors in the museum, it is very comfortable. Quiet enough. Not all devices work, there are several broken ones, but one of them was repaired while we were there. And there are also many devices, two on different floors of the museum, so breakdowns do not affect the impressions in any way.
There are similar museums in Moscow, there are even two museums. Aiming to visit.
Did you play these machines as a child?
Address:
St. Petersburg, Konyushennaya Square, 2, letter B
You can see about this museum in our video from a trip to St. Petersburg:
Friends, please express your opinion about this article by commenting and liking, I will be very grateful to you! Thanks to
Read also in our Zen:
Museum of the USSR in SochiTROYA WITH A CAMERAJuly 12 Zoological Museum, a unique exposition.THREE WITH A CAMERAJuly 9 The building of the main headquarters in St. Petersburg. Architectural masterpiece. THREE WITH A CAMERAJuly 17