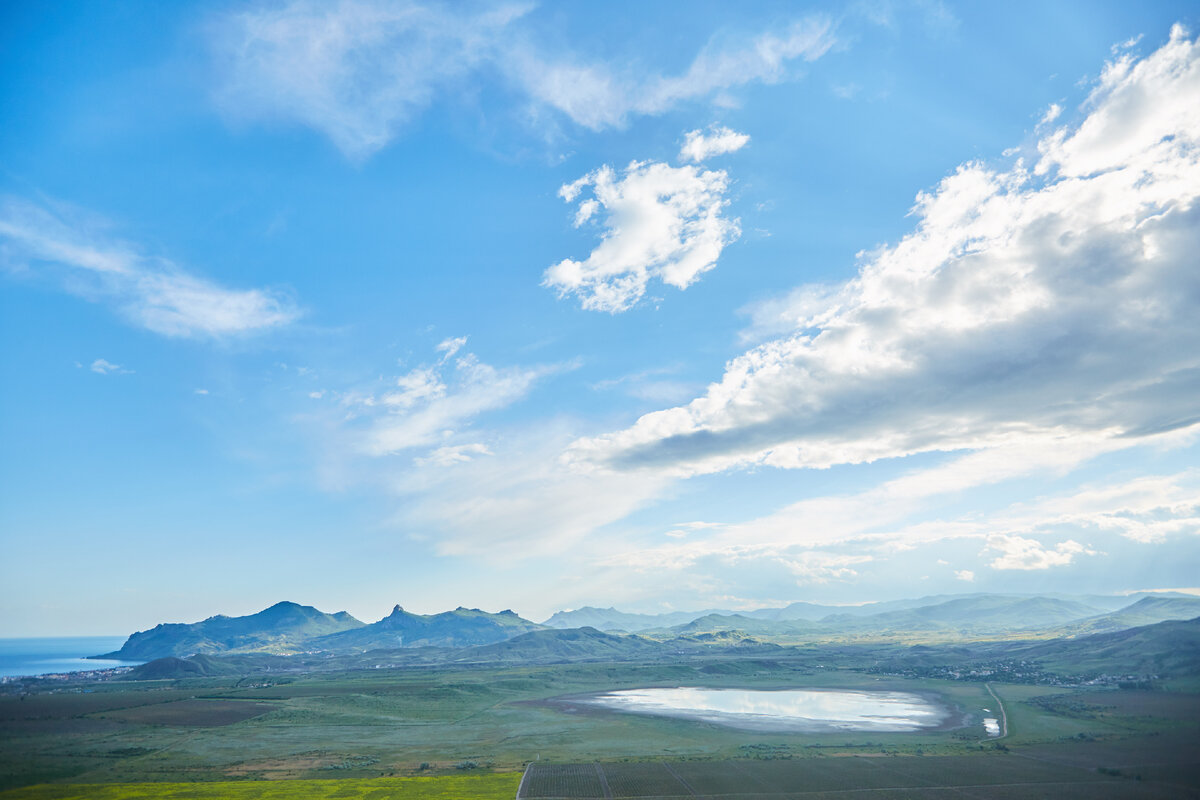 Oh that amazing view. Once climbing here, you fall in love with these extraordinary landscapes for life! A very philosophical place, not earthly landscapes, and those who were here will immediately confirm this. It seems to me personally that I want to come back here every time again and again, especially since the ascent here is very simple and by any car.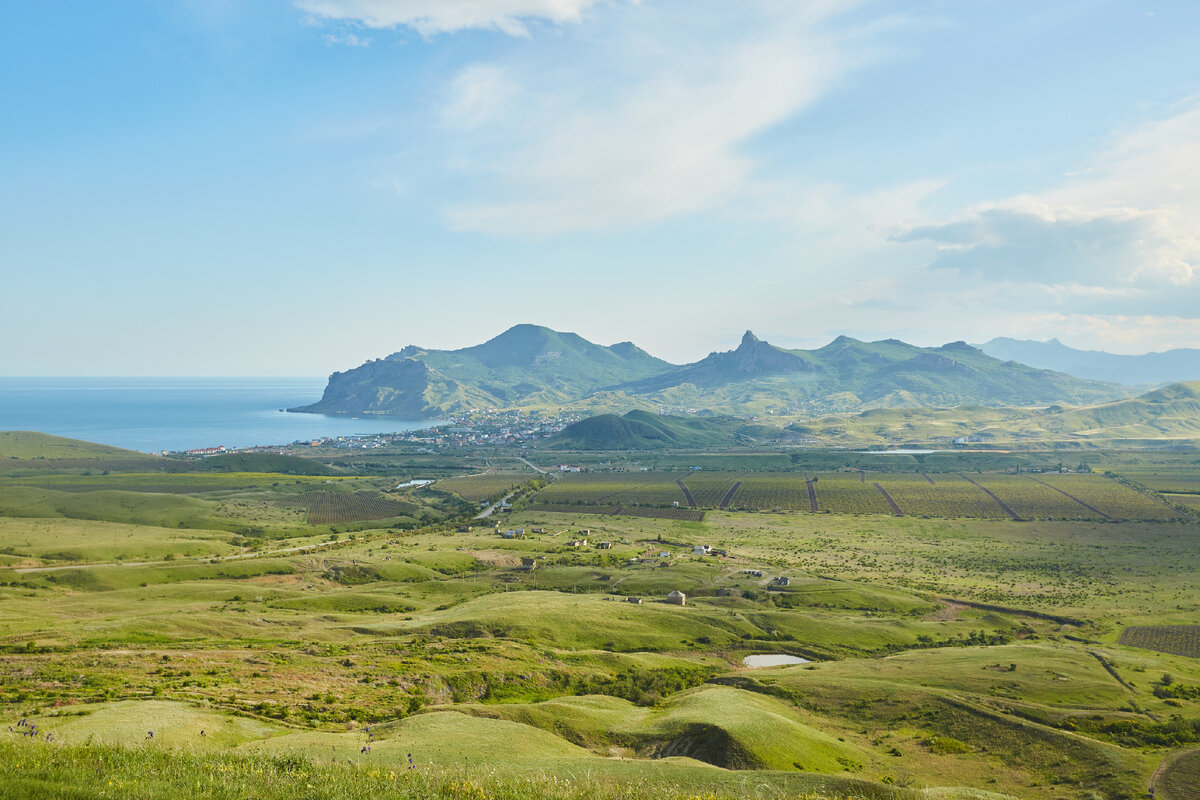 We drive from Podgorny to the fork Yuzhnoye — Koktebel, the road with the sign «Flights» will go to the right. We drive along this road and come to the Pioneers and Romantics of the Sky stele and enjoy these views and endless expanses.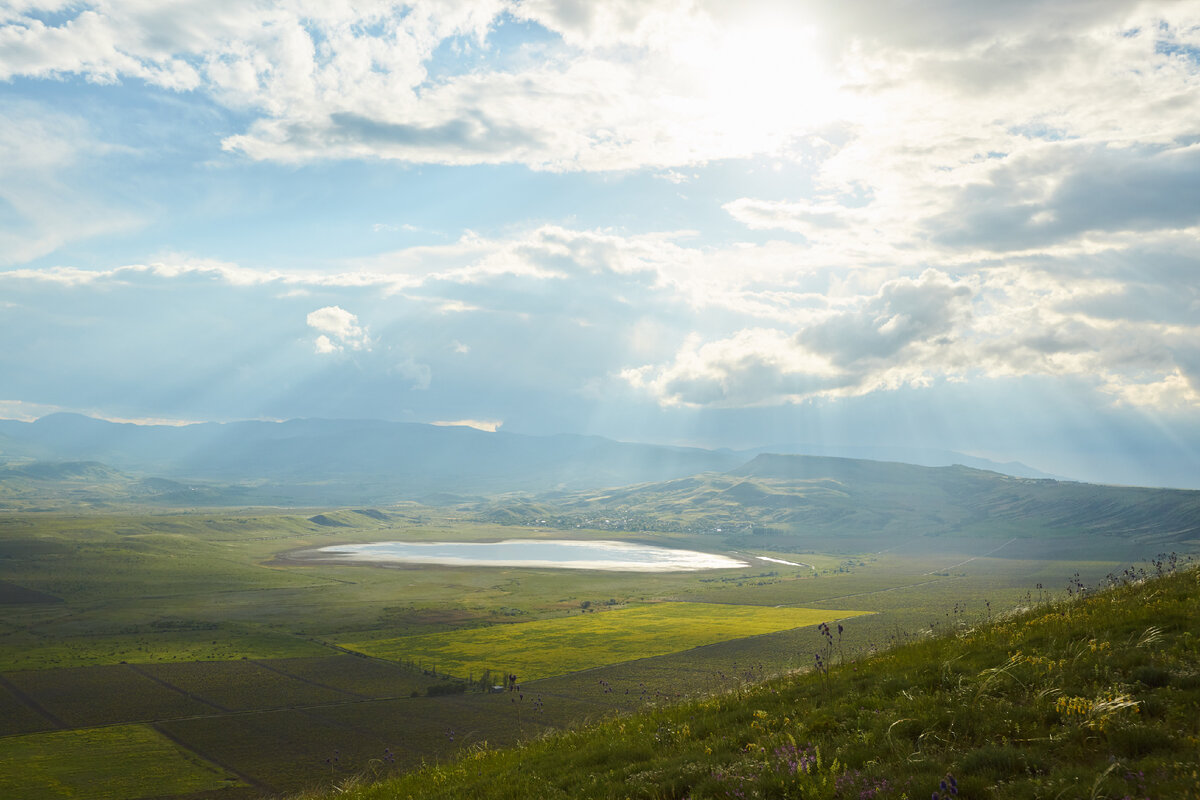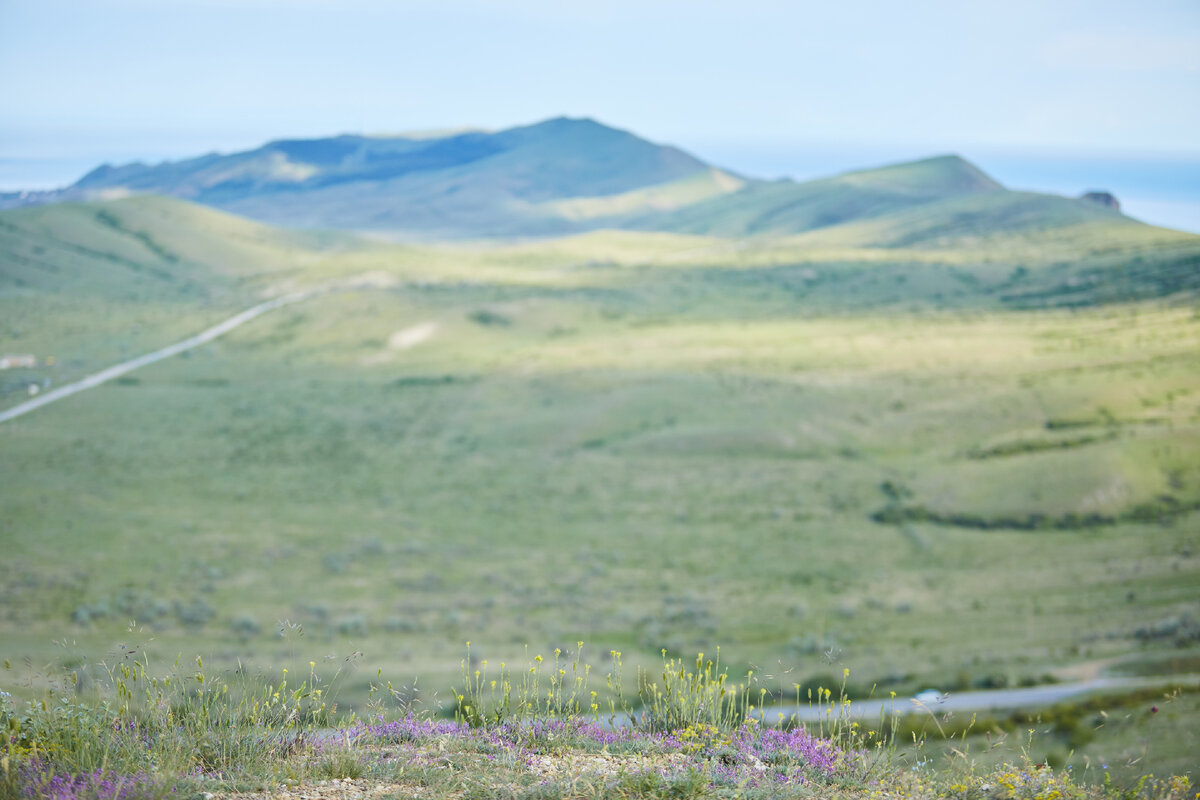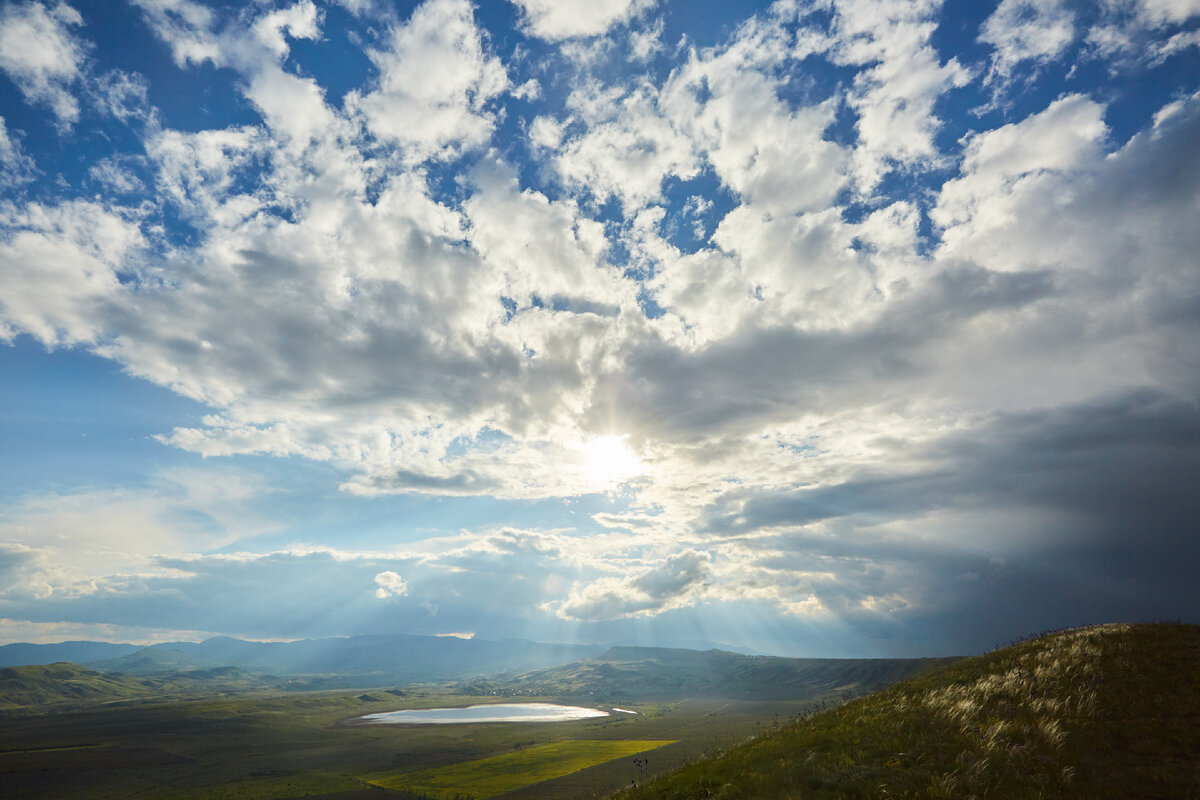 The official name of this mountain is Uzun-Syrt (long ridge). The 45th parallel passes through it. Mountain Klementyev began to be called only in 1924 after the death of paraglider P. N. Klementyev here. The height is about 130 meters. The length is 7 kilometers.
It is this mountain that is called the place from which domestic paragliding began. The first meeting was carried out in 1923 and further on the rise. Not far from this place, a flight school was formed, from which many famous engineers began their journey.
As for the mountain, in terms of aerodynamic properties it has no analogues in all of Europe. That is why it attracts so many fans of this sport here.
The monument to the Pioneers and Romantics of the Sky was erected in 1973. Since that time, it has undergone changes and we see a modern version.
View in all directions unearthly. On one side you can see Kara-Dag and the Koktebel valley. Everything is in the palm of your hand. When the clouds descend on the valley and cover the land and the seashore, the spurs of the Kara-Dag stick out of the white milky foam. The picture becomes magical.
On the other hand, Martian landscapes, no less. Feeling like you're on another planet. Military radars in large white «balls» on the cape add space color to the picture. Down in the valley are lodges and grazing animals. Peace and quiet. If there is no wind, then you can stay here indefinitely. But it is precisely for the wind that paragliders love this place.
In the spring, there is a special picture here, peonies begin to bloom. The entire slope of Mount Klementyev is covered with bright red spots. I think spring is the most beautiful time to visit. End of May or beginning of June.
Place coordinates: 44.999426, 35.270978
Read and watch also in our Zen:
UNIQUE MOUNTAIN 50 KM FROM KRASNODAR. Three with a camera explore the sights of Sober Bash.
Such a romantic Tarkhankut
Cave city Eski-Kermen
Cascade waterfall on the Lago-Naki plateau
Funa fortress in the Crimea. So many misadventures for one fortification