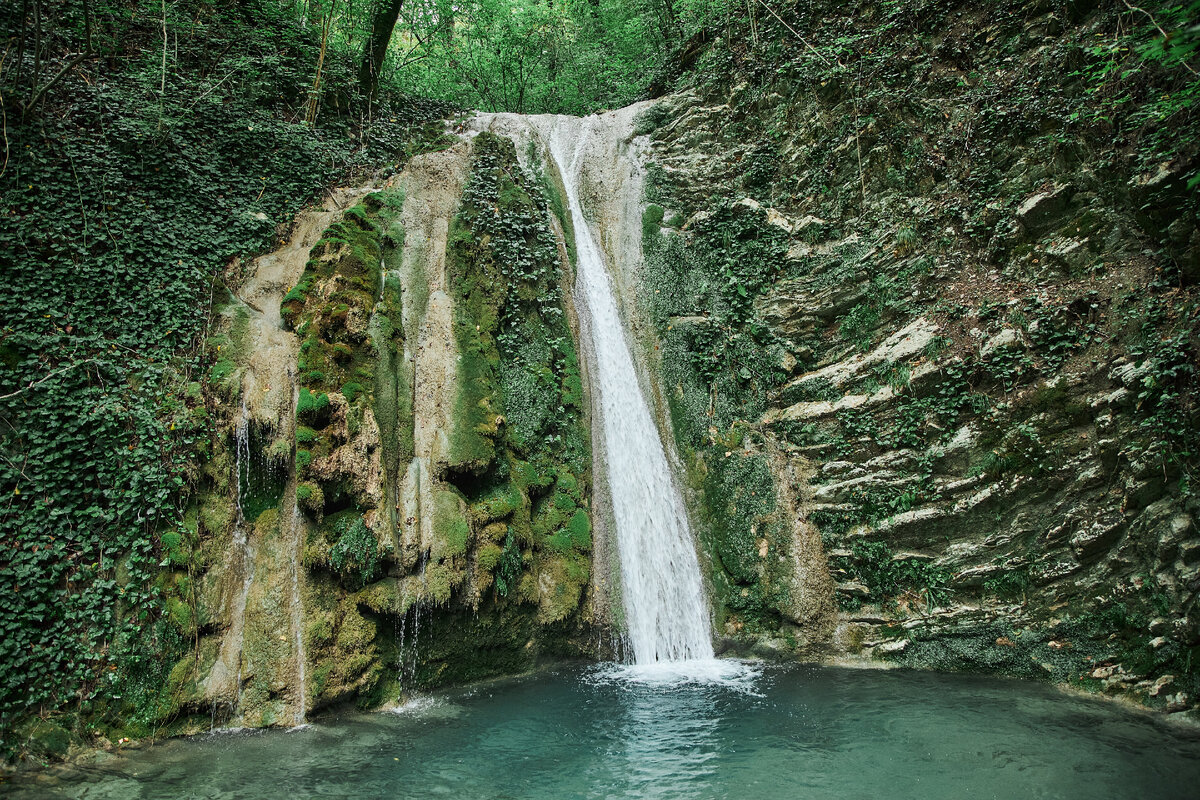 We went to competitions in Sochi (Husband Mikhail and son Yaroslav are engaged in triathlon) and on the way we stopped at a place called Mamedovo Gorge. Of course, in autumn and winter, the route is very limited, you can't go along the river, you can't go up to some waterfalls, the water is icy. I flew by a drone to shoot a video, but this is such a view from the side rather. But despite the "off season", we are very pleased with the visit and recommend it as an autumn route.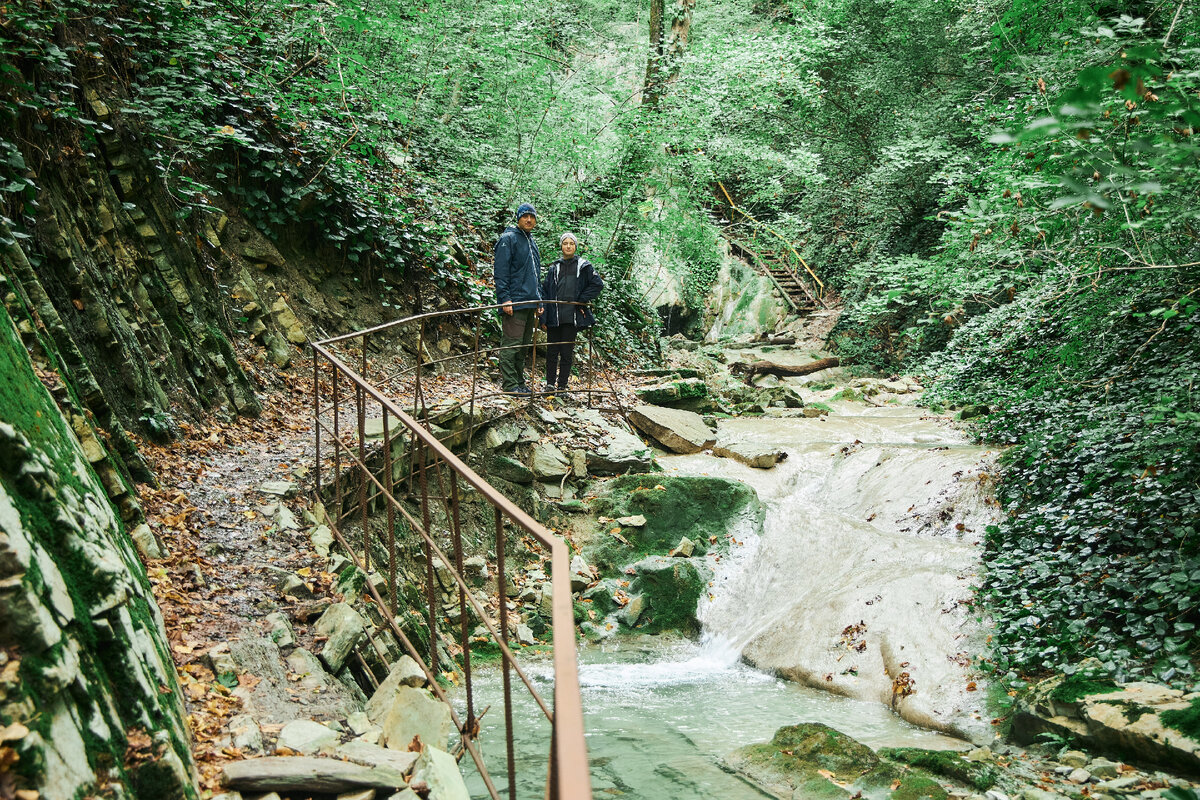 There is a legend that this gorge is named after the elder Mamed, who managed to protect his Circassian village and its inhabitants from the attack of the conquerors. According to some sources, they were Turks, according to others, Byzantines. Apparently, the time of the events in the legends is also completely different. The inhabitants gathered and went to the mountains, and only Mamed remained in the village. The invaders saw that the village was empty, began torturing Mammad, and he allegedly agreed to point out where the residents had gone. Well, then, as in the story with Susanin, he led them in the other direction. He led the enemies into the gorge, they realized that they were deceived, and Mamed was killed there. Later the gorge was named after him.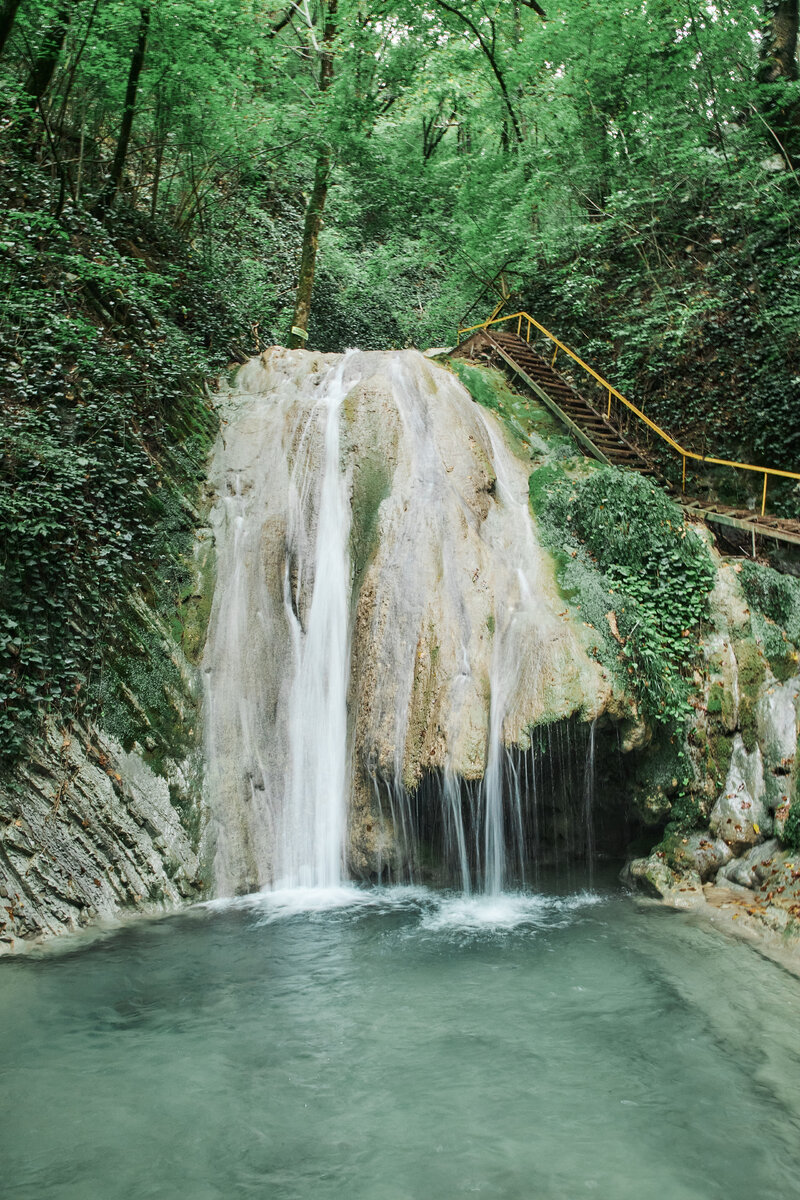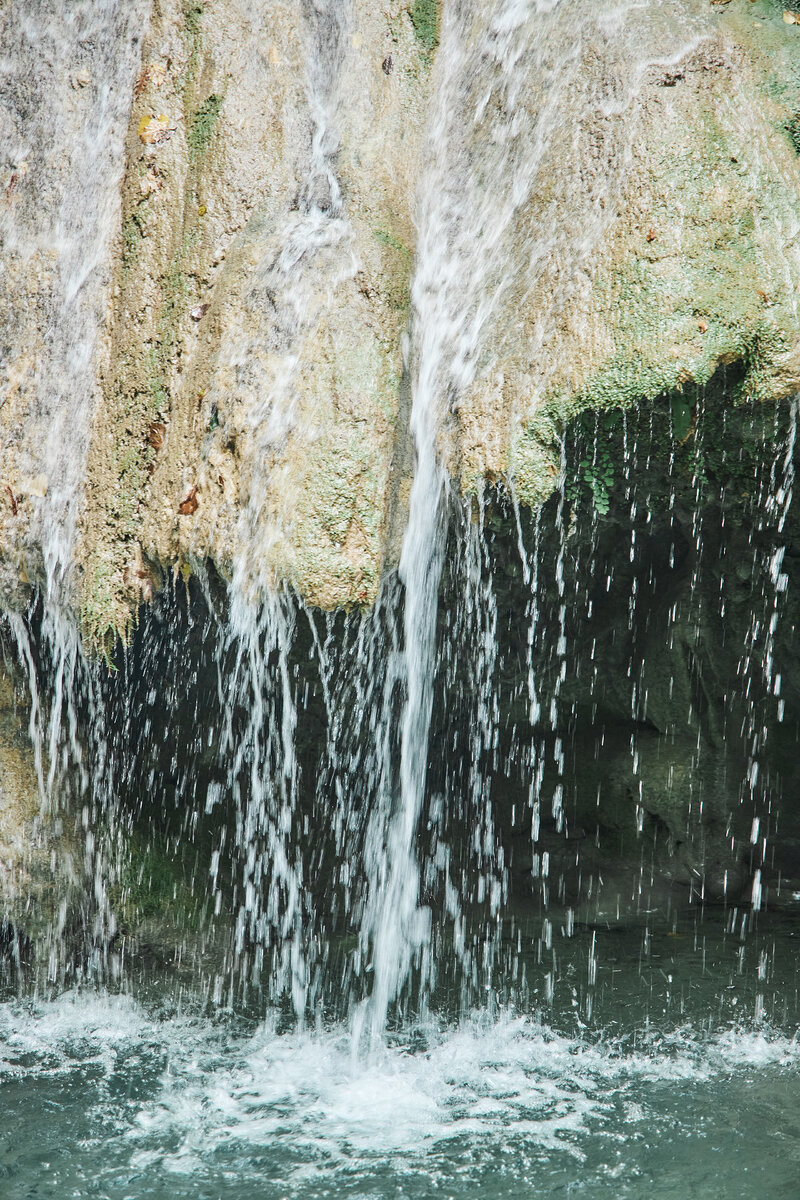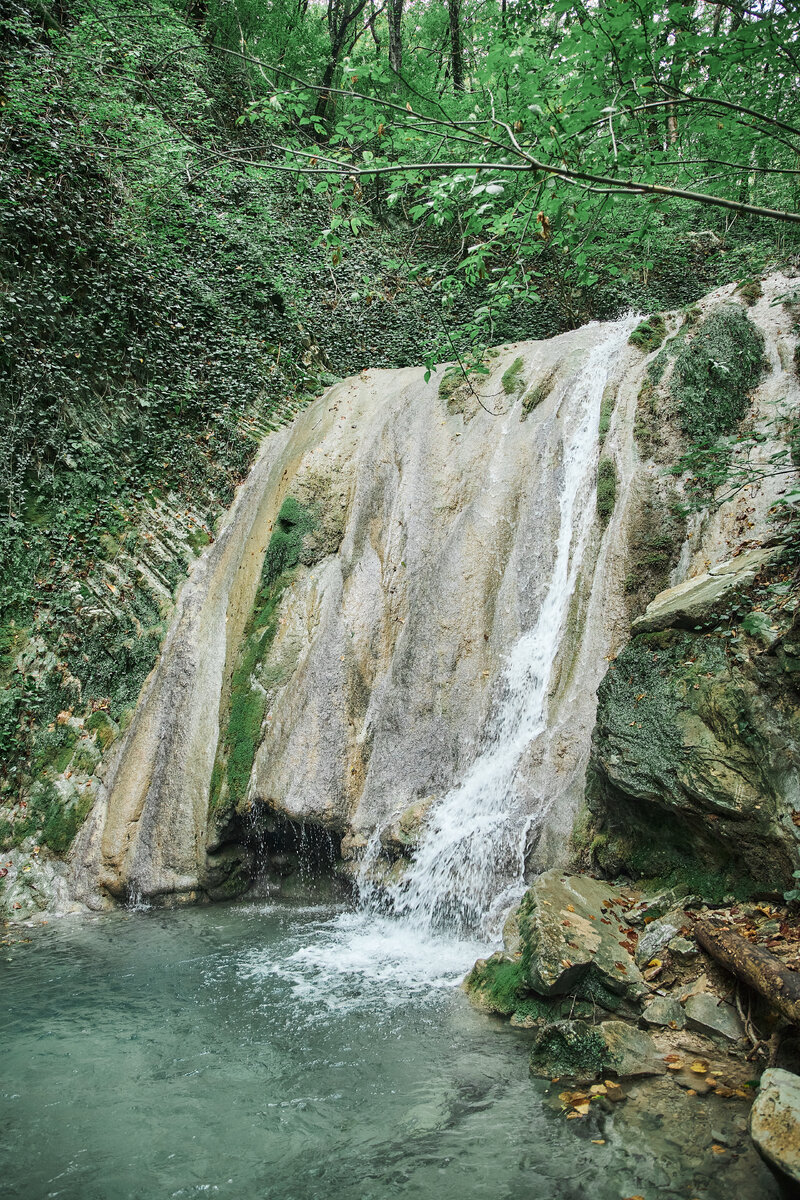 The Mamedovo Gorge is located on the Kuapse River (boar river), between the Asheisk and Bezymyanny ridges. The tourist route involves visiting four waterfalls and walking along the gorge. The water was quite high and icy, they could not pass through the water into the gorge.
The water seems to be "high", so that you can't go along the river, but at the same time it's low for a walk on a Sapa. This gorge and this river are not for Sapa.
Now let me tell you about my impressions. From the very beginning of the route, a small cat followed us. Nice one, kind. Obviously local.
And for some reason he fell in love with Yarik's pocket
. Warm, dry, pleasant… And so I traveled the whole route in my pocket. When we got back to the car, the cat got his tasty treat and went to check the pockets of the next tourists
.
In general, the place is wonderful. Prior to this visit, we were here 12 years ago, the place has changed dramatically, mainly in the direction of security, railings, passages and stairs. Moving is now calmer, even in such a period when everything is wet and slippery.
The cost of visiting is 200 rubles, but this is in the summer. Since we were here, to put it mildly, in the off season, we walked along the route for free.
Mamedova Shchel, Lazarevskoye
43.962110, 39.320786
Friends, please express your opinion about this article by commenting and liking, I will be very grateful to you! Thanks to
Read also in our Zen:
Sights of the Krasnodar Territory. List of interesting placesTHREE WITH A CAMERAJuly 10 Volkonsky dolmen. Interesting around SochiTROYE WITH A CAMERAJuly 21 Agur waterfalls, Eagle rocks and Prometheus grotto. Sochi. THREE WITH A CAMERA July 13 Vorontsovskaya Cave. A large and very beautiful cave in the SochiTROE region WITH A CAMERAMarch 22, 2021