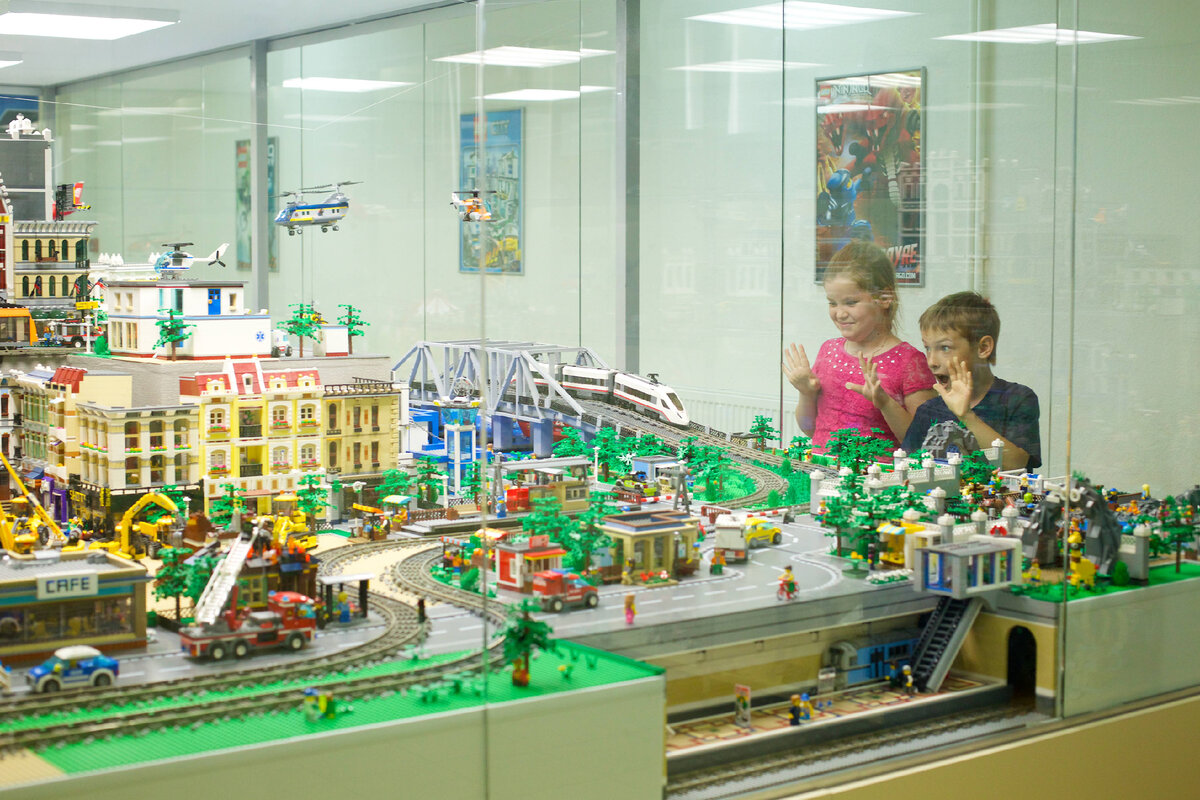 We flew to Moscow and first of all, literally from the airport, together with our things, we rushed here. How my son was looking forward to seeing this museum! Children's dreams must come true. This is not the only Lego museum in the city, but then we didn't hear about another, or maybe it didn't exist then. The collection in the museum is private.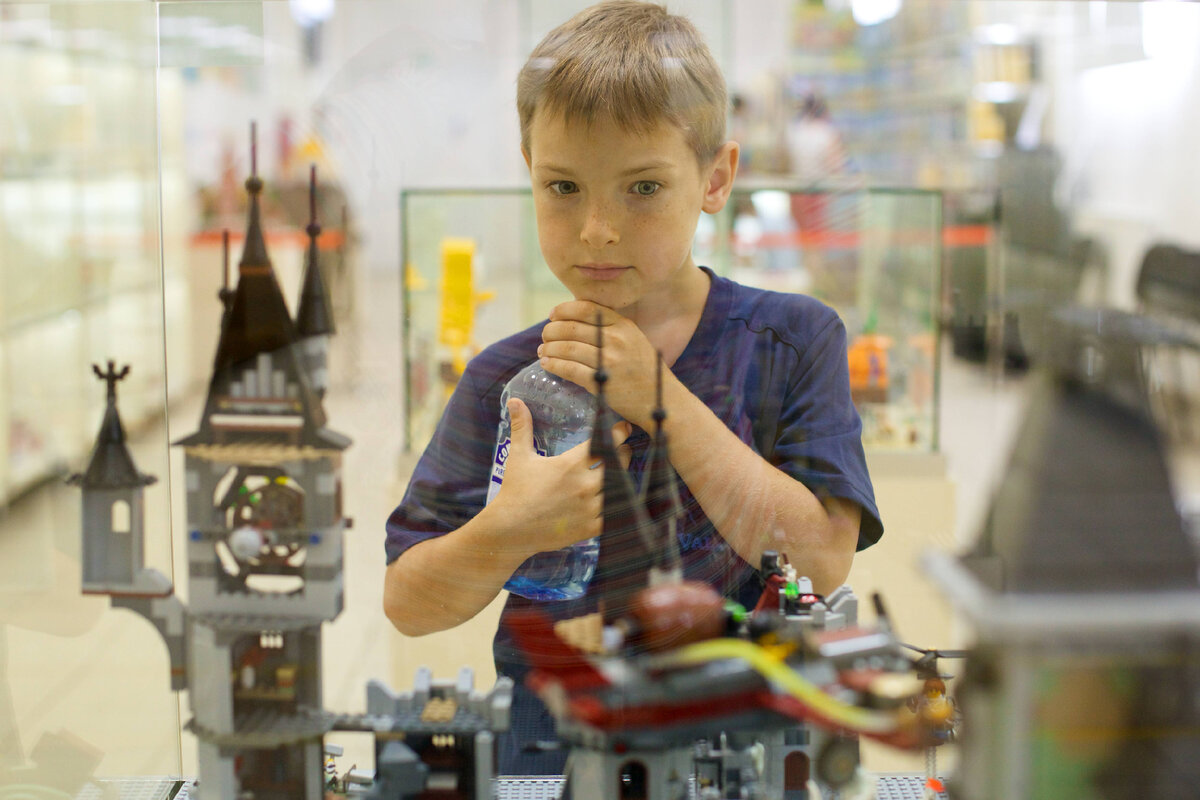 Our son grew up with Lego. From the age of 3, it was at first the Duplo series, then they switched to standard parts, then the complexity increased, and by the age of 7, the son was assembling the most complex Technic. We bought him a set with motors (I don't remember the name) and the era of homemade products began. The teacher from Lego-based construction classes also helped in this. Moreover, they designed from scratch and studied various types of mechanisms based on this constructor.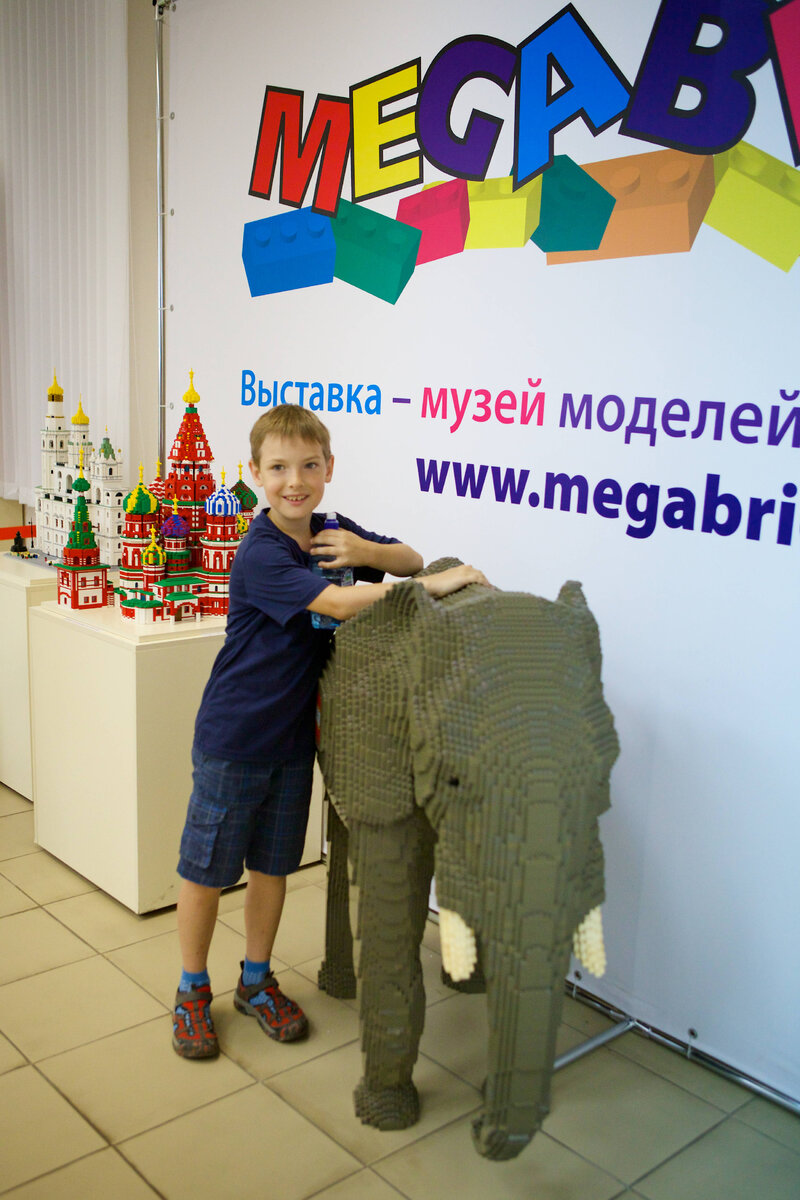 In general, the eyes were burning, hands without eyes were collecting Lego :))) Of course, this museum is just a delight, which the son has been waiting for a long time and wanted to visit. We found it quite quickly, even though it is located in the depths of a shopping complex not in the very central district of the city.
The museum has many collectible models and sets, divided by series.
The child immediately found some rare models that he had seen on the Lego website that had been looked through to holes:
For girls, there is also a whole stand with a series of Lego Friends. But more than the girl with whom we arrived was attracted by architecture.
It's a pity that you can't touch anything, everything is in the windows. And the pens itched, especially it seemed to the models from the Star Wars series. It is incomprehensible to the mind how many details there are and how long these structures were assembled.
Well, at the very end of the exhibition hall there is a huge model made of Lego. And its peculiarity is not that it is so big and wildly attractive, but that by pressing the buttons located along the perimeter of the layout, various parts of it are launched. And everything starts to move, buzz, fly and ride. Children are delighted, mothers are delighted for happy children.
What good fellows that have created similar place for children. Of course, the minimum cost of tickets is unlikely to quickly pay for it, because the collection is priceless. But it's better for people to see than just standing on the shelves at home.
Museum address:
Moscow, st. Khalturinskaya d. 11 (5 meters from the 1st entrance)
Friends, please express your opinion about this article by commenting and liking, I will be very grateful to you! Thanks to
Read and watch also in our Zen:
Moscow paleontological museum. A visitor's view of the exhibition.
Moscow in 2008
USSR Museum in Sochi
Zoological Museum, a unique exposition.
Kitai-Gorod wall