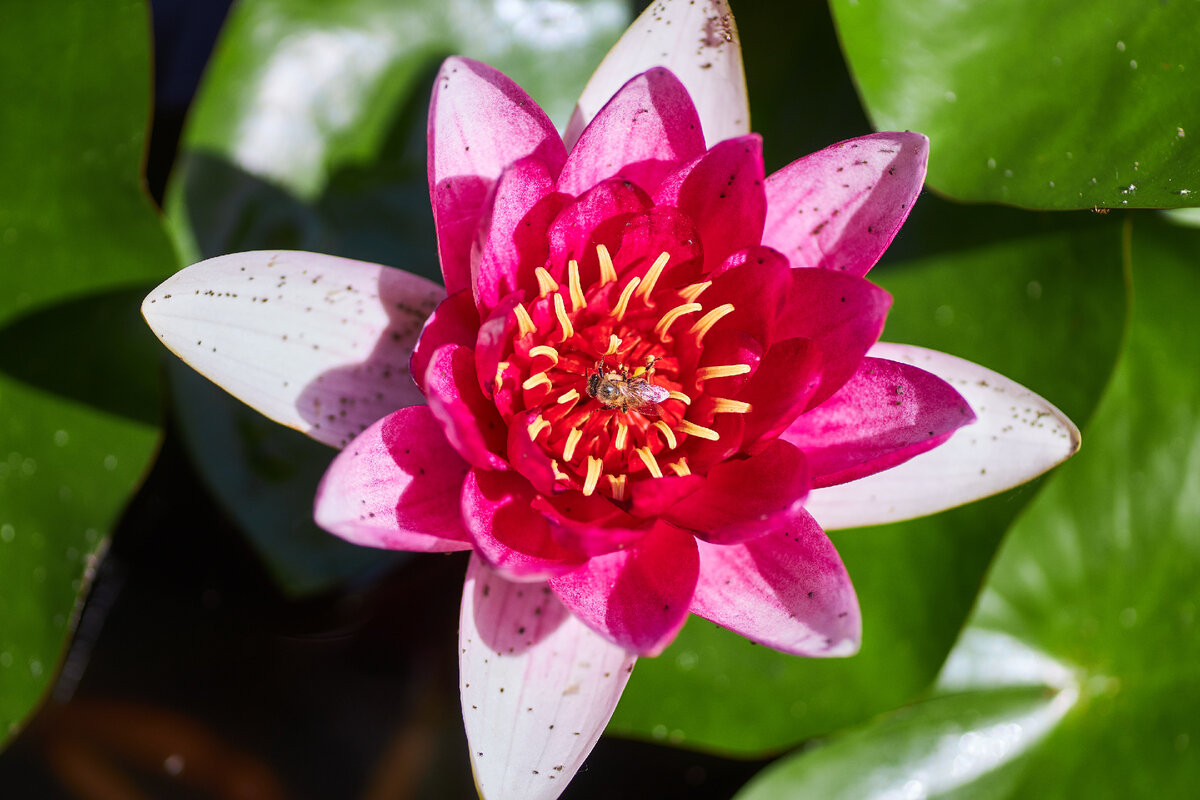 My son and I were sitting in our Dakhovskaya and the idea came to illuminate the surrounding villages with our and your attention. Small and distant, as well as quite large. And while studying the map in detail, we stumbled upon such a wonderful place. Naturally, they immediately rushed off.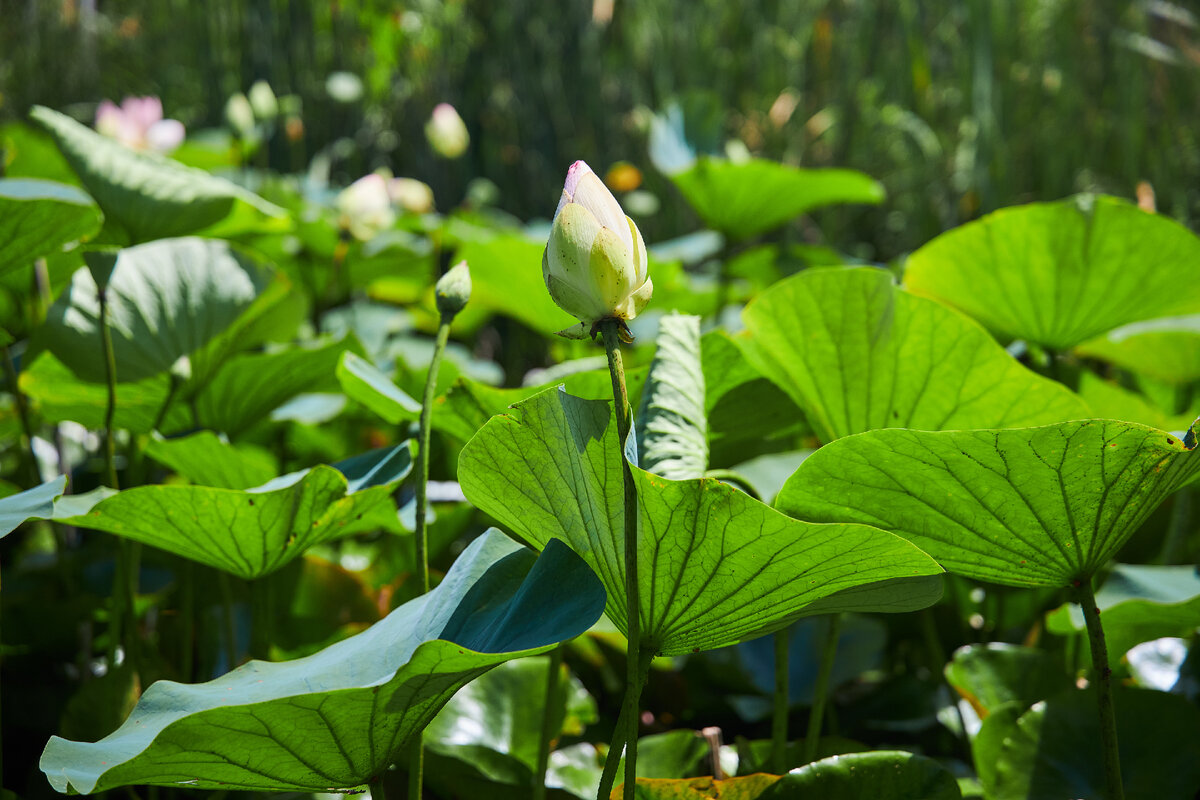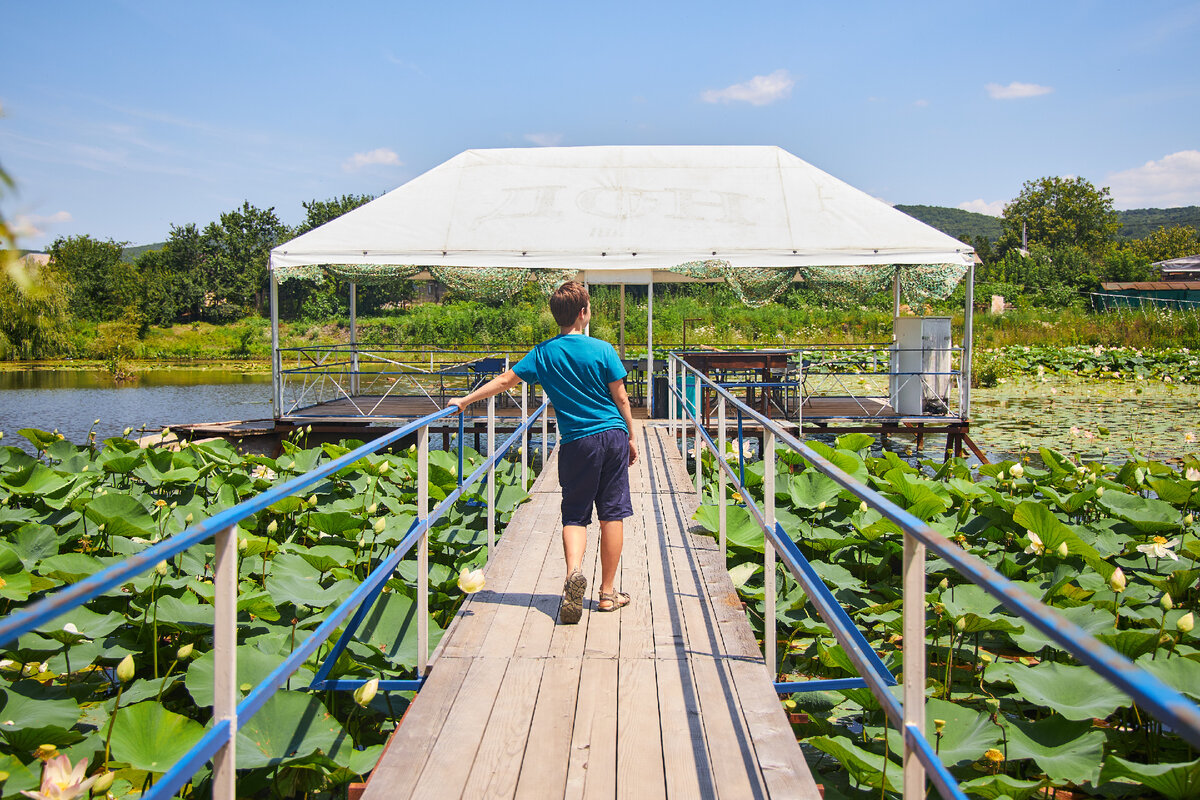 In the village of Tulsky, which is located in Adygea near Maykop, there are several more sights worthy not only of visiting, but also of close attention. I will tell you about these places in the very near future. Today I will tell you about a wonderful lake with magical flowers.
This miracle lake is located, as I already wrote above in the village of Tulsky, we drive by car right to the lake itself. The territory is very clean, well-maintained, good parking and they drink delicious herbal tea. The territory is open from 8 a.m. to 10 p.m., but as I was told by call, you can arrive earlier if you have a global business, for example, shooting lotuses and water lilies at dawn.
Many, by the way, do just that, shoot time-lapses of the disclosure of these beautiful natural creatures.
Water lilies are deep pink, lotuses are lighter. If you decide to come, then do it before 11-12 noon. Later, the flowers begin to close and you may not find the beauty itself.
On the territory there are gazebos, some going into the water. They can celebrate holidays with a small company. And also a raft, they ride on it and there is an opportunity to swim up to remote places of the lake and see the flowers there. I recommend the place!
The village of Tulsky and a piece of the lake The village of Tulsky and a piece of the lake
You can see about this lake in the video:
Lake coordinates:
p. Tulsky, st. Embankment 3, a
44.506859, 40.165524
Read and watch in our Zen:
THREE IN A BOAT. The whole family on a kayak in a stormy river. Rafting down the Belaya river in Adygea.
Waterfalls of the Mishoko River in Adygea and two interesting grottoes
GOT AWAY, COULD NOT RETURN! Adventures in Abrau and Durso.
About the Museum «Geometry of the Living» and an amazing teacher of mathematics
Element on the river Dakh in mountainous Adygea