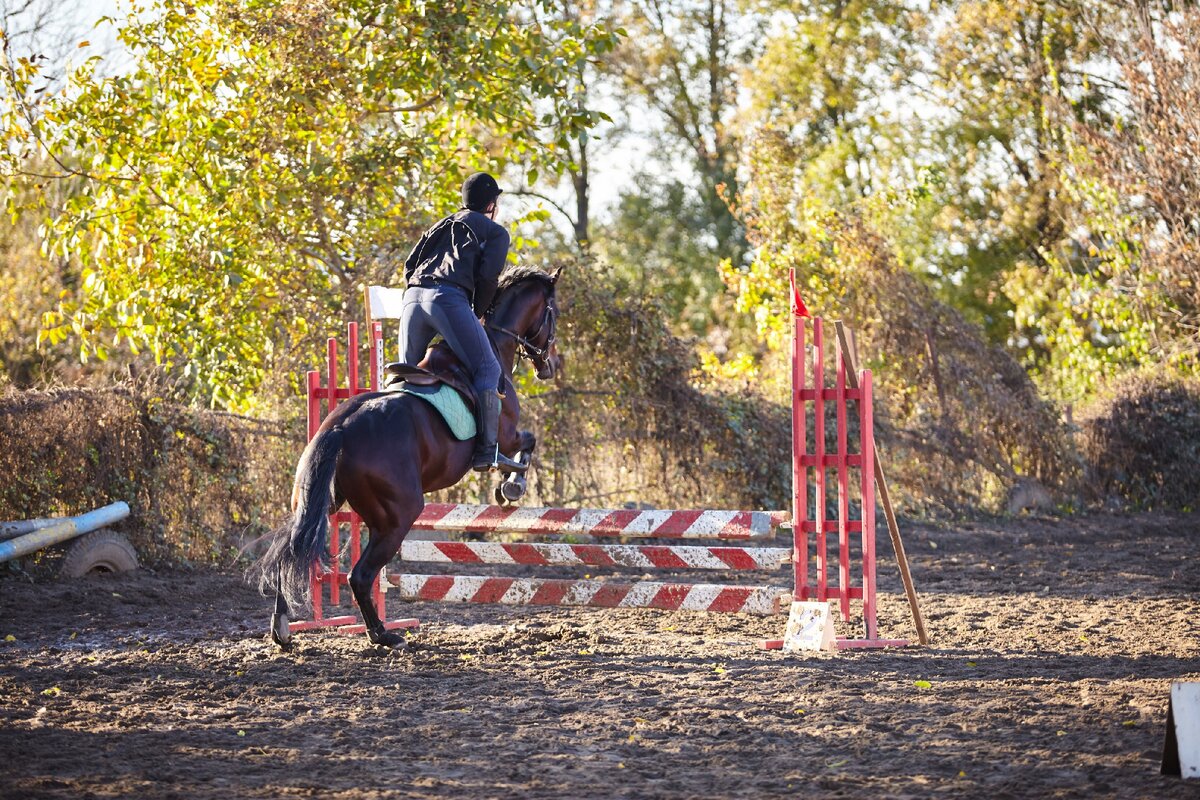 Due to the fact that my husband Misha was engaged in pentathlon, we often visit hippodromes. In most cases, these are competitions, since equestrianism is one of the five components. Let me remind you that the other four sports are fencing, running, swimming and shooting. After Misha ended his sports career, he left for himself only fencing (just for himself), running, swimming and added a bicycle, thereby moving on to triathlon.
Equestrian sport is of course a very noble and beautiful sport. As Misha tells, an athlete can be given absolutely any horse, and that one can already be with absolutely any character, both docile and violent.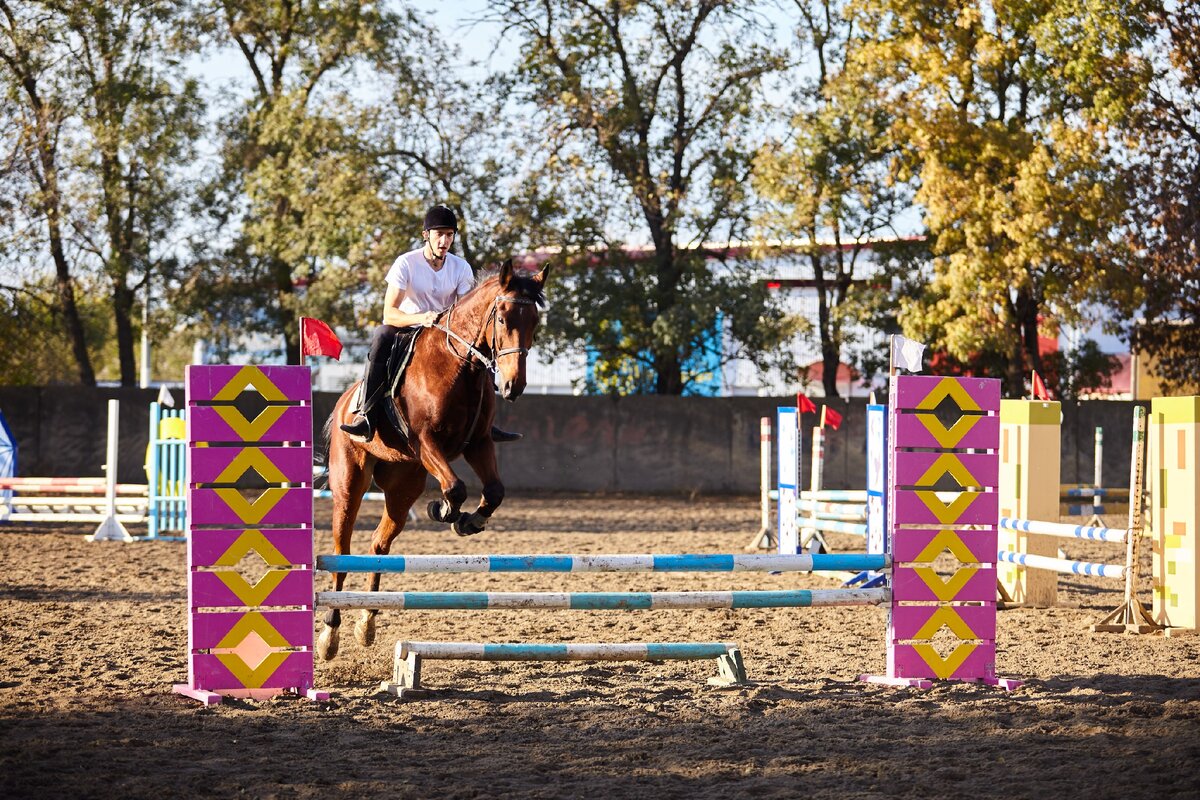 It's good that competing points depend on all five sports))
Even with a very young son, we came to the hippodrome more for Misha's nostalgia for his favorite sports event, walked between the rows in the stables and showed the horses to the child, how they rest, eat and how other children, of course older ones, take care of them.
It seems to me that by showing the child a lot from childhood, we thereby kindled in him a fire of interest in everything in the world. How few interested children are now, more and more often the child's head is occupied with endless cartoons and "educators". And the main thing for a child is to see, to see a lot, this is what develops his brain better than any activity in stuffy rooms.
I think that the presence of children at sports competitions and in places where sports are played is quite motivating, especially when children are competing. I will not touch on the topic of well-known team sports and the topic of fans, this, I think, does not add any pluses. Here the sport is studied from the inside …
Read also on our blog:
Workout and fitness in everyday life
Boy's first sport
Cool motivation for sports