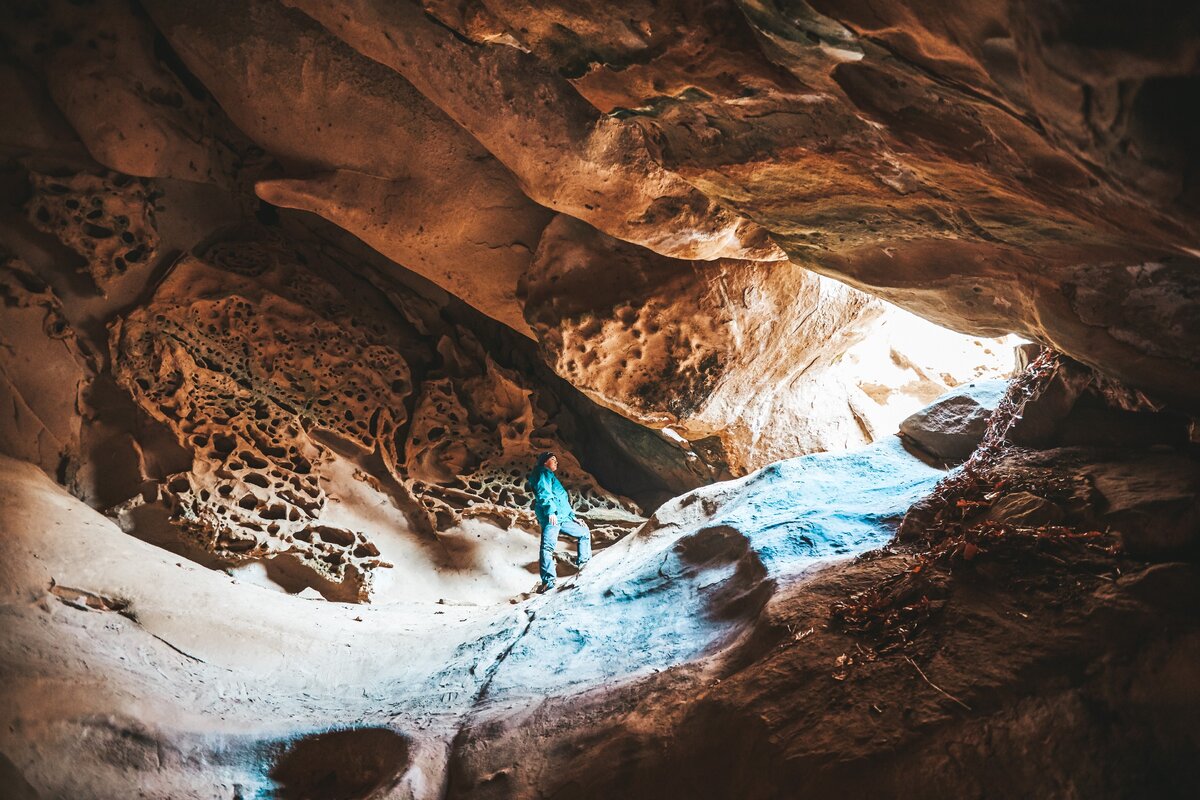 An interesting sandstone rock formation, similar to the texture of cheese with holes, is also inside a through grotto. Such a "pattern" was formed due to the weathering of the rock.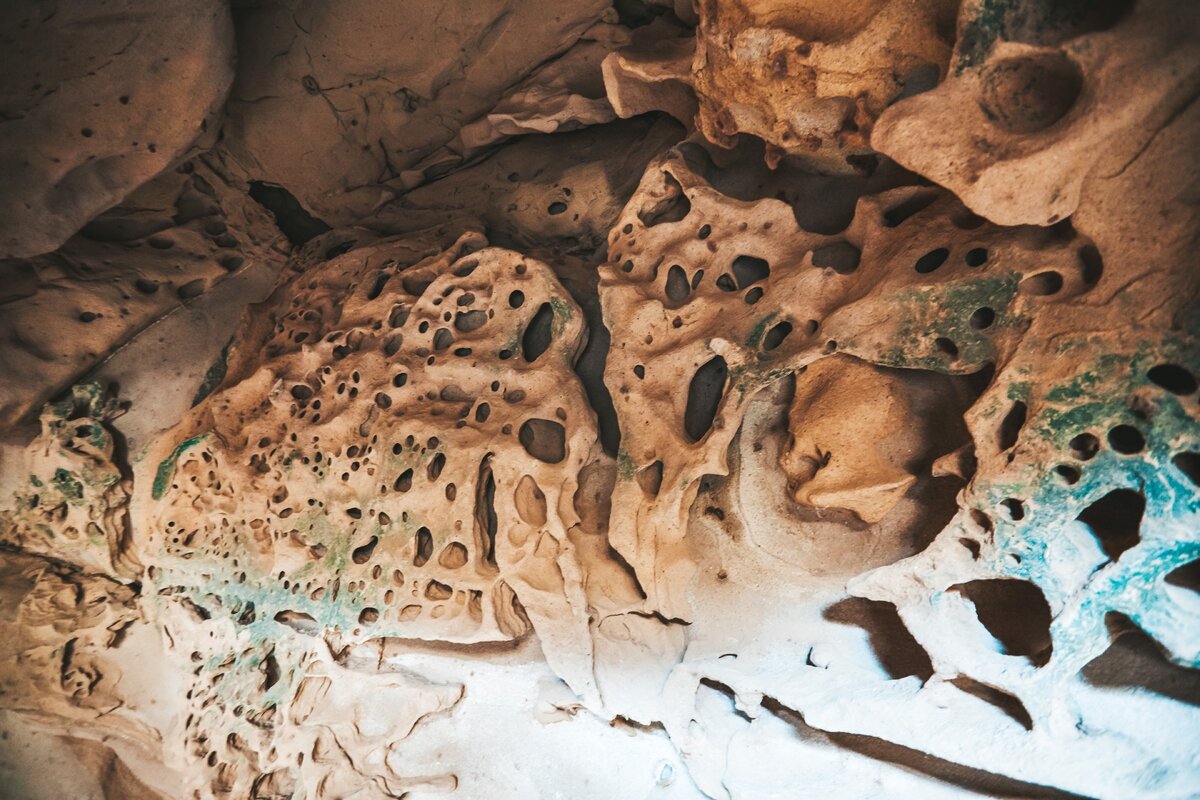 We left our car on the side of the road where we could get to. Then we climbed on foot, the road was about 2.5 km long, plus or minus the distance from the road to shoot beautiful rocks along the way. And there are many interesting things along the way, various rock formations and two waterfalls on the Kutanka River. On the last leg of the journey, there is an ascent along an iron cable, but there is no need to be scared, small children can do it quite well. There are also a lot of roots sticking out, climbing like stairs.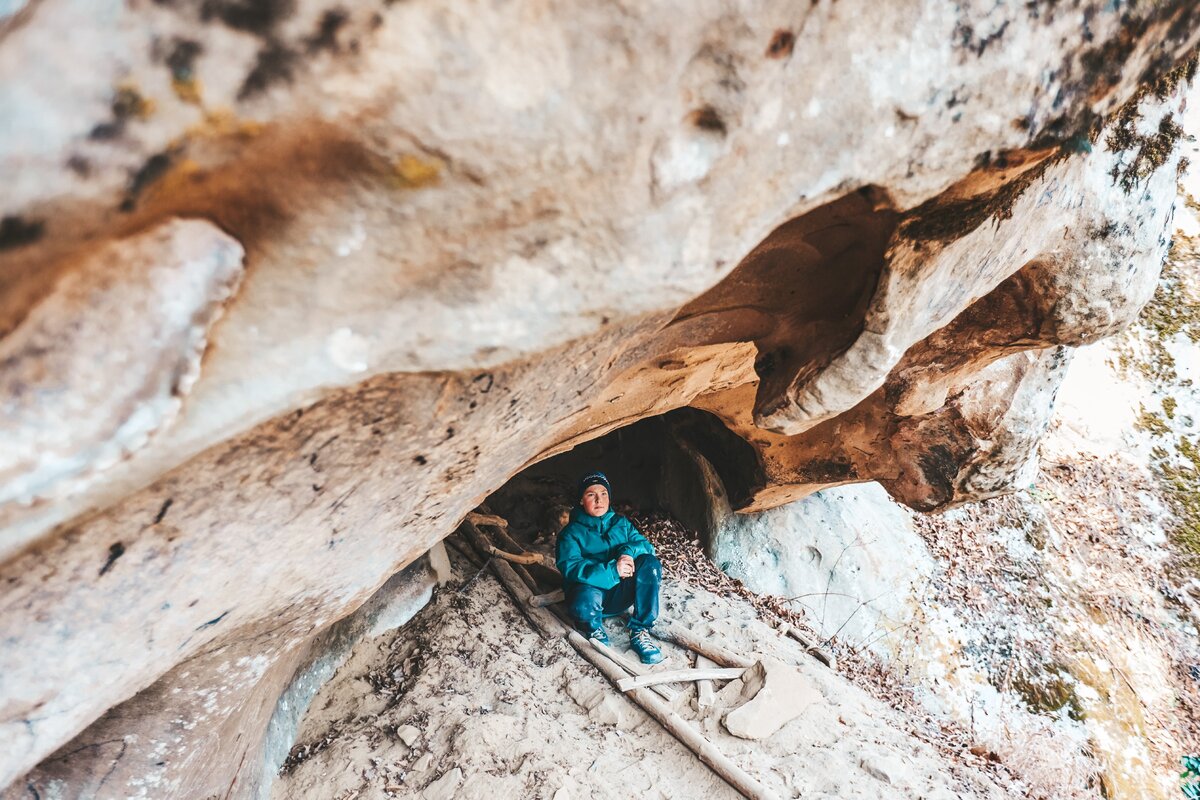 In the grotto itself, movement is hampered by a large amount of sand of a very fine structure (almost dust). Very dry and very slippery. The very smooth «floor» of the grotto is almost polished, and most likely tourists like us, also dust and sand, descended from the grotto on their haunches
and in various poses, be careful.
There is a "balcony" in the grotto where you can sit and look at the panoramic view with Mount Shekish "starring".
The whole route back and forth with rest and "photo session" in especially spectacular places took no more than 3 hours.
Cheese rocks are formed as a result of weathering of weak sandstone rocks. Sandstones in which there is very little lime, due to the effects of wind, moisture and frost, small bonds are destroyed and such "cheesy" pores are blown out by the wind.
Khamyshki village, Adygea
44.07139, 40.05979