Place coordinates at the end of the post.
A very spectacular waterfall that is worth visiting at any time of the year. In summer, a bowl forms at its foot, in winter an ice "well". A visit to this waterfall should be combined with a visit to the «University» waterfall, they are not far from each other and you can go through it both along the top and along the river.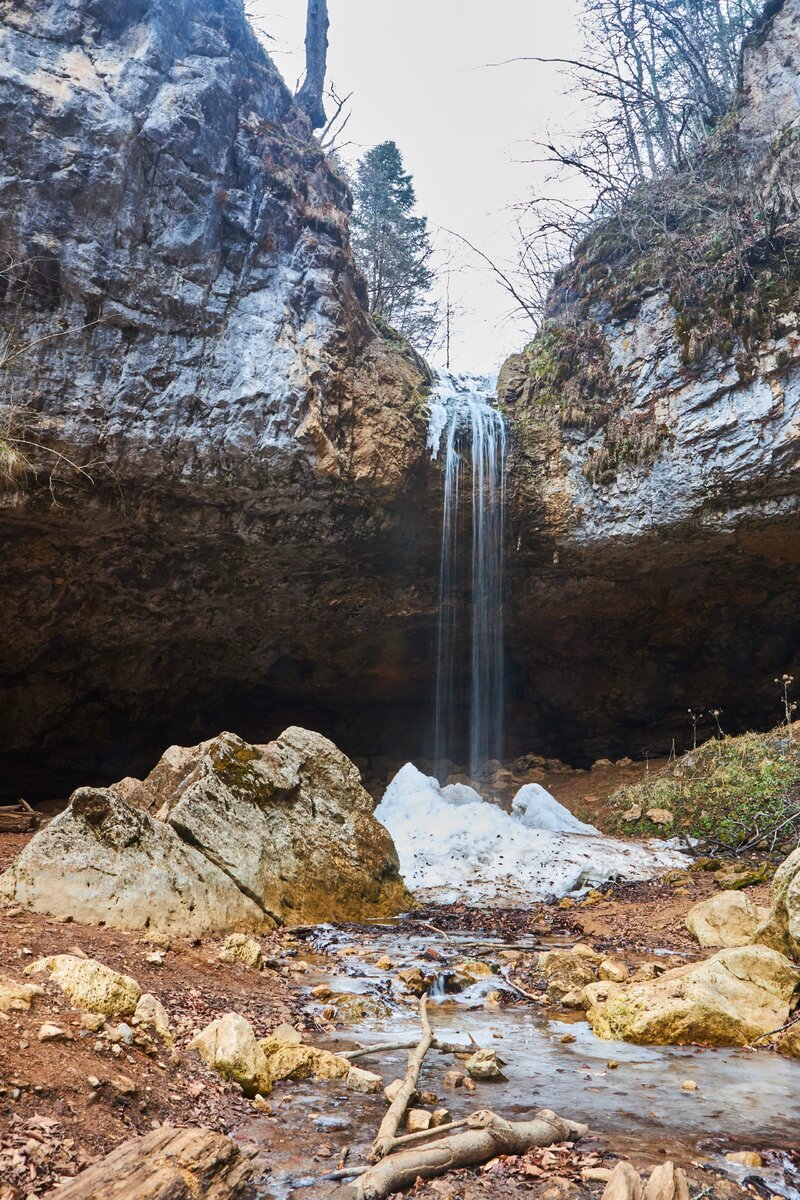 Since we lived on vacation in the village of Dakhovskaya (mountainous Adygea), we went to the waterfall from the highway to the Lago-Naki plateau. We walked 4.5 kilometers through a beech forest, on the way we ate chinarikov (beech nuts), there are a great many of them.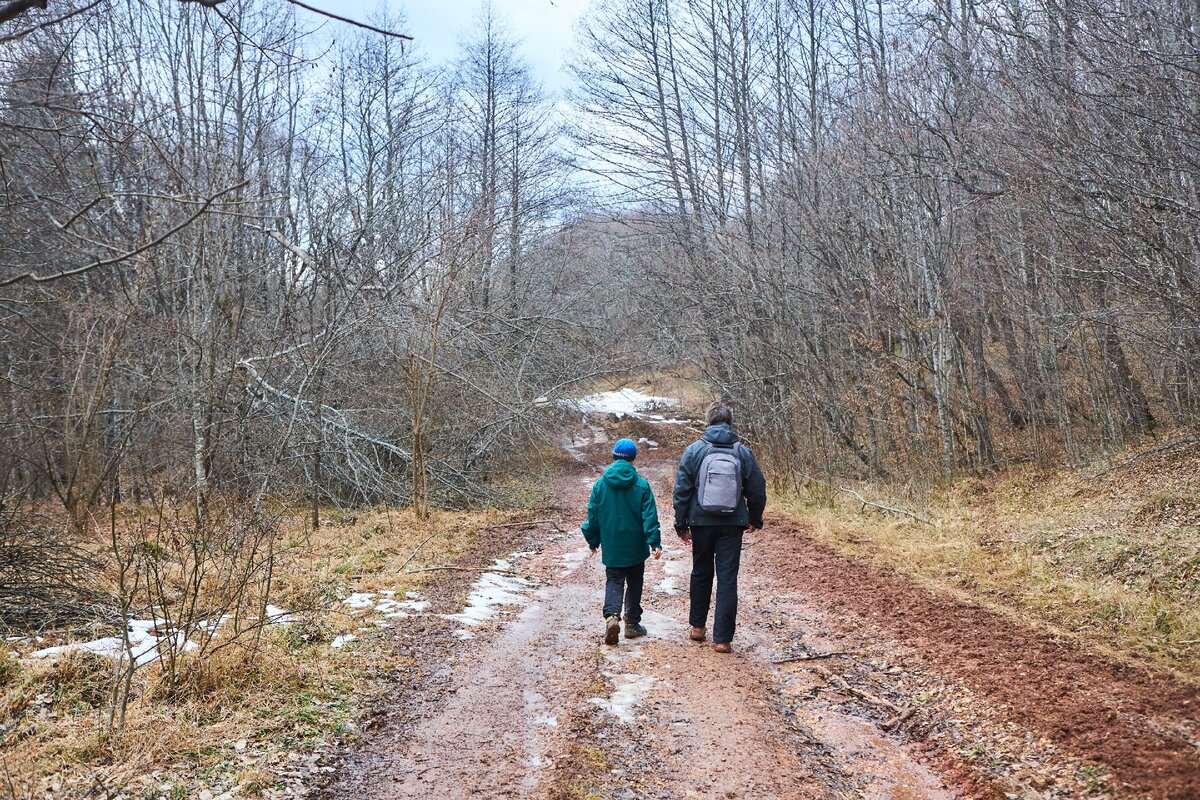 The road in one direction took about an hour, we walked slowly, collected nuts, talked, bypassed especially dirty places from melted snow.
When we reached the place of descent, we had a beautiful view of the cold winter valley of the river. The descent down is absolutely not slippery, on stones, despite the fact that the surrounding forest was quite wet. The waterfall flows down a steep cliff, under which you can absolutely freely walk.
In the place where the water falls, an ice "well" has formed, I have not seen this before.
Very effective. An icy freshness came from the waterfall. Amazing things nature does. The past year has shown a great drought. Winter + the consequences of last year gave a completely modest waterfall, usually it is more full-flowing, but still very spectacular.
Quite a lot of people go to it. After all, he is very close to Mezmay. We met about 15 people exactly coming up to the waterfall, it's popular. But we were apparently very lucky when we arrived we were completely alone.
Mezmay
44.206039 40.035362
Read also on our blog:
Frozen «University» waterfall
Dolmen «Ubinsky»
Grotto «Angel Wing»