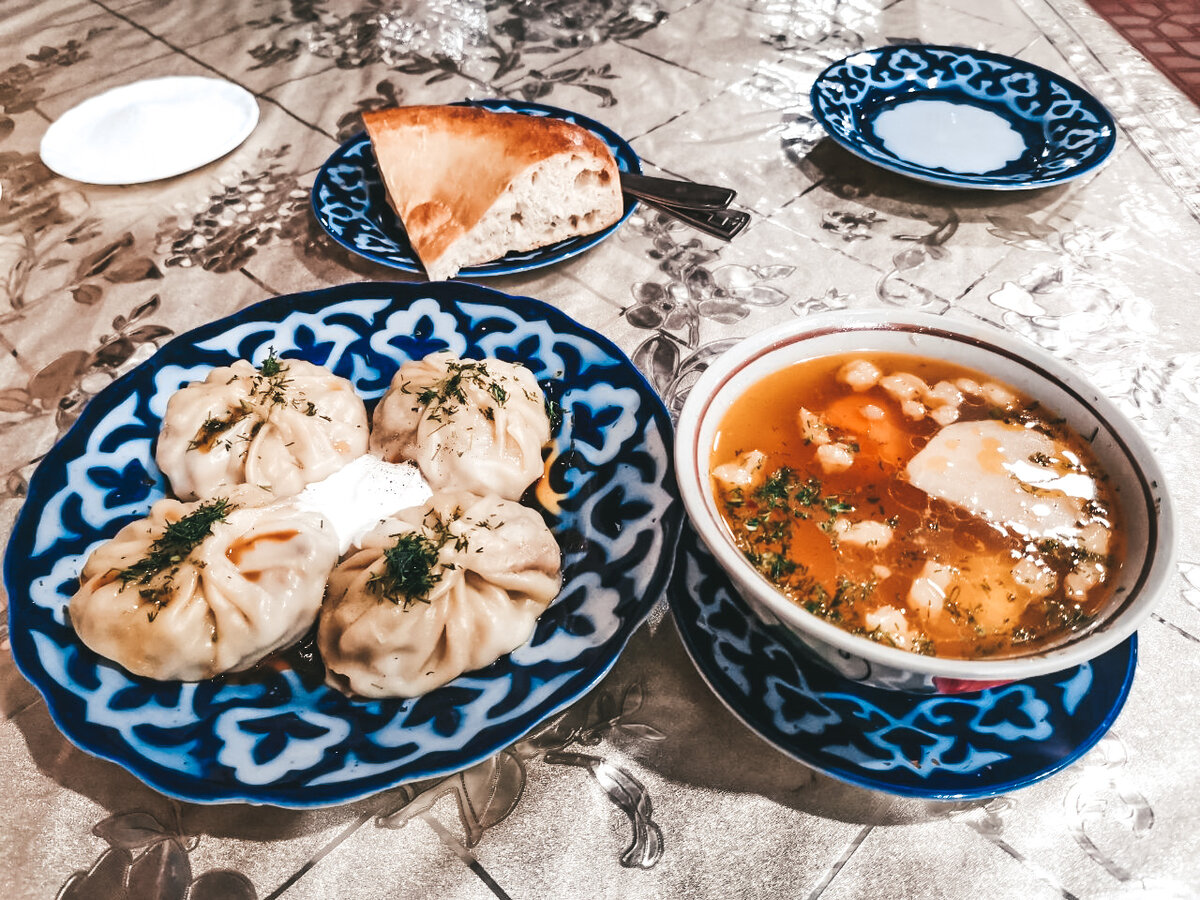 Today we will talk about cafes, national «fast food», food sold on the streets of cities and small towns and of course the famous markets of Uzbekistan. Let me remind you that Alexei, the brother of my husband Misha, visited Uzbekistan.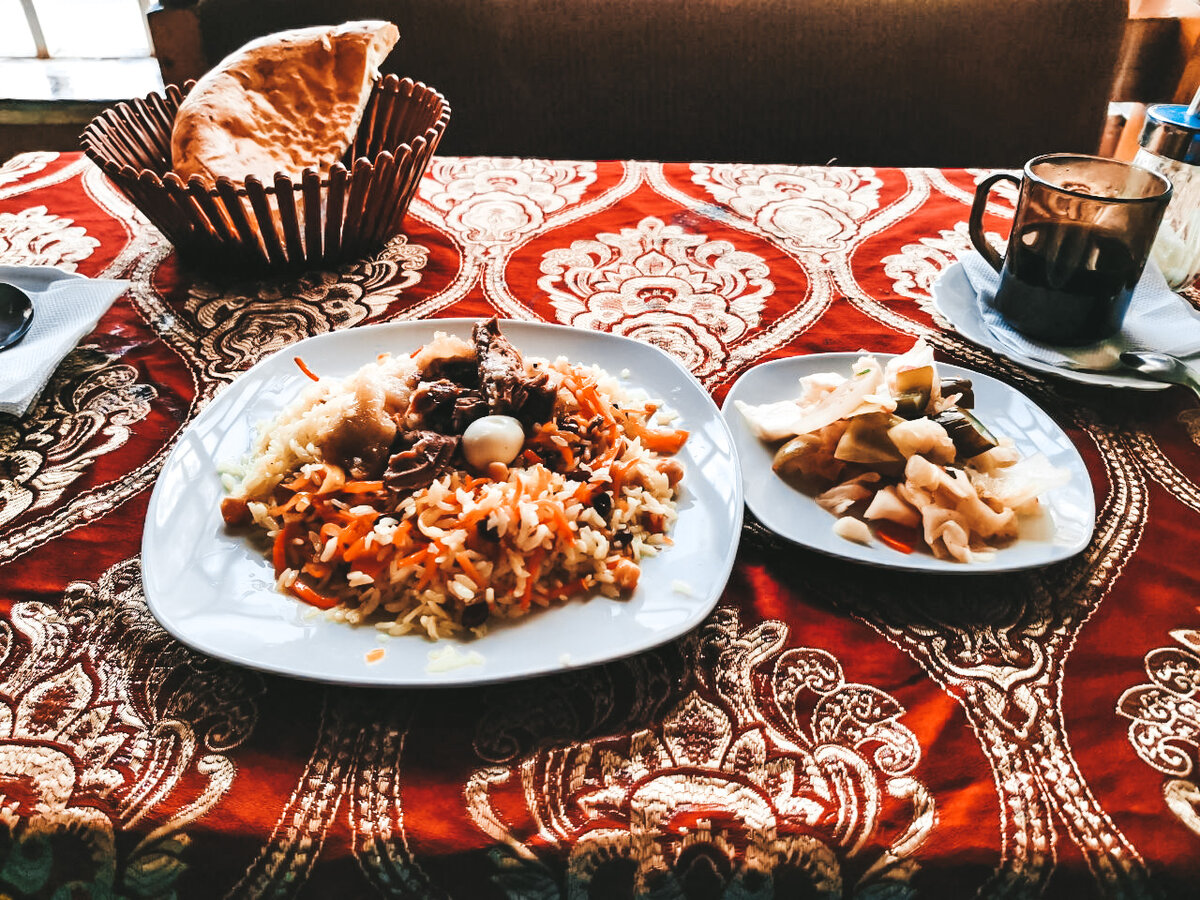 First of all, everything was very tasty, with the prefixes "incredible", "delightful" and "you will lick your fingers". Well, they know how to cook amazingly and serve spectacularly. Kebabs, delicious local broths and soups, and of course real Uzbek pilaf, fatty and with pickles, which is famous in many places outside of this country. It is clear that it was January and fresh vegetables were not available, this is of course a minus, I think if they were available, the menu would be much more diverse. But let me remind you that Uzbekistan has a very continental climate and it is very hot in summer, and cold in winter, sometimes very cold.
Plov is a simple dish of rice and other ingredients, often with meat. How could Uzbek cuisine surprise our rather sophisticated traveler who has visited more than one country? But from the whole variety of Uzbek cuisine, he singled out pilaf.
"There was horse meat in pilaf, quail eggs and such unusual pickles that you won't immediately understand what they are made of, very satisfying and tasty. And the portions are large, such a portion in our country could feed three people … "- this is how Alexei shared about this main dish.
They cook it in a huge «vat», sometimes it's hard to even imagine how huge. I propose to look at the photographs of the process of preparing pilaf in one of the local cafes.
Shish kebabs are the main dish offered in local cafes and restaurants. Aleksey admitted that shish kebab does not differ from our Caucasian one, they are also skillfully made, mainly from lamb. Well, here it is clear that in the Caucasus the culture of barbecue is also high.
Market: dried fruits, spices and nuts, in a huge variety. In a very hot and dry summer climate, the fruits are incredibly tasty. Dried fruits (and these are not only fruits and berries, but also vegetables) are used not only immediately for food, but also various preparations for future use and spices are made from them. Here's a greeting from hot summer to cold winter.
Now for the cons:
Tashkent is a beautiful big city, food and cafes on every corner, insane variety, markets with oriental sweets and dishes… but the farther from the capital, the poorer the diet and the fewer opportunities to find at least some grocery store. Aleksey says that it was just a disaster, he was happy about the sausage bun, he ate absolutely the entire breakfast that was brought in the hotel. Food infrastructure (however, as well as grocery stores) tended to zero with the distance from the central city of Uzbekistan.
Market in the city Market in the city
Now, at prices — they are the same as we have in Krasnodar, plus or minus of course, we also have a wide variation in various establishments.
Here is a review. Write your comments if you have any questions, we will definitely write a detailed answer. Thanks for reading the article!
Read also on our blog:
Uzbekistan in winter
How many Russian cities can a family visit
Travel plan, how to make and what to foresee