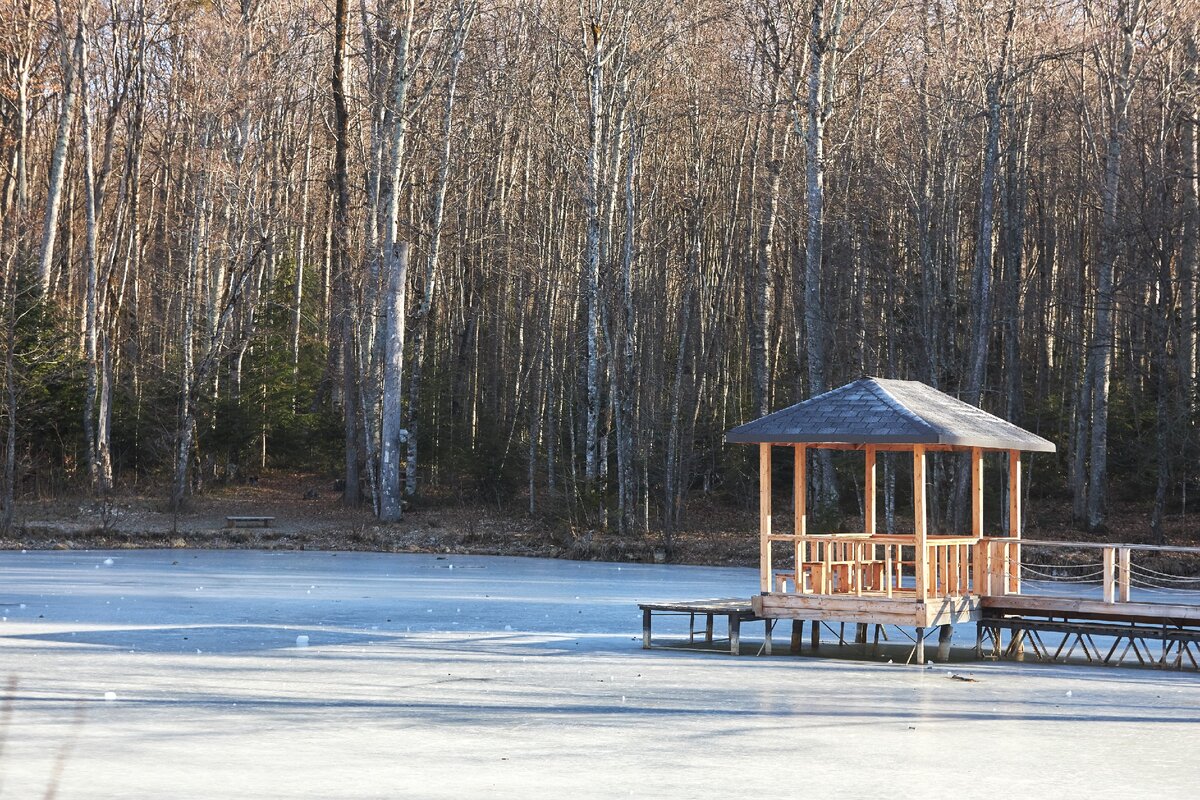 This is a hotel on the road to the Lago-Naki plateau with the same name. A great place to live and relax. But now it's not an advertisement for the hotel, but a description of the place in the photographs.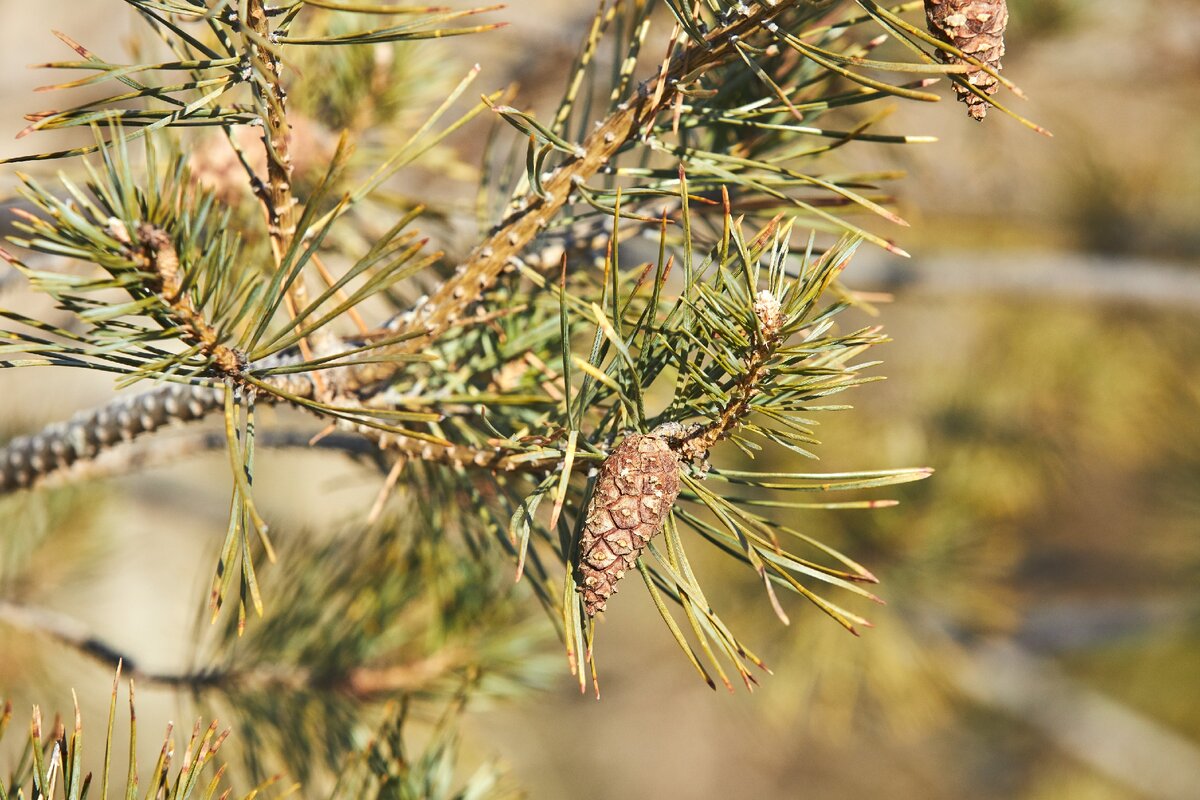 We walked from this hotel to the «University» waterfall. The forest around is really fir, and I must say, stunningly beautiful, especially at sunrise when the sun's rays make their way through the branches of fir trees.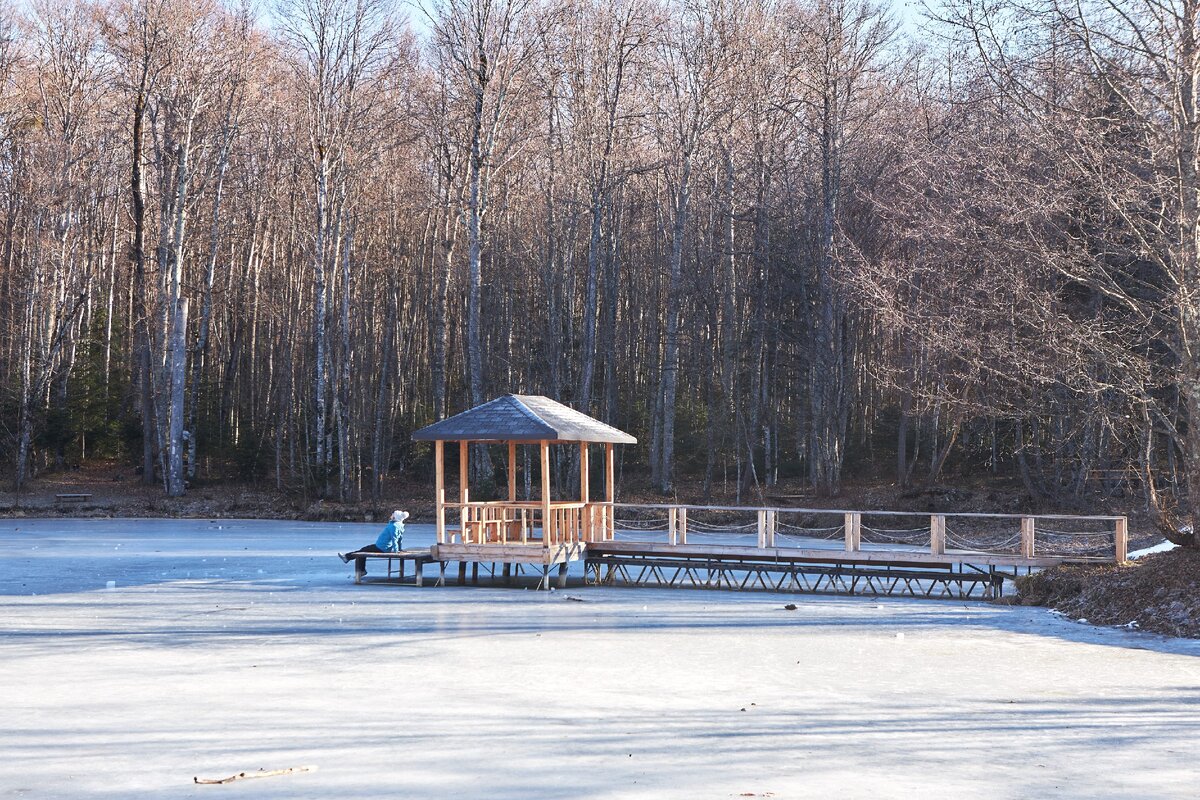 So, on the territory of the hotel there is a beautiful lake, I believe that it is man-made, with a gazebo that leads to the middle of the lake. When we arrived, the lake was completely covered with ice, but I can imagine what a gorgeous beauty it is here in autumn, spring or summer. This gazebo is the star in the photographs of many who have been here. The gazebo and access to the lake are not blocked, so you get great pictures. Maybe the place is not such an attraction, but it sunk into the soul.
The photos here are amazing, by the way. You can approach the lake from all sides and find the best angles for shooting.
Around the hotel is a real fir forest. Not even a forest, but thickets.
When you walk through the forest, this smell just drives you crazy, but it's winter, what happens here in the spring
. Woodpeckers and wild birds flying from branch to branch and silence. Peace of mind from unity with nature, and all this at a distance of 200 meters from a fairly busy highway to Lago-Naki.
Lake coordinates:
44.1903983, 40.0684778
Read also on our blog:
Dolmen «Ubinsky»
Frozen «University» waterfall
Pink earth salt
Travel videos:
Gorges «Wolf» and «Bear Gates». Interesting one day itinerary
Trekking to Mount Blyam from the Lago-Naki checkpoint