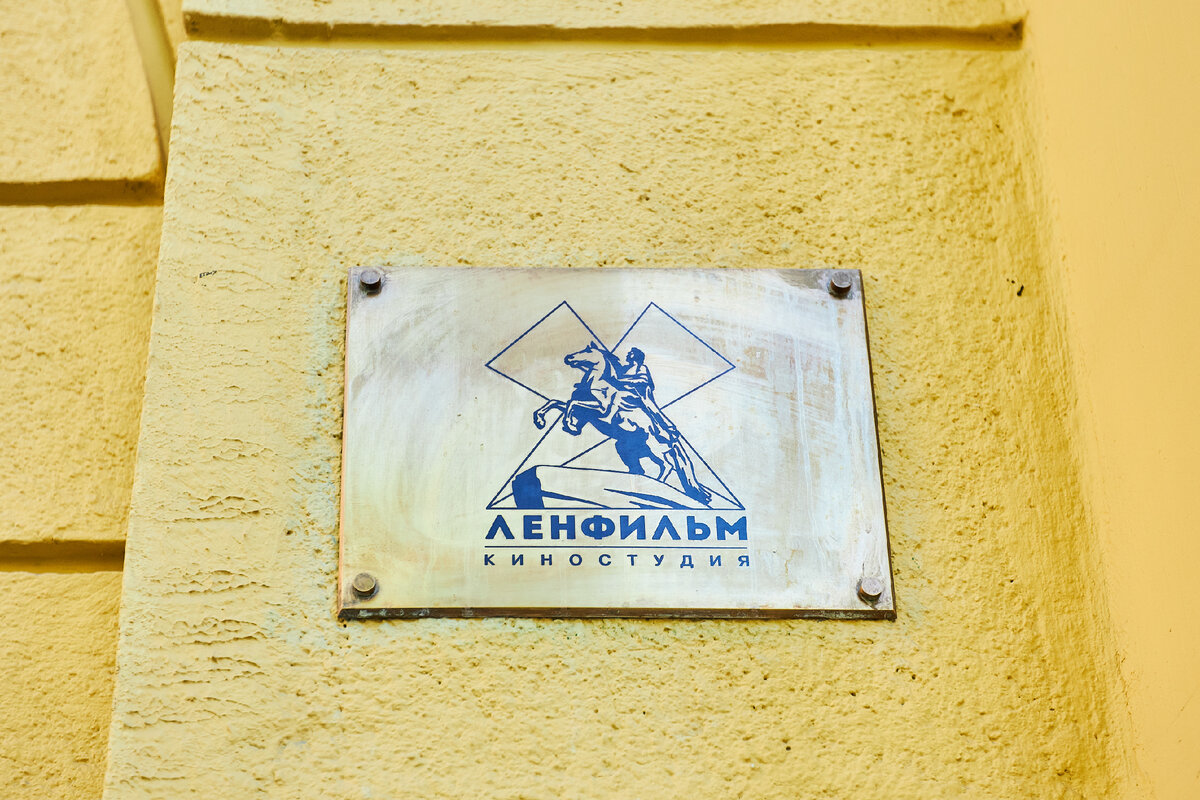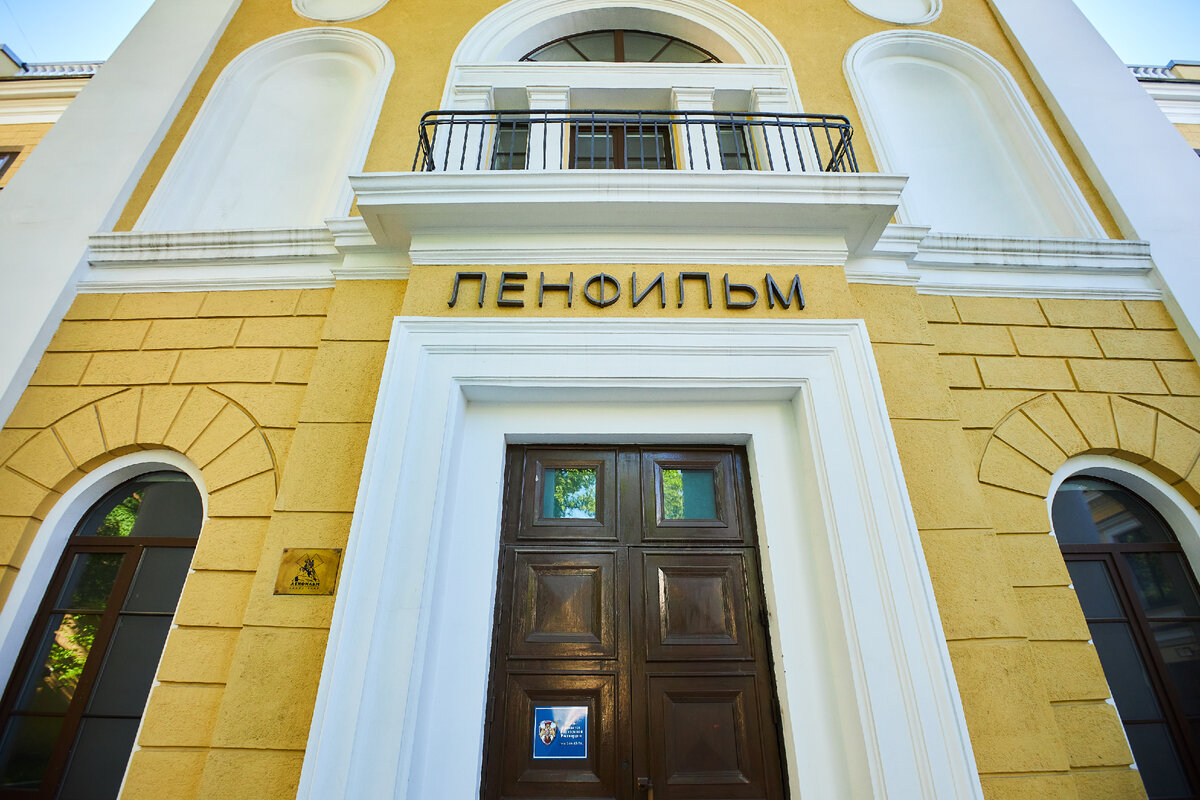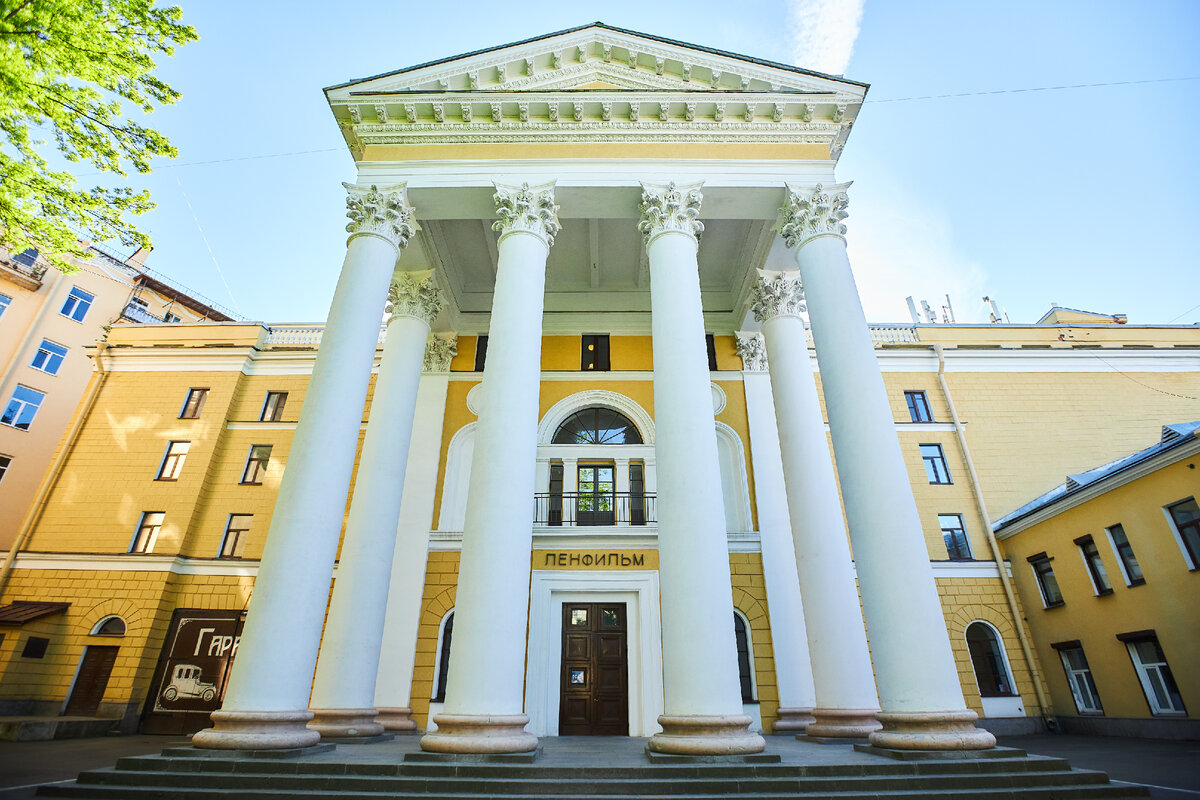 Looking through photographs from an excursion to the Lenfilm film studio, I remembered the name of the woman who took her for us. Her name was Tamara, that's how she introduced herself to us. It so happened that the group for the tour on the day when we came to the film studio did not gather and we were offered to pay for an individual tour. We had no choice, the next day we already had a return flight to Krasnodar and we agreed. We listened to the tour together, me and Yarik.
Tamara gave an incredibly interesting tour, very detailed. It was also an excursion into the history of the film studio and the history of cinema in general (I recalled lectures at the University of Culture, which I graduated from in the history of cinema).
We were at the site of the same summer garden and the Aquarium restaurant, where the first film screening in the Russian Empire took place. Now there is a film pavilion at this place:
We were shown filming pavilions and a park of retro cars for shooting historical films:
We looked at a large number of costumes and props from famous films released by Lenfilm:
For example, a film about Chapaev:
Or «White Sun of the Desert»:
Costumes from historical films (scroll through the gallery, there are a lot of interesting things):
That poor Yorick:
Costumes from fairy tales:
Separately, I will single out a masterpiece of cinema and such a beloved fairy tale «Cinderella». The museum has preserved costumes from this movie:
And such a movie I adored in my childhood (and now too) «Amphibian Man»
Do you know why there are two suits? Because one (who is more dull) was dressing when there were scenes of a tired and exhausted Ichthyander. And what's even more interesting is that each scale was glued to the costume by hand!
We visited the scenery of an apartment from films about besieged Leningrad and learned the details of people's lives in this difficult time. Tamara told and showed us the daily diet of a person, bread, it was a terrible time.
Then we head straight to the scenery from such a favorite movie as Sherlock Holmes and Dr. Watson. The same costumes, the same household items from the movie:
Let's plunge into the Petrine era and find out that original pieces of furniture from the Petrine era took part in the films!
The museum has preserved a musical instrument that once stood in the same Aquarium garden and played during the first film screenings in the Russian Empire:
Unique sculptures made of sandalwood, which have repeatedly appeared in various films as scenery. I'll post more about them later:
For more than an hour we plunged into the enchanting world of cinema and insanely interesting stories from the shooting from Tamara.
Head of Professor Dowell Head of Professor Dowell
At the end, we asked our guide Tamara who she works at the film studio and she said: "I am the second director." We thanked her for a very interesting tour and parted ways.
Already in Krasnodar, curiosity got the better of me and I found out that Tamara Agadzhanyan was the LEGEND of the Lenfilm studio. She worked with the most famous actors and directors of Russian cinema, Hollywood stars, cinematographers from Great Britain, France and Japan. If I had known that we would be lucky to meet such a person, I would have prepared a lot of questions about her personal work and filmography. After all, we received exhaustive answers to those questions that were asked by me and Yarik. Yarik also surprised me then, asking technical questions about the organization of filming, film studio equipment, studio lighting and chroma key.
Video from Lenfilm can be seen as part of a video about a trip to St. Petersburg:
Thanks for reading the article!
Read and watch also in our Zen:
They flew to Moscow to study science. With a child, visiting the museums of the capital in a little over two days.
Gurzuf park in Crimea. Pushkin, Chekhov, Gorky, Mayakovsky, Chaliapin and many more walked here
PETERSBURG COURTYARDS. The coolest quest for my son.
A limestone quarry that became a filming location. What else to see in Lago-Naki
And people created it! Historical Museum in Istanbul.