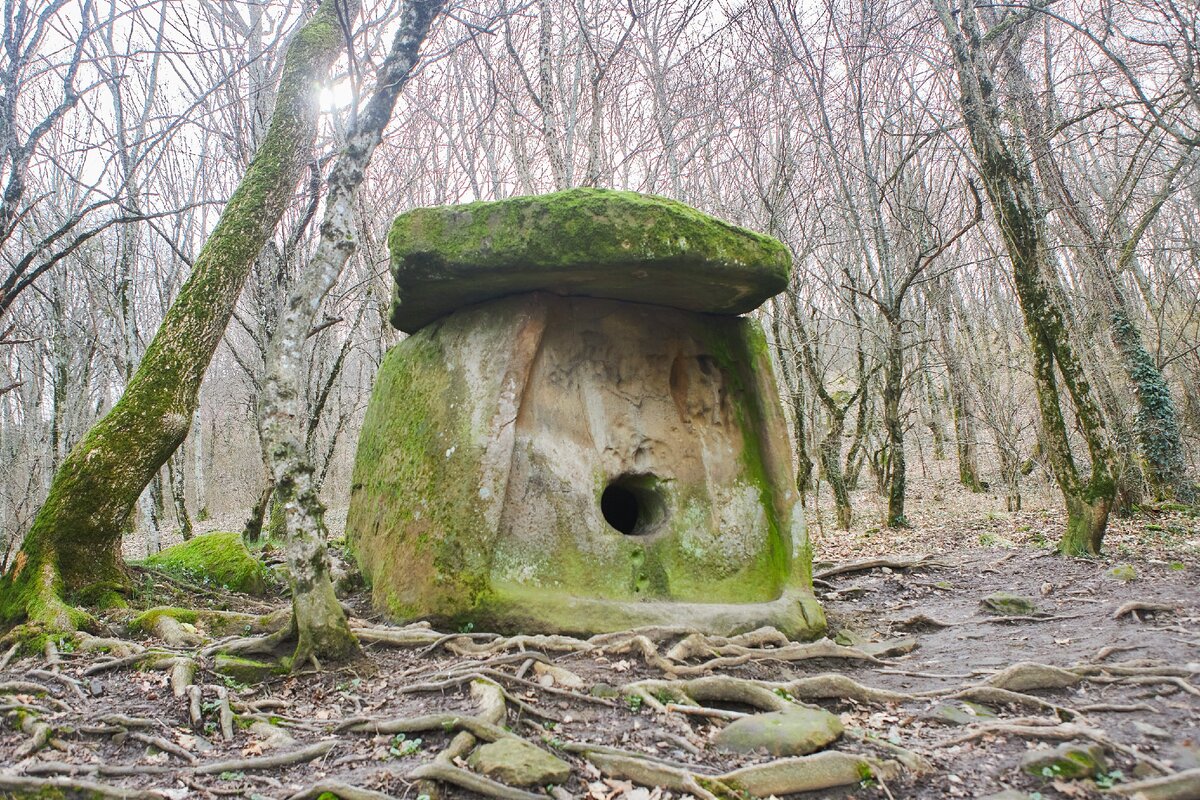 In the village of Pshada, if you drive along the main highway from Dzhubga towards Gelendzhik, there is a huge sign: "Dolmens". There are 4 dolmens, around a clean and cultivated area, paths, benches and an entrance fee. We are not talking about these dolmens and we will not take them into account. Today we will talk about the «village» of dolmens located in the forest. They are wild, not protected, it takes a long time to get to them, but it's worth it.
We reached a dead end in the village of Pshada (along Krasnaya Street, then along Kubanskaya Street) and there, 10 meters to the right, on the outskirts of the village, we found the first dolmen:
44.480345, 38.406621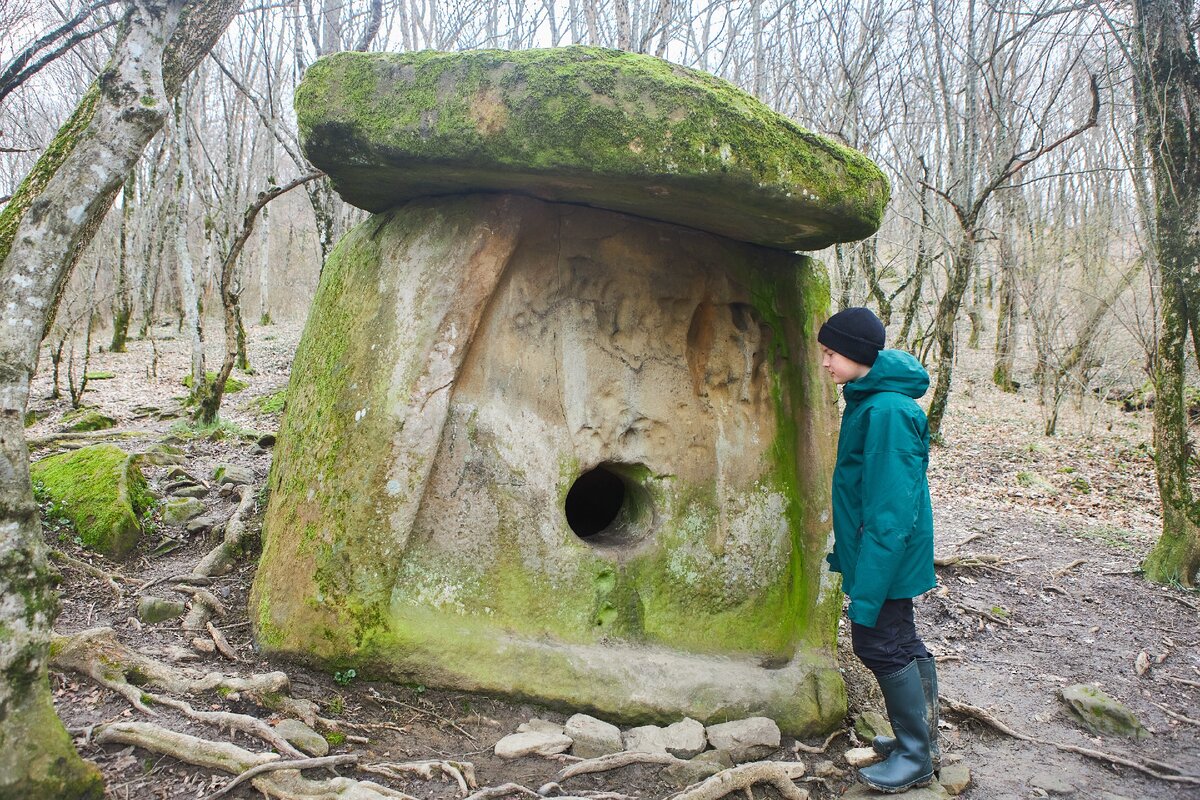 It is unique in that, apart from the roof, it is completely monolithic!!! Imagine, it is made of solid stone. On the side you can see it as a «dent», it's very interesting what it is.
Having seen enough, we parked the car at the last house and went to the left to look for the «village» of dolmens. We walked through the forest a little more than 3 km, constantly along the Pshada River.
The road is wide, it is impossible to get lost. It walks along the river, then dives into the forest.
Pshada river Pshada river
Dolmen village coordinates:
44.496489, 38.423515
And here we are. There are 7 dolmens in one clearing. Everything is in a different state, some are completely formed, some are intact.
On some dolmens there are sweets and offerings.
After carefully examining everything and taking photos and videos, we moved forward through the gardens:
The trees haven't bloomed yet. Ahead, after the gardens, they crossed the stream. On the other side of the stream stood another dolmen
In the distance, I saw another dolmen, but our child protested against further movement (that day we also visited the Gebiuz waterfalls, you can read about them here) and we had to go back. According to the map, there are 8 more dolmens in the district, the rest are on the other side of the Pshada River, there are more than 20 of them. Well, let's go back again, or maybe not one.
Video from this trip:
Many more interesting things in our Zen:
Bogatyrsky caves. Wild caves in the Krasnodar Territory
Medieval church of the 10th century. Let's see what's left of her.
Vorontsovskaya cave. A large and very beautiful cave in the Sochi region
The road from Krasnodar to Dakhovskaya (mountainous Adygea, Lago-Naki)
Wonderful stone animals 20 km from Krasnodar