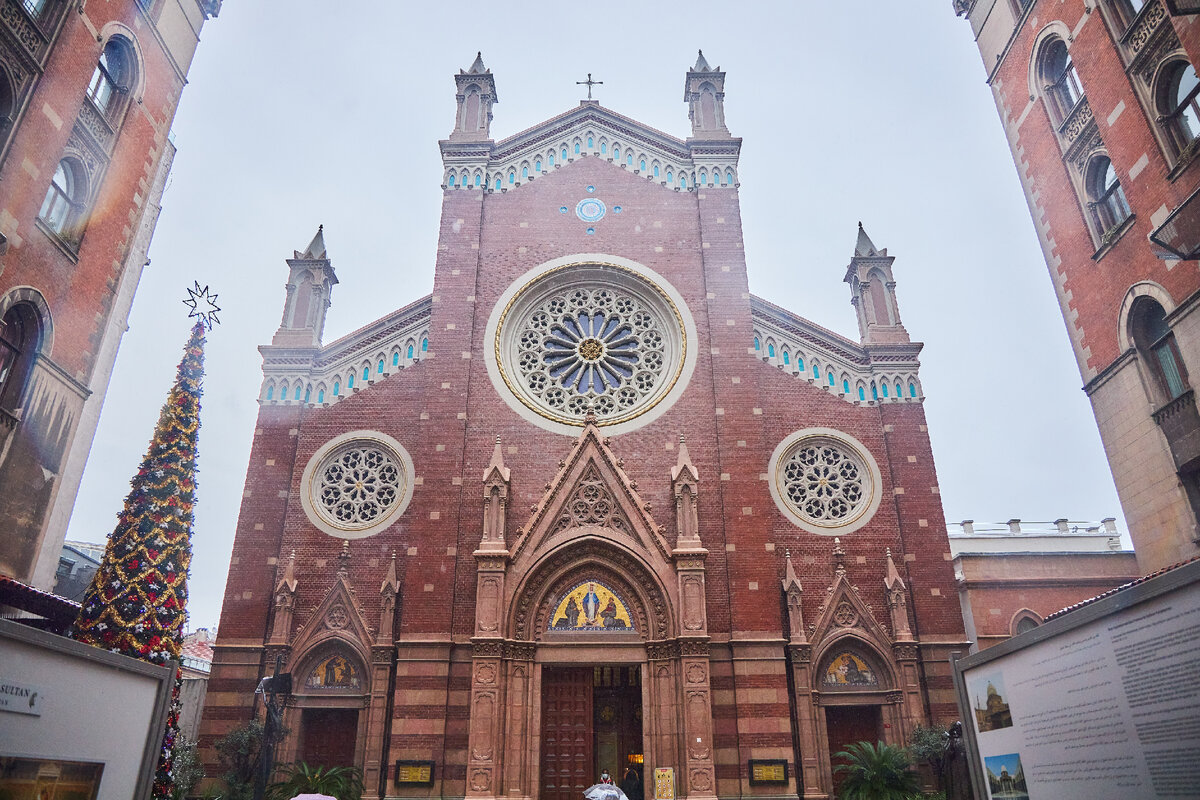 What you don't expect to see in Istanbul is this Catholic basilica. Truly a city of contrasts!
We walked along Istiklal Street and turned our heads to one side, into a beautiful arch and saw this beautiful building. They might not have seen it. The downpour was practically a wall. There are hoods on their heads and visibility is difficult. But since we are in Istanbul, this is not a reason to stay in a hotel because of the weather.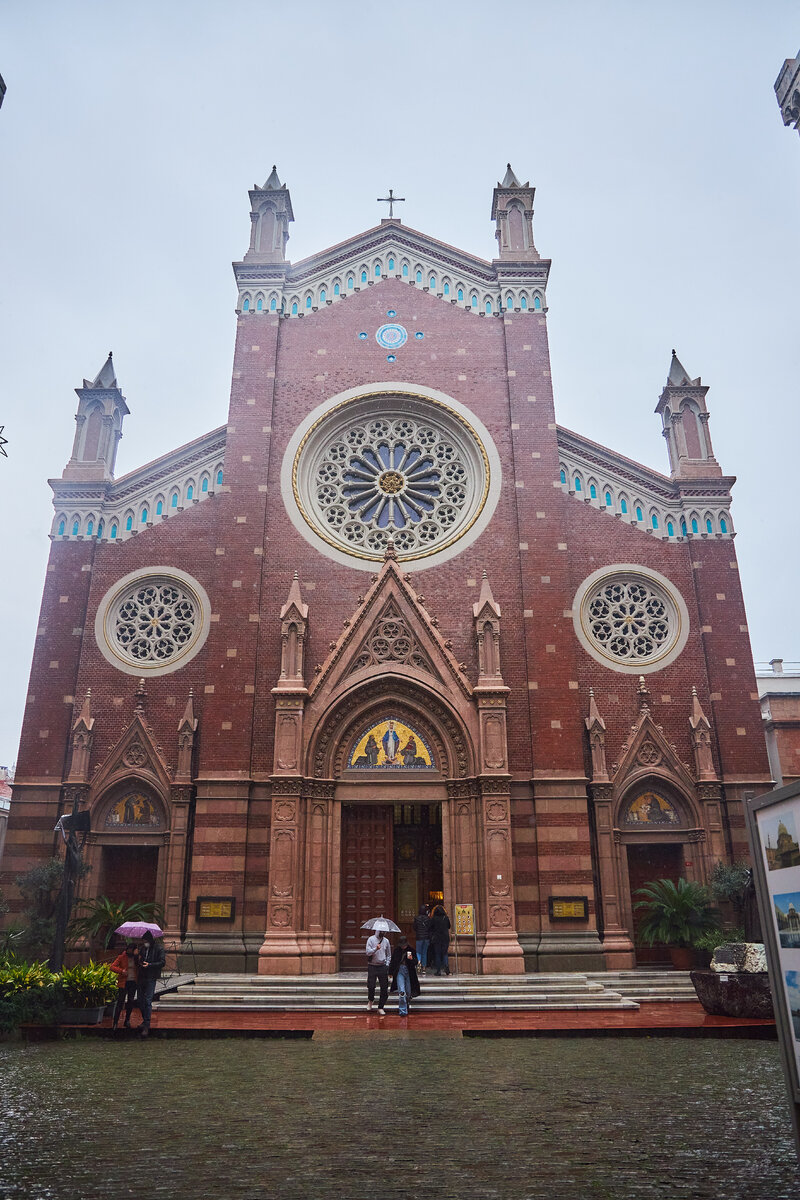 Now the story of what the Catholic Church of the Franciscan order experienced. And she's been through a lot.
The Franciscans, or rather the monks of the Franciscan order, appeared in Istanbul in the 13th century. Francis of Assisi is a Catholic saint who established a mendicant order in 1209. He preached about asceticism and poverty. The order existed solely on the alms of citizens and the monks took a vow of poverty in order to devote themselves to prayers and religious work. In 1230, somewhere in the area, a church was built in honor of St. Francis. Built of stone, it miraculously survived the great fire of 1695. After the fire, it was taken away and converted into a mosque. In the 1720s, the order built a new church in honor of Anthony of Padua, but a sad fate awaited it. It was demolished in 1904 because it interfered with the laying of tram tracks. But two years later, the Turkish authorities allocated a site for the order to build a new church,
The style of architecture is neo-gothic. The architect is the Italian Giulio Mongeri.
In front of the temple is a statue of Pope John XXIII, who served here before becoming Pope for over 10 years.
The church is surrounded by several buildings made in the same style. Unfortunately, the heavy rain prevented us from carefully examining these buildings and taking pictures of the details. I think this is not the last time I've been here and I'll have time to do it in the future.
I hope it was interesting for you to dive with us into the history of this order and this architectural masterpiece. Please express your opinion about this article by commenting and like, I will be very grateful to you! Thanks to
Read also in our Zen:
Princes' Islands. Where members of the imperial family were exiled. THREE WITH A CAMERA April 23 Attitude towards animals in Istanbul. It's amazing THREE WITH A CAMERA July 15 And people created it! Historical Museum in Istanbul. THREE WITH A CAMERAMarch 26