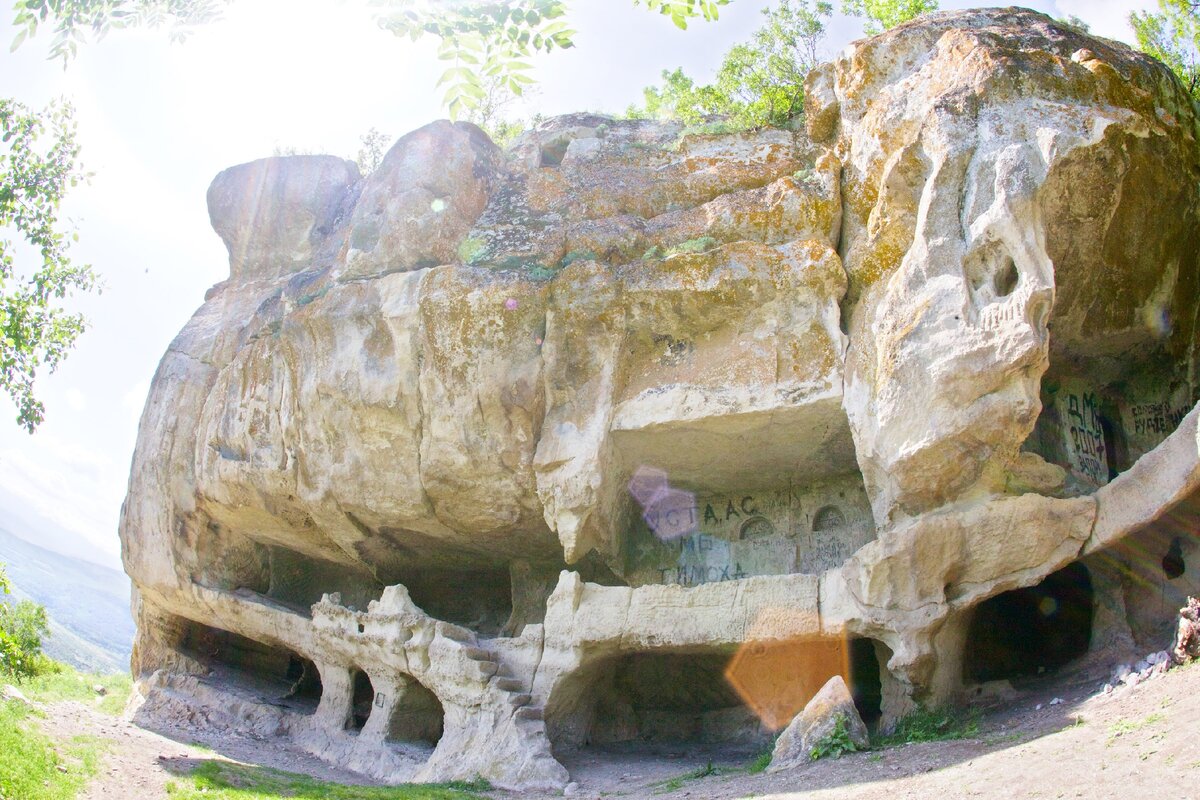 We visited a lot of cave cities of Crimea. The biggest ones are for sure. Touching history, and even so ancient, is very tempting. And now we are drawn to climb these man-made caves, stones hewn by ancient masters and be surprised, there is a lot to be surprised at.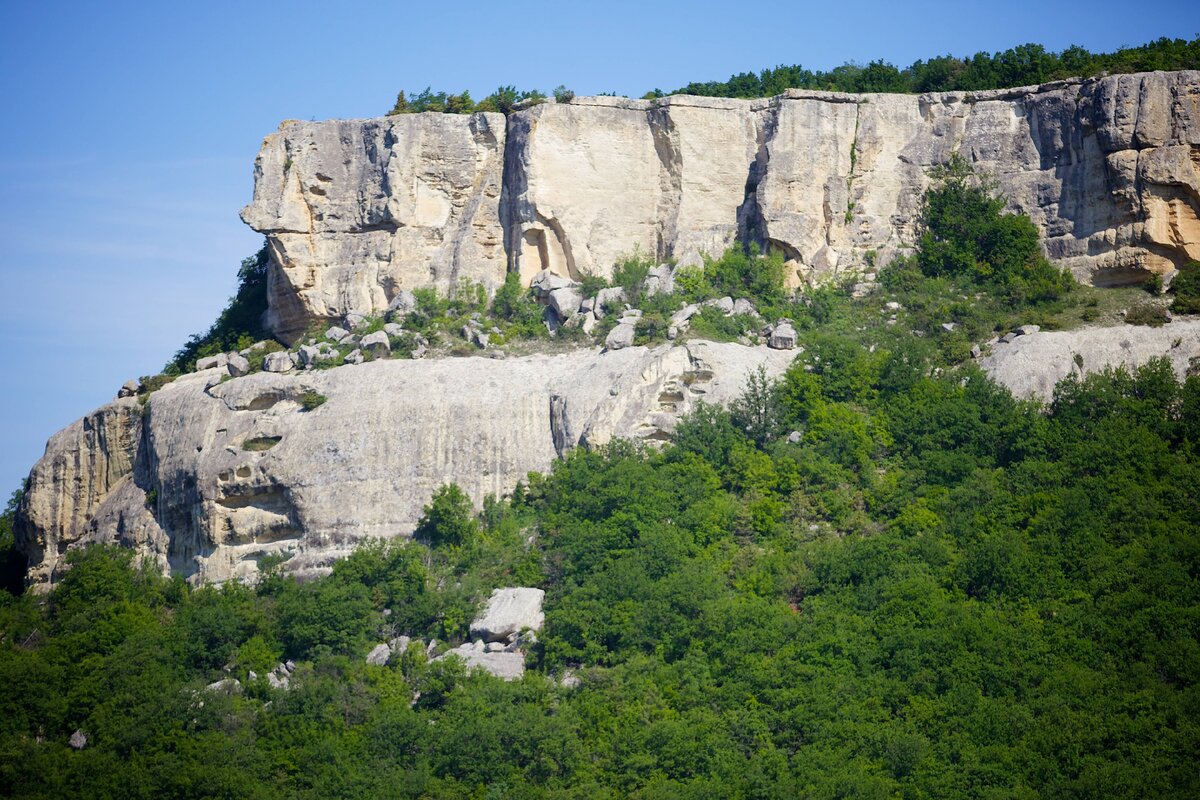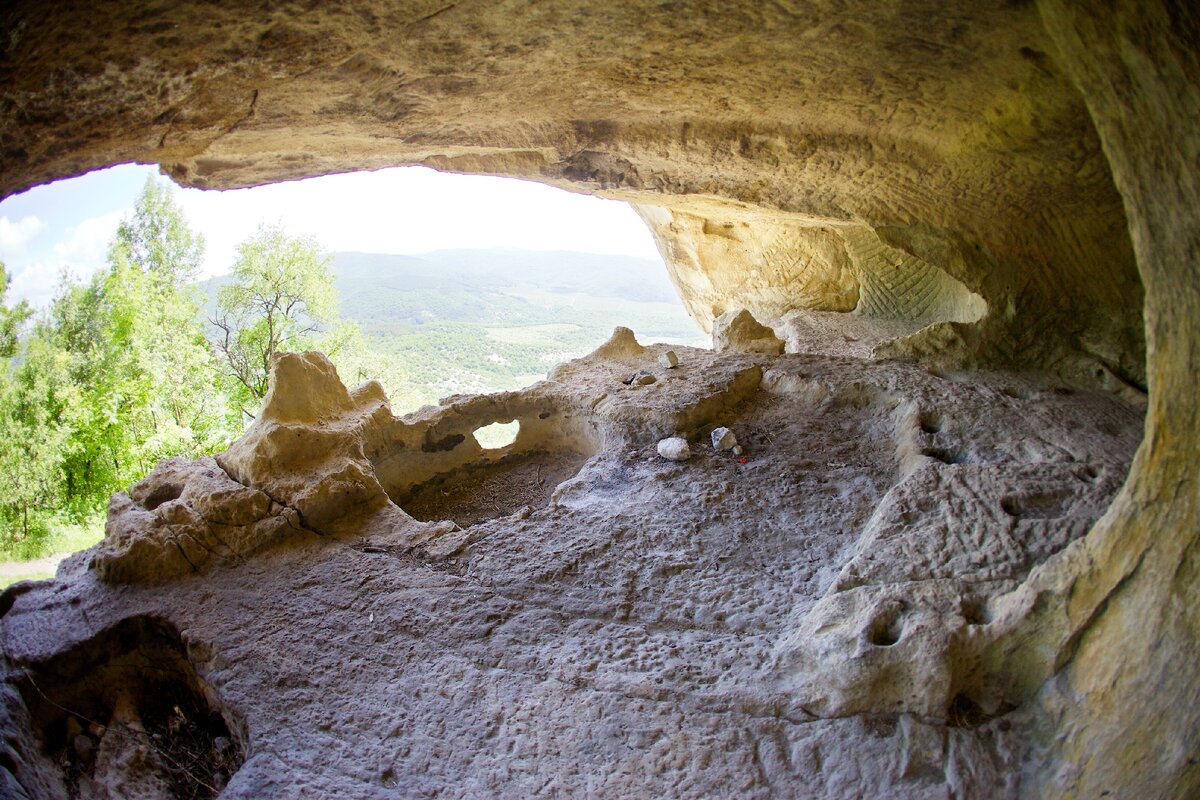 But imagine that some of the cave cities of Crimea date back to the 3rd century BC.
Here's how not to touch these walls? They are saturated with centuries of history and contain the energy of the people who built these cities and inhabited them.
The city that will be discussed is called «Tepe-Kermen». The time when it acted as a «settlement» or defensive fortification is the 6th — 14th centuries. This cave city is not the largest of those that we have seen, but worthy of attention, it is worth visiting, it is spectacular. There are areas with large and «multi-story» caves, there are small ones hidden among bushes and stones overgrown with moss.
Information from the sign at the «entrance» to the cave city:
Settlement VI — XIV centuries
The height of the plateau is 540 m above sea level.
Area 1 ha
There are more than 250 artificial cave structures for defensive, religious and economic purposes. In the second half of the XIII century. The settlement was destroyed in the XIV century. the inhabitants finally left the settlement.
It took us about 3 hours to inspect. We need to climb everywhere, touch everything and shoot, so take this time into account during a calm inspection.
View from the top of the cave city View from the top of the cave city
Even when going to this cave city, good shoes are very important, namely sports shoes, not summer slates. When ascending to the settlement itself, there is a section with very large gravel, which rolls along the "base" of the road covered with dust from this gravel. This is a skating rink! Somehow climbed up, but the descent was difficult. Maybe now, of course, the situation has changed, we have not visited this place for a long time.
Crimea. Kudrino.
44.715225, 33.932451
Many more interesting things in our Zen:
Pink Earth Salt
Older than ancient. Museum in Taman
Sights of Crimea, our TOP 10 with photos