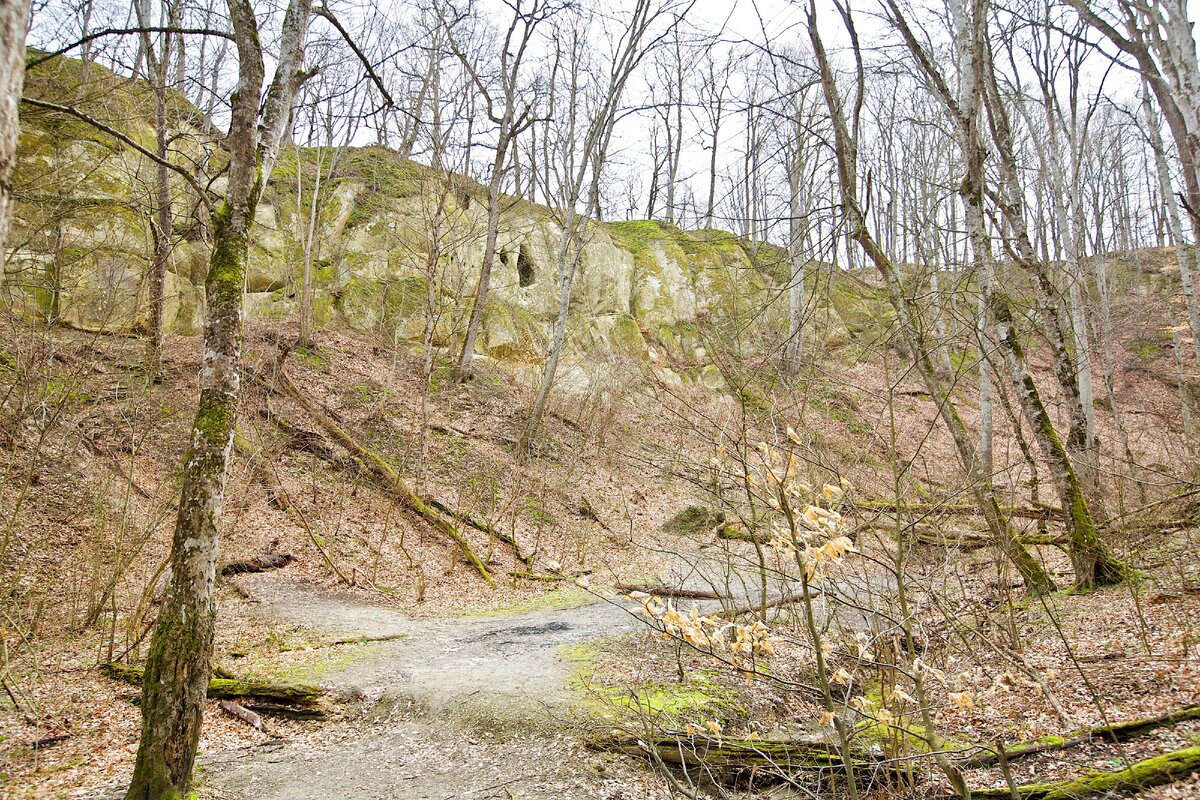 Once, on a beautiful warm day (namely, March 30), we decided to go somewhere close, on a one-day hike, or rather "a couple of hours". And I didn't take my camera, I don't always take it with me. Well, I always have my phone with me. In general, everything was filmed on the phone, therefore there are few pictures and they do not give an overview of these caves at all. Let's go again with a camera.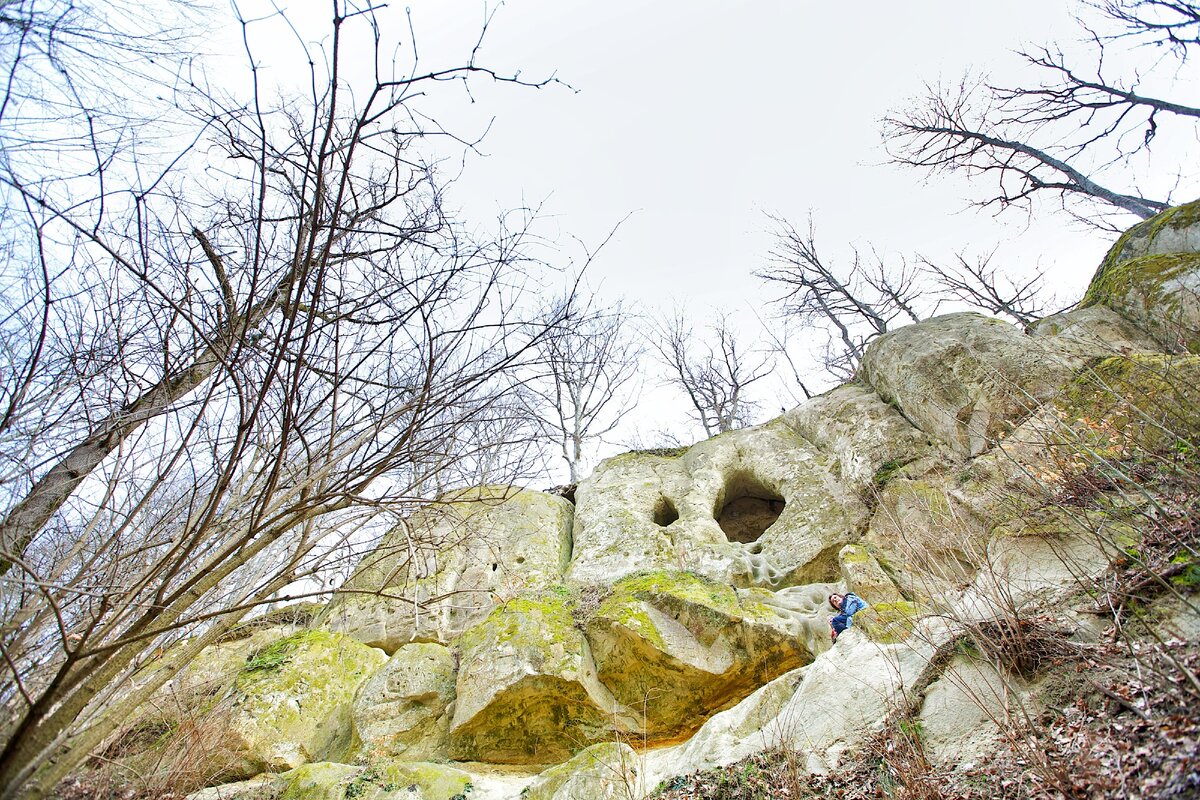 Bogatyr caves (probably all Krasnodar residents were here!) Wild, not equipped. They are located in the Goryachiy Klyuch area, not far from the Charming Glade hotel complex. They are made up of sandstone. Two caves that are believed to be made by human hands. The first consists of three «rooms» and a corridor. In it, we found permanent local residents — a couple of bats, probably a family. They hung very close, but did not dare to touch.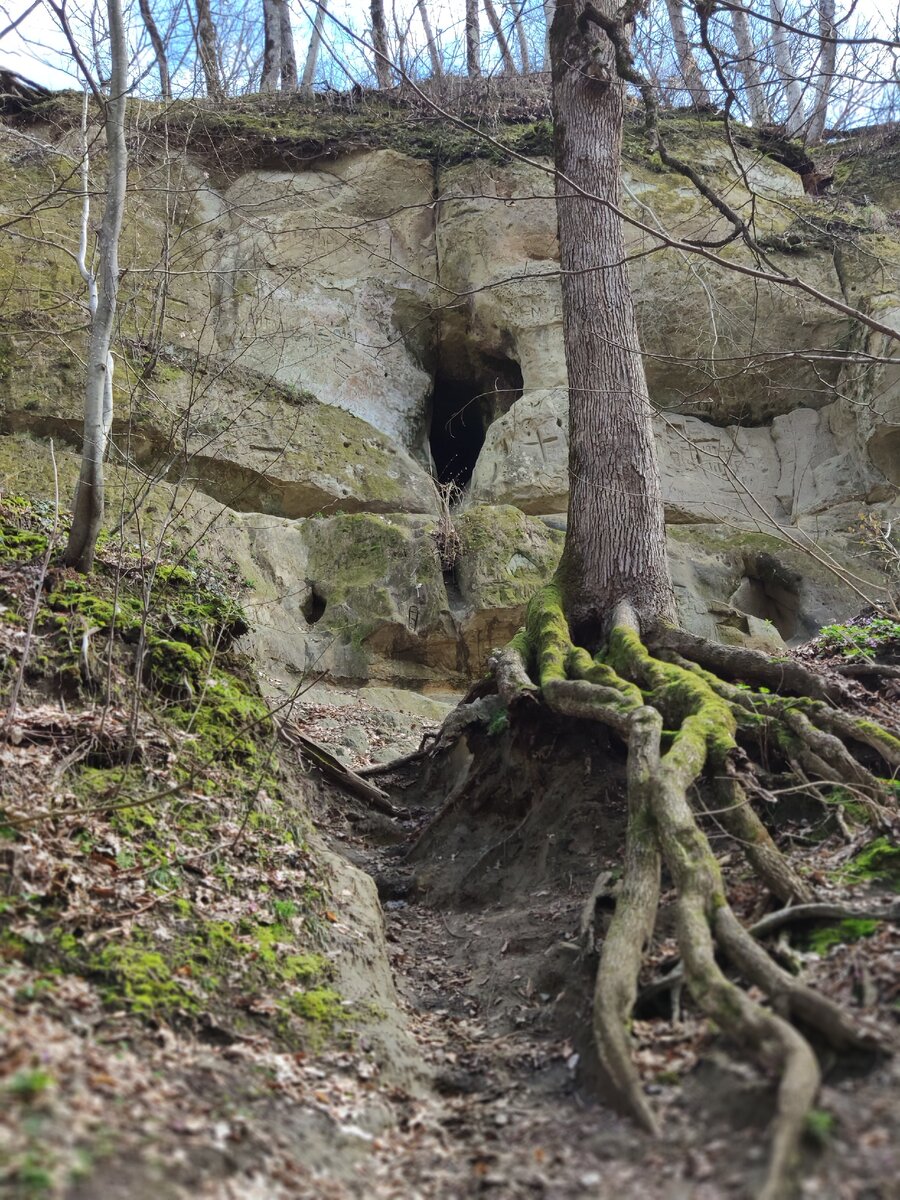 Inside the cave Inside the cave Locals, bats Locals, bats
You can only move around the cave by bending over, the ceilings are very low. There are not many "rooms", they are not deep, but probably if everything is arranged here for life, it would be quite comfortable. The temperature, as in many caves, is cool, but comfortable, I didn't have a thermometer with me.
Path to the second cave Path to the second cave
The second cave can be reached by climbing above the lower cave along the path that goes to the left. After 100 meters from the ascent, the descent into it, it is smaller in size and there are fewer "rooms", but it offers a beautiful view of the forest through rock holes. All the walls of both caves are covered with «rock paintings» of modern tourists (or vandals, who cares).
Hole in the rock overlooking the forest Hole in the rock overlooking the forest
The route to these caves is quite simple, accessible to absolutely everyone. Previously, when the sights were not very common and tourism was not so respected, school groups were taken to these caves, they were very popular, especially in combination with a visit to the «Dante's» gorge and the «Petushok» mountain in the town of Goryachiy Klyuch.
A little climbing on the walls of the cave
A little climbing on the walls of the cave
44.592778, 39.085556
Many more interesting things in our Zen:
Cave town Tepe-Kermen. Touch the walls of the 6th century AD
A limestone quarry that became a filming location. What else to see in Lago-Naki
Island of love. Awesome tourist place in Lago-Naki.
Medieval church of the 10th century. Let's see what's left of her.
Dolmen «Ubinsky», 60 km from Krasnodar