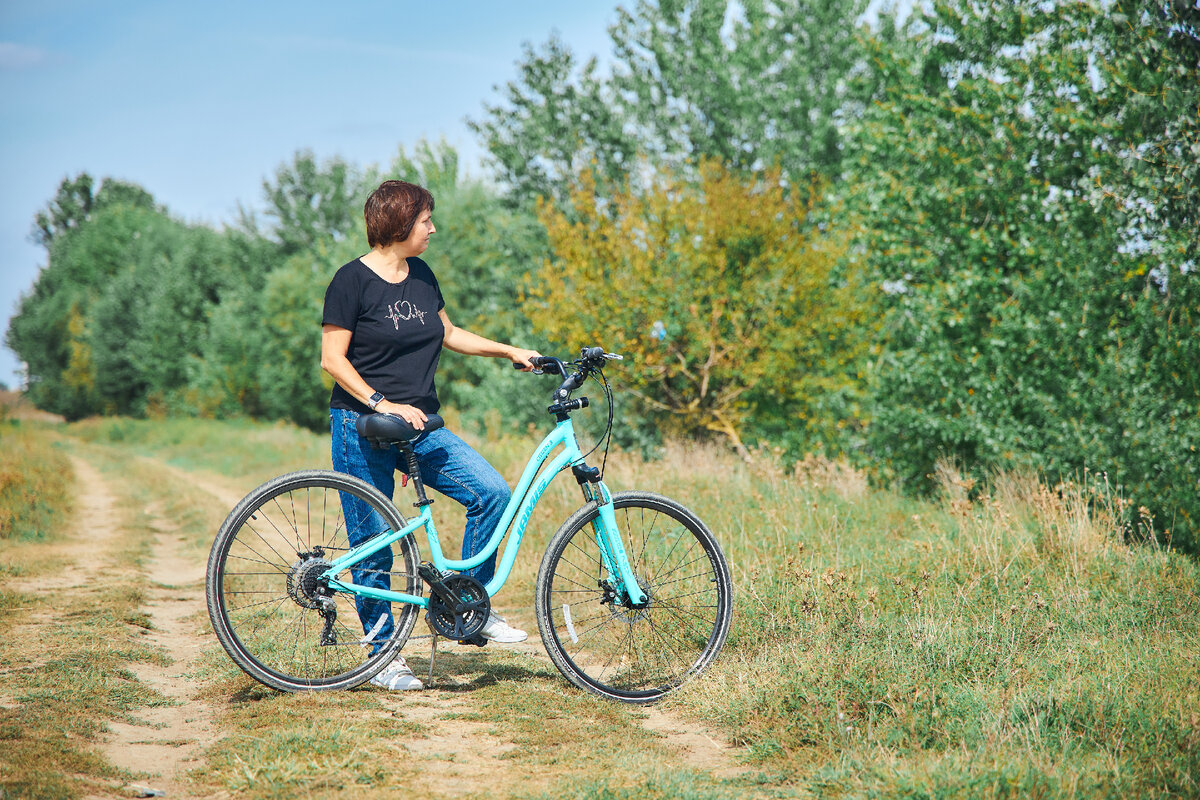 If only we were lucky with the weather. We love the whole family to sit on our two-wheeled friends and go somewhere to the reservoir, for example. Of course on a day off and of course if it's dry.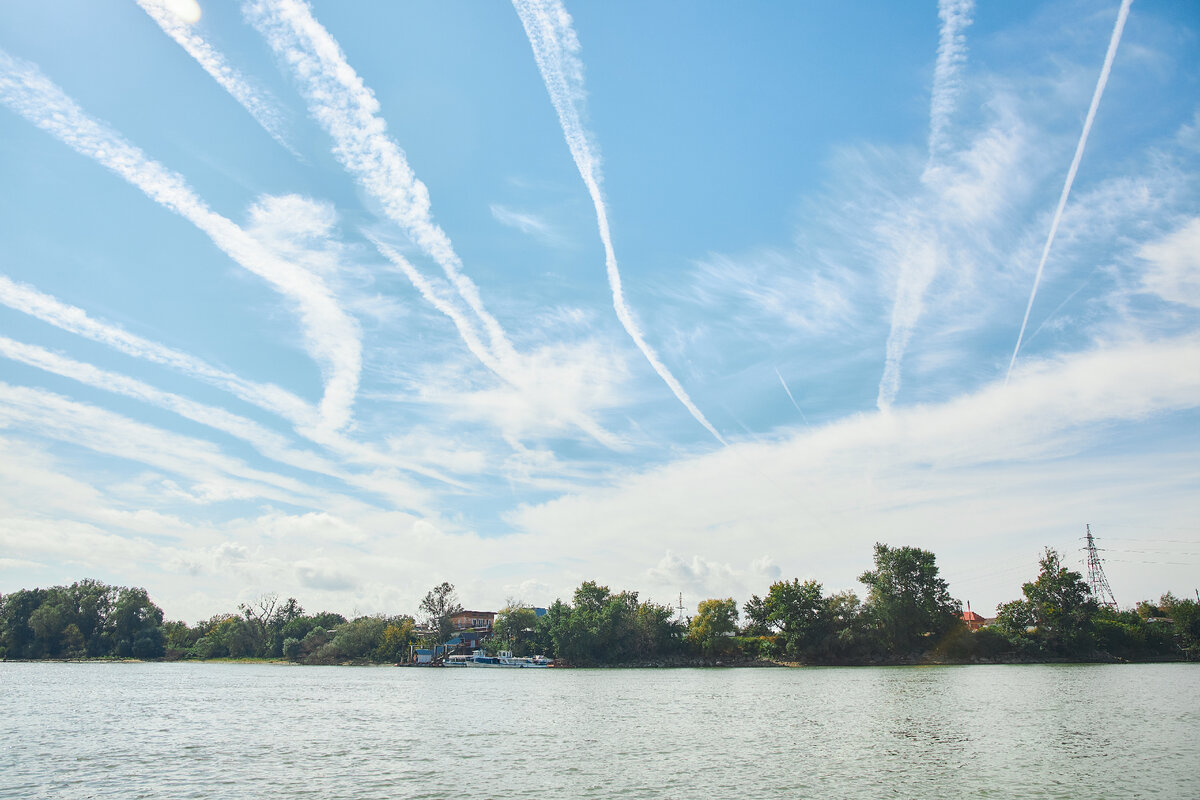 In Krasnodar there is a river tram, it is very convenient. This river crossing is located in Beznamevanny Lane or at these coordinates:
45.011207, 38.984507
The crossing is convenient because you get to the village of Novy, located in Adygea, and many interesting bike routes become available to you on a bicycle.
The cost of the crossing for those with steel horses is 30 rubles per person + 30 rubles per bike. On the way, the boat is less than 10 minutes, they did not spot it. Runs every 20 minutes, occasionally taking a break. The crossing operates from 6 am until late in the evening, like regular public transport. The only thing, unlike other transport, you can pay here only in cash.
Krasnodar from the village of New Krasnodar from the village of Novo
We moved on our steel (or what they are now …) horses towards Tahtamukay and the Oktyabrsky reservoir, visited rice fields, and just breathed both fresh air and exhaust fumes on the highway and road dust :))) In fact, the road from the village of Novy, where the ferry is located, to Takhtamukay with a very small flow of cars and workload. The largest stream goes along the bypass, but we crossed it in one place and that's it. Prior to this and beyond, the traffic flow is very weak.
We tried to bypass motor roads along parallel gravel roads, since all bicycles are capable of this, but at some point they ran into a dead end. So it's better on the sidelines … Although, of course, it's beautiful. And lucky with the sky, as it is written with paints.
And here is the October reservoir. Not big and not small. Pretty clean, but not for swimming. Autumn also made itself felt with a cool breeze and waves on the surface of the water.
Quite a few reeds. The main garbage on the shore is from fishermen, I think so, there are a lot of them here. But the locals of this reservoir are not shy, they are quite sociable. This copy posed for me for a long time, although I almost pushed the lens into his face.
I flew over the reservoir on a drone, but for some reason I didn't take a photo. Another thing is the rice fields on the way back, they are gorgeous here, I think the photos came out. Gold of Kuban and Adygea. And the color combination is beautiful.
The child collected some «samples» of rice for further «study».
And here we are again on the ferry. We drove 20 km in one direction, the same amount, respectively, in the other. Good load for one day. I highly recommend.
Take a look at this bike ride in our video:
Read also in our Zen:
With a hint of antiquity. A walk through the old center of Krasnodar.THREE WITH A CAMERANovember 2, 2021 Waterfall in the city of Krasnodar.THREE WITH A CAMERA14 March 2021 What to see in Krasnodar in winterTHREE WITH A CAMERAFebruary 15, 2021 Krasnodar safari park. Not all zoos have such animals in TROY WITH A CAMERAApril 6, 2021 Abandoned house of an architectTROE WITH A CAMERA March 4, 2021