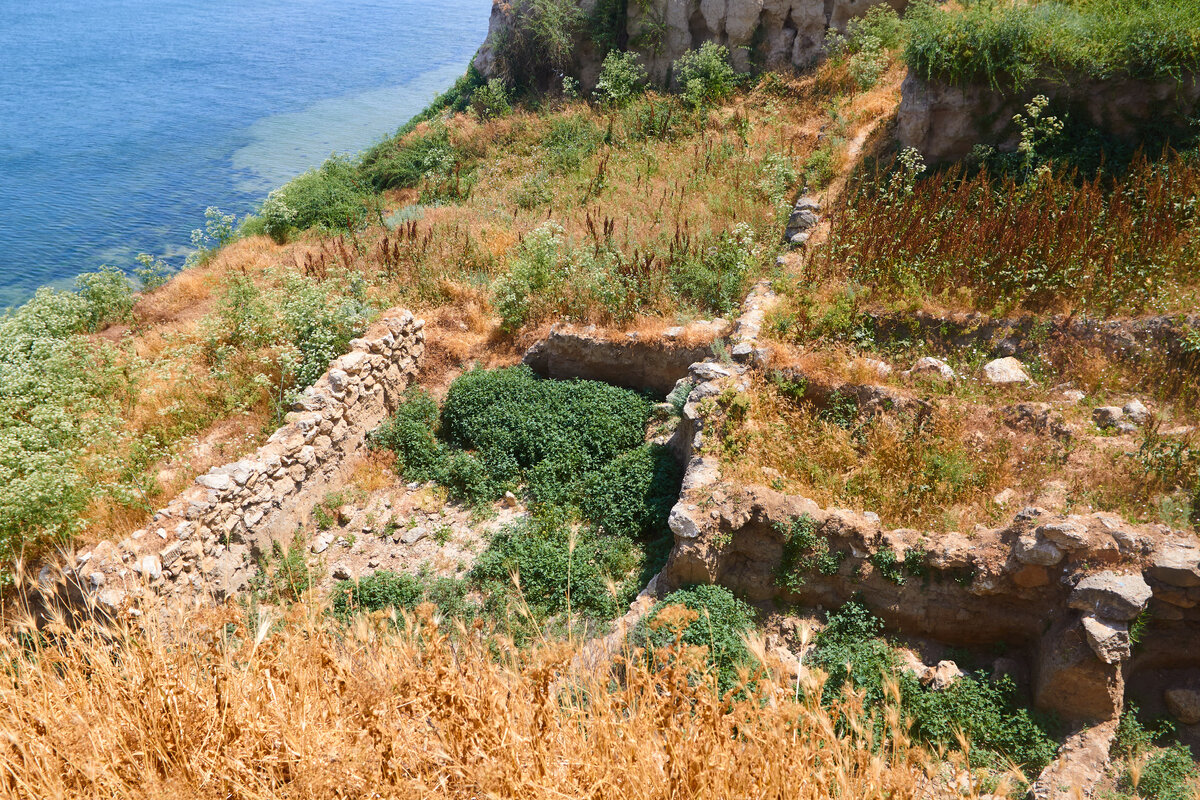 To the real one! This is the name of the ancient settlement located on the Taman Peninsula. This is one of the most unique archeological monuments located in Russia. For more than two thousand years, life has continued here uninterruptedly.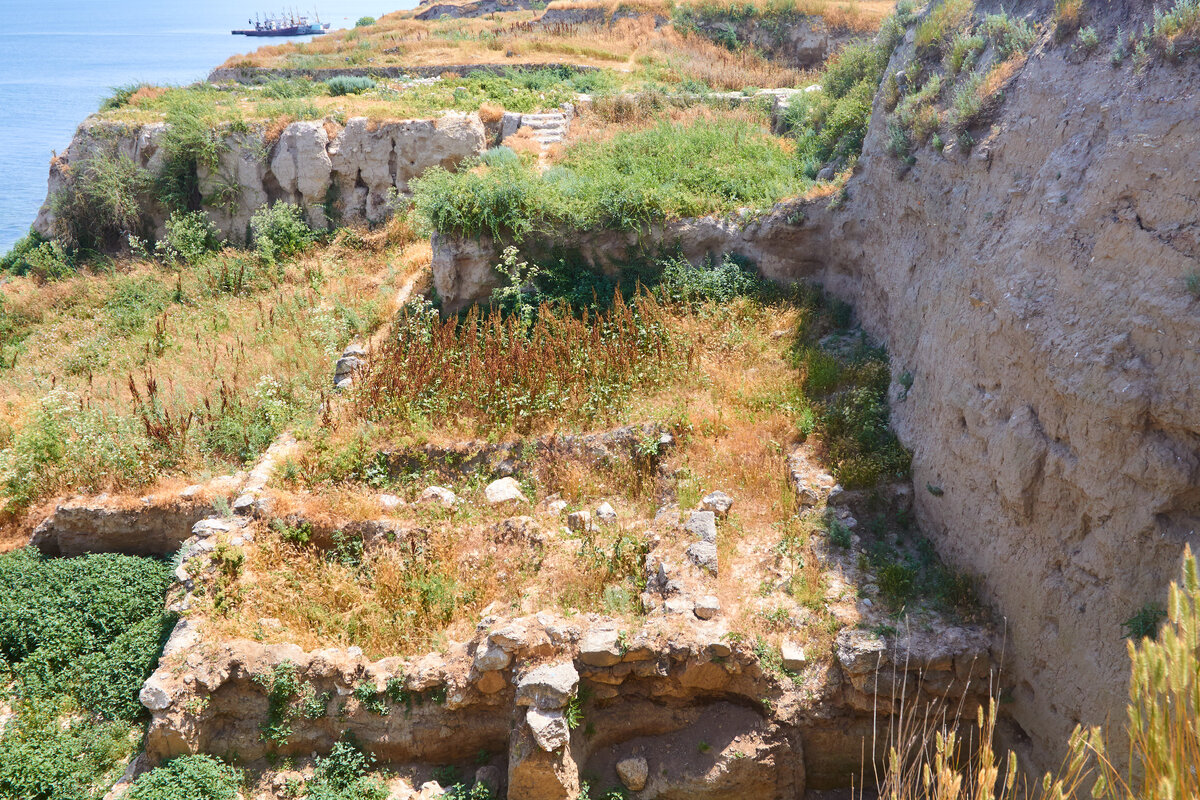 The city was founded here in the VI century BC by Greek colonies. The full name of the place is the settlement of Germonassa-Tmutarakan.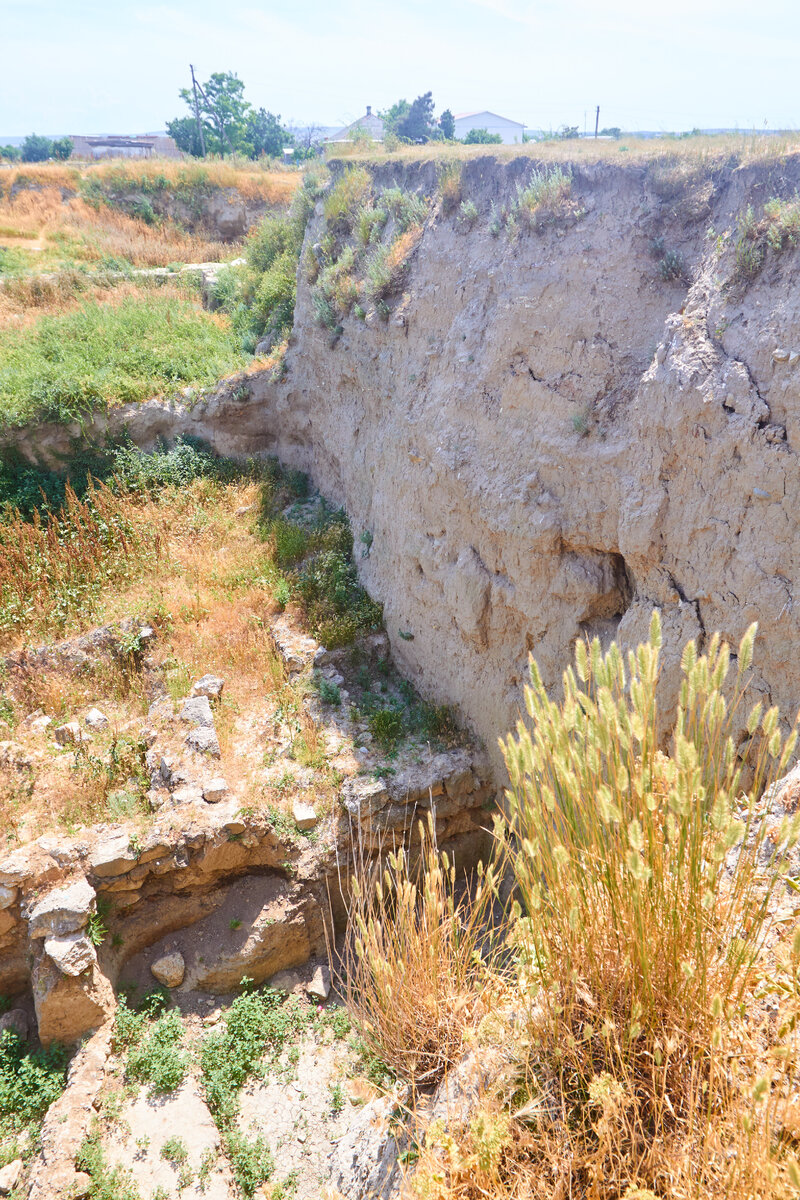 To this day, little remains of the original size of the settlement, but according to sources from the network — a little more than half. It is located right on the high seashore.
The museum is fenced, excavations are regularly carried out and more and more things and information about the life of the people who inhabited this settlement are found. And how many cultures were there! Greek settlement, Bosporan Kingdom, after the invasion of the Huns, the Byzantine Empire (V-VI centuries), the Bulgarian Khanate (VII century), the Khazar garrison (VIII century), the Principality of Tmutarakan (X century), in the XII century the city belonged to Byzantium and the Polovtsy, then the Golden-Ardyn khans and the Circassian-Adyghe princes ruling here, after the Genoese (XV century), from the 16th to the 18th centuries, the Turks ruled and called the city Taman, and from April 8, 1792, this place became part of Russia. Well, you must admit, there are so many cultural layers here that you are amazed.
We have been here many times. Even when Yarik was just a baby, the walls of buildings were visible here, though little. What they saw ten years later — outlines. It is not clear what led to this, maybe archaeological work or the elements. I hope that the control over such a valuable place from a historical point of view is worthy.
10 years later:
Well, let's face it, it's not the same at all. Previously, there were clear outlines of the walls, now it's as if they laid out stones as it was before …
Many things and items found here are in the Taman Museum. The museum is very interesting and really filled with unique artifacts. Although the city is small, but the museum is worthy!
You can read about the museum here:
Older than ancient. Museum in TamaniTROE WITH A CAMERAFebruary 14, 2021
Town coordinates:
45.219093, 36.714144
Friends, please express your opinion about this article by commenting and liking, I will be very grateful to you! Thanks to
Read and watch also in our Zen:
Sights of the Krasnodar Territory. List of points of interestTHREE WITH A CAMERAJuly 10
A real volcano in the Krasnodar Territory
This is not a distant bounty, this is the Sea of ​​Azov!
10 WATERFALLS AND 2 GROTHS. Wealth of the Mishoko River.