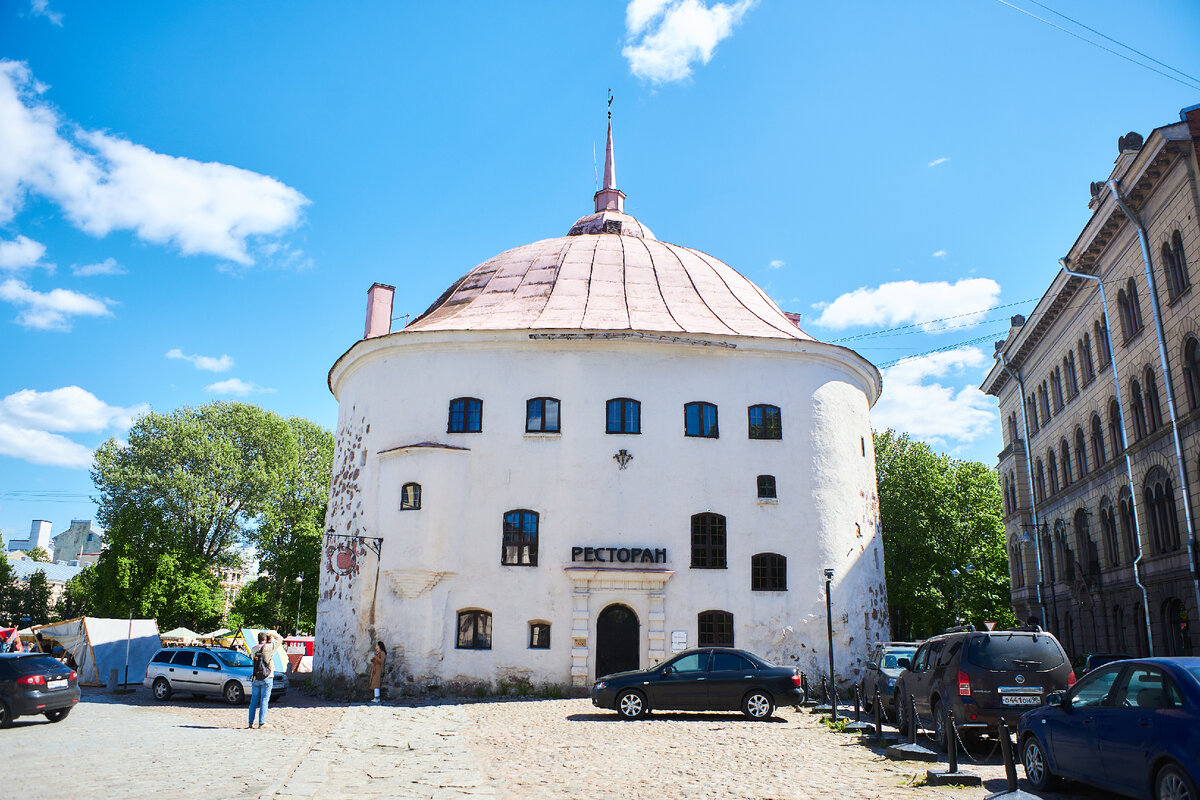 And let's go to the round artillery tower of the 16th century. It is located in the city of Vyborg. This is a unique architectural monument, which now houses a restaurant.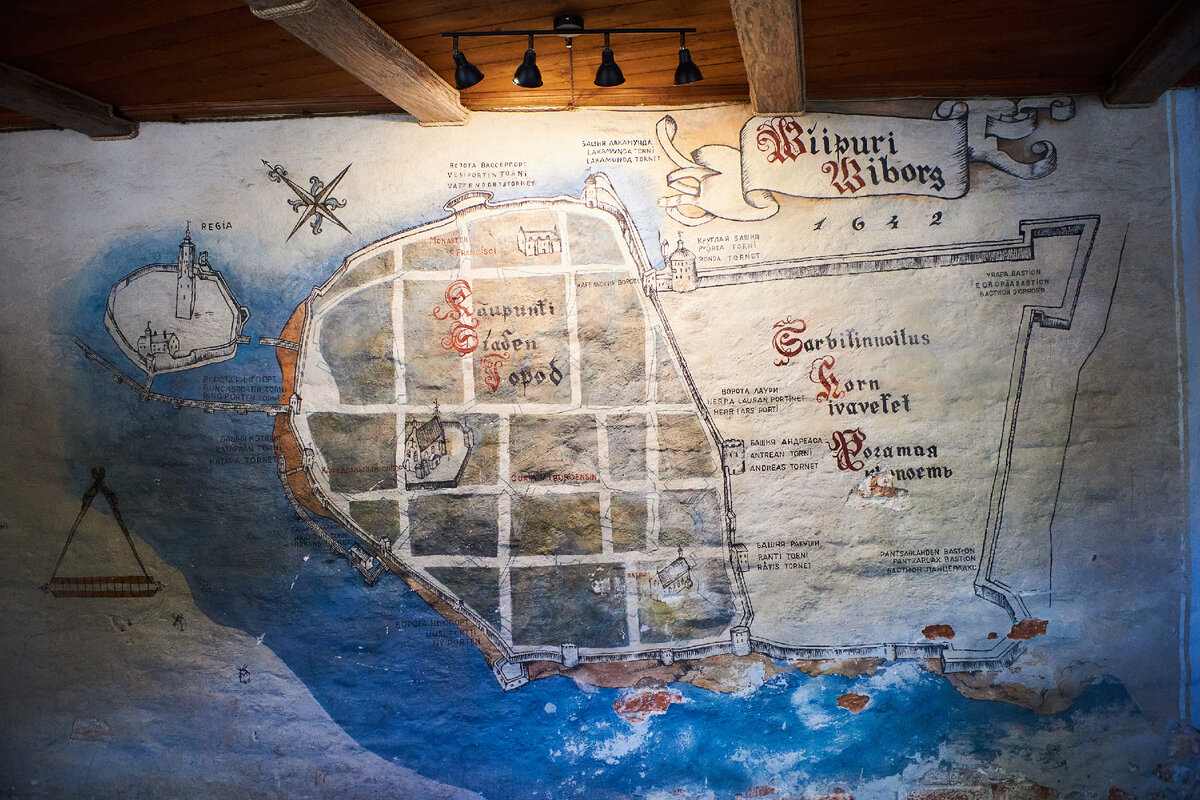 There were supposed to be two towers, but only one was built. Construction began in 1547 and lasted three years under the direction of the engineer Hans Bergen. To strengthen the protective functions of the city, a wall was built around. It was about 2 km long. Reinforcement was required in the defensive system and it was planned to build two towers for artillery shelling. The tower has a diameter of about 21 meters.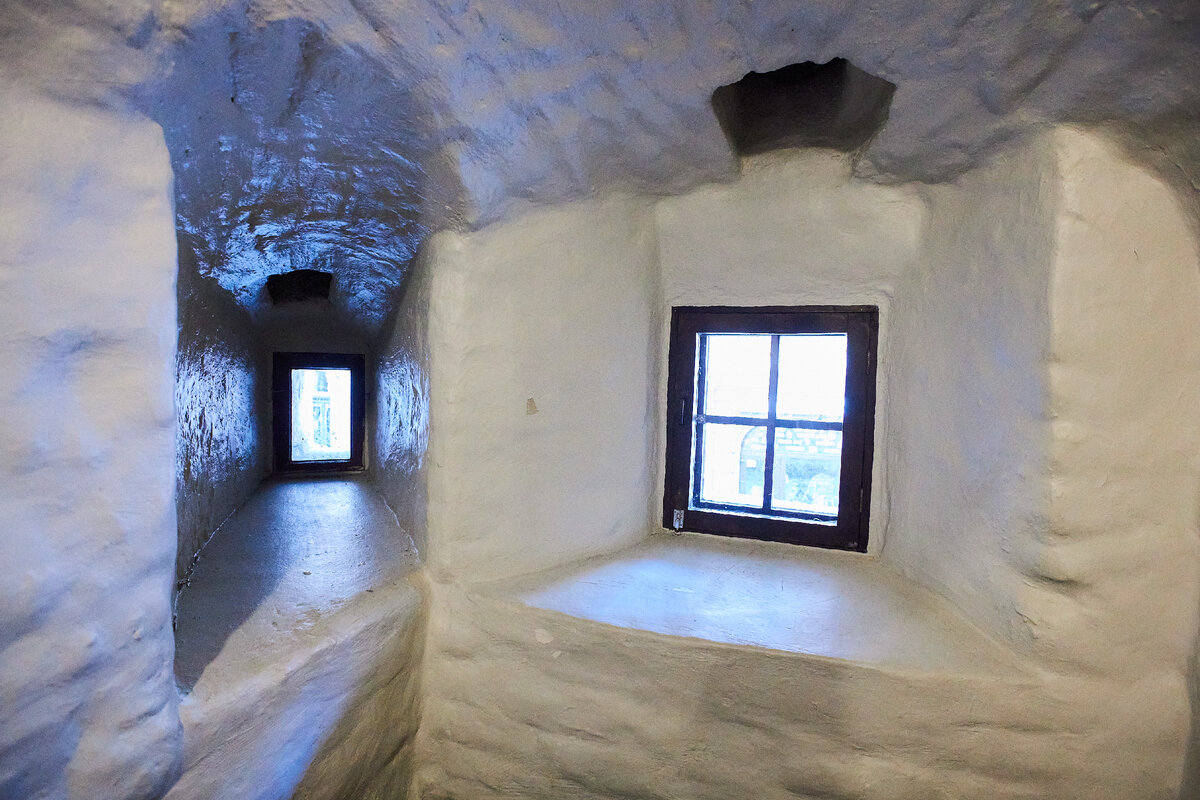 After the capture of Vyborg by the army of Peter 1, the tower was given the name «Petersburg» and used it as an arsenal. Further, this building loses its military purpose. It was both a warehouse and a place for collecting duties from foreigners, and even a prison. Later in the 19th century, the walls of the fortress were demolished, and at the beginning of the 20th century it was proposed to demolish the tower itself. The great efforts of the then architect saved it and adapted it to the needs of the city.
In 1972, a large-scale restoration was carried out in the building. The restaurant opened here in 1976 and has been serving this role ever since. It is exactly how the restaurant plays the role of only the 3rd floor of the tower, on the second it seems like a banquet hall, but we did not see it, only according to information from the network. We walked calmly up the stairs of the tower. We were not allowed into the restaurant hall, only if we decided to stay here and taste local dishes. We were only after dinner, so we politely declined.
The building is interesting and has a very long history. It's great that it survived to this day and was not demolished for the sake of the expanding city and its needs, like many examples with other historical buildings from history.
You can watch this place in the video as part of our video:
Friends, please express your opinion about this article by commenting and liking, I will be very grateful to you! Thanks to
Read also in our Zen:
Peter and Paul Cathedral in St. PetersburgTHREE WITH A CAMERAAugust 1st St. Petersburg in 7 days. What did THREE WITH A CAMERA manage to visit during this periodJuly 16, 2021 The building of the main headquarters in St. Petersburg. An architectural masterpiece. THREE WITH A CAMERA July 17 Passage courtyards of St. Petersburg. Cool questTROE WITH A CAMERAJuly 24