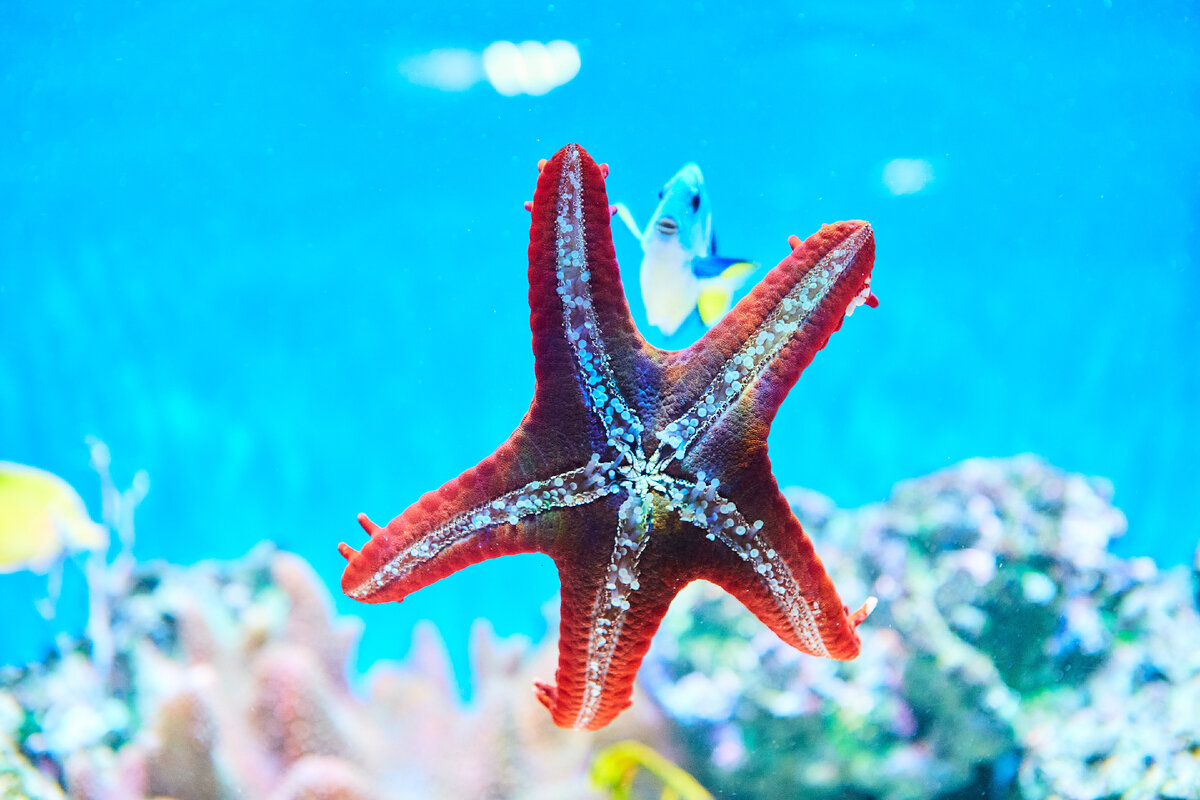 Learning the seas and oceans with a child. To be more precise, everything is very interesting to me and we do not miss a single museum or other sights))).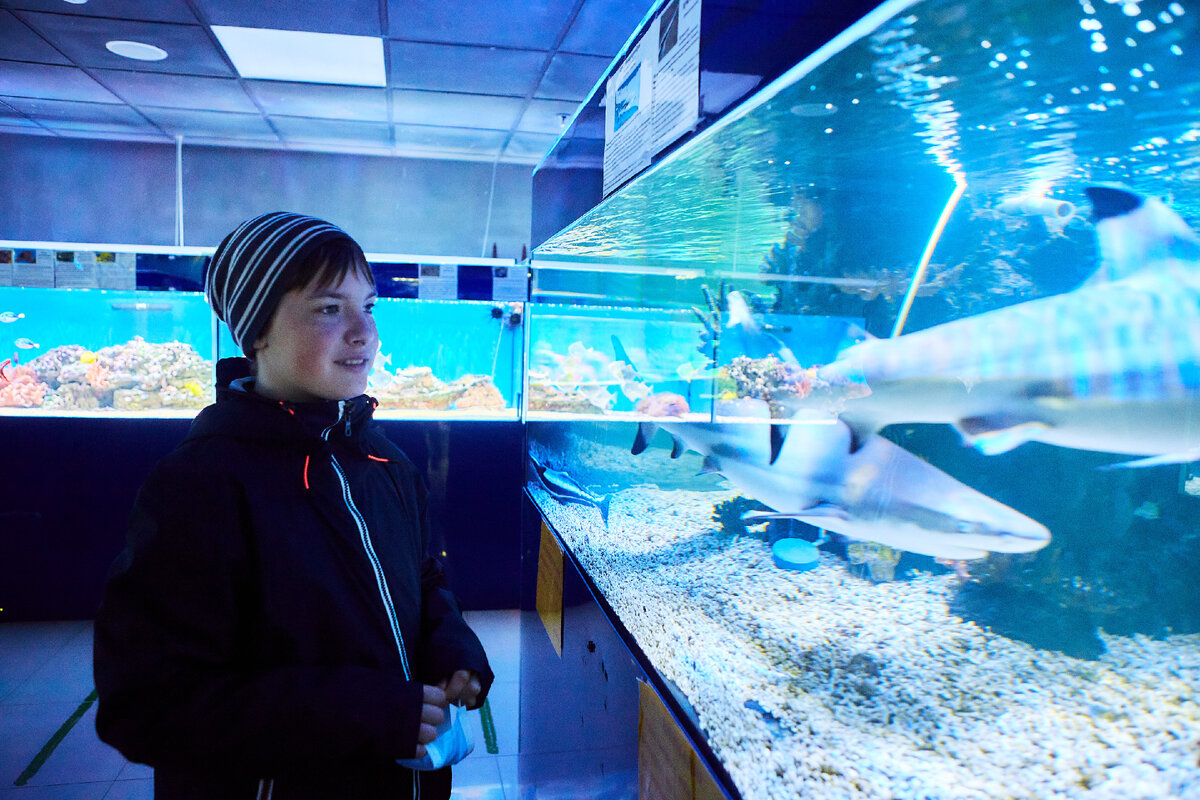 We visited the oceanarium in Anapa. But not the one that is located next to the dolphinarium, but the one that is located on the high bank of Anapa, there are two of them in Anapa. The landmark is this building, which can be seen from afar (LCD Zolotaya Bukhta), in which it is actually located: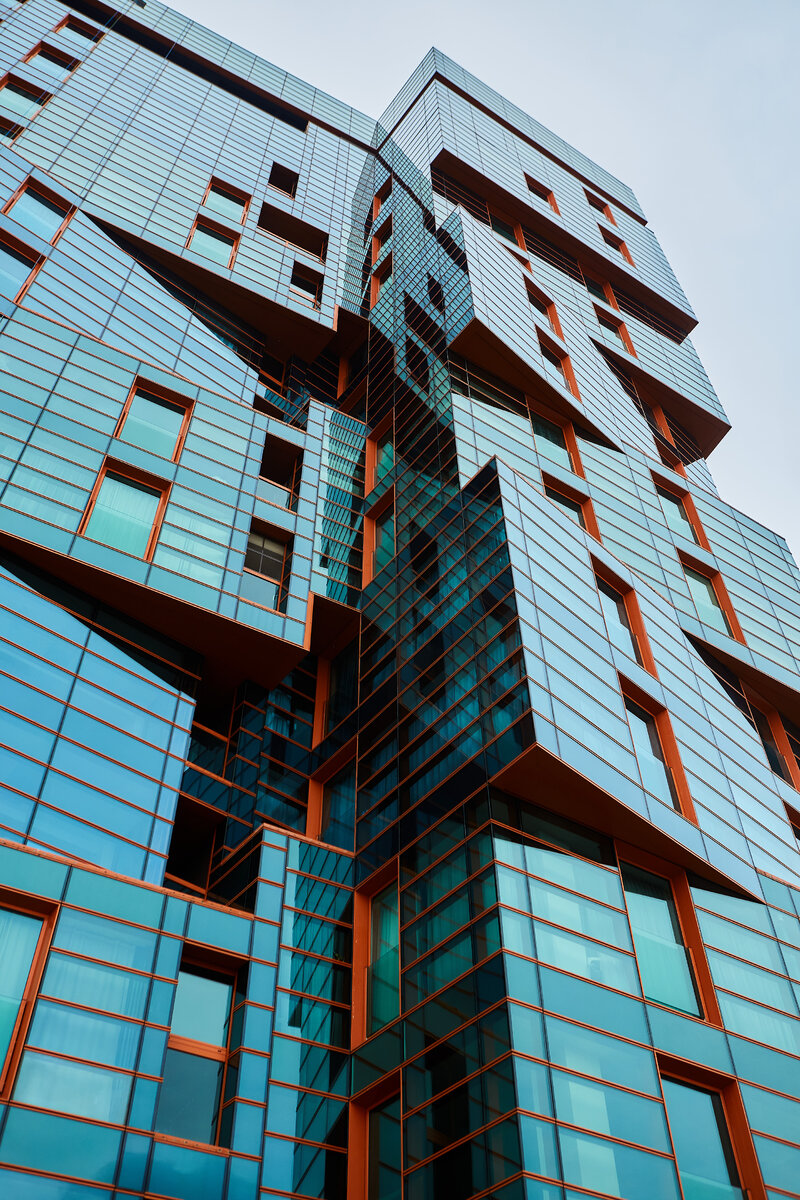 In general, we are very satisfied, for about 40 minutes we looked at fish and other inhabitants of the seas and oceans. This oceanarium is considered practically one of the few in Russia that has living coral reefs and they are really amazing.
Some information about this aquarium:
It has more than 20 aquariums with a volume of 300 to 4000 liters. Just imagine these volumes of water, which periodically need to be changed.
There are several types of sharks in the aquarium.
Each aquarium has a plate with comprehensive information about each inhabitant.
Also, they give you to hold starfish in your hands for free, but you can't shoot this process on your equipment, only to a local photographer.
Otherwise, the space for photos and videos is absolutely full, I shot a lot of material, now it's hard to choose the best, because there is really a lot of it.
The child was very pleased with the collection of marine fauna, and the approach, and the environment, and interactive. Thanks to the staff of the aquarium, they are very courteous, they tell and show everything.
Ticket price: 500 rubles for adults and 400 rubles from 4 to 12 years old, up to 4 years old free of charge. There are a bunch of other benefits, you can read about them on the aquarium's website.
Anapa Prospekt Revolyutsii 3, Residential Complex Zolotaya Bukhta
Coordinates: 44.896124, 37.299536
Read and watch also in our Zen:
From the reverse side of the Karadag nature reserve, Crimea
TOP 10 (in our opinion) easily accessible attractions in Lago-Naki
10 WATERFALLS AND 2 GROTHS. Wealth of the Mishoko River
What to show children in Novorossiysk. Lake Abrau at sunset
With a hint of antiquity. Walk through the old center of Krasnodar