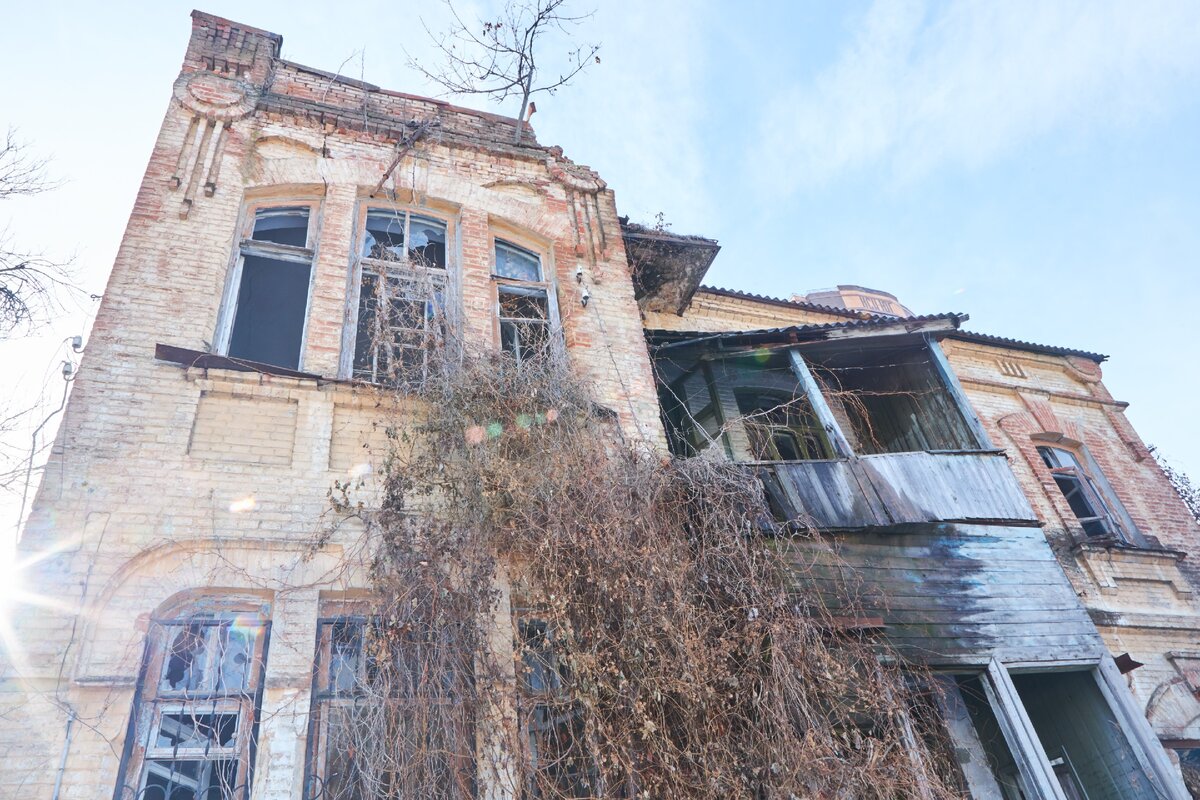 Photo from the personal archive of the author Photo from the personal archive of the author
There is one interesting abandoned house in the very center of Krasnodar. It once belonged to Alexander Petrovich Kosyakin and his family. It is painful to watch how architectural masterpieces are destroyed by time and unscrupulous attitude.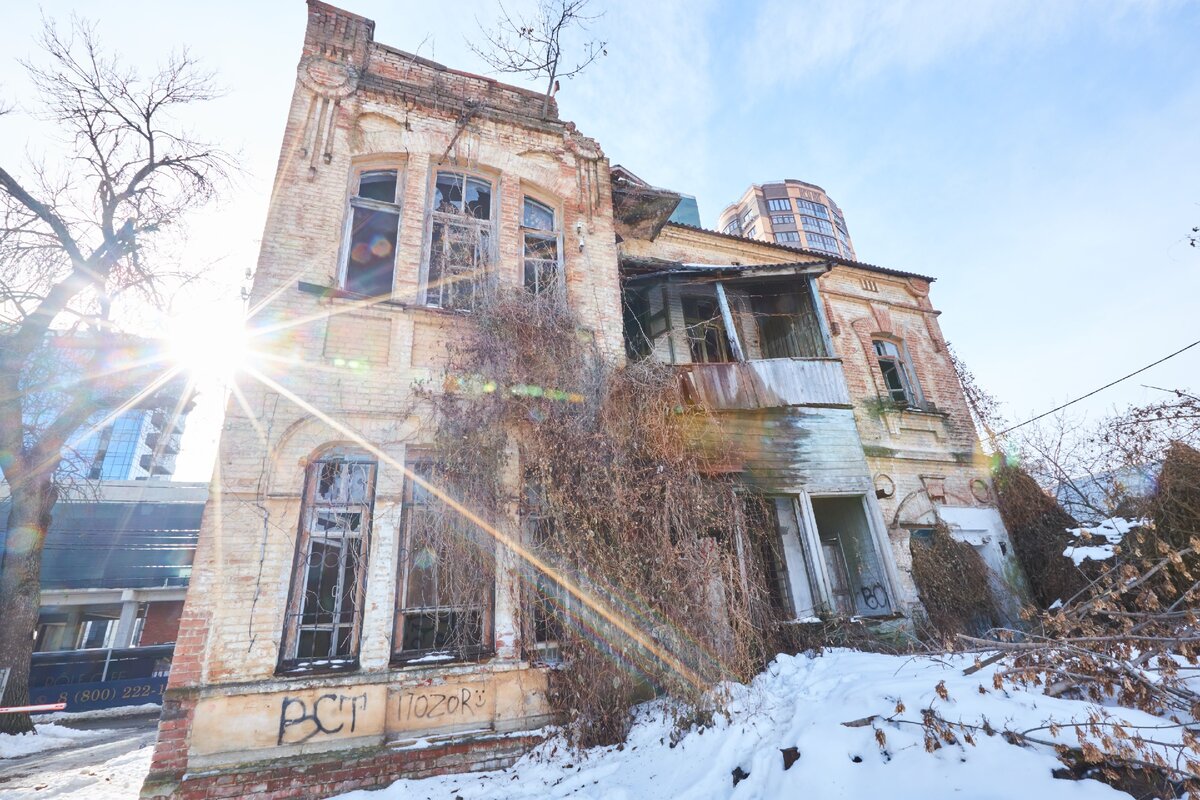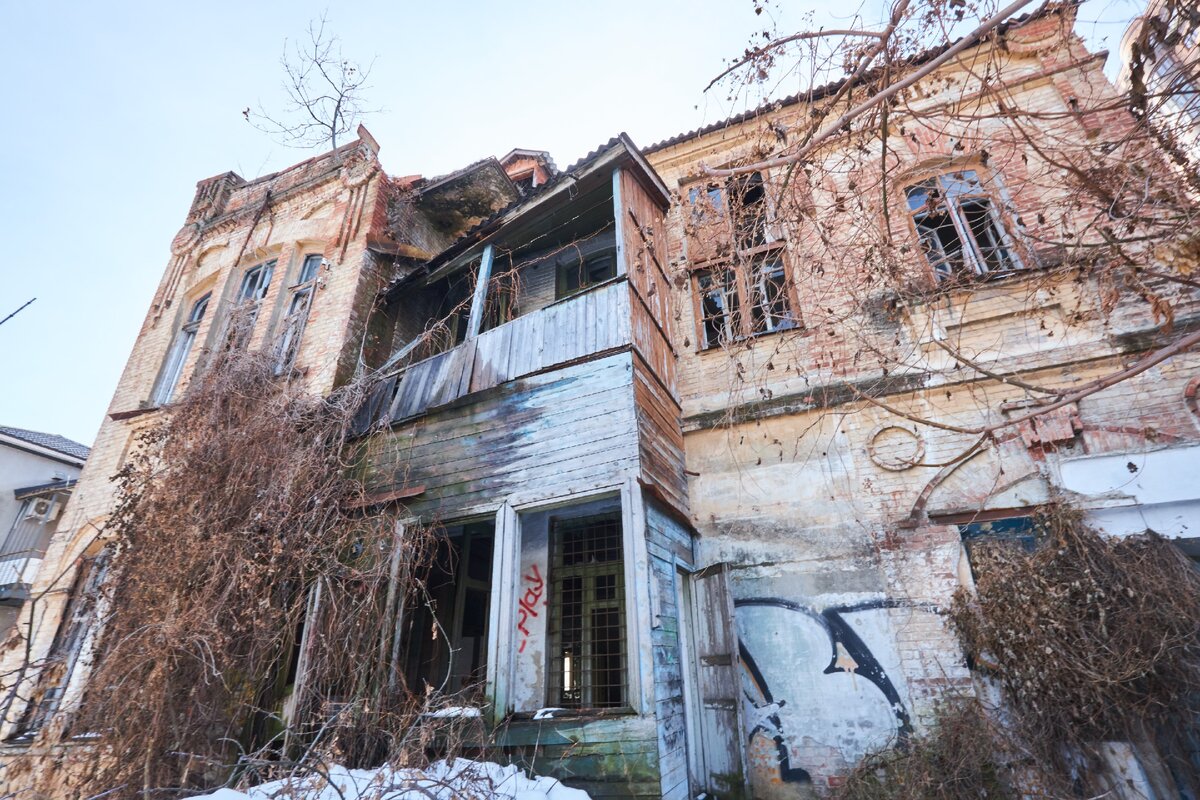 Kosyakin Alexander Petrovich was the chief architect of the city of Yekaterinodar from 1906 to 1910. He designed his house entirely by himself in his favorite early modern style. During his work as an architect, he created projects for several buildings, which are still the decoration and face of the city and carry historical and cultural significance. For example, the building of the Kuban Mariinsky Women's Institute (now it is the Medical University), the Main Post Office, the Vvedenskaya Church in Pashkovskaya and other buildings. Kosyakin's father was the governor-general of the Kuban region and the Black Sea province and was killed by the Bolsheviks who came to the Kuban. Alexander Petrovich did not survive the death of his father, he died at the age of 43 in 1919.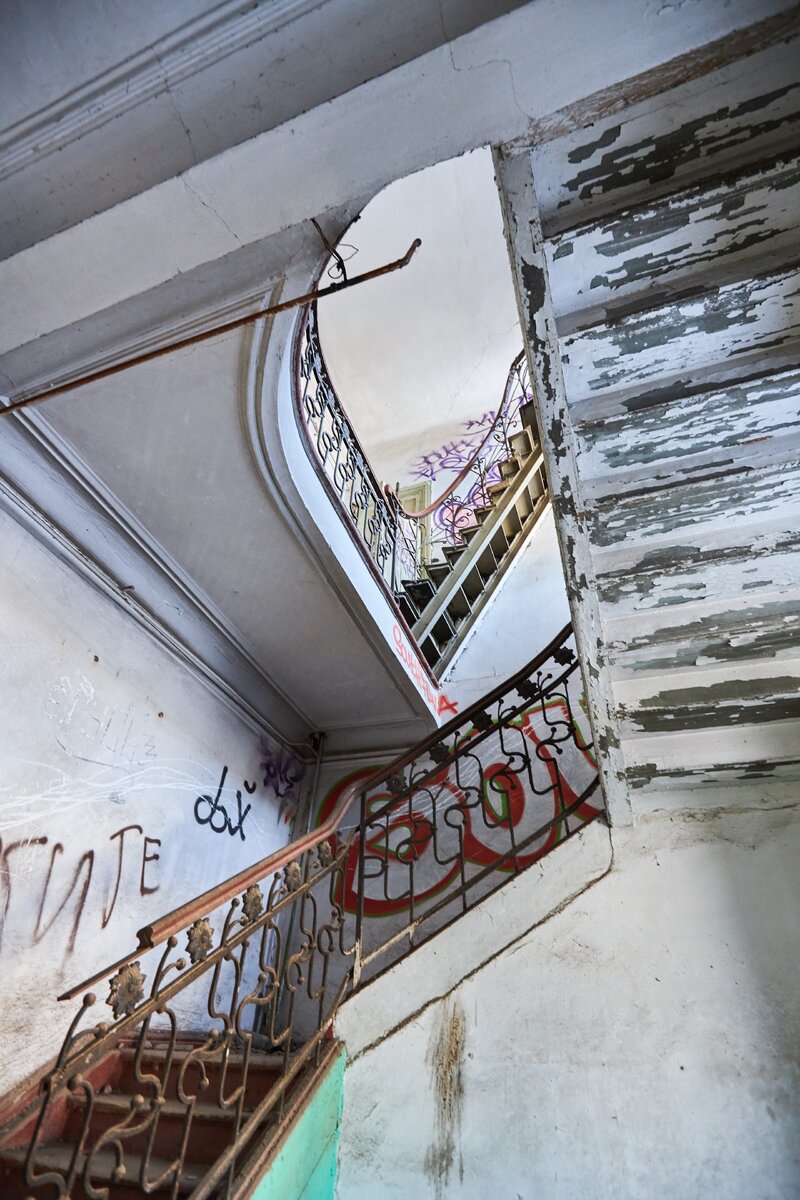 Later, the architect's house was turned into a communal apartment, then in the 90s of the last century they were settled. Now the house is under the threat of destruction, although it is an object of national cultural heritage of regional importance.
Now the house is put up for auction (in 2020 it was taken away from the former owners by the court), the person who bought it will be obliged to carry out restoration. We really hope that the owner will be found and will deal with this historical object with due attention.
There is a lot of garbage in the building, apparently after the tenants left the house, the homeless lived here. Vintage chandeliers hang from the ceilings, the tiles on the floor are old, with a manufacturer's stamp.
It seems to me that the staircase will survive many modern buildings, it is very strong, and it is more than 100 years old. I imagine what a chic house will turn out if everything in it is put in order, unique and carrying the atmosphere of its time with every smallest detail.
Krasnodar, st. Kondratenko, 13