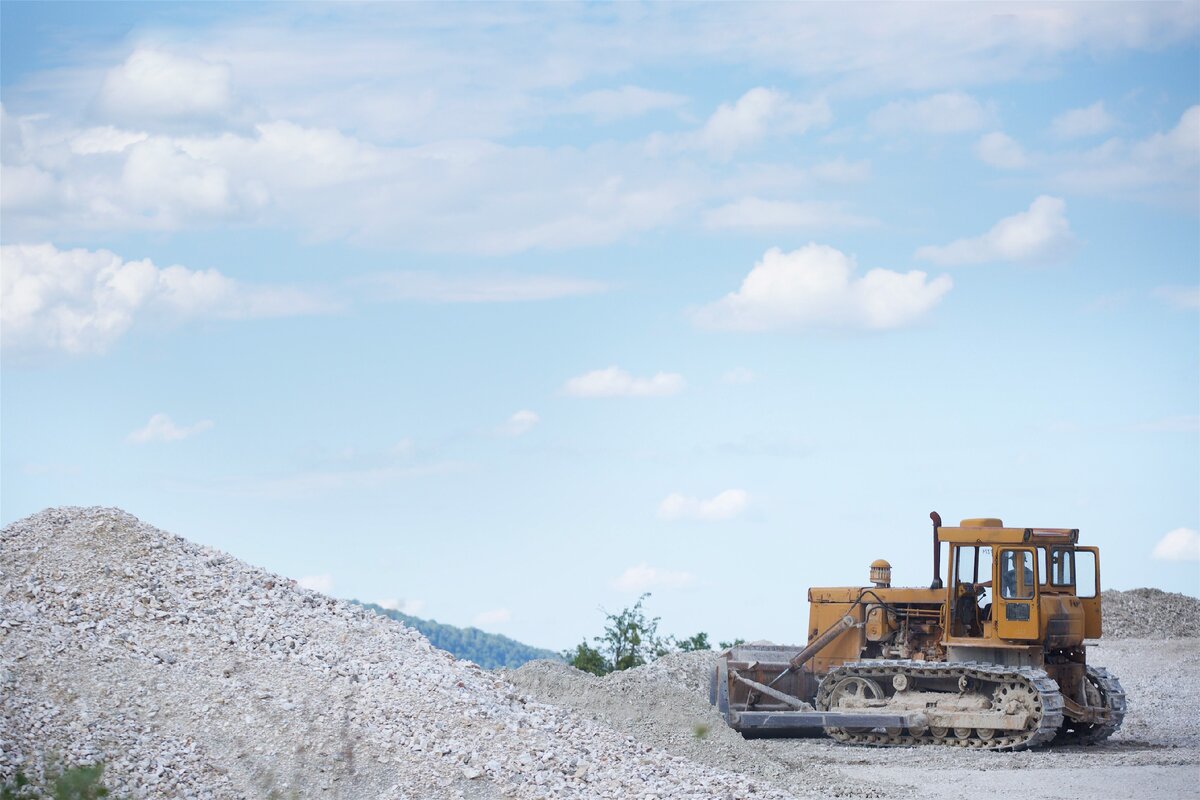 Limestone mining Limestone mining
Limestone is mined in the village of Kamennomostsky in the mountainous Adygea. I think limestone is mined in many places, but today we will talk about this place. Here it is not only mined, but also carried out primary processing and then sent by road and rail for further processing into building mixtures, gypsum, chalk, mineral wool and so on.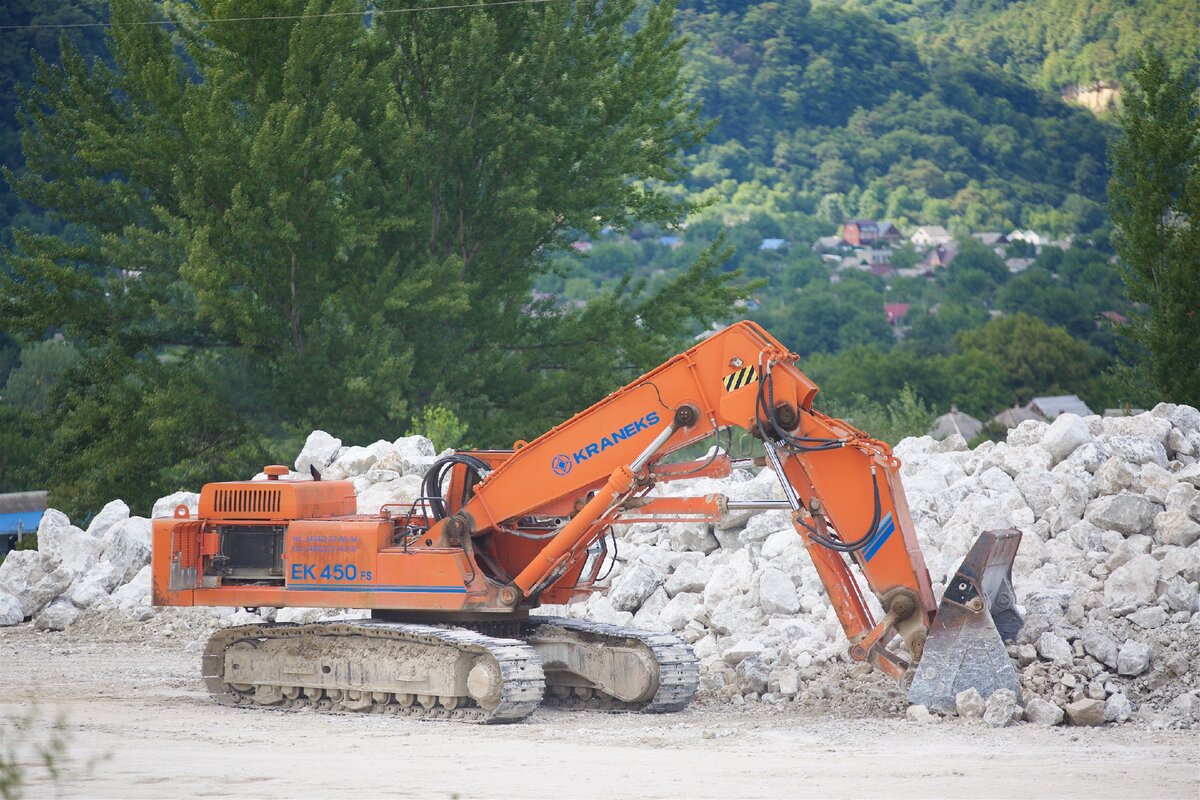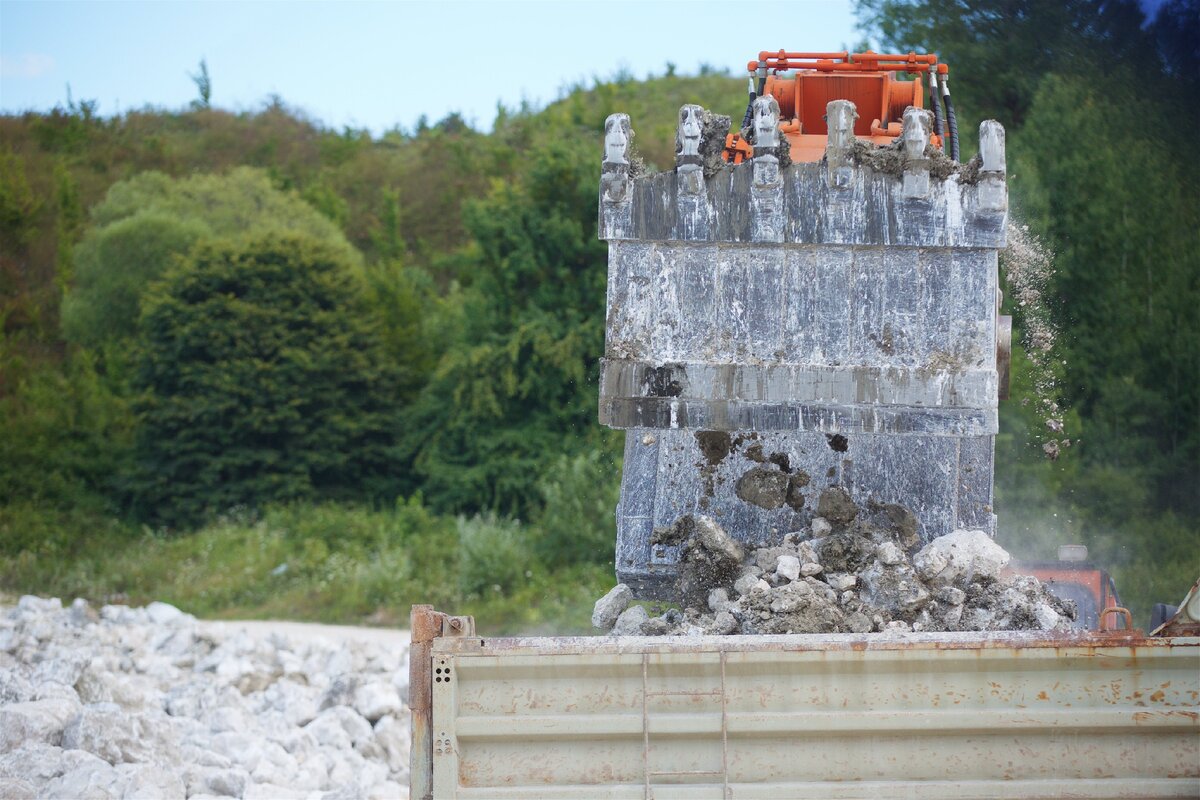 Loading limestone for delivery to a processing plant Loading limestone for delivery to a processing plant
There is an old quarry near the place of crushing, screening and loading of limestone into wagons and trucks. Previously, development was carried out in it. Beautiful steps left after the mining of minerals and a lake at the bottom, called Red because of the reflection from the rock. What is not a tourist attraction. In addition, the quarry is not only interesting geologically and touristically, it is the place where several feature films were filmed, for example, "A Hero of Our Time" in 2006. At the bottom of the quarry, the scenery of the Circassian aul was built.
Kamennomostsky quarry Kamennomostsky quarry
Once upon a time, not only limestone was mined here, but also selenite, yellow-white gypsum and calcite crystals. The water in the lake is very cold, obviously fed from some streams. Not far from the quarry are the former lime kilns mined in this quarry. Yes, yes, those same stoves that, like a castle (turned into one by local «architects»), stand on the road from Kamennomostsky to Dakhovskaya. Now there is a cafe.
Khadzhokh kilns Hadzhokh kilns
A little higher than the quarry there is a picturesque Meshoko gorge with rope rides and a very picturesque valley with waterfalls, but I'll talk about that next time.
Waterfalls of the Meshoko River Waterfalls of the Meshoko River
Well, I wanted to write a post about geology, but it turned out again about a tourist route
…
44.283483, 40.180347
Video from this quarry:
Many more interesting things in our Zen:
Grotto «Angel Wing»
Suspension bridge over the mountain river Belaya in Adygea
Man-made mountain lake in the Partizanskaya glade. Guzeripl.
Waterfalls on the Kutanka River, small, but so rich in waterfalls
Trekking to Mount Blyam from the Lago-Naki checkpoint